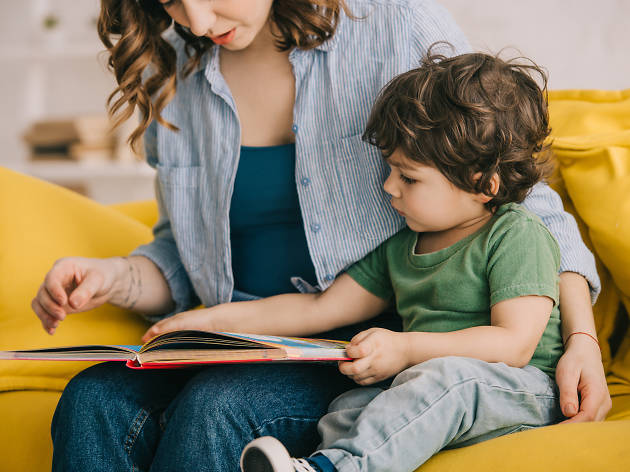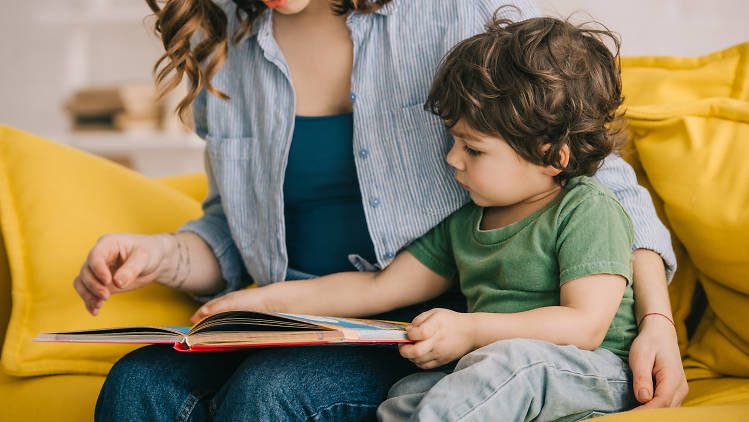 The best books for kids of all ages
Looking for a good read? Then dive into our list of the best children's books of all time!
Here it is, the 101 best books for kids of all ages! We compiled the best picture books, chapter books and graphic novels for every kind of reader.
Our list includes timeless classics from your childhood, and new releases that will be read for generations to come. Our favorite picks include Newbery and Caldecott winners, bestsellers every kid should read and kooky books you didn't even know existed!
Goofball kids, taco-eating dragons, legendary spacegirls, spooky urban legends, mischievous boy robots: These books are filled with characters that will spark young imaginations. Our advice? Make a list of the books that tickle your fancy, then visit the best libraries for kids in NYC, sit in on storytimes for kids or head to your local indie to learn more about the coolest book clubs for kids.
And if your little one sneaks under the covers with one of these books and a flashlight, you should be proud of your little bookworm—wait a few minutes before "catching" them.
Be sure to check out our virtual daily storytimes with the New York Public Library, every Monday through Friday at 10am.
Best Books for Kids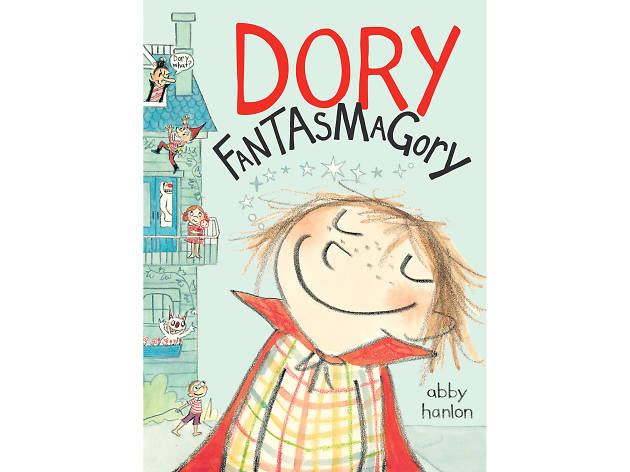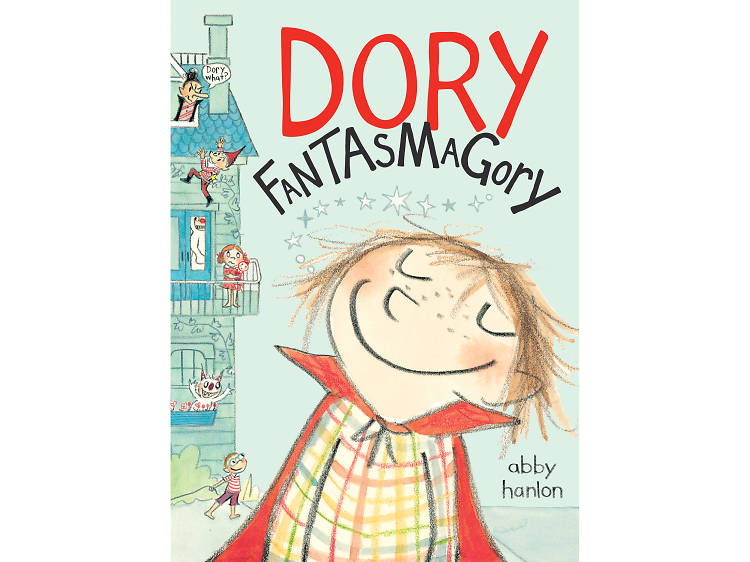 Courtesy: Dial Books for Young Readers
1. Dory Fantasmagory by Abby Hanlon
Dory has a hard time keeping her fantasy life to herself—her imaginary best friend (a monster named Mary), imaginary enemy (Mrs. Gobble Gracker) and fairy godmother (Mr. Nugy, who she calls on a banana) are as real as her family and school pals. This delightful, wildly creative five-volume series gets into the wonders and uncertainties that course through every young mind: These books will speak to your child. It doesn't hurt that you'll get as much out of Dory's adventures as your little one. Ages 5-10.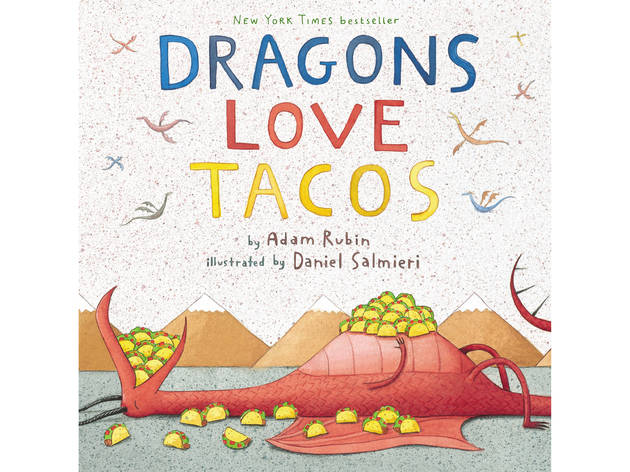 Courtesy: Dial Books for Young Readers
2. Dragons Love Tacos by Adam Rubin
Every child knows that dragons love tacos—and can't deal with spicy salsa. This goofy, playful, imaginative book has become a contemporary classic, and surefire hit at storytime. When you're done with this, be sure to get the even weirder Dragons Love Tacos 2—because in some parallel universe, dragons love diapers! Ages 7 and under.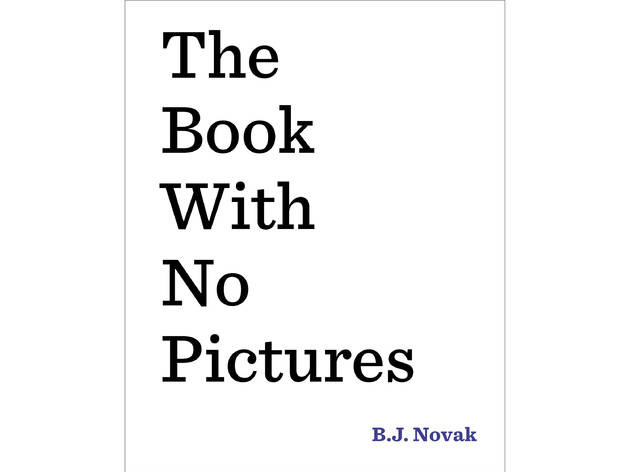 Courtesy: Dial Books for Young Readers
3. The Book with No Pictures by B. J. Novak
How can a picture book with no pictures be any fun? Easy. The rules of every children's book is: The grownup has to read every word on the page–every word–no matter how ridiculous. In this book, the words get really ridiculous to the complete delight of your child. The Book with No Pictures brings new meaning to the phrase "Ba-DOONGY FACE!" Ages 7 and under.
4. New Kid by Jerry Craft
It's always hard being the new kid at school, but it can be particularly difficult when you're from Washington Heights in New York City and you earned a spot at an elite private school across town. New Kid follows Jordan's first year at Riverdale, addressing racism and other tricky issues head-on. This thoughtful book was awarded the Newbery Medal in 2020, becoming the first graphic novel to win its category. Ages 8-12.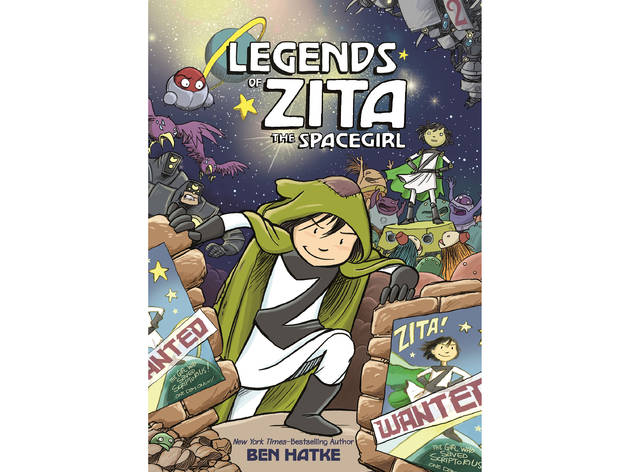 Courtesy: First Second/Macmillan Children's Publishing Group
5. Legends of Zita the Spacegirl by Ben Hatke
First Zita saves the planet, then she saves her best friend. The first title in this three-volume series follows Zita as she goes from a little kid with interstellar dreams to a hero famous throughout the galaxy. In a later volume, she must face her greatest adversary: A copy of herself. These imaginative adventures will get your child's mind soaring. Ages 8-12.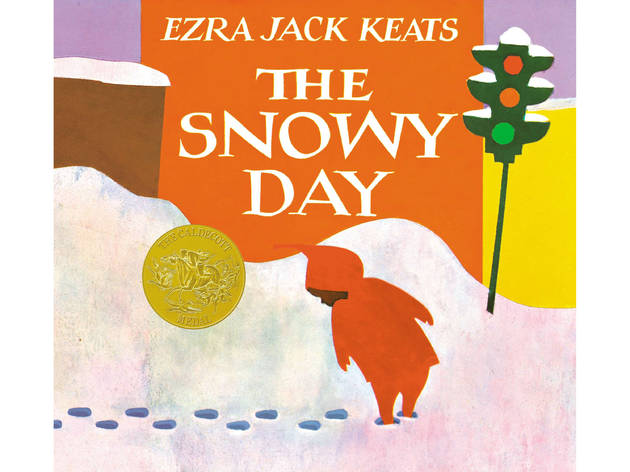 Courtesy: Penguin Young Readers
6. The Snowy Day by Ezra Jack Keats
The streets of New York are turned into a wintery playland when red-snowsuited Peter explores the bright white world of a new snowfall. This delightful book has become a classic—and is the most-borrowed book in the 125-year history of the New York Public Library. Ages 5 and under.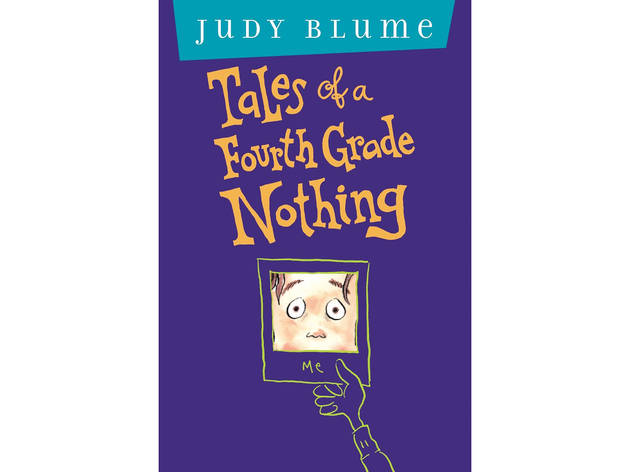 Courtesy: Penguin Young Readers
7. Tales of a Fourth Grade Nothing by Judy Blume
Peter will always be the Older brother the irrepressible and voracious Fudge, a one-child wrecking crew who always grabs the spotlight. Judy Blume's novel about the travails and rewards of having a loving, flawed family have never been shown to better effect. Ages 8–12.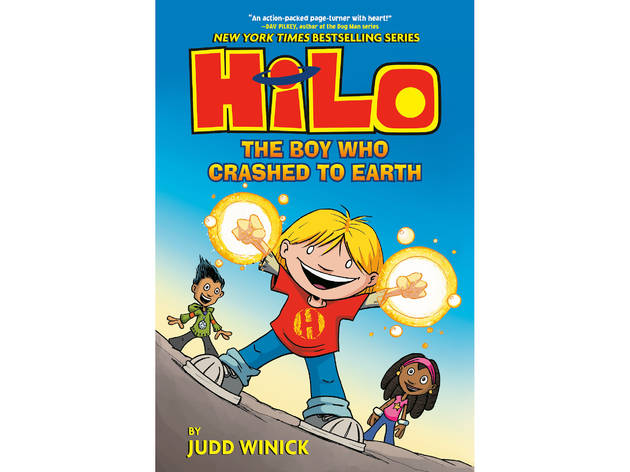 Courtesy: Random House Children's Book
8. Hilo: The Boy Who Crashed to Earth by Judd Winick
Hilo doesn't know where he's from, why he fell out of the sky, what he's doing on Earth—or why he can't go to school in only his underpants. This series is as funny as it is exciting, and chronicles the action-packed adventures of the (spoiler alert) boy robot who can shoot lasers from his hands—and who cares deeply about his human friends. To add to the fun, Hilo Book 6: All the Pieces Fit, drops in February, 2020. Ages 5-12.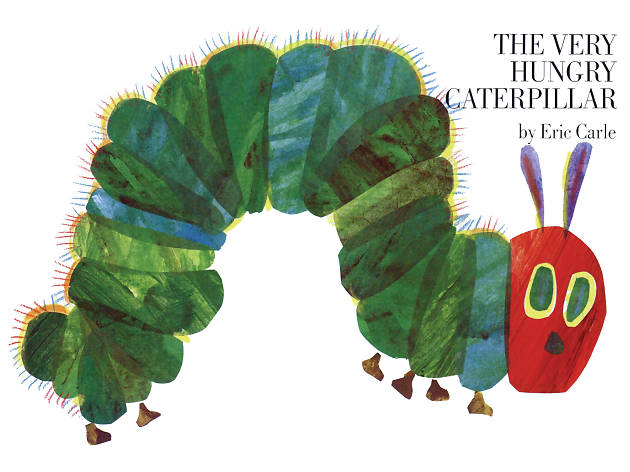 Courtesy: Penguin Young Readers
9. The Very Hungry Caterpillar by Eric Carle
Your kids won't know that this book teaches them colors, counting, the days of the week, healthy eating and the process of metamorphosis. They'll simply love the story—and poking their tiny fingers through the holes. All the more reason to admire one of the world's most perfect picture books. (Good thing Carle's editor convinced him to make the book about a caterpillar instead of Carle's original idea: Willie Worm.) Ages 3 and under.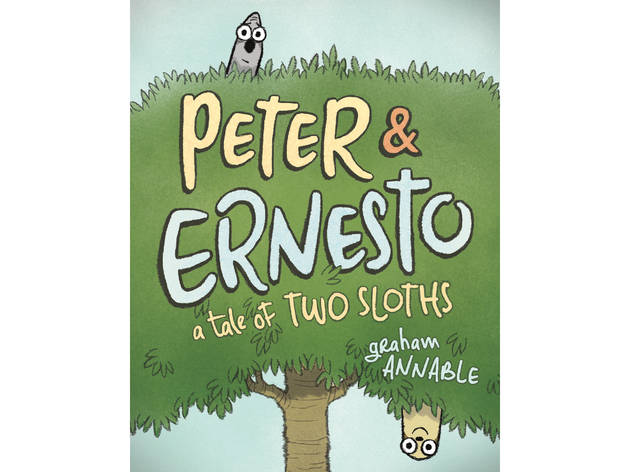 Courtesy: First Second/Macmillan Children's Publishing Group
10. Peter & Ernesto: A Tale of Two Sloths
Peter is a sloth that likes everything just as it is: He wants to stay put and hang out. The goofball Ernesto is a sloth of a different stripe, and sets out on a joyful expedition that takes him to the far corners of the world. Poor Peter! He misses his pal so much that he swallows his fear and sets off to find him—and discovers that the world is wild, kind and full of wonder. The third book in the series, Peter & Ernesto: Sloths in the Night, will be released in April, 2020. Ages 4-8.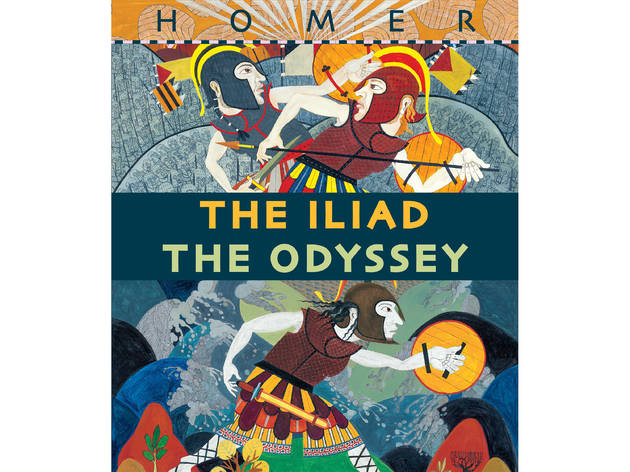 Courtesy: Candlewick Press
11. The Iliad and the Odyssey by Gillian Cross
These epic stories resonate with young minds—start reading these family-friendly versions and you'll see why the Iliad and the Odyssey have been told and retold for thousands of years. Gillian Cross's writing is beautiful, poetic and clear enough for children to understand, while Neil Packer's detailed and haunting images bring the stories to life. This boxed set is so handsome, and the stories so compelling, you'll want it out on the shelves with the grown-up books. Ages 8 and up.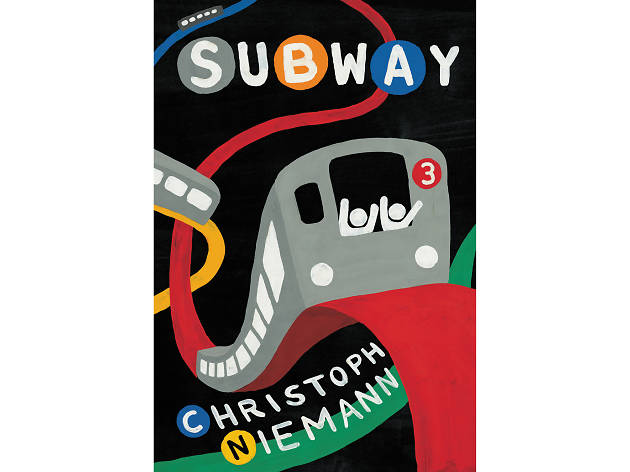 Courtesy: HarperCollins
12. Subway by Christoph Niemann
The New York subway is hard to love—unless you're a kid. This highly-stylized picture book by designer Christoph Niemann is a love letter to the MTA, a visual delight filled with playful illustrations that will delight your child, and will have you looking at your commute with new eyes. Ages 5 and under.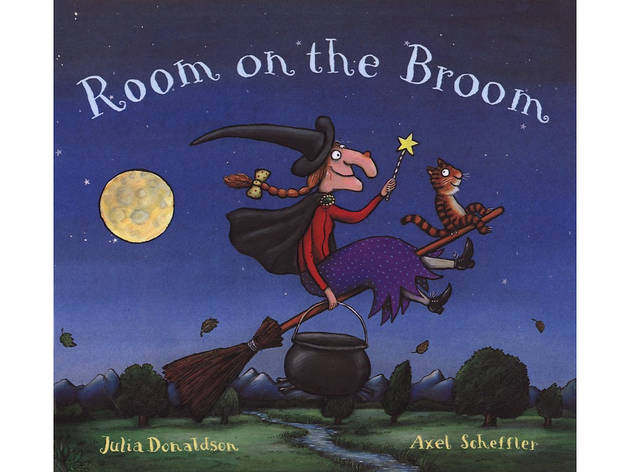 Courtesy: Dial Books for Young Readers
13. Room on the Broom by Julia Donaldson
It might seem like just a silly witch tale, but Room on the Broom is a masterpiece of wordplay and story, a good-hearted adventure with enough plot twists to keep your little one riveted—and with one of the happiest endings in all of broomish literature. Room on the Broom is a book you'll look forward to reading at bedtime. Ages 5 and under.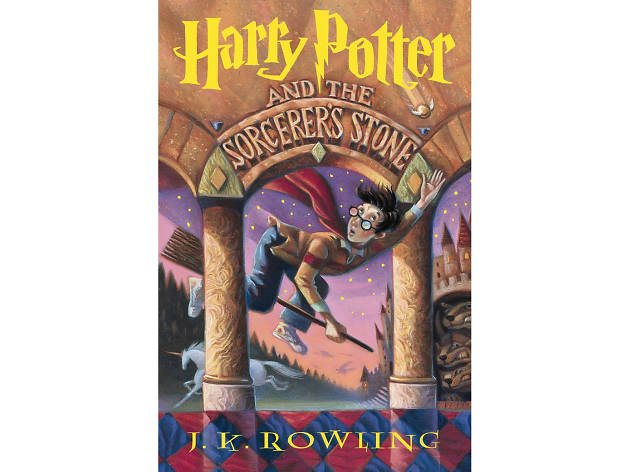 Courtesy: Scholastic
14. Harry Potter and the Sorcerer's Stone by J.K. Rowling
Once upon a time, kids said "I don't like reading!" Then Harry Potter appeared, and every single child on the planet was charmed into becoming a bookworm—or so it seemed. Secrets, magic, flying, a young underdog kicking butt: No wonder the opening volume in the Harry Potter series is one of the bestselling books of all time. Ages 8 and up.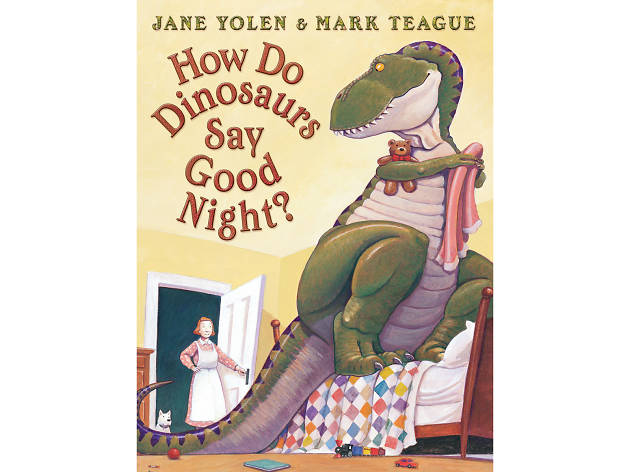 Courtesy: Scholastic
15. How Do Dinosaurs Say Goodnight? by Jane Yolen
This book will turn bedtime into a sure thing: The rhythm and rhymes will lull your precious ones to sleep, while the silly scenes and will let them drift off with a smile. A contemporary classic, How Do Dinosaurs Say Goodnight? should be on every child's bedside table. Ages 6 and under.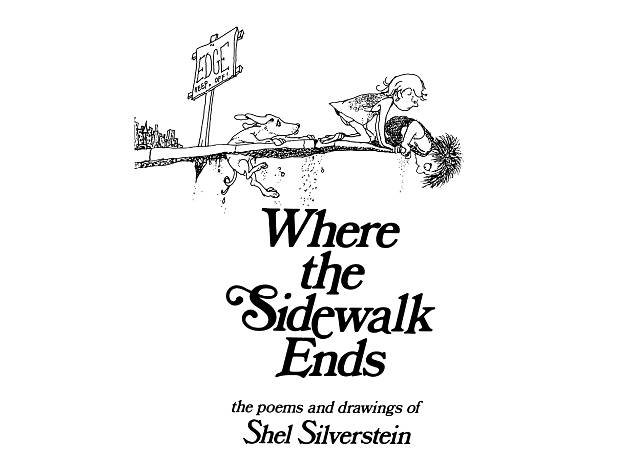 Courtesy: HarperCollins
16. Where the Sidewalk Ends and A Light in the Attic by Shel Silverstein
Just about any one of the 130 children's poems in Where the Sidewalk Ends is sure to get everyone giggling—just try reading "Ickle Me, Pickle Me, Tickle Me Too" without laughing. The epic tongue-twisters and whimsical illustrations are also found in the companion book A Light in the Attic. These two volumes should be on every kid's shelves. Ages 6–12.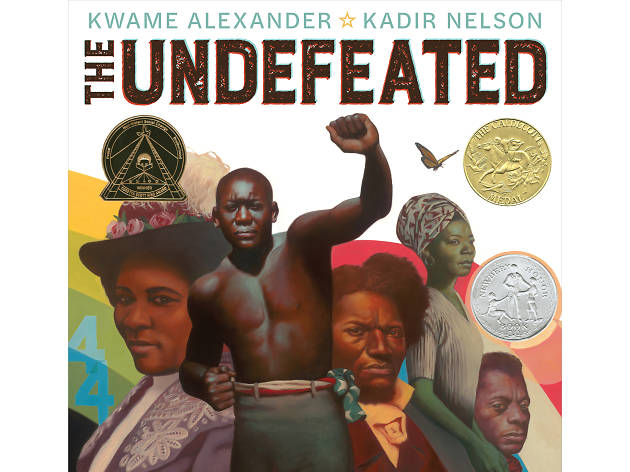 Courtesy: Houghton Mifflin Harcourt Books for Young Readers
17. The Undefeated by Kwame Alexander
A prose poem that celebrates African-American culture, The Undefeated is about the artists, athletes, martyrs, athletes, and everyday heroes who have shaped this country. This book takes an unflinching look at slavery, Civil Rights and contemporary issues of racism: If you're going to solve a problem, you address it directly. The Undefeated is a 2020 Newbery Honor Book, and won the 2020 Caldecott Medal for Kadir Nelson's illustrations. Ages 6-12.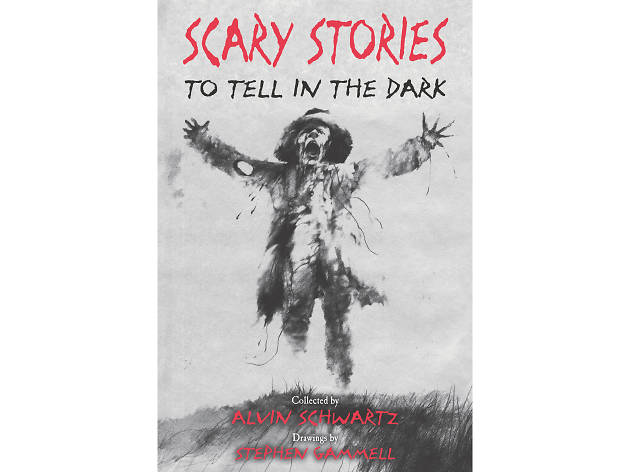 Courtesy: HarperCollins
18. Scary Stories To Tell in the Dark by Alvin Schwartz
You might not be inclined to turn off the lights after skimming through Alvin Schwarz's eerily fantastic stories. The author researched folklore tales that chilled us to the bone for years, and then put a dark and twisted spin on three volumes of retellings. Let's not forget the creepy, gothic black and white sketches that accompany each piece—they might scare you before you even get to the text. Between mysterious bloody hooks, frightening scarecrows and everything in between, we recommend a storytime when your Halloween party needs a little extra oomph. Ages 8 and up.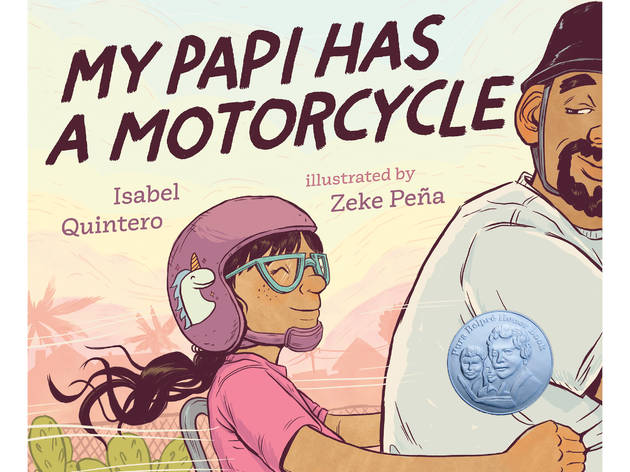 Courtesy: Penguin Young Readers
19. My Papi Has a Motorcycle by Isabel Quintero
A girl and her father are riding a motorcycle that seems to fly across the roads of a California town that's changing with the times: Old stores are closing, and neighborhoods are being transformed. This thoughtful reflection of childhood is a celebration of Mexican-American culture, but more than that, it's a universal story about how a child is shaped by a loving family. Ages 4-8.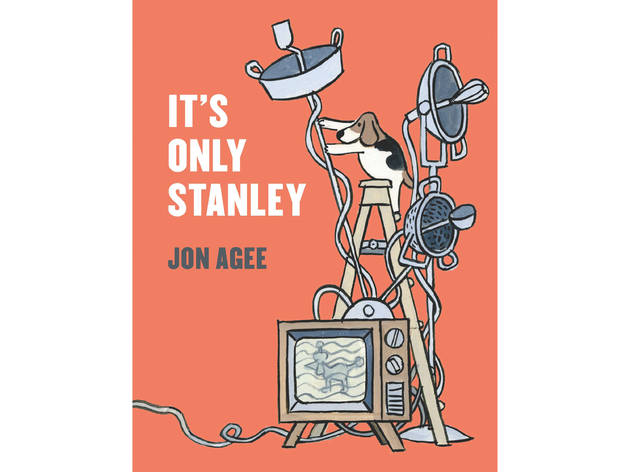 Courtesy: Dial Books for Young Readers
20. It's Only Stanley by Jon Agee
Stanley is an industrious if silent dog that putters around the house making things—and that will serve up a big surprise to his sleep-deprived humans. This picture book has a brilliance that sneaks up on the adults who decide to decode the illustrations, but that doesn't matter to the kids who like the story, the rhymes, the big HOWOOO! Ages 6 and under.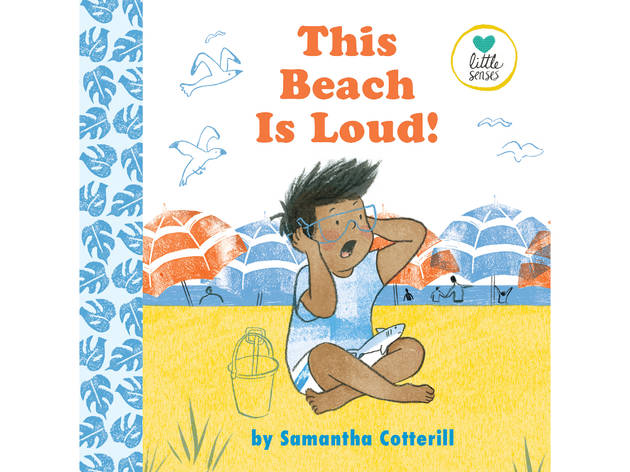 Courtesy: Penguin Young Readers
21. This Beach Is Loud! by Samantha Cotterill
What's more fun than a day at the beach! But there are too many people, and the sand is too itchy, and the seawater too sticky. It's all too much, but Dad knows just how to help his little one refocus and enjoy the excursion to the see. This Beach Is Loud is for kids with sensory-processing issues, but the book explores themes that are helpful for any child. Ages 4-6.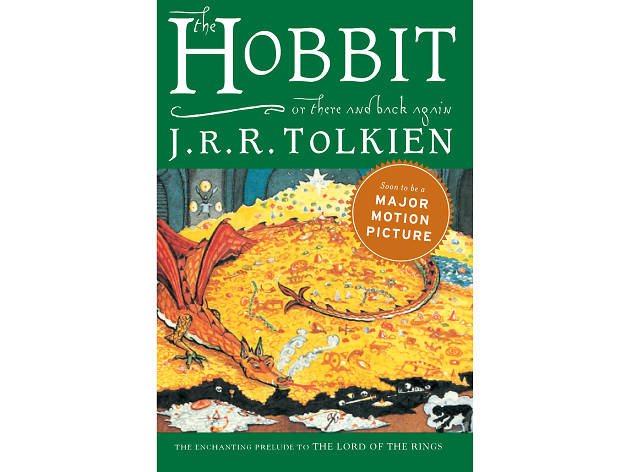 Courtesy: Houghton Mifflin Harcourt Books for Young Readers
22. The Hobbit by J.R.R. Tolkien
The idea of leaving your cozy home for adventure and possible death is beautifully conveyed in Tolkien's classic. More kid-friendly than the later Lord of the Rings sequence, this tale of trolls, orcs, a smooth-talking dragon, hungry spiders, giant eagles and more balances literary excellence with good old-fashioned action. Ages 8 and up.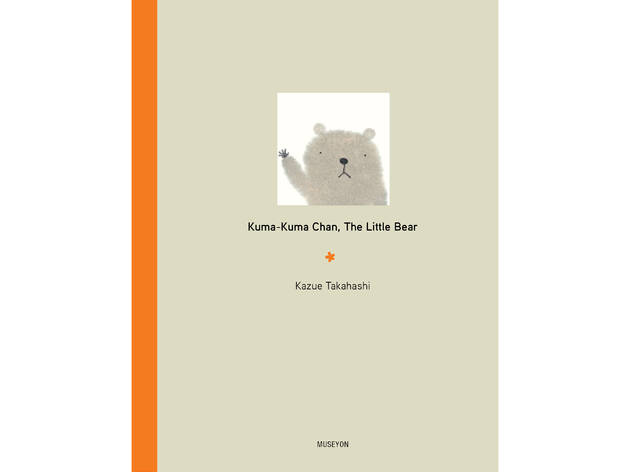 Courtesy: Kazue Takahashi
23. Kuma-Kuma Chan by Kazue Takahashi
Kuma-Kuma Chan is a bear who lives a quiet and contemplative life in a small house in the mountains. He's a mindful animal, who takes care when he makes a salad, and stops to think about the sound of the rain on the roof. Much of the charm of this calming book comes from the elegantly simple illustrations. Ages 6 and under.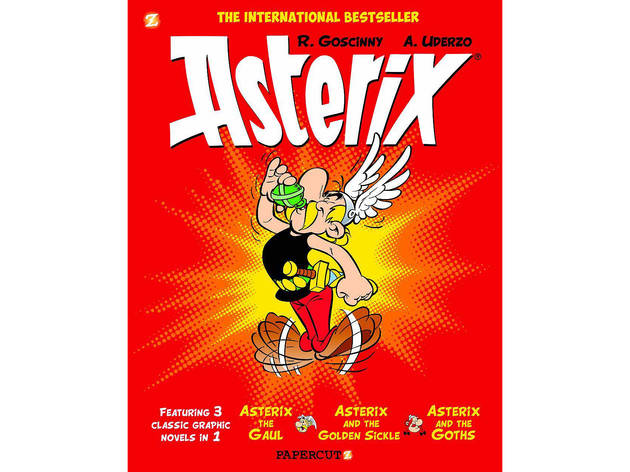 Courtesy: Albert Uderzo
24. Asterix by René Goscinny, Albert Uderzo and Jean-Yves Ferri
This iconic series about goofball Gauls fighting hapless Romans in the time of Julius Caesar has been making kids snort and chortle since 1959. Since then it has been translated into 111 languages and dialects. Asterix has been a part of childhood generations, and for generations to come—Volume 38, Asterix and the Chieftain's Daughter was published last year. Ages 6-12.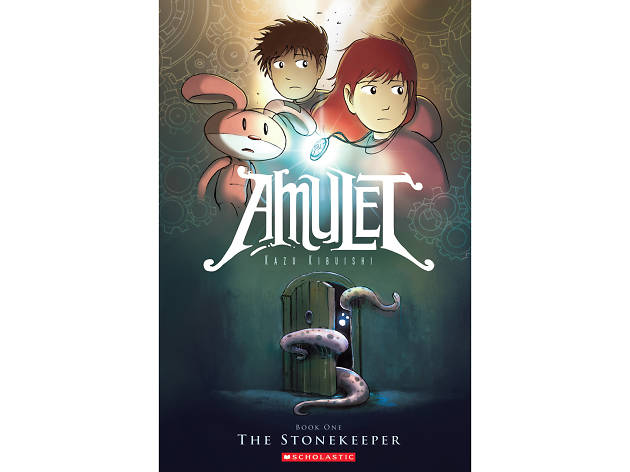 Courtesy: Scholastic
25. Amulet: The Stonekeeper by Kazu Kibuishi
Young Emily finds an amulet in her great-grandfather's library that she absently puts on. It's only later, after she and her brother Navin travel to another world to save their mother with the help of a robot bunny named Miskit, that the power of the amulet is revealed and Emily becomes a Stonekeeper. And so it begins—this is a fantastical series of graphic novels (8 volumes and counting) that will feed young imaginations. Ages 8 and up.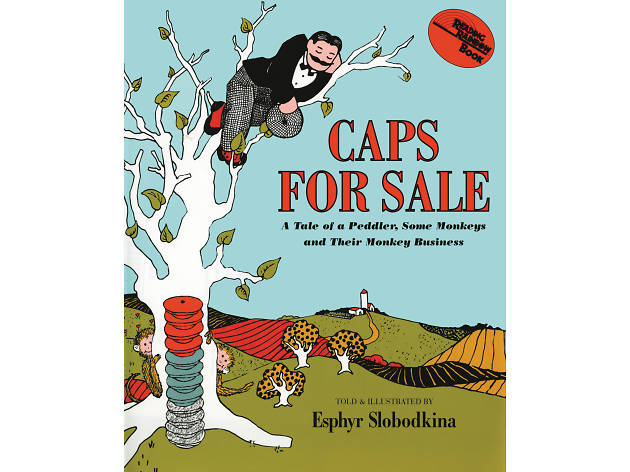 Courtesy: HarperCollins
26. Caps for Sale by Esphyr Slobodkina
The math is simple: Hats + Monkeys = Hilarity. One of the all-time great read-alouds, the story of a man who loses his caps thanks to some light-fingered simians is sure to earn giggles from your listeners. Ages 4 and under.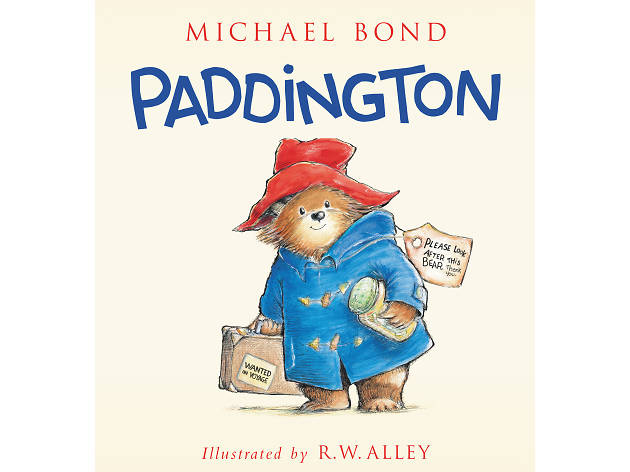 Courtesy: HarperCollins
27. Paddington by Michael Bond
A polite young bear, dressed in a stylish red hat, shows up in London's bustling Paddington Station with no more than a suitcase full of marmalade. The Brown family takes him in, unprepared for the mischief that Paddington and their children, Jonathan and Judy, will get into together. Ages 4–10.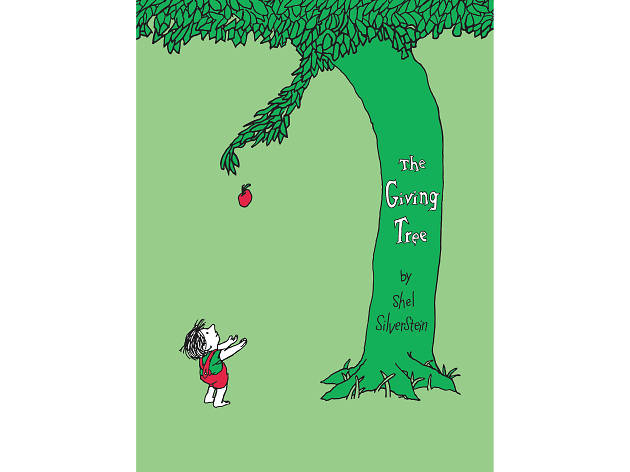 Courtesy: HarperCollins
28. The Giving Tree by Shel Silverstein
What wouldn't this tree do for this little boy? Shel Silverstein masterfully weaves a tale of unselfish love and unending sacrifice as, starting with apples and shade, a tree gladly gives more and more to a boy over the years, eventually giving all of itself. Ages 4–8.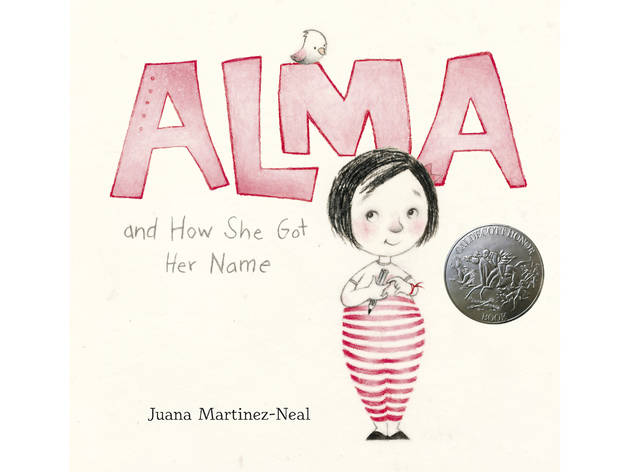 Courtesy: Candlewick Press
29. Alma and How She Got Her Name by Juana Martinez-Neal
Alma is an adorable little girl with a very long name—Alma Sofia Esperanza José Pura Candela to be exact. Where did all of that come from? Each part of her name is an homage to a relative, and each relative has a story. This delightful book, which won the 2019 Caldecott Medal for Juana Martinez-Neal's illustrtions, is also available in Spanish under the title Alma y cómo obtuvo su nombre. Ages 4-8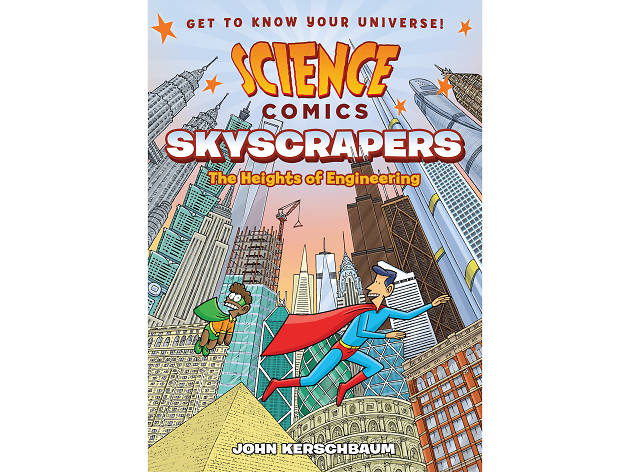 Courtesy: First Second/Macmillan Children's Publishing Group
The formulation of the Science Comics series is straightforward: Children will happily tackle big ideas and hard science when presented in the form of a graphic novel–and spiced up with a lot of silly jokes. These books covers everything from robots and drones to coral reefs to plagues, and will turn any kid into a scientist-in-training. Bonus: You'll learn a lot, too. Ages 5 and up.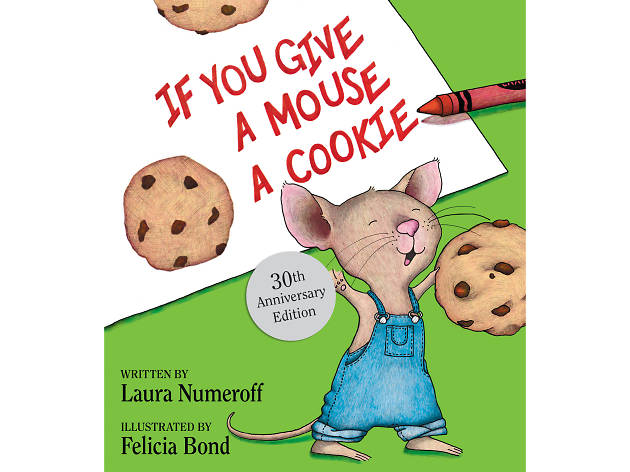 Courtesy: HarperCollins
31. If You Give a Mouse a Cookie by Laura Numeroff
This entertaining tale follows a loopy logic: If you give a mouse a cookie he's going to want some milk, and a straw…and much, much more. Be sure to read other favorites in the series like If You Give a Moose a Muffin. Ages 8 and under.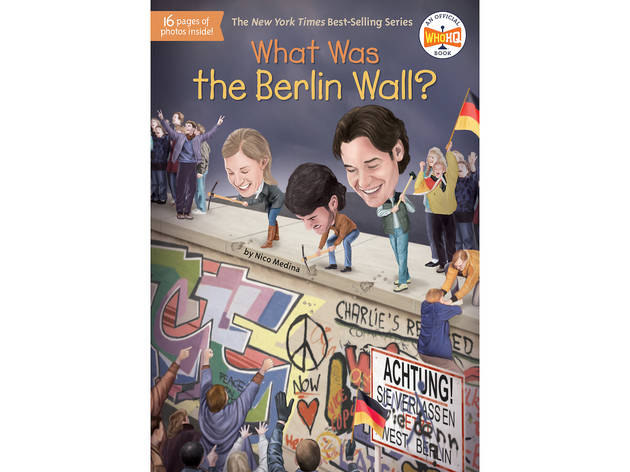 Courtesy: Penguin Young Readers
Think of each volume in this series as a history lesson geared to the attention span–and sense of humor–of a child. The books cover everything from the Constitution to the Colosseum, and Paul Revere to Pele. The already exhaustive series continues to add titles—your little one can read up on just about any person, place or historical event. Ages 8 and up.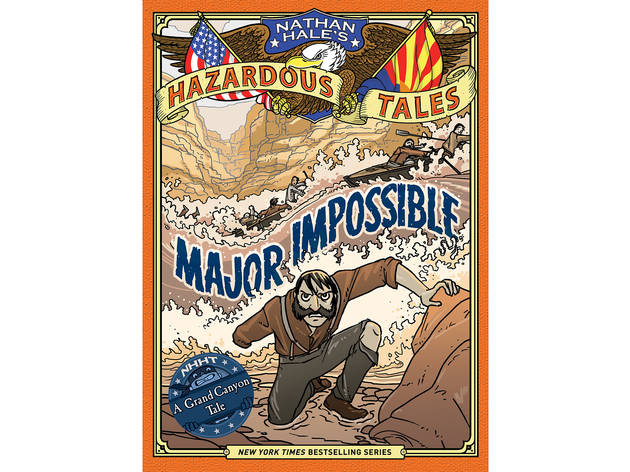 Courtesy: Abrams
33. Hazardous Tales by Nathan Hale
History can be a mind-dulling recital of dates and speeches, or it can be a vibrant and evocative retelling of the gut-churning events that shape our world. This nine-volume series of graphic histories by the illustrator "Nathan Hale" turns the Alamo, World War I, the Underground Railroad, the Marquis de Lafayette and more into stories with edge-of-your-seat thrills. It starts with One Dead Spy, which looks at real-life Revolutionary War hero Nathan Hale. Ages 8 and up.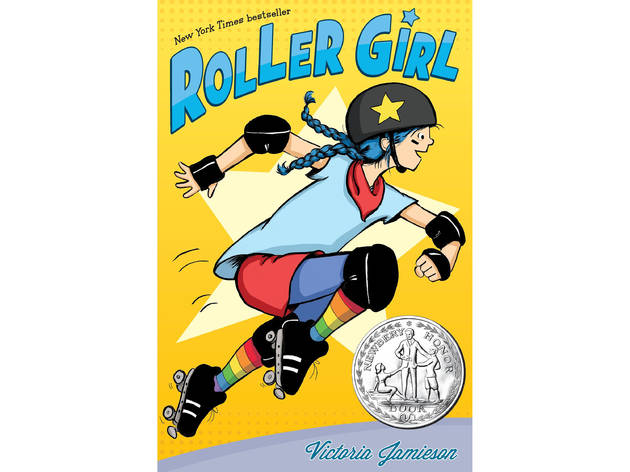 Courtesy: Dial Books for Young Readers
34. Roller Girl by Victoria Jamieson
Astrid's mother means well. She wants to expose her daughter to high culture, but it isn't until they find themselves at a roller derby match that Astrid is moved—and the 12-year-old finds her calling. Ages 8-14.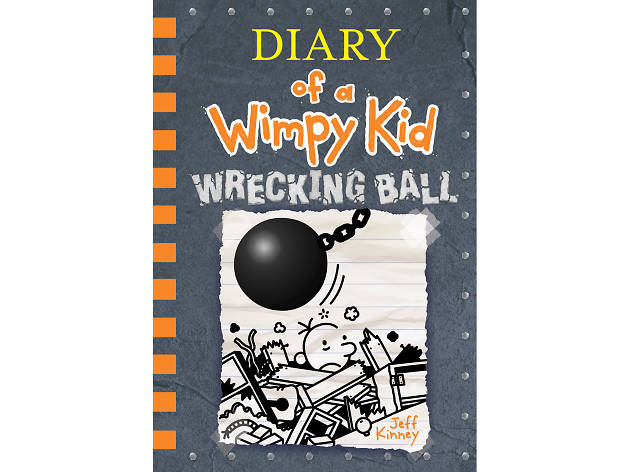 Courtesy: Abrams
Greg Heffley is your normal run-of-the-mill wimpy kid—who happens to keep a diary and document every ridiculous, hilarious, bonkerballs event in his life. The diary entries are played for laughs, but just below the joking around there are some important life lessons. There's a reason why this series is on its 14th installment and counting. Ages 8-12.
36. Fox in Sox by Dr. Seuss
Ready for a hot take? Fox in Sox isn't just a masterpiece—it's maybe Dr. Seuss's best book. Not to take anything away from Green Eggs and Ham, but the playful rhymes and silly scenarios in Fox build to a hilarious crescendo—just try to keep a straight face when you read the tweetle beetle battle. Ages 5 and under.
37. Love Makes a Family by Sophie Beer
What makes a family a family? Love, of course. This bright and cheerful board book explores how a family isn't only defined by a mommy and a daddy, but can include a diverse range of people: A family with two daddies will read to their child at bedtime, while a family with two mommies will start the day with a happy breakfast, and both deeply love their little ones. Ages 4 and under.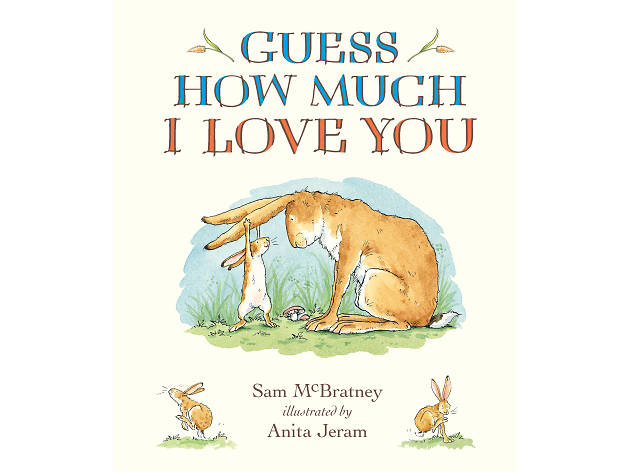 Courtesy: Candlewick Press
38. Guess How Much I Love You by Sam McBratney
As far as he can hop and up to the moon—that's how much Little Nutbrown Hare loves his Papa. But Big Nutbrown Hare loves his boy even more. Just how much? The ways to express their love for one another is infinite, and the two go back and forth, comparing their mutual adoration to the beautiful world around them. Ages 2–5.
39. The Cat in the Hat by Dr. Seuss
Arguably Dr. Seuss' most popular tale, The Cat in the Hat's wonky drawings and tongue twisters galore that all generations can't help but love and pass down. What will happen when the Cat in the Hat shows up and makes a mess when Sally's parents aren't home? You'll need to journey on the rhythmic adventure to find out. Ages 5 and under.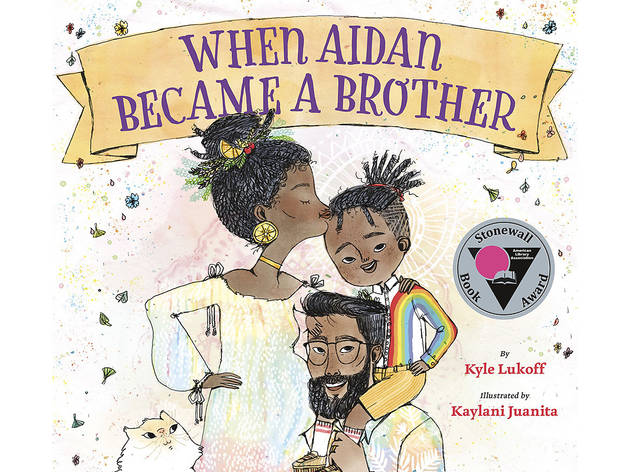 Courtesy: Lee & Low Books
40. When Aidan Became a Brother by Kyle Lukoff
Before he became Aidan, he didn't feel like himself: He didn't like his name, his clothes, or the gender that the world told him was his. Now that he's a boy, Aidan is excited to be a big brother to the baby his family is about to have. Full of hope and joy, this book explores timely issues with positivity and sensitivity. Ages 3-7.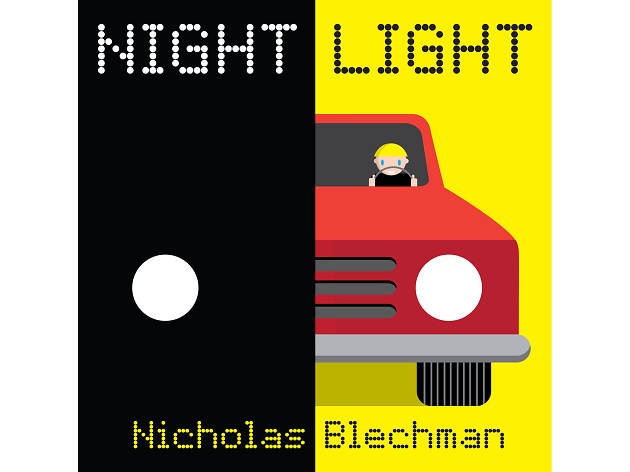 Courtesy: Scholastic
41. Night Light by Nicholas Blechman
This delightful book from illustrator Nicholas Blechman will let your little ones count their way to sleep. The clever die-cut pages lead you from one image to another, seemingly traveling from adventure to adventure—or maybe it's just the toys in a bedroom sparking a child's imagination. Ages 5 and under.
42. The Phantom Tollbooth by Norton Juster
Boredom leads to high adventure when lackluster Milo rides a tiny car through a tollbooth and finds himself in a magical land. It pulls off the unusual feat of intertwining clever wordplay and mathematics into a single cohesive story. Ages 8–12.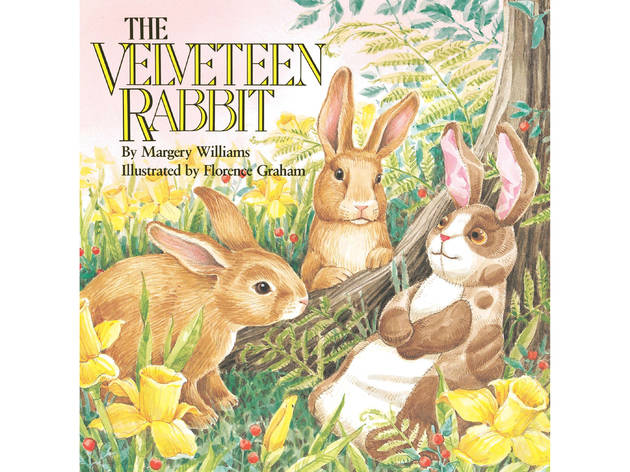 Courtesy: Penguin Young Readers
43. The Velveteen Rabbit by Margery Williams
Love is strong enough to give life to stuffed animals—it's true! Waiting patiently for a chance to be played with after being given to "The Boy" at Christmastime, the little velveteen rabbit finally gets his wish and more, when he becomes the boy's favorite cherished toy. The unconditional love the two share gives them the strength to help each other through the roughest moments of their lives. Ages 4–8.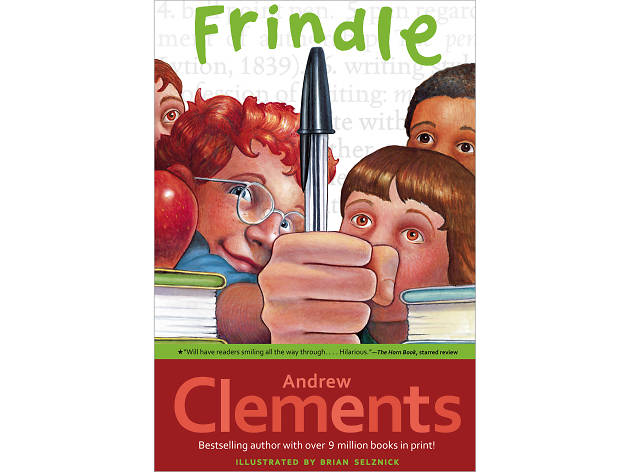 Courtesy: Simon & Schuster Children's Publishing
44. Frindle by Andrew Clements
Nick Allen wants to make the school day a tad more interesting. He's fascinated by how words are created and soon gets a clever idea of his own: to call a pen a "frindle." Everything starts out normally, but soon, his new idea has taken the hallways—and even his town—by storm. Ages 8–12.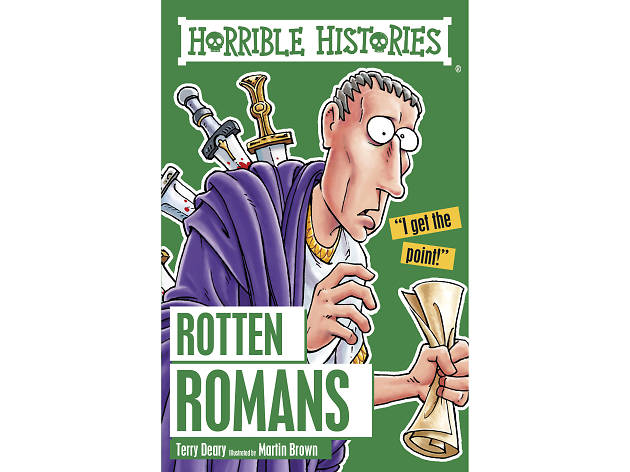 Courtesy: Scholastic UK
This irreverent series takes a wicked view of history, delighting in blood, guts and gross-out humor. But how else can you tell the story of Henry VIII, the antihero king and the star of the Terrible Tudors? This British series has more than 60 titles and counting: From Angry Aztecs and the Vile Victorians to Groovy Greeks and Rotten Romans, these books will have your kid wanting to read history books all day long. Ages 8-12.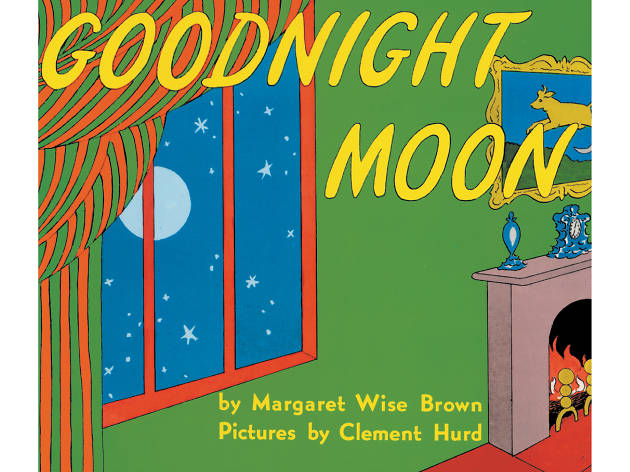 Courtesy: HarperCollins
46. Goodnight Moon by Margaret Wise Brown
The No. 1 sleepytime rhyme award goes to Margaret Wise Brown, who created the rare book that can be read a hundred times over without ever becoming tiresome. Amazingly, the quintessential bedtime story wasn't a hit in its day back in 1947, but the sheer levels of comfort it offers have made it a go-to book for generations of families. Ages 4 and under.
47. Wonder by R.J. Palacio
A ten-year-old boy with a constellation of facial deformities struggles to navigate school for the first time. He braves comments from bullies about his appearance, but makes some true friends who defend him against the hurtful whispers. This novel teaches kids that "when given a choice between being right and being kind, choose kind." Ages 8–12.
48. Pat the Bunny by Dorothy Kunhardt
This cute touch-and-feel book is one that almost everyone remembers from their childhood (it was first published in 1940!), and it continues to please little ones today. Tots get hands-on with each turn of the page as they feel the soft "fur" of a rabbit, look in a reflective "mirror" and more. Ages 4 and under.
49. Harriet the Spy by Louise Fitzhugh
Spouting the truths grown-ups don't want to hear, Harriet has no equal even today. Her notebook and spy missions around New York City have inspired whole legions of girls—and boys—to become writers as well. Ages 8–12.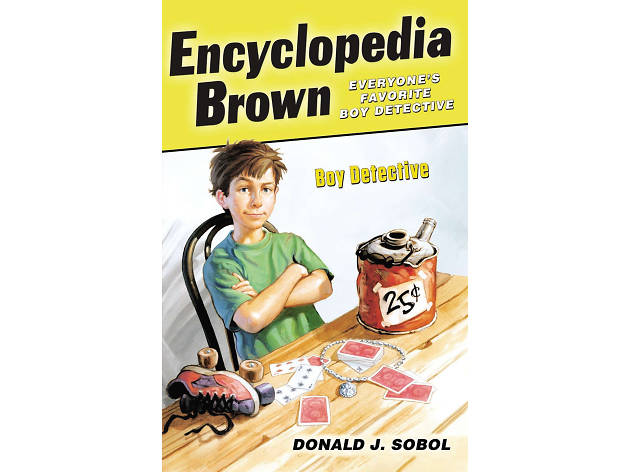 Courtesy: Penguin Young Readers
50. Encyclopedia Brown by Donald J. Sobol
A children's version of Sherlock Holmes, this series by Donald J. Sobol lets curious readers delve into the detective genre through young sleuth, Leroy Brown. Nicknamed Encyclopedia for his vast range of knowledge, he welcomes neighborhood kids to present their cases in his garage before setting out to solve the mystery. Ages 8–12.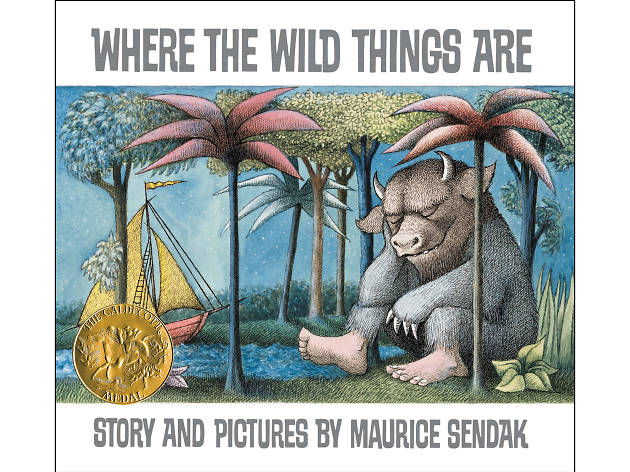 Courtesy: HarperCollins
51. Where the Wild Things Are by Maurice Sendak
Did you know that Maurice Sendak, Caldecott Medal-winning author of Where the Wild Things Are, illustrated more than 50 books for other authors before writing one on his own? The picture book—which only contains around 300 words—dives deeply into a child's imagination after he is punished for bad behavior. Ages 5 and under.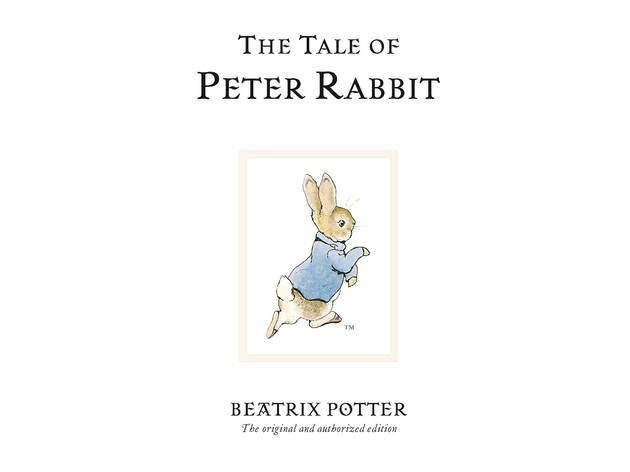 Courtesy: Penguin Young Readers
52. The Tale of Peter Rabbit by Beatrix Potter
Cute cottontails cannot resist the vegetables growing in Mr. McGregor's garden, and they'll stop at nothing for a bite. This Beatrix Potter classic, which has seen a few retellings in recent years, is nothing short of delightful. Just be grateful this naughty crew isn't nibbling at your garden! Ages 3–6.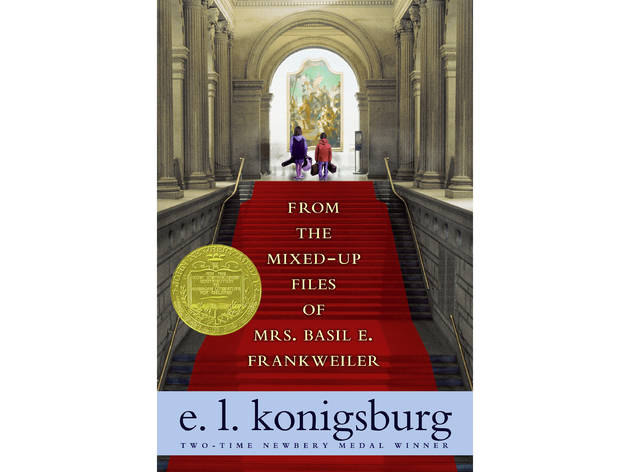 Courtesy: Simon & Schuster Children's Publishing
53. From the Mixed-Up Files of Mrs. Basil E. Frankweiler by E.L. Konigsburg
This book leaves an indelible impression on anybody who reads it, and has planted a fantasy in the minds of generations of children: Would you live in the Metropolitan Museum of Art if you had the chance? Young Claudia and her brother Jamie run away from home to live in the Met. The two are sneaky, and surprisingly practical, and solve one of the greatest mysteries in the history of art. From the Mixed-Up Files of Mrs. Basil E. Frankweiler is every bit as wonderful as you remember. Ages 8–12.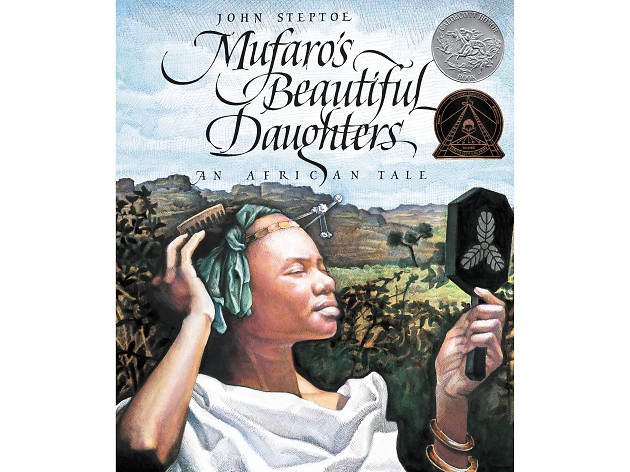 Courtesy: HarperCollins
54. Mufaro's Beautiful Daughters by John Steptoe
A princess story set in Africa, this fabulous fairy tale about two beautiful sisters who vie for the hand of their ruler who punishes the greedy and rewards the good. As an added bonus, the king is himself a delightful character. Ages 3–6.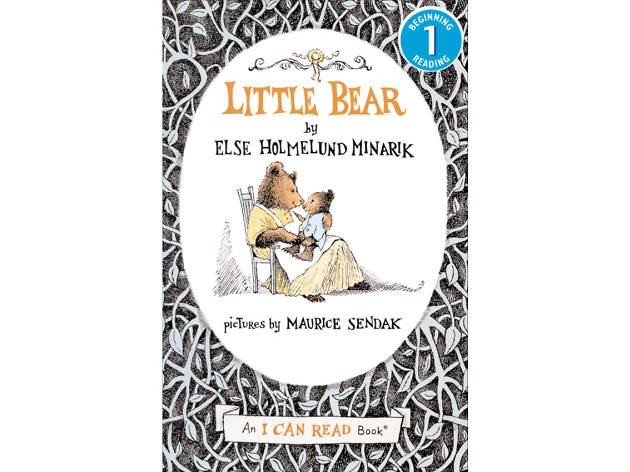 Courtesy: HarperCollins
55. Little Bear by Else Holmelund Minarik
The perfect easy reader is difficult to define, but Minarik's adorable baby bear comes awfully close. The extra treat of Maurice Sendak's art (pre–Where the Wild Things Are) shows that he could be a master of cute when he wanted to be. Ages 3–6.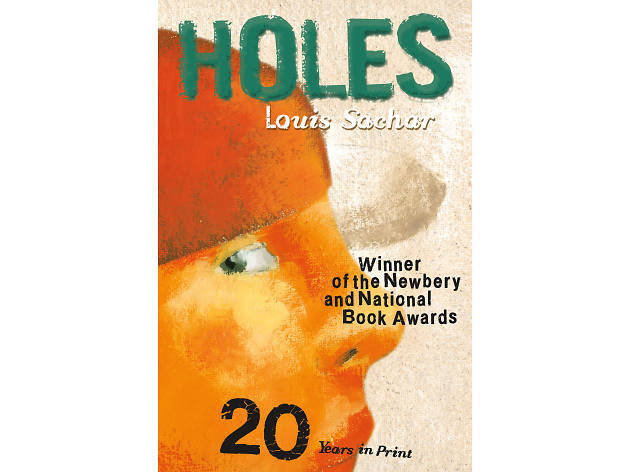 Courtesy Farrar, Straus & Giroux
56. Holes by Louis Sachar
One of the rare books to win both a Newbery Medal and a National Book Award, the story follows Stanley Yelnats as he grapples with the curse that has followed his family for generations. The book with a mystery at its core is by turns funny, heartbreaking and deeply thoughtful. Ages 8–12.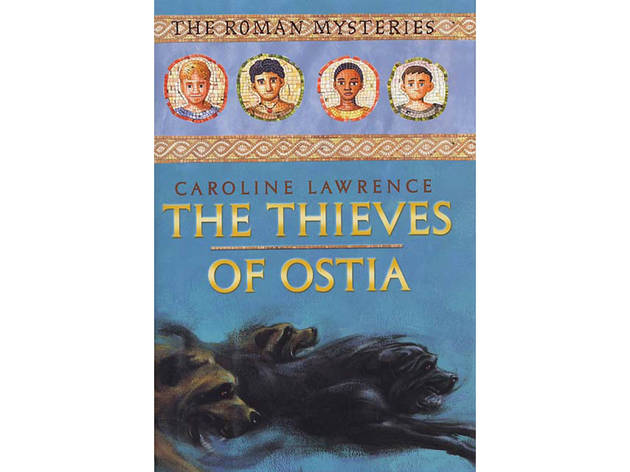 Courtesy: Roaring Brook Press
57. Roman Mysteries: The Thieves of Ostia by Caroline Lawrence
Flavia Gemina might be only a girl, but the clever daughter of a ship captain has a knack for solving mysteries in Ostia, the port town a day's travel from Rome. Set at the height of the Roman Empire, this series follows Flavia and her eclectic mix of friends as they navigate the vivid world that was ancient Rome—and even make friends with Emperor Titus. Ages 8-12.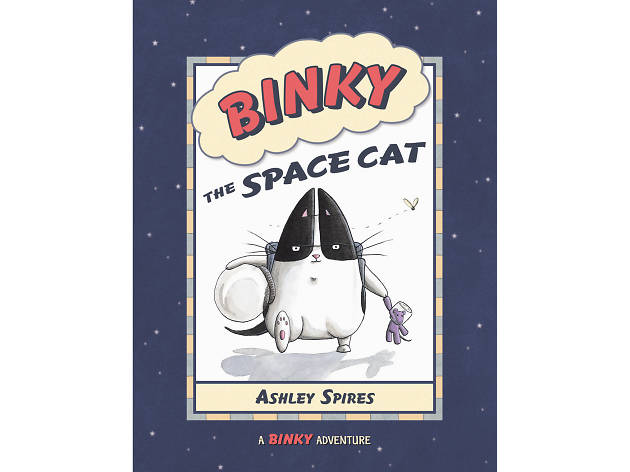 Courtesy: Kids Can Press
58. Binky the Space Cat: A Binky Adventure by Ashley Spires
Binky the Space Cat has never left the house. No matter. The kitty is in training to go to outer space, battle aliens and travel through time. Other animal pals in this graphic series include a dog named Gordon and members of P.U.R.S.T. (Pets of the Universe Ready for Space Travel). Whether they actually blast off, or just tumble out of a window, will be decided by your young reader. Ages 6-10.
59. Are You There God? It's Me, Margaret by Judy Blume
A big move to New Jersey throws 'tween Margaret Simon for a loop. Losing all her friends back home and starting a new school is almost too much to bear. With no one to talk to at such a confusing age, Margaret chooses God to be her friend and all-around go-to for advice, requests and funny observations, in this classic coming of age story. Ages 9–12.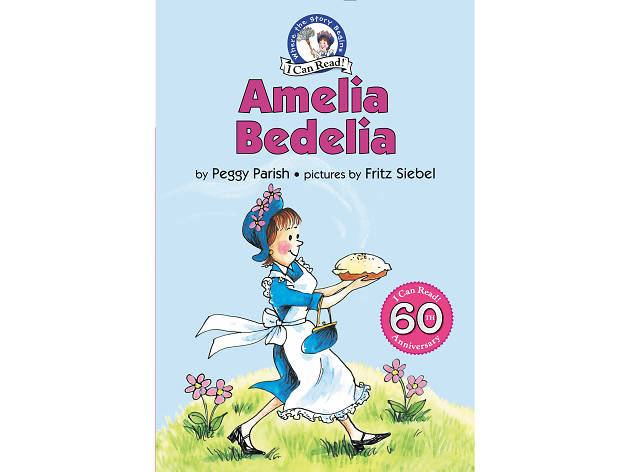 Courtesy: HarperCollins
60. Amelia Bedelia by Peggy Parish
The well-intentioned maid Amelia Bedelia will always puts her best effort forward to please the Rogers family, but she just can't seem to get it right. She misunderstands instructions (or takes them too literally) leading to silly mistakes like "dressing" the chicken—in overalls and socks. The original title has been followed by over 40 books. Ages 4–8.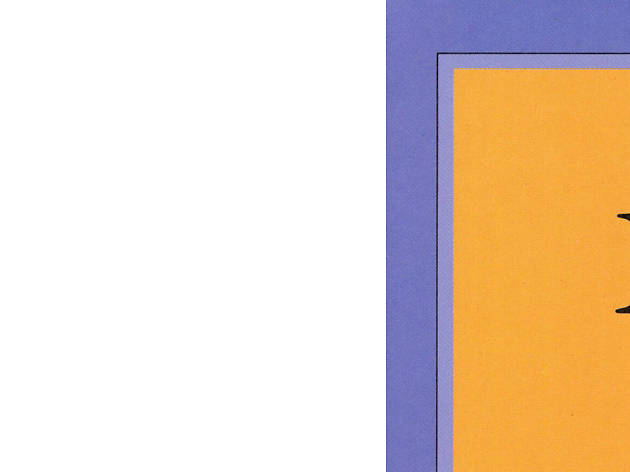 Courtesy: Farrar
61. Doctor De Soto by William Steig
Like a modernized fable, this finely wrought story follows a mouse who outwits a hungry fox thanks to his foresight and mastery of dentistry. Steig may be better known as the author of Shrek but this tale is one that will capture your child's heart. Ages 3–6.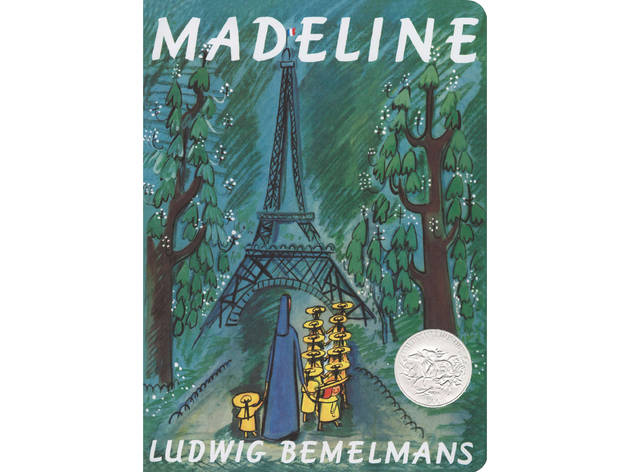 Courtesy: Penguin Young Readers
62. Madeline by Ludwig Bemelmans
"In an old house in Paris that was covered with vines, inside lived twelve little girls in two straight lines." Who was the smallest? Madeline, of course—before Eloise, before Fancy Nancy, even before Junie B. Jones, there was this childhood heroine with plenty of pluck. Ages 3–6.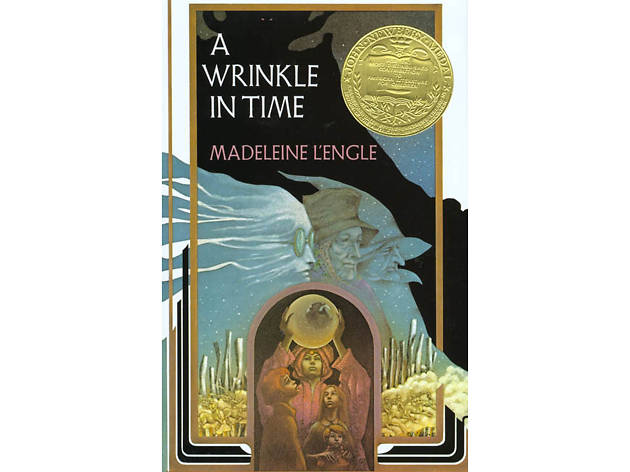 Courtesy: Farrar, Straus & Giroux
63. A Wrinkle in Time by Madeleine L'Engle
If you thought dealing with braces was bad, wait until you encounter Meg's problems. The youngster had to journey to a new dimension to save her father—and the world—from evil lurking throughout. Luckily, Mrs. Whatsit, Mrs. Who and Mrs. Which are there to help. Ages 8 and up.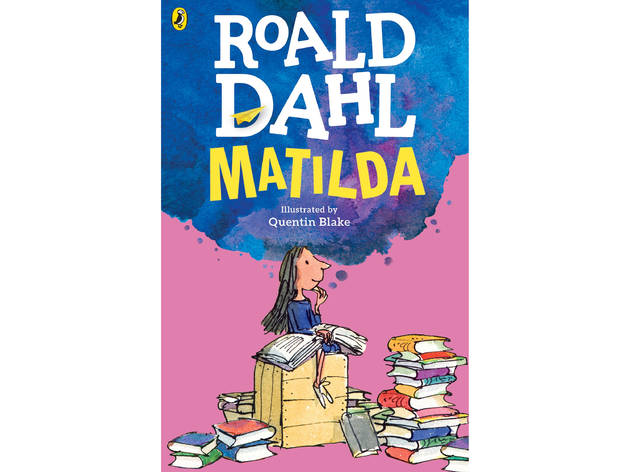 Courtesy: Penguin Young Readers
64. Matilda by Roald Dahl
Matilda needs no introduction. One of Roald Dahl's most popular characters, the young girl reads stories well beyond her years, but sadly must endure wacky educators and less-than-stellar parents. Of course, we can't help but fall in love with her magical abilities—and her concentration when tackling a new book. It's a good companion to James and the Giant Peach, and other books by Dahl. Ages 8-12.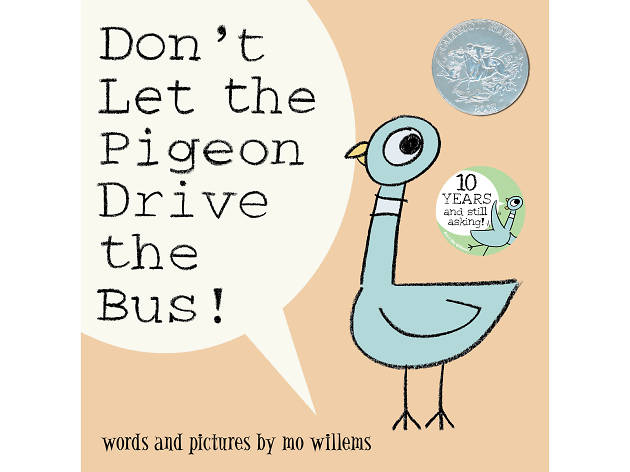 Courtesy: Mo Willems
65. Don't Let the Pigeon Drive the Bus by Mo Williams
A pigeon dying to get behind the wheel of a bus? Not so shocking in NYC. would definitely be shocking. Swipe your Metrocard for this adorably hilarious tale. Even better? Toddlers can choose their own adventure with this story. Ages 3–5.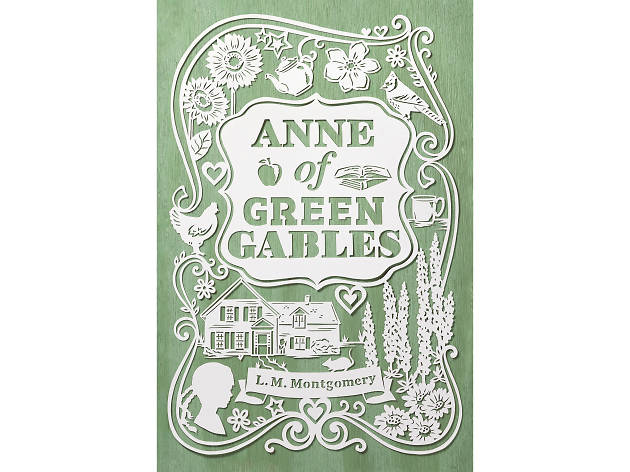 Courtesy: Simon & Schuster Children's Publishing
66. Anne of Green Gables by L.M. Montgomery
The Cuthberts intended to adopt a boy to help with matters on the farm. What they got, however, was a rambunctious red-headed girl named Anne Shirley, who has become one of the most irresistible protagonists in children's lit. Ages 8–12.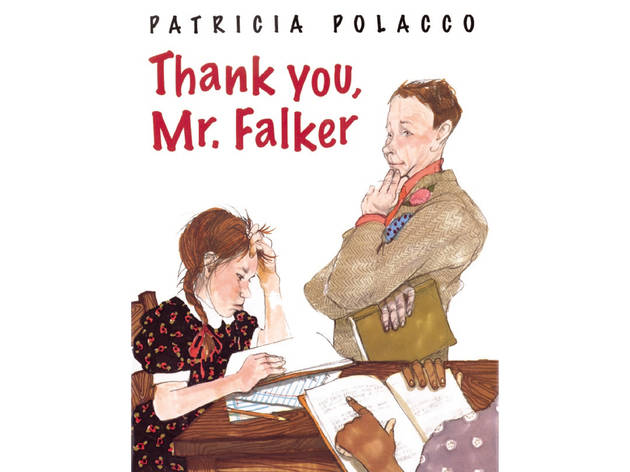 Courtesy: Penguin Young Readers
67. Thank You, Mr. Falker by Patricia Polacco
Celebrated author and illustrator, Patricia Polacco, tells the story of her personal struggle with dyslexia and the teacher who gave her the courage to persevere. Any kid who has been frustrated with learning hurdles will love reading about fifth-grader Trisha and patient Mr. Falker, who helps her work through the frustrations of her disability. Ages 5-8.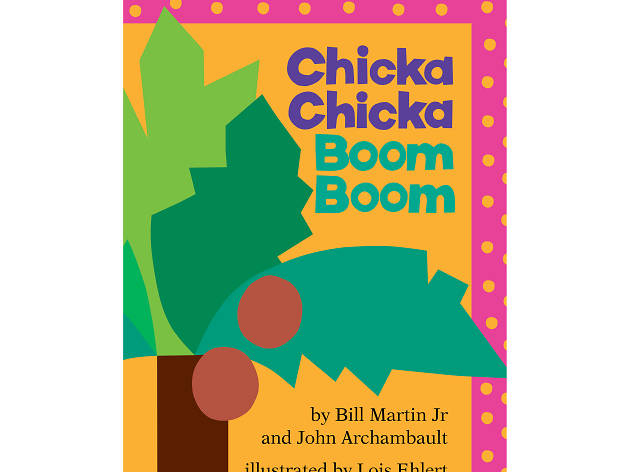 Courtesy: Simon & Schuster Children's Publishing
68. Chicka Chicka Boom Boom by Bill Martin Jr.
The catchy rhythmic alphabetics in Martin's uniquely bubbly concoction make even the most stodgy adult reader sound good. The story of 26 little letters that climb to the top of a palm tree is a modern-day classic that will have your tots tapping their tiny toes. Ages 3 years and under.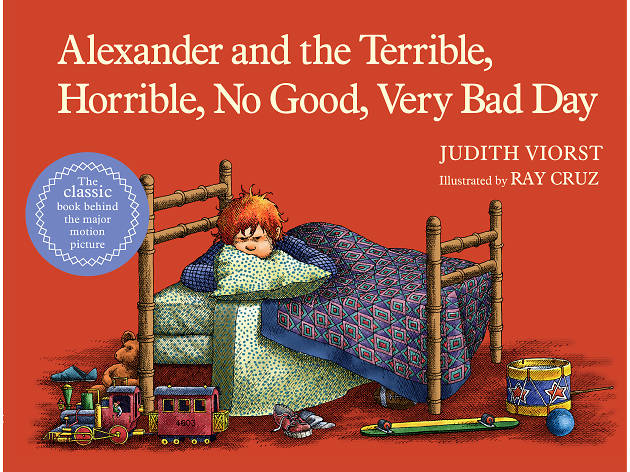 Courtesy: Simon & Schuster Children's Publishing
69. Alexander and the Terrible, Horrible, No Good, Very Bad Day by Judith Viorst
From the moment he gets out of bed, 11-year-old Alexander meets one misfortune after the other, and finds no comfort from his family. As Judith Viorst takes us through Alexander's bout of bad luck, Ray Cruz's colorful and detailed illustrations help us understand why he vowed to move to Australia. Ages 2–4.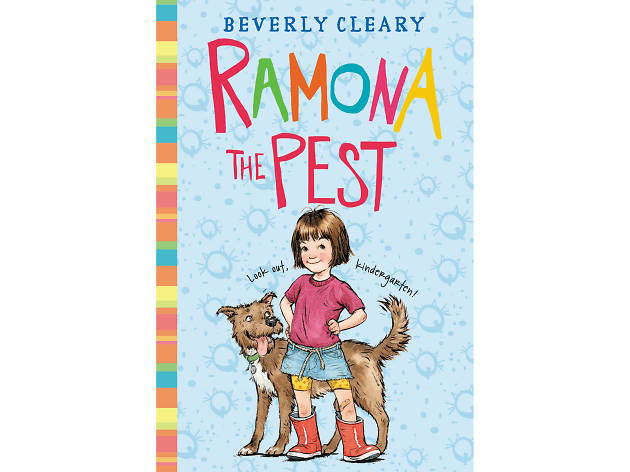 Courtesy: HarperCollins
70. Ramona the Pest by Beverly Cleary
Ramona is a deeply human heroine, an irrepressible kindergartner who, despite her good intentions, always seems to be doing something wrong. Ages 6–9.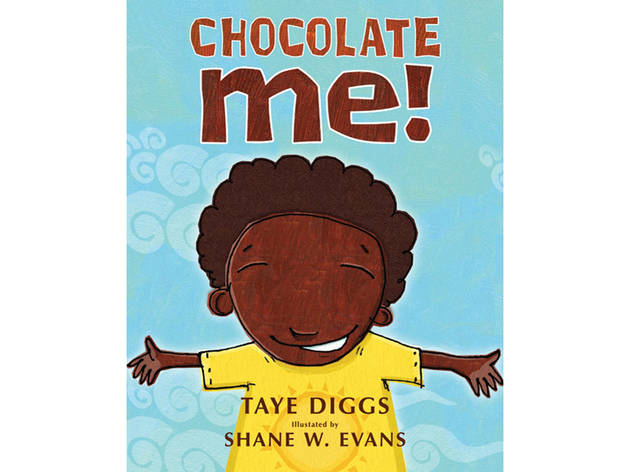 Courtesy: Feiwel & Friends/ Macmillan Children's Publishing Group
71. Chocolate Me! by Taye Diggs and Shane W. Evan
This bright picture book is a unique tool, great for comforting kids who feel self-conscious about their looks. A young boy is made fun of for the color of his skin, but an important lesson from his mother makes him realize that his differences are what make him special. Ages 4–8.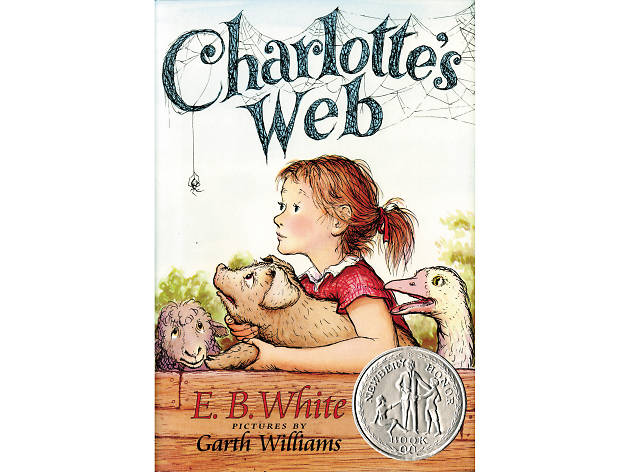 Courtesy: HarperCollins
72. Charlotte's Web by E.B. White
"Where's Papa going with that axe?" The world's greatest first line starts off this tale, recounted with a child's wisdom, that kids remember and love long after they've put it down. Even if a young reader's closest association with a pig consists of pork chops at dinner, all kids can identify with Fern and Wilbur—and when they grow up and have children of their own they'll find themselves identifying with Charlotte. Ages 8–12.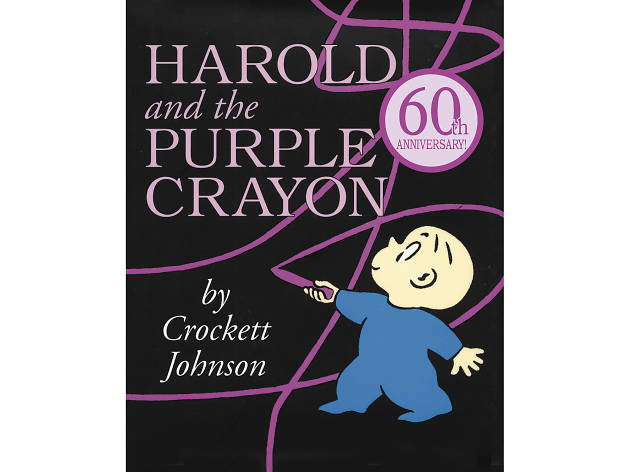 Courtesy: HarperCollins
73. Harold and the Purple Crayon by Crockett Johnson
There's more magic in a purple crayon than one might think…and this little boy has found it! The story follows Harold on a moonlit stroll where he'll draw up an exciting landscape, and draw himself out of some sticky situations. Ages 4–8.
74. The Little Prince by Antoine de Saint-Exupéry
The Little Prince meets a stranded pilot in the desert and shares tales of his adventurous treks to all the planets in the galaxy, capturing the heart of everyone who reads this cherished translated telling. All Ages.
75. The Golden Compass by Philip Pullman
If you've got a kid who seems to have read everything in her path, then hand her a universe where each person's soul is an animal companion, and where heroine Lyra searches relentlessly for her kidnapped friend. Ages 8–12.
76. Alice's Adventures in Wonderland by Lewis Carroll
Lewis Carroll's classic has encountered a number of retellings, but nothing quite compares to the original story. An inquisitive little girl named Alice journeys down the rabbit hole after a bunny hops by with a pocket watch. That's when she arrives in a convoluted world where a vindictive Queen of Hearts will stop at nothing to get what she wants, a Cheshire cat accompanies her on the journey and so many other wacky scenarios take place. Children's literature will forever be influenced by this fan favorite. All ages.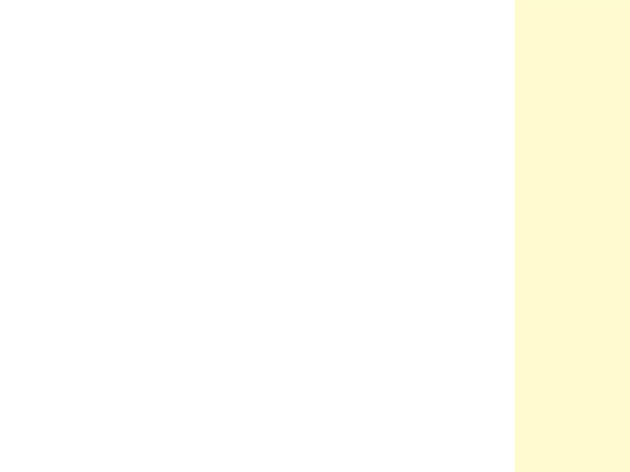 Courtesy: Penguin Young Readers
77. The Complete Tales of Winnie-the-Pooh by A. A. Milne
Adorable tales about a plump and often confused teddy bear, paired with Ernest H. Shepard's sweet illustrations, make for a timeless collection of stories. Each chapter takes us on a new adventure, whether hunting for a Woozle with Piglet in the Hundred Acre Wood or celebrating Eeyore's birthday with the rest of the crew. Ages 4 and up.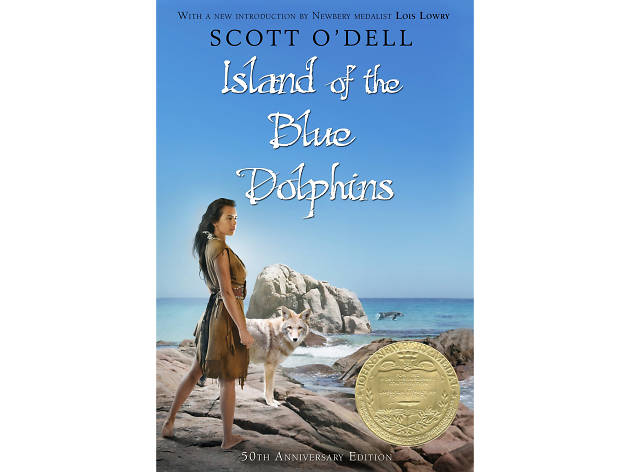 Courtesy: Houghton Mifflin Harcourt Books for Young Readers
78. Island of the Blue Dolphins by Scott O'Dell
Based on the true story of the Lost Woman of San Nicolas, Scott O'Dell's book tells the tale of a young woman who lives on the Island of Ghalas-at with her people. After an encounter with a ship of strange visitors, her life will change forever. Ages 7–10.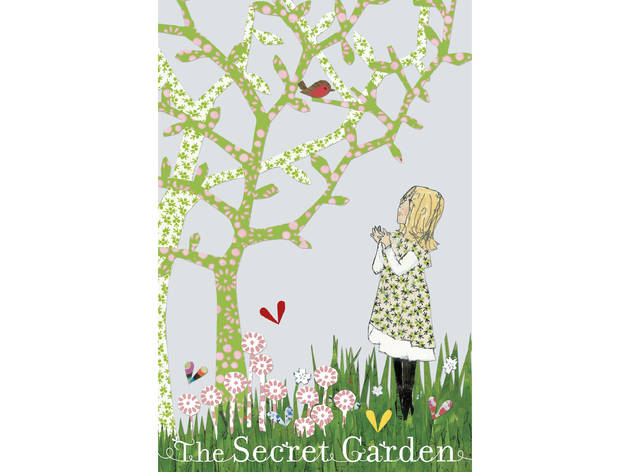 Courtesy: Penguin Young Readers
79. The Secret Garden by Frances Hodgson Burnett
A wild mix of mystery and gothic underpinnings, this delightful story reads like a child-friendly version of Jane Eyre. It also happens to contain the most unlikable, spoiled protagonist you've ever met (in the beginning, anyway). Ages 8–12.
80. The Story of Babar: The Little Elephant by Jean De Brunhoff
Translated from Jean de Brunhoff's French original, Babar delights readers big and small. After his mother is killed by a hunter, Babar runs away from the wild—in the process, he meets a very sweet old lady. With her help, he returns to the forest—and picks up a royal title! Ages 4–8.
81. Oh, The Places You'll Go by Dr. Seuss
Whimsical and wise, this colorful classic explores the ups and downs on the journey of life. In his clever, lighthearted rhyming fashion, Dr. Seuss presents the prickly times on the road ahead in a manageable light for young readers. All ages.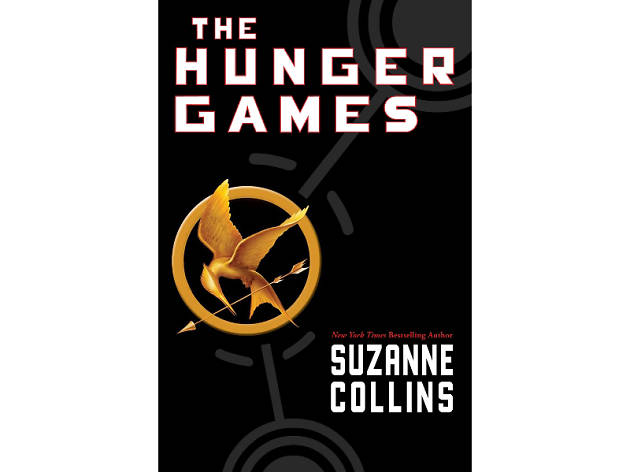 Courtesy: Scholastic
82. The Hunger Games by Suzanne Collins
Katniss Everdeen's dystopian YA has captured the attention of kids—and adults—across the country with its fight-to-the-death games broadcasted on live TV. The trilogy is just as addicting on the page as it is on the screen. Ages 12 and up.
83. Stellaluna by Janell Cannon
When a baby fruit bat is separated from her mother during an owl attack, she finds herself in a bird's nest alongside feathered youngsters Pop, Flitter and Flap. As Stellaluna tries to coexist with the birds, she'll discover all the ways she's different, while readers learn about the interesting characteristics that have. Ages 4–8.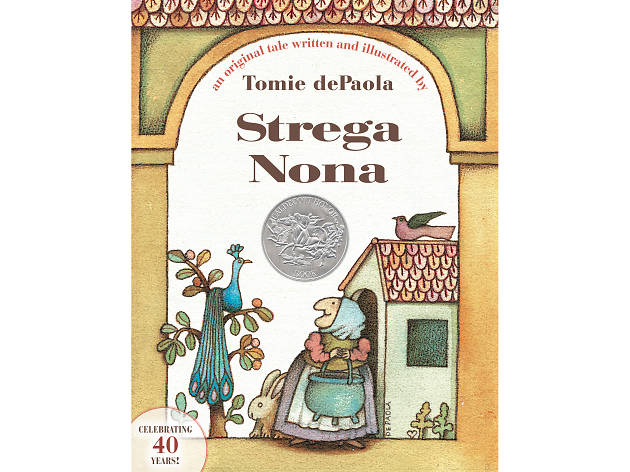 Courtesy: Simon & Schuster Children's Publishing
84. Strega Nona by Tomie dePaola
All Italian grandmas love whipping up a bowl of pasta, but Strega Nona is different. This magical little old lady has the ability to cure people in town with her powers. As magical as she is, there's certainly a problem when her help, Big Anthony, eats all the goods. Ages 4–8.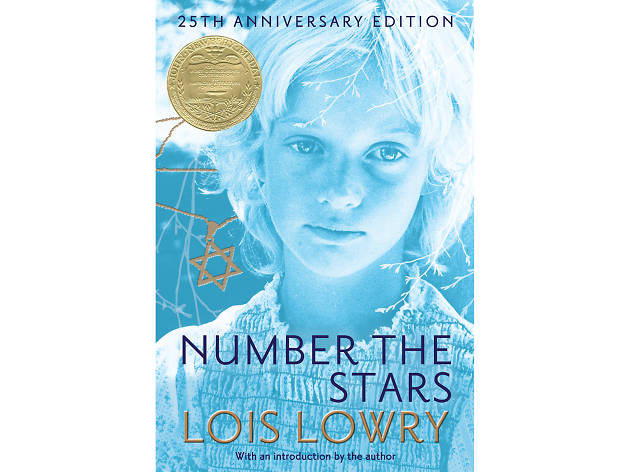 Courtesy: Houghton Mifflin Harcourt Books for Young Readers
85. Number the Stars by Lois Lowry
How would it feel to live in a world without emotions? It wouldn't. When a young boy is tasked with the title of the Receiver of Memory, he begins to understand the complex problem of living in a community that must conform. Ages 12 and up.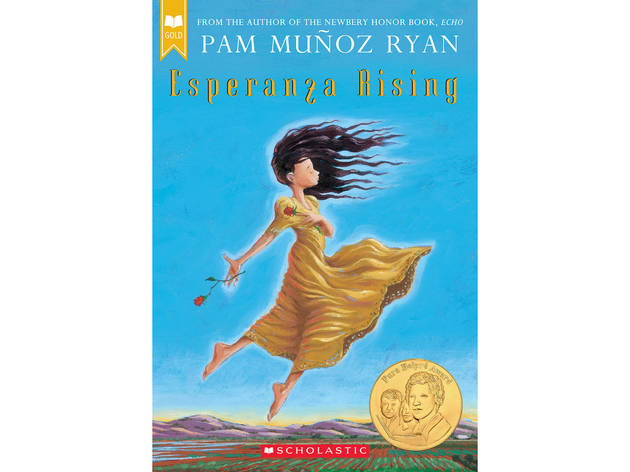 Courtesy: Scholastic
86. Esperanza Rising by Pam Muñoz Ryan
This riches-to-rags tale follows a rich Mexican landowner's daughter who loses everything and must start over again in America. Set during the Great Depression, it's a book of hope that's ideal for kids with a penchant for realism. Ages 8–12.
87. Go Away, Big Green Monster! by Ed Emberley
As if by magic, this die-cut masterpiece hands kids the power to invoke a monster, then does away with him piece by piece until at last they can say with pride, "And don't come back until I say so." Ages 3–6.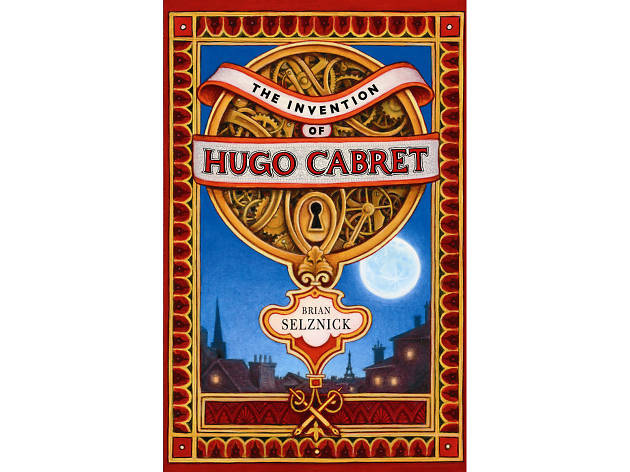 Courtesy: Scholastic
88. The Invention of Hugo Cabret by Brian Selznick
Don't let the 533 pages fool you—it is mesmerizing (and fast!) from page one onward. Selznick's groundbreaking mix of text and images, about an orphan seeking a family and a forgotten filmmaker in his twilight years. Ages 8–12.
89. Anna Hibiscus by Atinuke
Set in modern-day Africa, Nigerian-born Atinuke's charming heroine navigates her ridiculously large extended family, keeps an eye on her twin brothers, Double and Trouble, and comes to understand how lucky she is in a book that deserves to become a classic. Ages 6–9.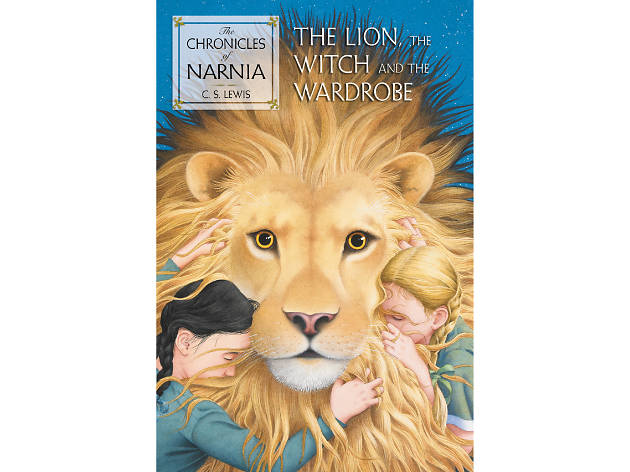 Courtesy: HarperCollins
90. The Lion, the Witch and the Wardrobe by C.S. Lewis
It may always be winter and never Christmas in this magical land, but Narnia's lure has always enthralled young readers. When four kids stumble into a new world, the evil White Witch who rules there has no idea what she's in for. Ages 8–12.
Blistering barnacles, thundering typhoons! Young Tintin and his faithful pup Snowy had their first adventure in 1929, and have been roaming the globe ever since. The memorable supporting cast includes Captain Haddock, Professor Calculus and twins Thomson and Thompson. Ages 8 and up.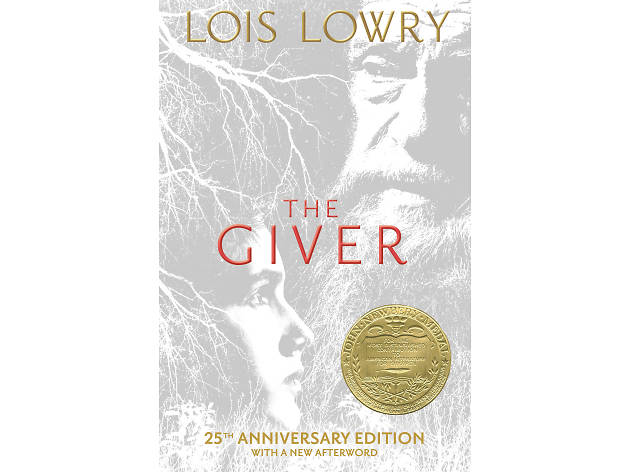 Courtesy: Houghton Mifflin Harcourt Books for Young Readers
92. The Giver by Lois Lowry
How would it feel to live in a world without emotions? It wouldn't. When a young boy is tasked with the title of the Receiver of Memory, he begins to understand the complex problem of living in a community that must conform. Ages 12 and up.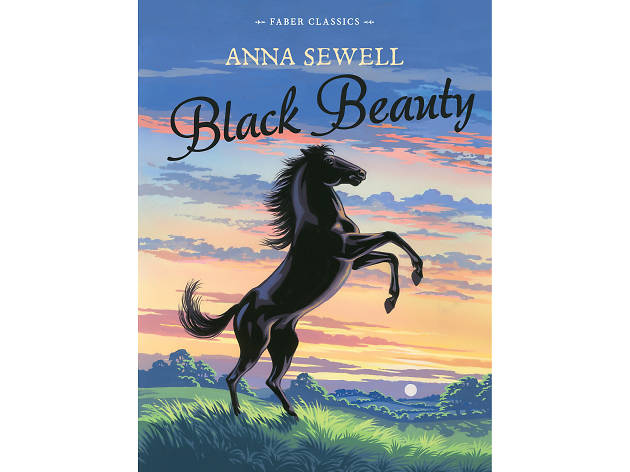 Courtesy: Penguin Young Readers
93. Black Beauty by Anna Sewell
In one of the most original and poignant animal stories of our time, Black Beauty recounts his life while living with myriad owners, some loving and gentle, others cruel and damaging—but all the while, the horse's spirit and strength remain intact. Ages 9–12.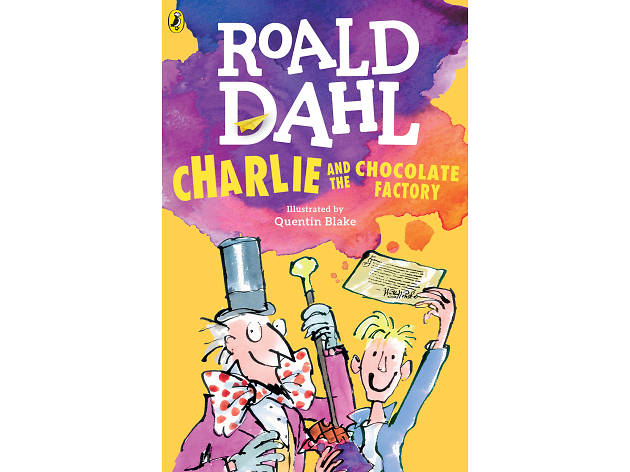 Courtesy: Penguin Young Readers
94. Charlie and the Chocolate Factory by Roald Dahl
Golden tickets, Oompa Loompas, bratty children and even poverty collide in Dahl's best-known tale. If you've only ever seen the film, take time out to see what all the fuss is really about. Ages 8-12.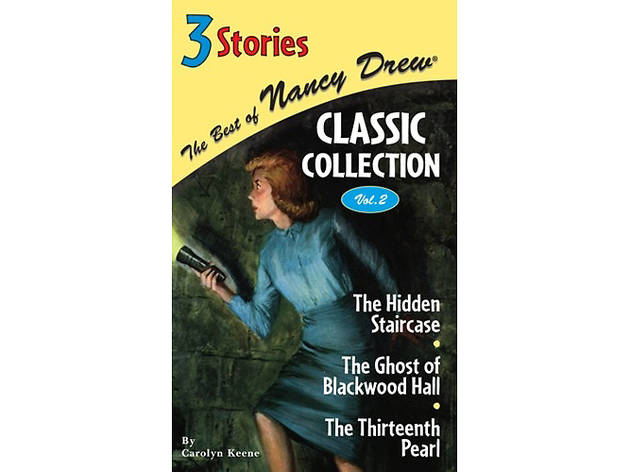 Courtesy: Penguin Young Readers
95. Nancy Drew by Carolyn Keene and the Hardy Boys by Franklin W. Dixon
Teen super sleuth Nancy Drew never backs away from a challenge. In a collection of eerie, mysterious stories, our favorite girl detective always gets to the bottom of the problem. Her counterparts the Hardy Boys kick off their mystery-solving stories with The Tower Treasure, which follows the story of the young fellas who have to find a dying criminal's stash of goods and clear the name of their friend's father in the process. Ages 8–12.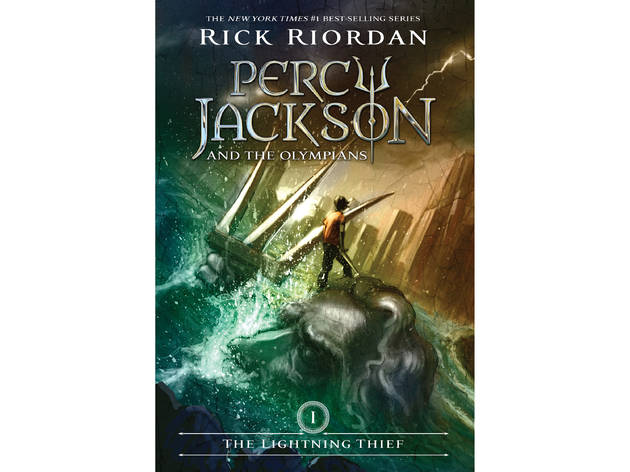 Courtesy: Disney-Hyperion
96. Percy Jackson and the Olympians: The Lightning Thief by Rick Riordan
Getting kids interested in Greek mythology is easy—just read the first book in the Percy Jackson and the Olympians series. The first of Rick Riordian's popular adventure novels, The Lightning Thief introduces readers to the protagonist, a 12-year-old boy who constantly runs into trouble due to his unique and odd abilities. Turns out his family ties to Poseidon might have something to do with his behavior issues. Ages 10–14.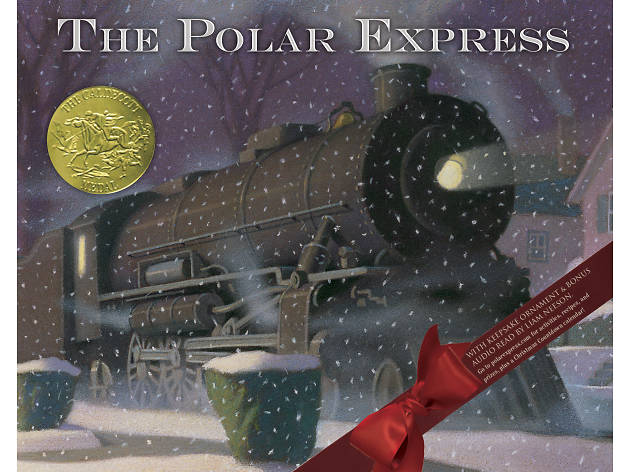 Courtesy: Houghton Mifflin Harcourt Books for Young Readers
97. The Polar Express by Chris Van Allsburg
No December is complete without a reading of The Polar Express. The Caldecott Medal winner tells the story of a little boy who notices a train appear outside of his home on Christmas Eve. But this isn't just any locomotive—The Polar Express is on the fast track to the North Pole. Who wouldn't want to have a little meet and greet with Santa on December 24? All aboard! This is one trip you won't want to miss. Ages 4–7.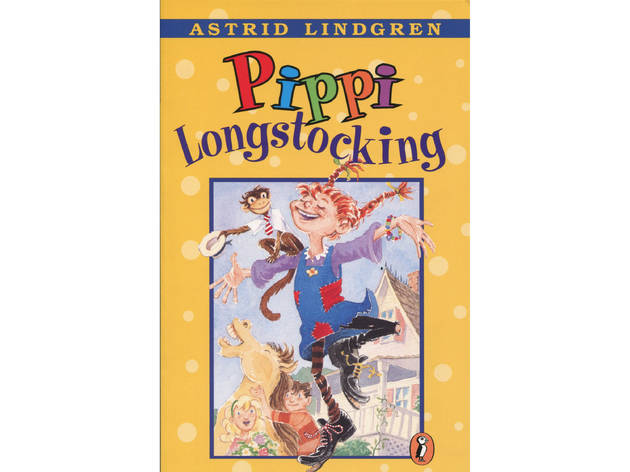 Courtesy: Penguin Young Readers
98. Pippi Longstocking by Astrid Lindgren
A kid living alone with no parents and one monkey? Sounds bizarre, but that's just Pippi Longstocking. The girl full of pep and personality in the little house called Villa Villekulla hilariously dances with robbers, fights the strong man at the circus and gets into silly shenanigans all over town. Ages 9– 12.
99. Olivia by Ian Falconer
Bound to please the aesthetics of parents and the wild imaginings of their kids, Olivia is a one-of-a-kind piggy. No doubt the book's elegant palette of black, red and white will be a welcome relief to those seeking something that isn't sparkly, pink or dipped in glitter. Ages 3–6.
100. Curlee Girlee by Atara Twersky
Embrace the waves! Curlee Girlee is all about feeling empowered by those unique features and characteristics—including strands of curls. Don't forget the follow-up Curlee Girlee's Got Talent! Ages 3–8.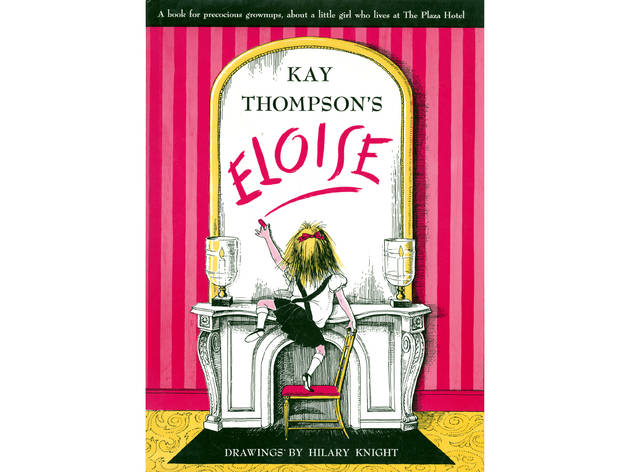 Courtesy: Simon & Schuster Children's Publishing
101. Eloise by Kay Thompson
Eloise is a lucky little New Yorker who gets to call the Plaza Hotel her home. Imagine the adventures that await while living in one of NYC's most popular attractions! With her pug, Weenie, and turtle, Skipperdee, by her side, she wreaks havoc on the guests, causes a bit of mayhem during weddings and gives the maids grief while they try to keep the place spotless. All in a day's work for Miss Eloise! Ages 4 and up.