Heads up! We're working hard to be accurate – but these are unusual times, so please always check before heading out.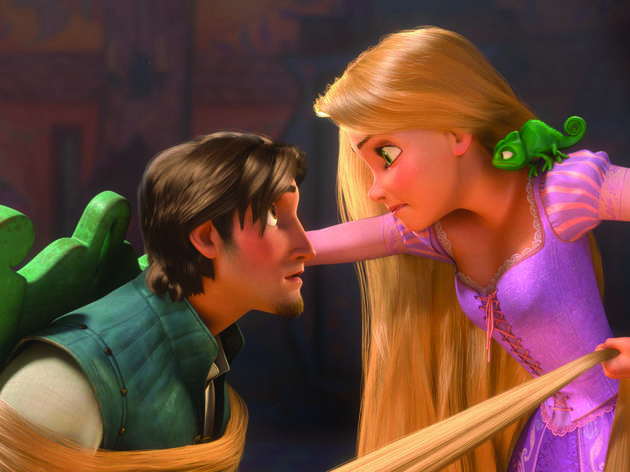 Best Disney princess movies for kids
Fasten those crowns. Disney princess movies make playdates, sleepovers and nights in with the family extra magical!
Fearless heroines, gorgeous ball gowns, happily-ever-afters—Disney princess movies offer a lot to love. Make sure all crowns are fastened just so and prepare for an enchanting movie binge with your little princesses and Prince Charmings.
Our roundup of favorite flicks includes classics—think Sleeping Beauty—and modern-day movies with the likes of Anna and Elsa from Frozen. They're all equally lovable, so you're in good hands with anything you choose.
After you've experienced the sweet adventures the best Disney princess movies have to offer, make sure to LOL with the best family comedy movies, check out the best kids' movies in theaters and take a trip down memory lane with these kids movies from the '90s.
The best Disney princess movies for kids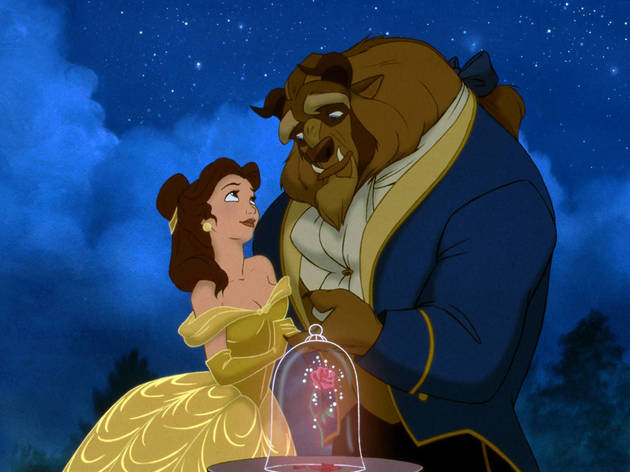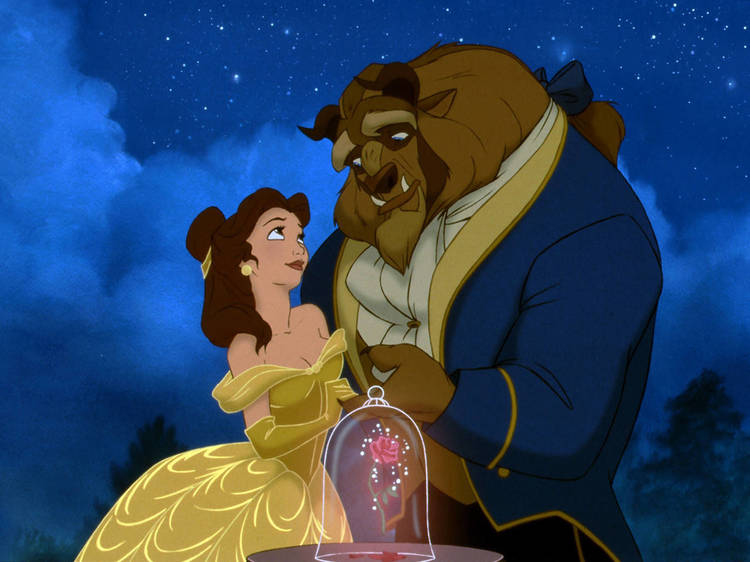 Photograph: Courtesy Walt Disney Pictures
We've been treated to many renditions of this Disney love story—a cartoon, live-action remake, a Broadway show. In the popular tale, a young man is cursed and becomes an unfriendly (and unsightly) beast. The only way to get back to normal would be to fall in love. Talk about a task! Despite the odds against him, the beast just might be able to fall for Belle, the daughter of the man he's imprisoned in his castle. Will he be able to make it work?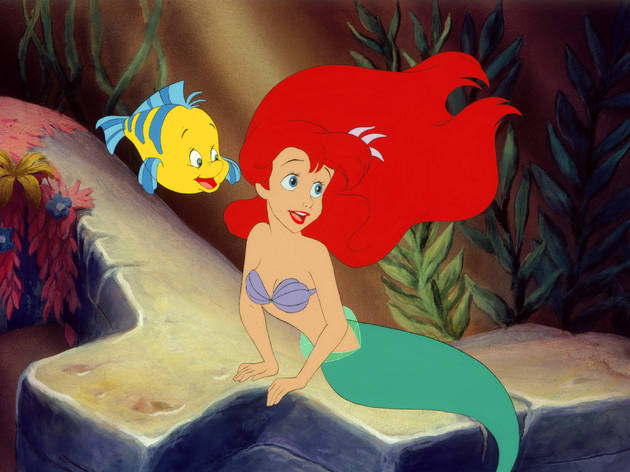 Photograph: Courtesy Disney
The grass is always greener on the other side...especially when there's no grass in site. Ariel is a mermaid who would love nothing more than to be a mortal and walk on land. The singing sensation gets her wish, but there's a catch. In exchange for her gorgeous pipes, Ariel must give up her ability to sing (according to the wicked Ursula). All she needs to do is to get a prince to lock lips with her and her voice will come back. But naturally, Ursula makes that all the more challening...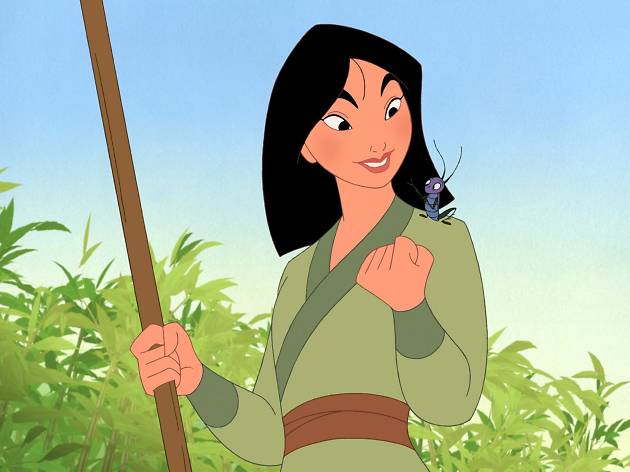 Photograph: Courtesy Disney
Talk about a fierce female leading the way! In this '90s Disney movie, youngsters are introduced to the fearless Mulan. Rather than give into society's ways—aka finding a husband—she takes matters into her own hands. Her father's health is poor and he's unable to join the fight against the Hun invasion. So, Mulan gladly steps in...and proves women can be just as strong as men.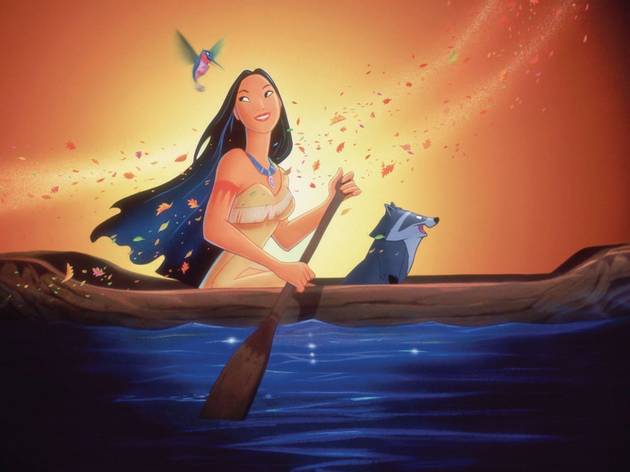 Photograph: Courtesy Disney
Foreign explorers arrive in Pocahontas' village with no concern for the environment around them. Pocahontas teaches them that not everything can be owned and that we have a responsibility to respect all creatures great and small.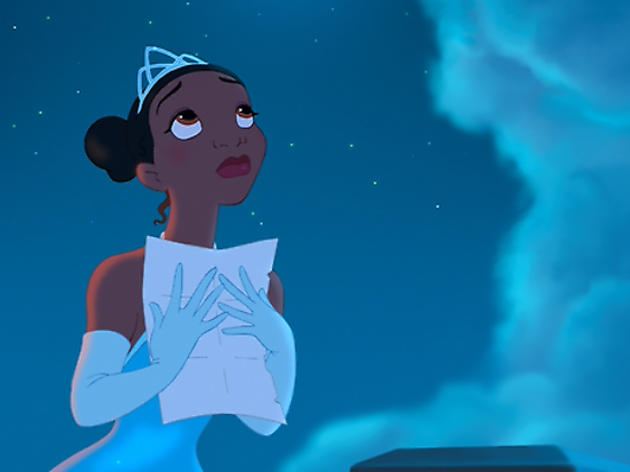 Photograph: Courtesy Disney
5. The Princess and the Frog
Disney's New Orleans-set princess movie is one for the books! When our star Tiana is introduced, we learn all about her love for cooking and her aspirations to open the best restaurant in NOLA (we're dreaming of po boys and beignets as we speak). However, her plans are slightly derailed when Prince Naveen shows up. Mistaking Tiana for a wealthy princess, Prince Naveen plants one on her and the two are turned into frogs. Yikes! Will they be able to find the real princess in the bayou?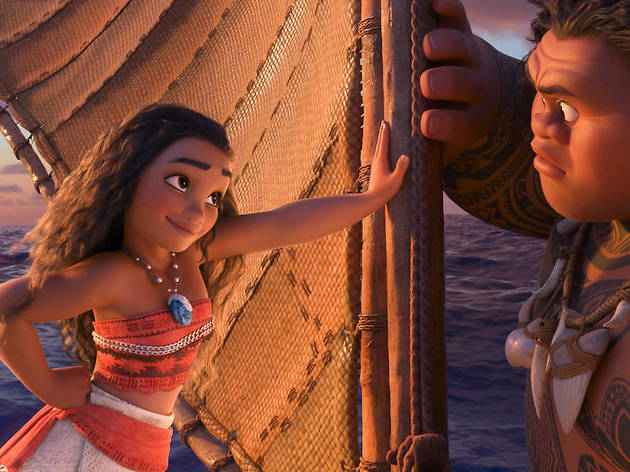 Photograph: Courtesy Disney
Moana, the daughter of her tribe's chief, must take to the seas to break a curse that has descended upon Ancient Polynesia. She enlists the help of the once-fierce demigod Maui to battle creatures and survive the treacherous journey that will free her people.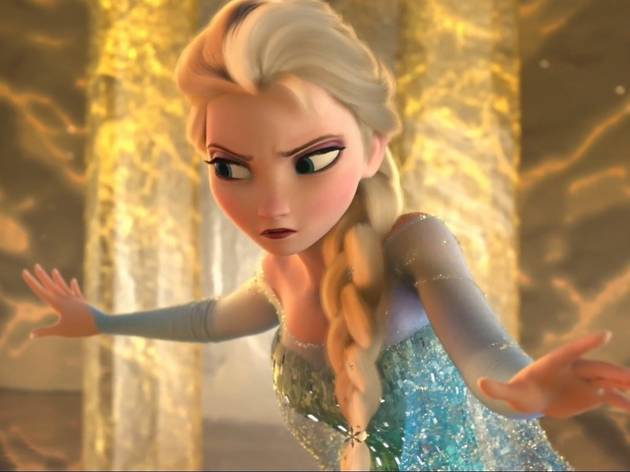 Photogaph: Courtesy Walt Disney Animation Studios and Walt Disney Pictures
Just in case you're unfamiliar with the Queen of the Ice—and her breakout hit tune "Let It Go"—let us reacquaint you with Elsa. This blonde princess bombshell has magical powers that are quite literally chilling to the bone. She has the ability to make everything turn to ice. As kids, Elsa's little sis Anna has always begged her to come out and play, but because of her icy ways, Elsa's had to retreat to her room solo. When the two are older, Elsa lets down her guard and accidentally unleashes a never-ending winter in the kingdom of Arendelle. When she attempts to cut herself off from society, it's up to Anna to find her and show her their sisterly love is no match for the cold...it never bothered them anyway.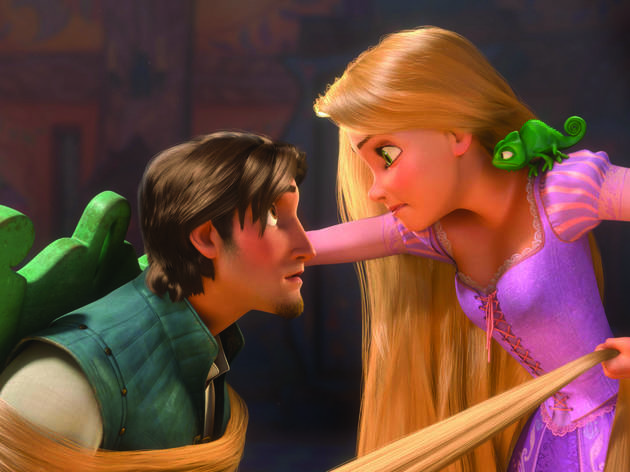 Photograph: Courtesy Disney Enterprises Inc.
Princess Rapunzel is kidnapped from her crib by a woman intent on staying forever young with the help of the princess' magical long locks. Rapunzel grows up within the confines of her tower, always wishing she could explore the world and the lanterns that float outside her window. When her endless stream of creative activities no longer satisfies her, she ventures out with a tower thief and begins a journey to discover that the danger never lurked beyond the walls of her tower, but rather within them.
Merida easily outmatches her suitors in a target challenge for her hand in marriage and she isn't willing to fall back for the sake of seeming like a more appealing princess. A rebellious daughter who clashes with her mother, Merida eventually comes to her mother's aid and proves that she can handle herself just fine without the help of a man.
Aurora certainly has a problem on her hands. She and her kingdom are enduring a never-ending REM cycle, and the only way to break this deep sleep is if she receives a kiss from a prince. Three fairy friends lend a hand (and a little magic) to ensure that Prince Phillip helps out with a lip lock.
11. Snow White and the Seven Dwarves
Snow White is the fairest woman of them all—and her evil stepmother, the Queen, will have none of it. As such, she sends her huntsman to kill the young princess, but he lets her go instead. Snow White discovers seven dwarves and takes up residence with the pint-sized miners. When the Queen learns that Snow White is still alive, she transforms herself into an old lady, finds the princess and gives her a poisoned apple. Seemingly dead, the dwarves mourn the loss of their beloved caretaker…until a prince breaks the spell with a kiss.
Aladdin is a poor street urchin who strikes gold with the discovery of a magic lamp. A genie grants him the wishes to impress Princess Jasmine, but she isn't interested in lavishness and royalty. Instead, it's the person behind the gold and glory who takes a magic carpet ride straight into her heart.
The ultimate princess story tells the tale of a girl mistreated by her stepmother and stepsisters after her father passes away. Unable to attend a ball at the castle, Cinderella devotes her life to chores and tending to her family. But a fairy godmother arrives just in time to "bibbidi-bobbidi-boo" her an outfit and carriage to attend the ball. She leaves the prince entirely smitten when she runs off at the stroke of midnight and glass slipper is the only clue he has to find his mysterious beauty.