After last year's Academy Awards in an LA train station delivered all the glitz and glamour of an evening in, well, a train station, the 2022 version is already looking like a return to the swinging funtimes of Oscars of yore. Covid be damned, Hollywood is ready to party again – albeit with air kisses from an additional two yards away.
And after three years without one, the Oscars will have a host to run the show on March 27. Early suggestions take in everyone from Tom Holland to Pete Davidson to Tiffany Haddish. Here's our two cents worth on a few outstanding candidates to throw into the mix.

Hot favourites
Tom Holland
The hot favourite among the Twitterati, the charming and charismatic Brit would bring something that the Oscars always yearns for: an actual audience. Holland is red-hot after No Way Home laid waste to the box office and would no doubt have younger viewers tuning in on the TV (once they've figured out what that is). Also, having Spider-Man the person hosting would also save the Academy from having to give Spider-Man the movie an award. If he comes on stage to Rihanna, the internet will physically break.
Tina Fey and Amy Poehler
Yes, they're on record, repeatedly, saying they don't want to host the Oscars, but they slayed at the Golden Globes so maybe someone should throw money at them until they can't resist anymore. They would slay again.
Steve Martin and Martin Short
An old-school vaudeville double act to bring showmanship, pisstakey interplay, killer zingers and a lot of good vibes. They're more likely to roast each other than the attendant A-listers but would never tip into the kind of self-congratulatory gushiness that can Oscars night a bit much. Plus if anyone's speech went on a bit, Steve Martin could play them off with his banjo.
Billy Eichner
We've seen Funny or Die's Billy on the Street, so why not Billy on the Stage? Firstly, how good would it be to have an openly gay host again? Especially after the Kevin Hart controversy. Also, Hollywood big hitters trust the genius actor-comedian to literally drag them around Manhattan, foisting them on unsuspecting members of the public while yelling things like 'Do you think Leonardo DiCaprio can be alone with his thoughts?' and 'LOOK! It's Emma Stone!!' at passers-by. Seriously, that is his intro monologue sorted right there.
Long shots
Dwayne Johnson
He's charming, self-deprecating and the only host in history big enough to deadlift all the nominees at once. As Hollywood's reigning box-office champ, Dwayne Johnson is an obvious choice to attract a mass audience. But is the ceremony just a bit long for the gym-frequenting tequila baron and superstar actor? Dude's busy.
Aubrey Plaza
Prepare for the tartist opening speech in Oscar history as deadpan goddess and Parks and Recreation star Aubrey Plaza takes the con. She's not just funny and cool, she has 'awards host' on her résumé already – and can do it in style, as her Judy Garland-homaging Independent Spirit Awards intro proves. And who wouldn't want to see Chris Pratt popping by to reunite Parks and Recs' Janet Snakehole and Burt Macklin and go undercover in the audience.

Adele
Everyone loves the Brit songstress – an Oscar winner already for 'Skyfall' – and she's a superstar the world over. She can sing (obvs), she commands a massive fanbase, she can tell a salty joke... what's not to like about giving north London's finest the mic and sending her out to wow the glittering audience with cheeky Cockney asides?
Bill Hader as Vinny Vedecci
We're not expecting this to happen but in the year of House of Gucci, it'd be molto bene to have Bill Hader's SNL Italian chat show host as Oscar night's MC. He's an old hand at exchanging patter with big names like Robert De Niro – 'Everyone has a Robert De Niro impression. Do yours.' – and possibly the only man alive who can explain Jared Leto's Italian accent.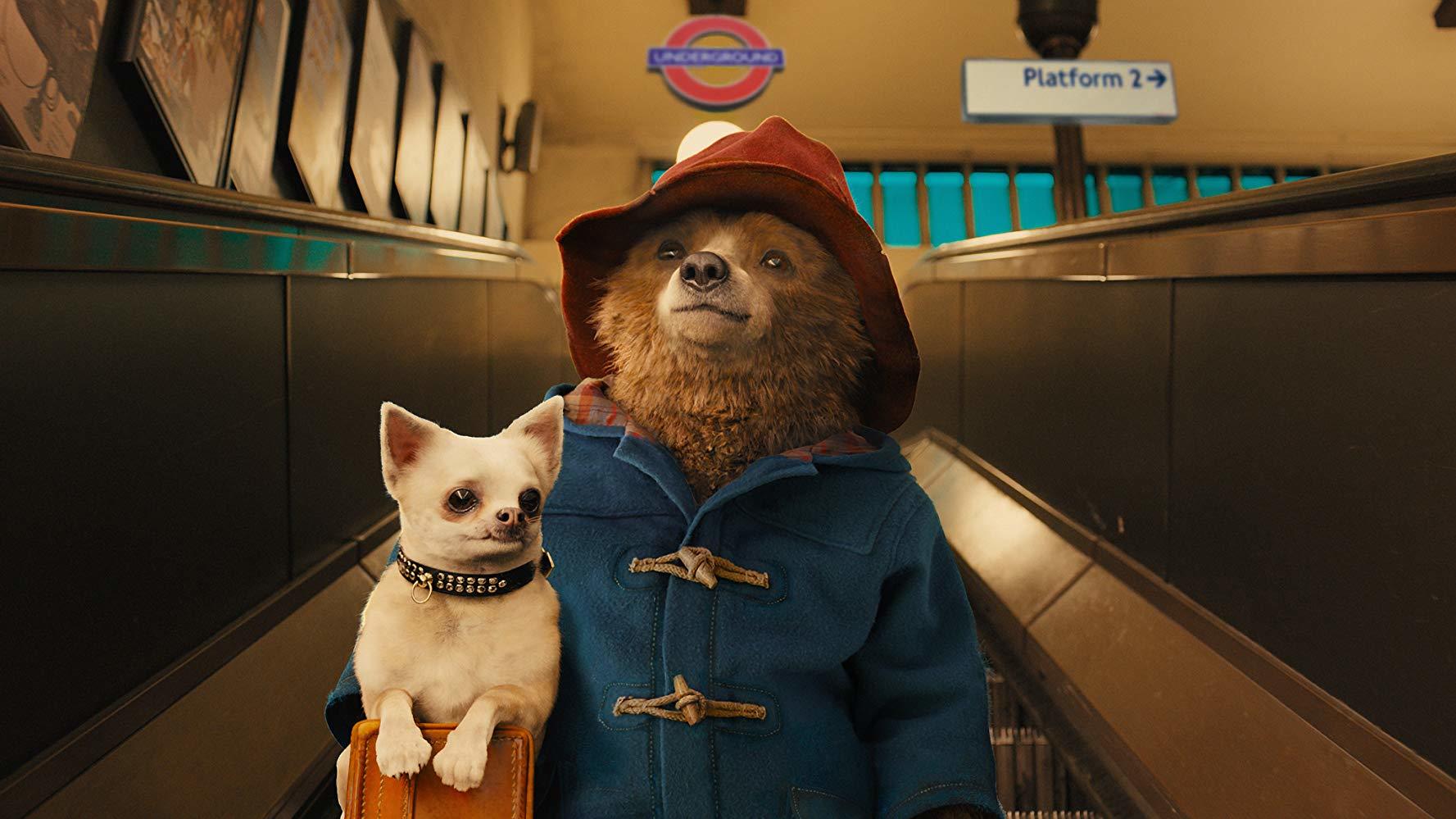 Paddington
Forget the implausibility of VFX'ng an animated bear onto the stage of a live awards ceremony – they managed to animate James Franco, after all – and focus on the joy of seeing everyone's favourite Peruvian ursus intro'ing Hollywood's night of nights. What joy. And while we're at it, why not get Pooh, Ted and that beast from The Revenant up there too for a curtain-raising rendition of the 'Bare Necessities'? Hard stares for anyone who says no.
Daniel Day-Lewis in character as 'Oscars Host'
Can he be tempted out of retirement for one final Hollywood hurrah? The only man ever to win three Best Actor Oscars, Day-Lewis would command the respect of every wannabe in the room and is highly unlikely to get lost backstage. But maybe we don't need to ask him. Whoever is chosen might well be Day-Lewis in disguise: how would we know?
Which movies are likely to score big at Oscars? Here are the 20 best films of the last 12 months.