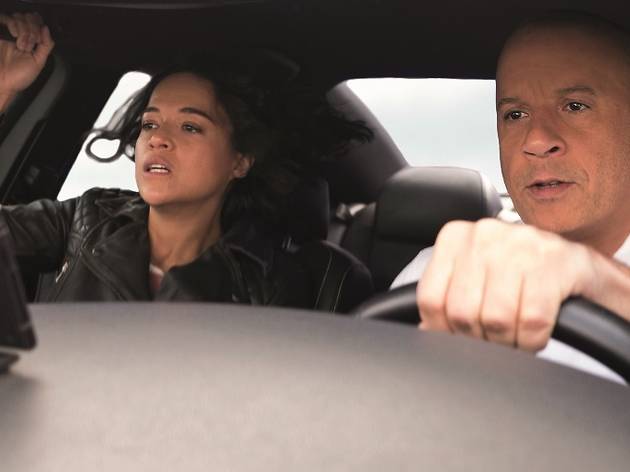 2021 movie preview: the best films coming out this summer
What to stick on your must-see list for the next few months
You can tell nature is healing because Peter Rabbit is nibbling it again on a big screen near you right now. Peter Rabbit 2 has already racked up some impressive numbers in newly reopened cinemas in the US and UK, which bodes well for the summer's array of new (or deferred) theatrical releases.

On the slate? A tantalising mix of supercharged blockbusters (Fast & Furious 9, Black Widow), more intimate fare (Another Round, Supernova) and potential cult smashes (Censor, The Green Knight). For moviegoers, this summer should feel like a journey back to normality – only with Dominic Toretto at the wheel and Questlove blasting out the tunes. Strap in...

(Release dates are for the UK and US)
Movies to watch in 2021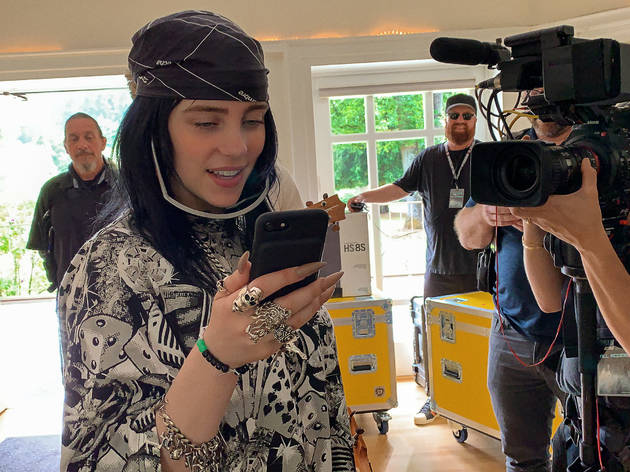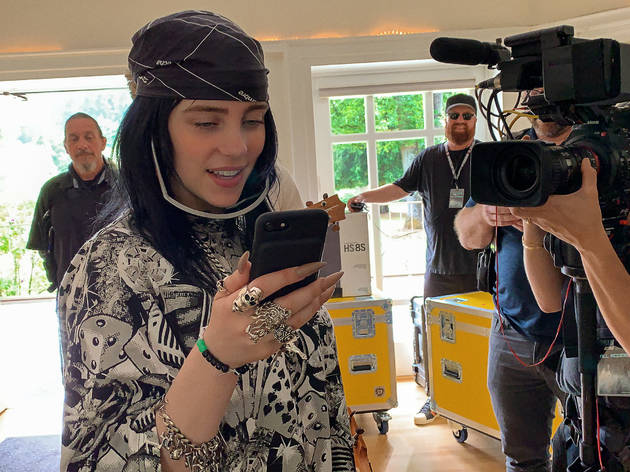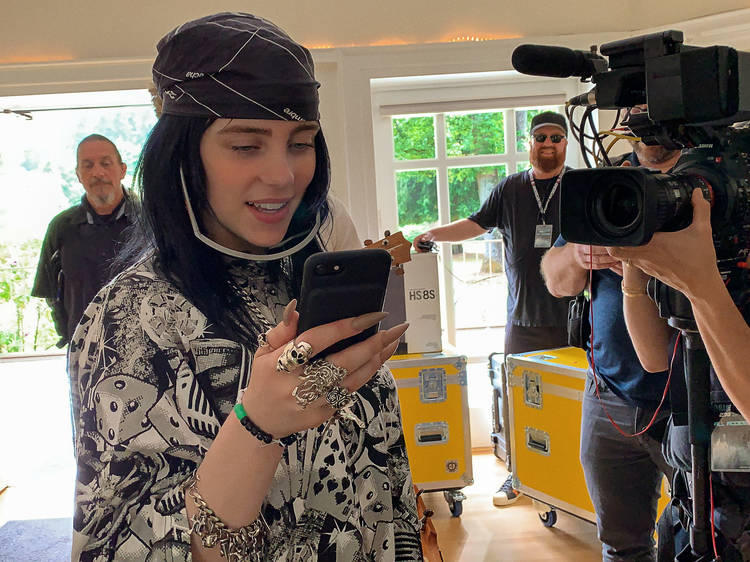 Photograph: Apple TV+
1. Billie Eilish: The World's a Little Blurry
Not many people get the fly-on-the-wall documentary treatment aged 17, but then with five Grammys, two MTV Video Music Awards, 40 million single sales and a James Bond theme behind her, Billie Eilish is not many people. The September Issue director RJ Cutler follows her on tour, in the studio with her brother and writer-producer, Finneas O'Connell, and at home, in an intimate portrait of a musical prodigy that will have a bajillion fans scrambling for their remotes in February.
What we're most excited about… The Spotify-playlist's worth of Eilish bangers.

Out May 28 (on Apple TV+).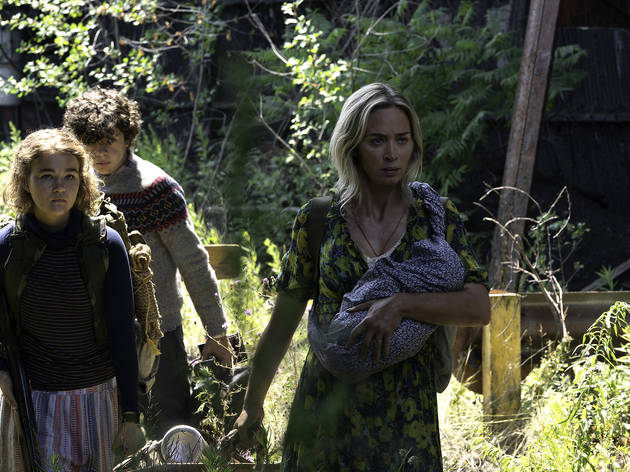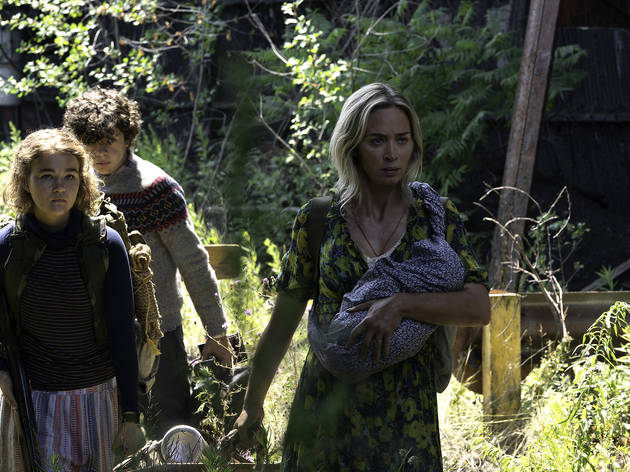 Photograph: Jonny Cournoyer
2. A Quiet Place: Part II 
A monster movie directed by the cheeky one from The American Office didn't exactly scream quality, but thanks to a neat, original premise – blind beasties with killer hearing – 2018's A Quiet Place worked surprisingly well. A sequel was inevitable, sending the beleaguered Abbott family into the wilds of apocalyptic America. And with the entire original cast and crew returning – except for the ones that got eaten – this could be pretty good.
What we're most excited about… Emily Blunt, back in monster-slaying action.

Out May 28 (US), Jun 4 (UK).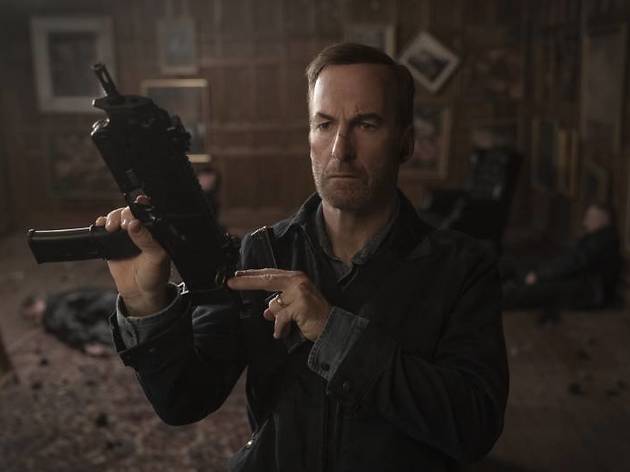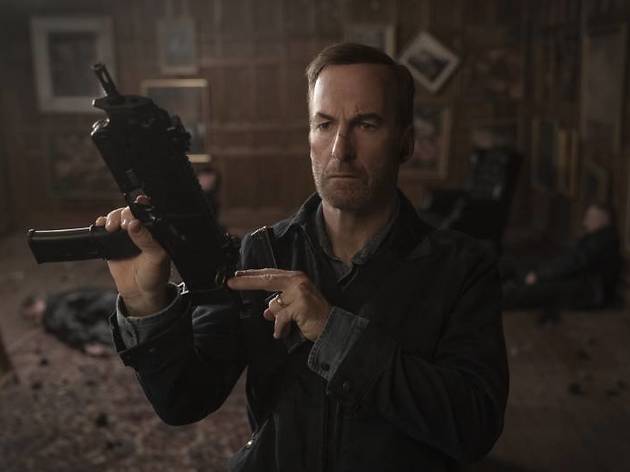 Photograph: Universal
There's a long lineage of middle-aged blokes becoming violent that runs from Straw Dogs and Death Wish to Falling Down and Taken. Bob Odenkirk gets his turn to go full Liam Neeson in an action-thriller that sees him transformed from nebbish family man Hutch Mansell to gun-toting instrument of vengeance when his home is invaded by some soon-to-be-dead perps. Hardcore Henry's Ilya Naishuller directs: expect geysers of blood rather than searing insights into masculinity run amok.
What we're most excited about… Saul Goodman turning into Saul Verybadman.
Out Jun 9 (UK). On PVOD in the US now.
Anthony Hopkins' Oscar-winning performance as an eighty-something retiree with dementia is one of the very best of his career – which is obvious saying something of this four-decade legend of the craft. Florian Zeller translates his own play from stage to screen and brings cinematic verve and imagination to a tough yet tender domestic story.
What we're most excited about… Hopkins' Oscar-winning performance.
Out Jun 11 (UK). On PVOD in the US now.
A time capsule back to the video nasty age of London life (think: Maggie, moral outrage, ciggie breaks at your desk), this '80s-set horror is a serious calling card for debut director Prano Bailey-Bond. It follows a film censor (Niamh Algar) as she loses her grip on reality.
What we're most excited about... A bloody burst of VHS-era nostalgia.

Out Jun 11 (US) and Aug 20 (UK).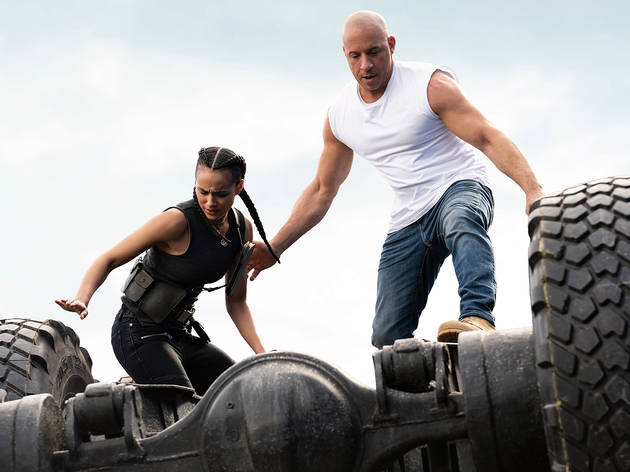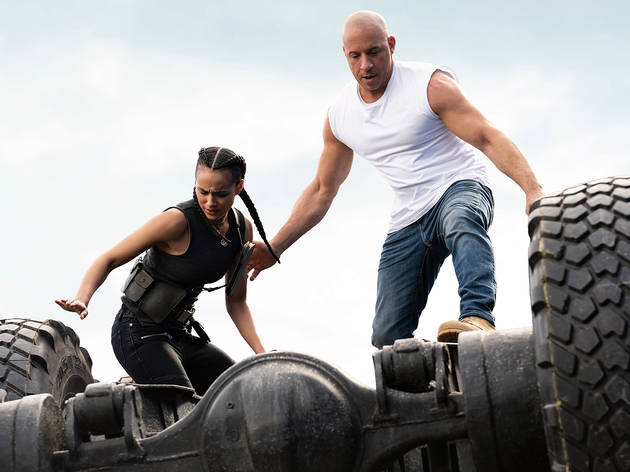 Photograph: Giles Keyte/Universal Pictures
Ditching Dwayne Johnson and Jason Statham – partly because they got their own movie, Hobbs & Shaw, and partly because, if you believe the rumours, not everyone gets along too well with Vin Diesel – the petrolhead saga reunites the original team of Highway Code-disdaining heistmongers for more screeching tyres, giant explosions and serious chats about the meaning of family. John Cena joins the beefcake party this time out.
What we're most excited about… Director Justin Lin was responsible for series peak Fast Five, so the action sequences should be top-notch.
Out Jun 25 (US) and Jul 9 (UK).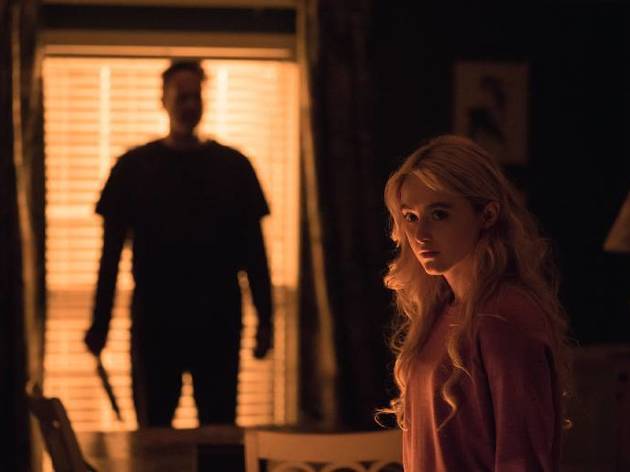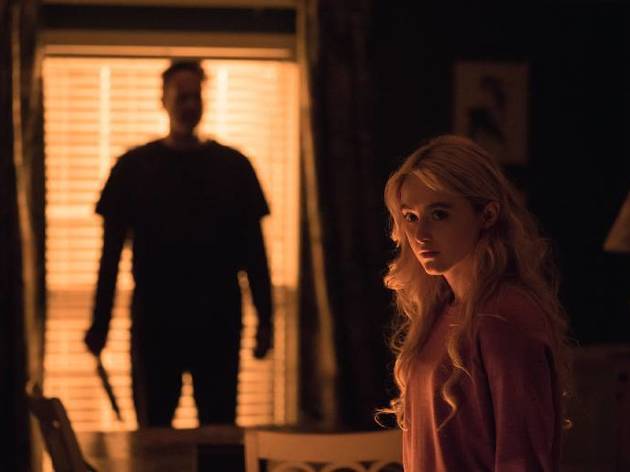 Photograph: Universal
Why didn't someone think of splicing Freaky Friday and Friday the 13th before? On the evidence of this much-delayed, '80s-feeling horror-comedy, they probably should have. Vince Vaughn and Kathryn Newton (aka the teenage daughter in Big Little Lies) do the role-reversal thing when a murderous psychopath and a gawky, diffident high-schooler are body-swapped by some kind of supernatural doo-da (not important). Cue much silliness and a host of imaginative offings.
What we're most excited about… Vince Vaughn's dainty running.

Out Jul 2 (UK). On PVOD in the US now.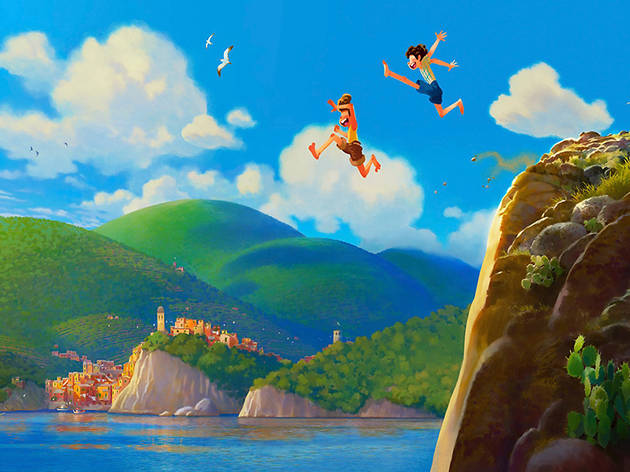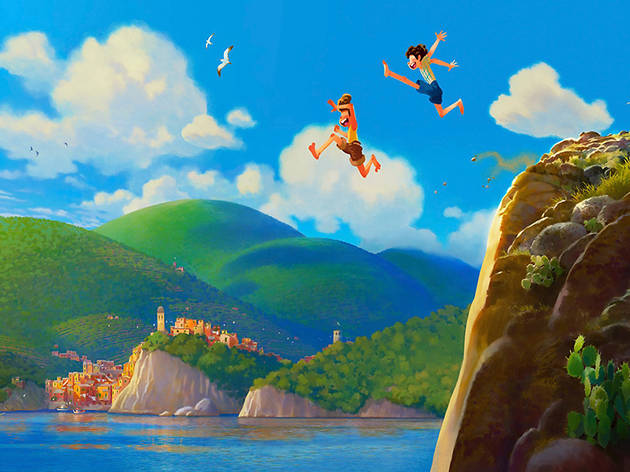 Photograph: Pixar
Storyboard artist-turned-director Enrico Casarosa established his Pixar bona fides with the Oscar-nominated short La Luna. His feature debut takes him back to his childhood home of the Italian riviera for a coming-of-age story involving a boy and his new best friend. The new pal? A sea monster from another realm. Sounds like Call Me By Your Name meets Pacific Rim. We're sold.
What we're most excited about… Pixar heading to Europe for the first time since Brave.
Out Jun 18 (UK). On Disney+ in the US Jun 18.
Edgar Wright's loving docu-tribute to mysterious art-rock survivors Ron and Russell Mael – aka Sparks – played to raves at Sundance Utah and it kicks off July's Sundance London film festival. Its cargo of weirdness and wonderment will land in your local cinema in late July. Prepare yourself.

What we're most excited about... Cameos from superfans like Mike Myers and Duran Duran.

Out Jun 18 (US) and Jul 30 (UK).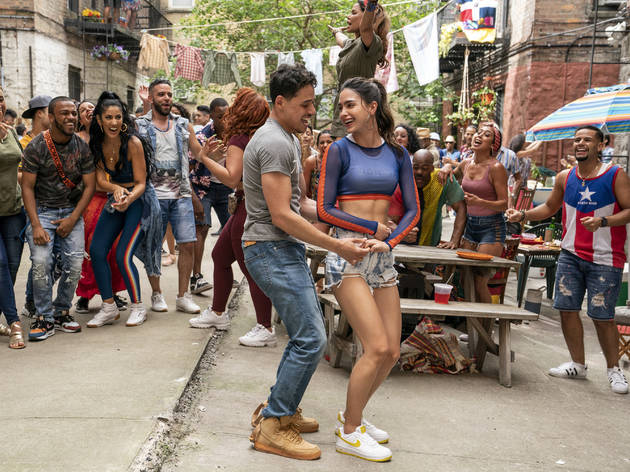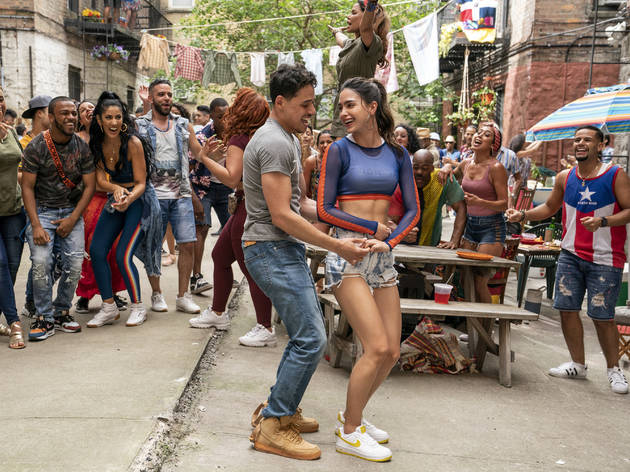 Photograph: Warner Bros.
Before you've had your morning shower, Lin-Manuel Miranda has probably written five new catchy songs and come up with a killer idea for a musical. At least, that's what you'd think looking at this relentlessly creative EGOT-winner's CV. His name is on three movies this year, including this celebration of Latinx culture in New York's Washington Heights that adapts his own stage musical. Crazy Rich Asians' John M Chu directs and Quiara Alegría Hudes, who wrote the companion novel to the Broadway musical, penned the screenplay.
What we're most excited about… Big dance numbers to a rap-meets-salsa beat.

Out Jun 11 (US), Jun 18 (UK).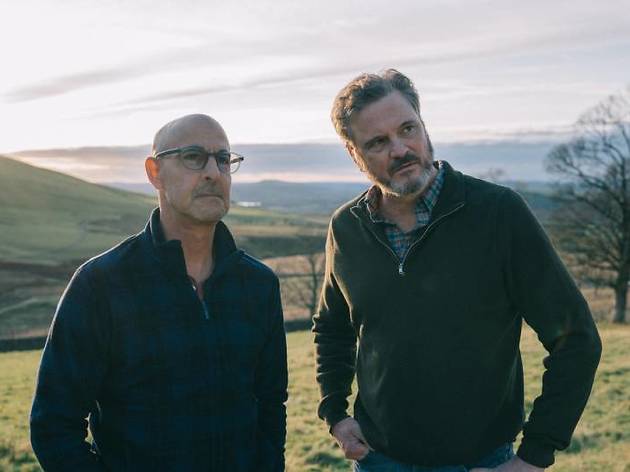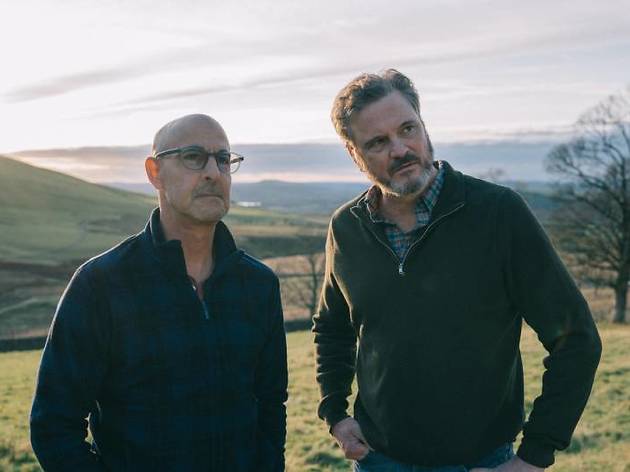 Photograph: StudioCanal
A blocked writer (Stanley Tucci) and a novelist (Colin Firth) take a campervan to England's Lake District. The former is suffering from early onset dementia; the latter is submerging his own worry and heartache beneath a blizzard of well-meaning gestures, plans and concern for his partner. Writer-director Harry Mcqueen's love story promises two actors at the top of their game exploring life's deepest joys and sorrows against glorious rural backdrops.
What we're most excited about… Stanley Tucci and Colin Firth sharing uninterrupted screentime.
Out Jun 25 (UK). On PVOD in the US now.
The untold story of the 1969 Harlem Cultural festival – a huge musical gathering that ended up overshadowed by Woodstock – finally goes viral more than 50 years on thanks to this very special concert doc from The Roots' Ahmir 'Questlove' Thompson'. With music from Stevie Wonder, BB King, Nina Simone, Gladys Knight and other blues and soul legends, it's what Dolby Atmos was made for. Trust us, this one is special.
What we're most excited about… A music doc to stand alongside 'Buena Vista Social Club' and 'Dont Look Back'.

Out Jul 2 (US) and Jul 16 (UK).
Danish director Thomas Vinterberg's Oscar winner is the opposite of sober-minded: Mads Mikkelsen's teacher and his mates experiment with microdosing booze every day. Will getting a bit pissed take the edge off their midlife ennui or tip them over the cliff?
What we're most excited about... Mads Mikkelsen's gif-worthy dance routine.
Out Jul 2 (UK). On PVOD in the US now.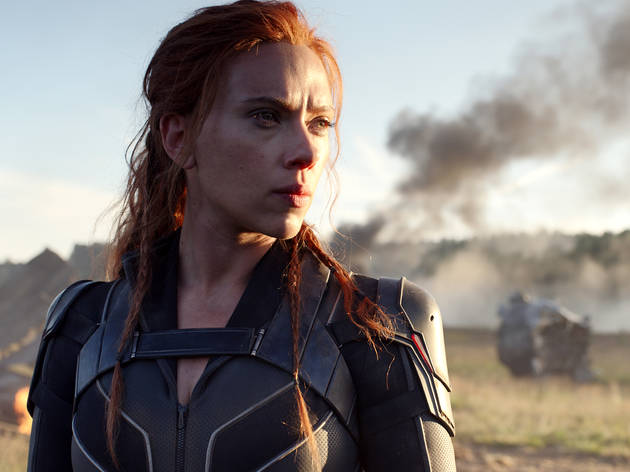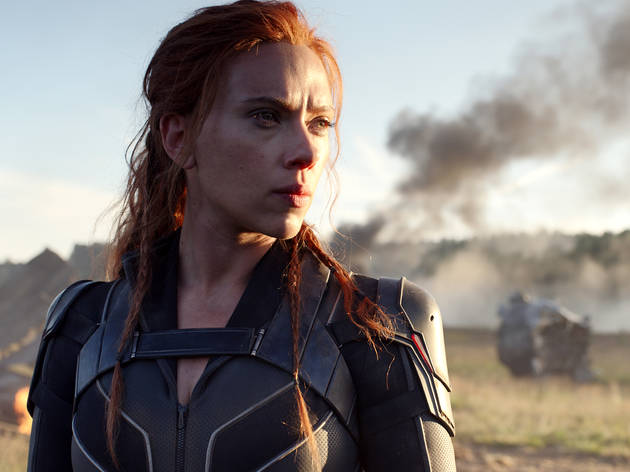 Photograph: Film Frame ©Marvel Studios 2020
Finally, a Marvel movie with a female lead (and what's more, a female director in Cate Shortland). She may have plummeted to her death in Avengers: Endgame, but Scarlett Johansson's ass-kicking assassin has one last story to tell. Set in the period following Captain America: Civil War, the film takes Black Widow, aka Natasha Romanoff, back to Russia to confront the ghosts of her past.
What we're most excited about… Florence Pugh killing it as Black Widow's sister-in-crime.

Out Jul 9 worldwide.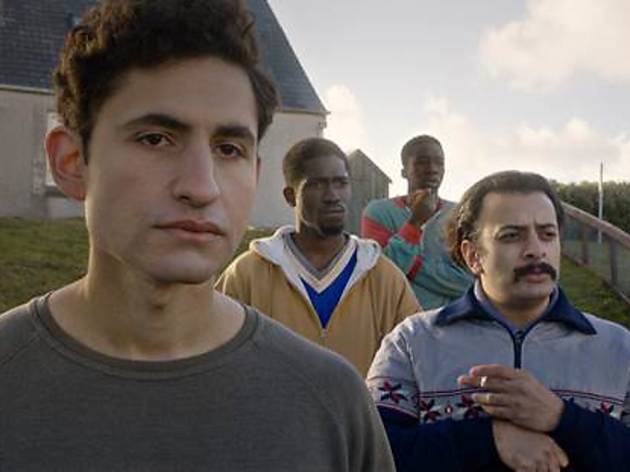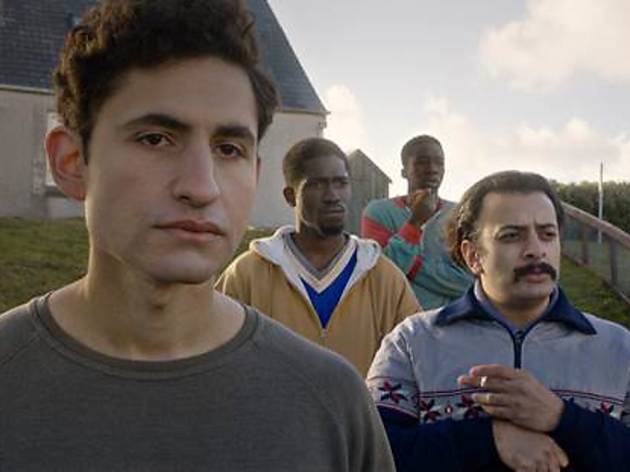 Photograph: Courtesy of MUBI
Syrian refugee Omar (Amir El-Masry) finds himself on a remote Hebridean island in a tale of dislocation and readjustment that received rave reviews at the Toronto film fest. It's the handiwork of Scottish director Ben Sharrock and it promises a blend of Loachian social realism and dry fish-out-water comedy, as Omar and his fellow asylum seekers face down xenophobia, get their heads around local traditions and puzzle over Scottish condiments.

What we're most excited about… A very Scottish take on a global situation.

Out Jul 30 (UK). Out now in the US.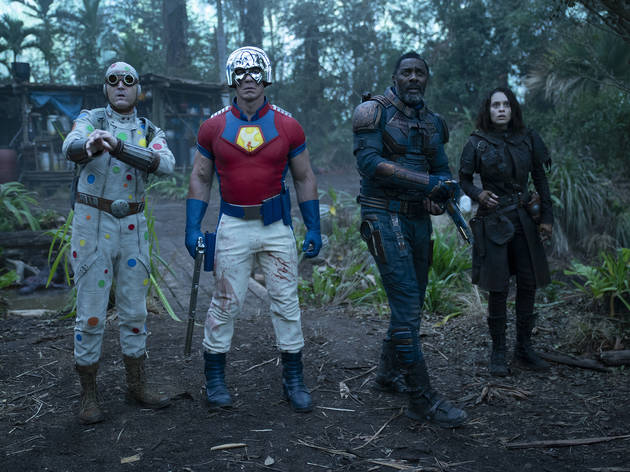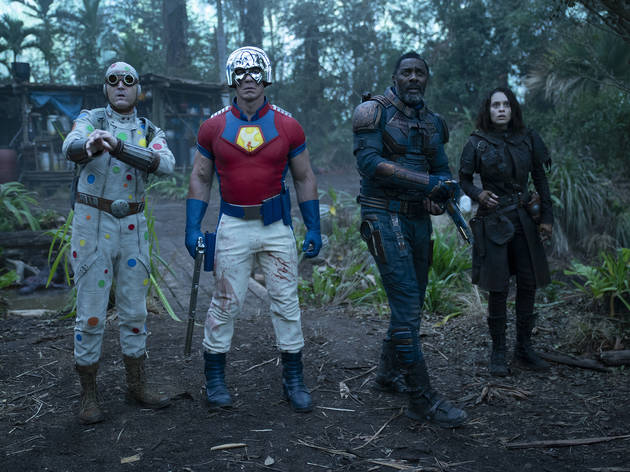 Photograph: Jessica Miglio
A box-office hit, the first Suicide Squad was widely accepted to be Not Very Good. Hopes are high that this Dirty Dozen-style reboot of the DC comic-book characters will clear that admittedly low critical bar with ease. It'll be a redemption arc for writer-director James Gunn. He was exiled from the Guardians of the Galaxy franchise after some old tweets were dredged up, but he should be in his comfort zone in a fast-talking, head-smooshing actioner that boasts Margot Robbie, Idris Elba and Viola Davis.

What we're most excited about… Peter Capaldi playing a supervillain. No, not Malcolm Tucker.

Out Jul 30 (UK) and Aug 6 (US).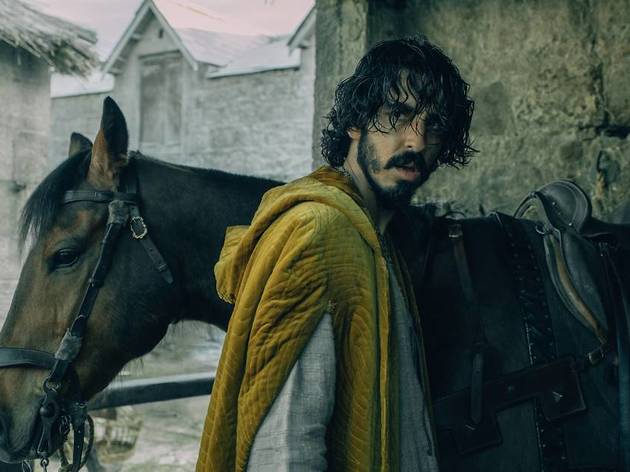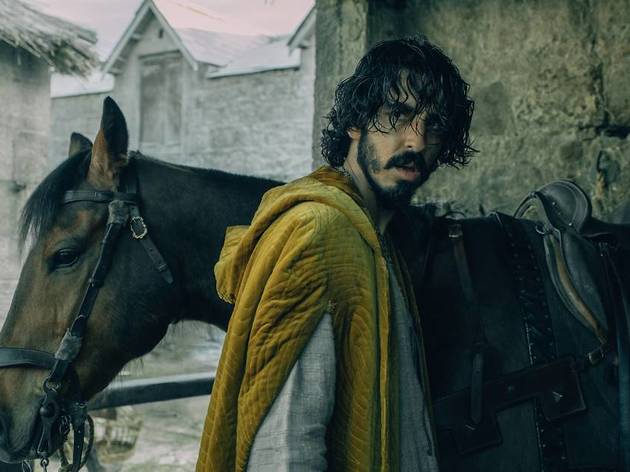 Photograph: Eric Zachanowich
Dev Patel is an Arthurian knight who challenges the wrong demonic green monster to a game of choppy-axes in a trippy fantasy-adventure that features a talking fox. It's produced by A24 ('Midsommar', 'The Lighthouse') so expectations are seriously high.
What we're most excited about... The talking fox, natch.

Out Jul 30 (US) and Aug 6 (UK).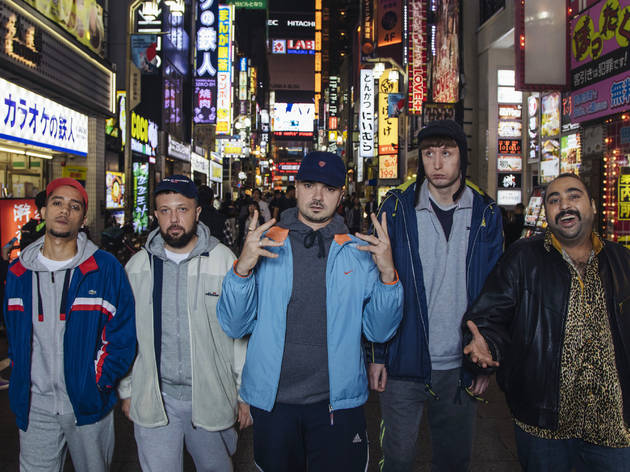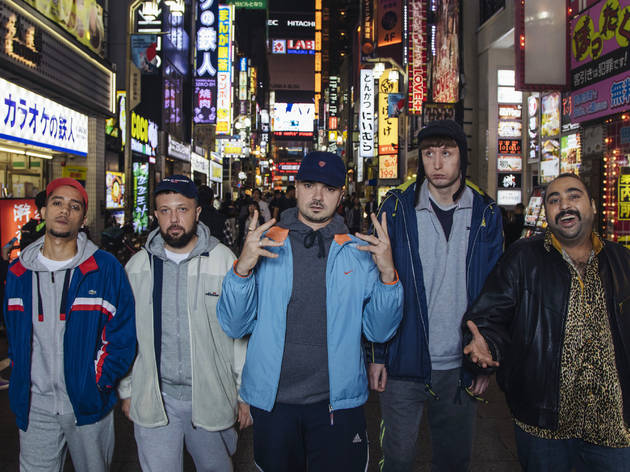 Photograph: Universal Pictures
18. People Just Do Nothing: Big in Japan
Spoof pirate radio station Kurupt FM (and one-time Time Out guest editors) hit the road – and the big screen – in a Brit TV sitcom spinoff that takes the west London garage and grime posse to Toyko for accidental stardom, culture-clash mishaps and attempts to find king-size Rizlas. If you haven't come across them yet, prepare to let MC Grindah, DJ Beats, Steves, Decoy and impresario Chabuddy G into your life in what could be Brentford's answer to Spinal Tap.
What we're most excited about… Watching the Kurupt crew going global.
Out Aug 13 (UK).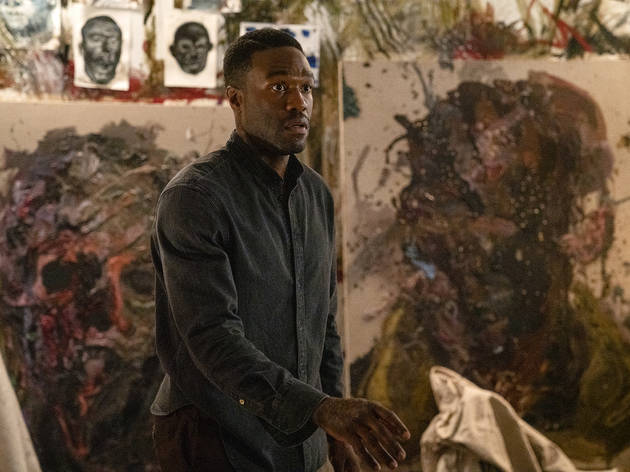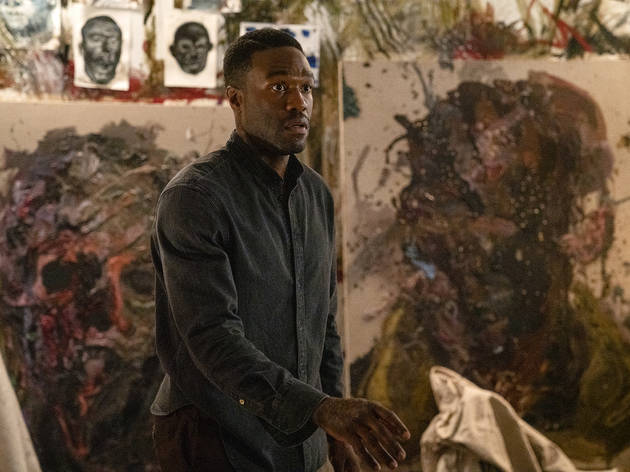 Photograph: Parrish Lewis/Universal Pictures and MGM Pictures
This might look like another low-rent horror remake – this time of Bernard Rose's social-realist 1992 chiller Candyman – but it's actually a sequel. What's more, it's been co-written and produced by Get Out, mastermind Jordan Peele, and directed by Top Boy veteran Nia DaCosta. The results could potentially be quite special.
What we're most excited about… Seeing voodoo bogeyman Tony Todd back in action.

Out Aug 26 (US) and Aug 27 (UK).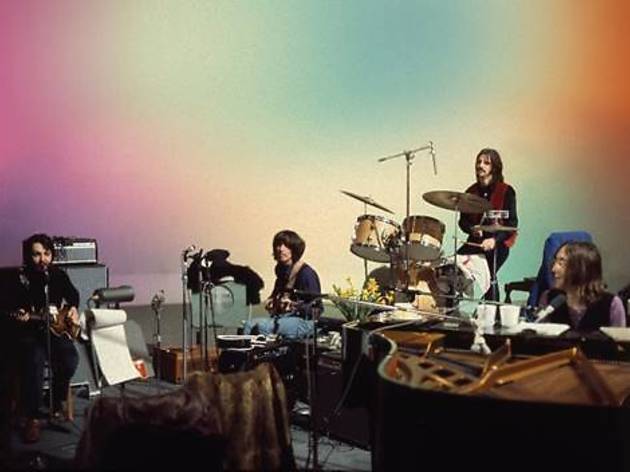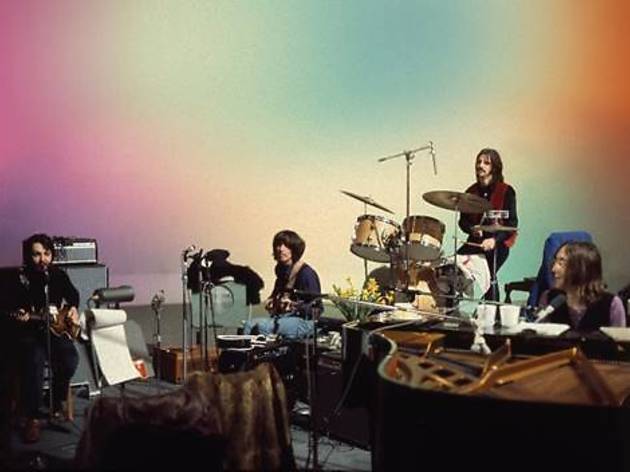 Photograph: Disney
20. The Beatles: Get Back
Peter Jackson returns to documentaries with this account of how mop-topped pop hobbits The Beatles put together 1970's Let It Be. Jackson dips back into footage from Michael Lindsay-Hogg's doc Let It Be and recuts it with unseen studio footage of the band putting the record together. The Kiwi director is promising a corrective to that more downbeat depiction of the band at odds with itself, with a more celebratory spin on the period that's earned the buy-in of the surviving Beatles.
What we're most excited about… Watching the whole of The Beatles' impromptu gig on the roof of London's Savile Row.
Out Aug 27 worldwide.