After months of strict lockdown, some parts of the world are slowly easing restrictions and attempting to get back to life that looks a bit like it did before. That means sunbathing in city parks, meeting pals for coffee in cafés and eating meals somewhere other than your kitchen. But with social distancing guidelines still in full force (and likely to be for many months to come) people are having to be a little, shall we say, creative about how they make it work in a post-iso world.
Now, we're not necessarily suggesting any of these are a good or scientifically sufficient way of solving social distancing issues. But they are interesting to consider and fun to look at. Check out this lot:
Punters are wearing pool noodle hats to keep other people at bay at a café in Germany.
This café in #Germany reopened with pool noodle hats for guests - to keep up social distancing. #COVID19 pic.twitter.com/t5zXuvhtUk

— Alex Wain (@alexwain) May 15, 2020
Socially-distanced dining is go in Amsterdam. As long as you're willing to eat inside individual greenhouses.
Just a little screen between you and your dining pal will do in Bangkok, Thailand. Look at these tables set up for street food:
Customers wait on orders of street #food from behind plastic sheets...
-
Small #restaurants are one of the few #businesses that have been allowed to #open during an easing of restrictions in #Thailand's capital #Bangkok imposed weeks ago to combat the spread of the #coronavirus ! pic.twitter.com/Nt0BqUKuZI

— Tamer Yazar (@tameryazar) May 19, 2020
Forget bumper cars. Bumper tables are on the menu at this restaurant in the US.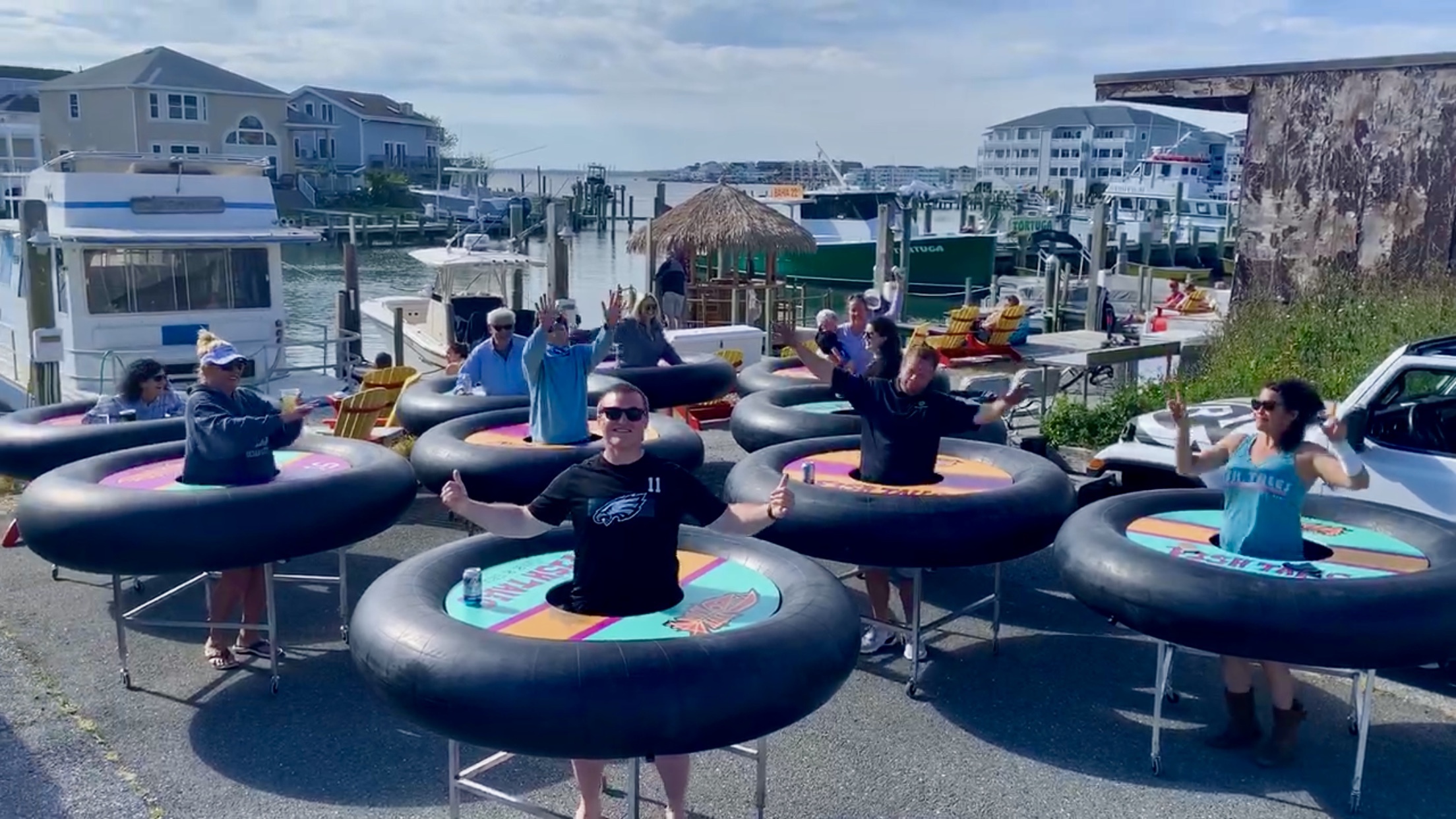 This park in Brooklyn, New York, has introduced ingenious sunbathing circles to keep park-goers apart.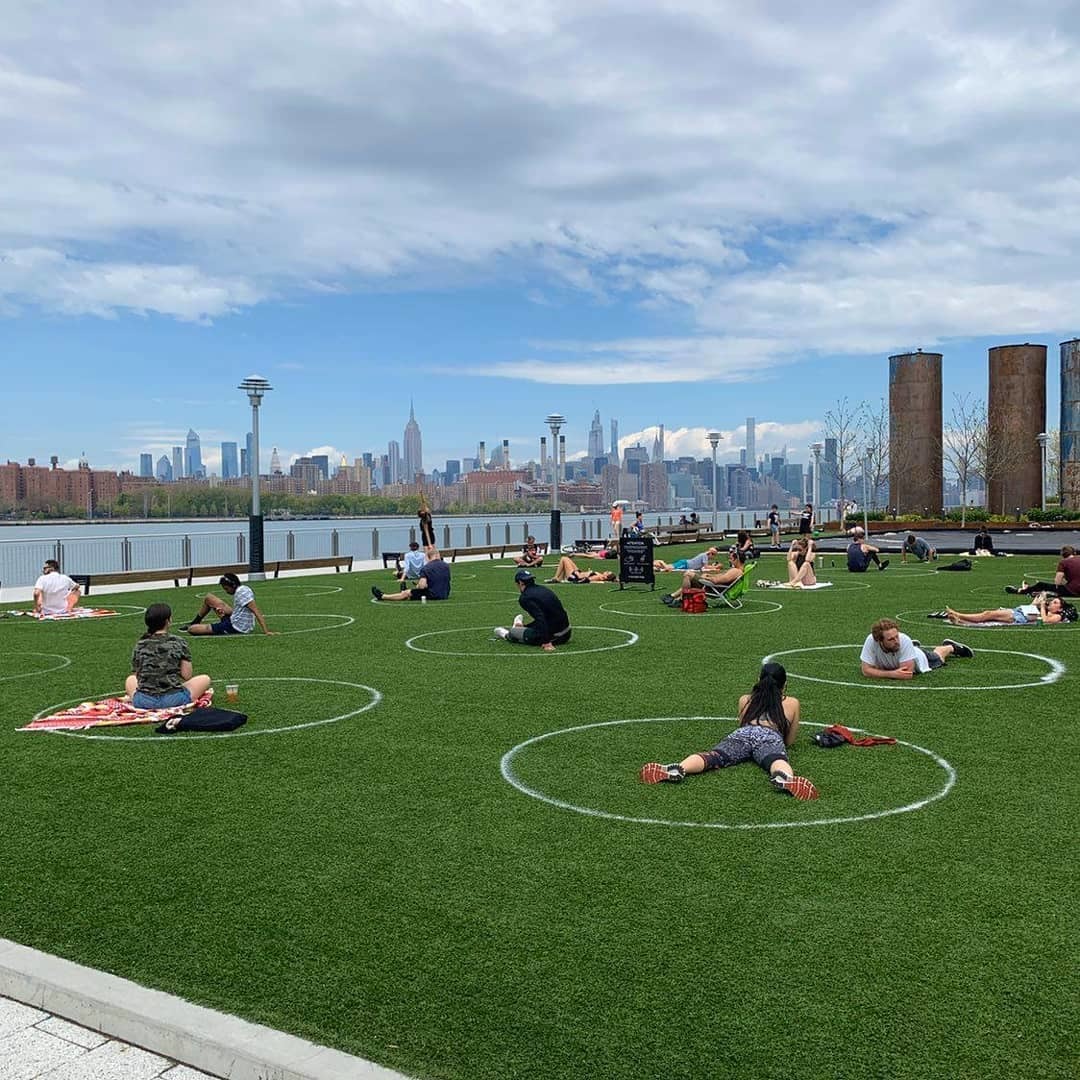 Circles have been swapped out for tanning squares on this Spanish beach.
Far from the sand, these gym-goers in Hong Kong are hot and sweaty for a different reason. Thankfully the sweat is staying behind these glass screens:
✅El futuro del gym. Así abrieron los gimnasios en Hong Kong 🙌 pic.twitter.com/EjwbwYyJDk

— Carla Heredia (@HerediaCarla) May 12, 2020
Seen any other clever social distancing measures? Let us know by posting to Instagram and tagging @TimeOutEverywhere.
Ready to get outside? Here's are 43 things our Time Out editors all over the world are going to do as soon as life gets back to normal.