Crafting a proper action-comedy is tougher than it looks. Sure, action movies often have great comic beats, from the glib quips of Die Hard to the non-stop banter of Bad Boys. But a true action-comedy needs to bring the laughs without canceling the thrills, and vice versa.
Often, these hybrids lean into the old buddy dynamic, putting two mismatched foils on screen to crack wise as bodies go boom. It's a tough cocktail to pull off. When improperly mixed, the comedy can diffuse the tension. Conversely, too much action intensity can make the jokes feel flippant. And if the stars don't vibe, they create a charisma vacuum.
This week, Ryan Reynolds, Samuel L. Jackson and Salma Hayek hit cinemas with The Hitman's Wife's Bodyguard, a sequel to 2017's The Hitman's Bodyguard. The original was a bloody sleeper hit that pulled liberally from the '90s buddy-cop playbook. The sequel is being torn apart by critics unimpressed with its clumsy tone and sleepwalking leads.
For a little counter-programming, we've assembled a shortlist of action comedies that rely on buddy dynamics that actually work, deftly doling out mayhem and gags while relying on megawatt charisma between movie stars.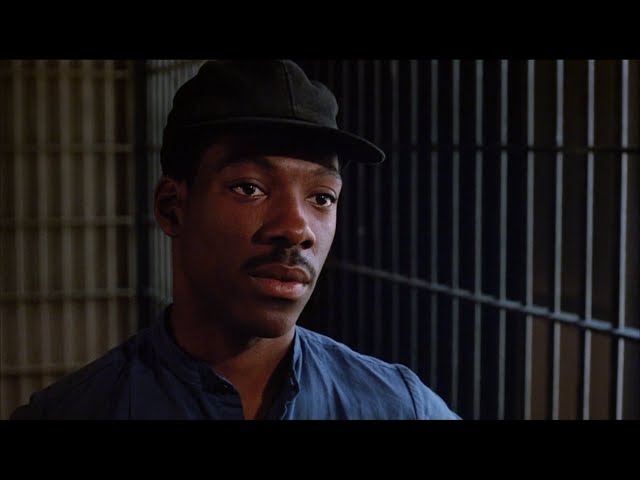 48 Hrs. (1982)
With 48 Hours, influential director Walter Hill (The Warriors, The Driver) didn't just perfect the banter-based buddy-cop movies that would dominate the '80s. He also introduced the world to Eddie Murphy: Movie Star. After a run on SNL, Murphy made his silver screen debut as a smart-ass ex con forced to team up with Nick Nolte's gruff cop to stop a killer. Though the racial bickering hasn't aged well, the movie's got a hard edge, with the action taking the front seat and Murphy's comedic asides providing as much rat-a-tat excitement as the shootouts. Murphy would return to the buddy cop well often, most iconically two years later in Beverly Hills Cop. But 48 Hrs. remains his high water mark, and one of the genre's.
Midnight Run (1988)
You wouldn't know it from his stilted delivery as Robert Mueller on SNL, but Robert De Niro has some serious comic chops when he wants to, and they're on full display in this certified dad-movie hall-of-famer. De Niro plays a bounty hunter tasked with transporting a high-strung crooked accountant (the late, great Charles Grodin) from NYC to LA while evading the FBI and the mob. What unfolds is a chaotic road movie, a white-knuckle chase flick and a quippy buddy flick all rolled into one. The quips come as fast as the chases in a film that seldom pauses to catch its breath, with each re-watch revealing another gem of a put-down between the two actors.
The Long Kiss Goodnight (1996)
This list could include half a dozen Shane Black-penned films: The screenwriter basically perfected the '80s and '90s buddy-action formula with films like Lethal Weapon and The Last Boyscout. But this overlooked blend of fast-talk and ultra violence from schlock maestro Renny Harlin— featuring Geena Davis as a pre-Bourne amnesiac assassin and Samuel L. Jackson as a crabby PI— shines for showing how much fun Jackson can have in these sorts of movies when the material works (see also, Die Hard with a Vengeance). It's a nasty, overstuffed ride, but it does everything The Hitman's Bodyguard was attempting… minus the effort and plus a lot more pyrotechnics.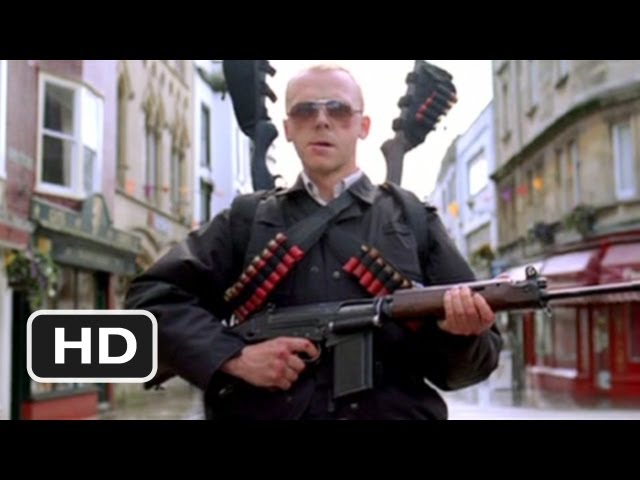 Hot Fuzz (2007)
Were it made in the US, Hot Fuzz would have likely been a cop-focused Hot Shots!. In the hands of Brit wunderkind Edgar Wright — hot off the heels of Shaun of the Dead, no less — it's a loving homage to the prototypical action-buddy flicks of the '90s that goes full Michael Bay on an idyllic English village. Simon Pegg plays straigh man to Nick Frost's bumbling cop as the two partners take down a Wicker Man-adjacent conspiracy (complete with the actual star of The Wicker Man) while bonding over Point Break and Cornetto ice cream. When the third-act action sequence comes calling, Wright goes all in, crafting a wholly enthralling extended shootout that delivers where most films of the genre would be content to clown.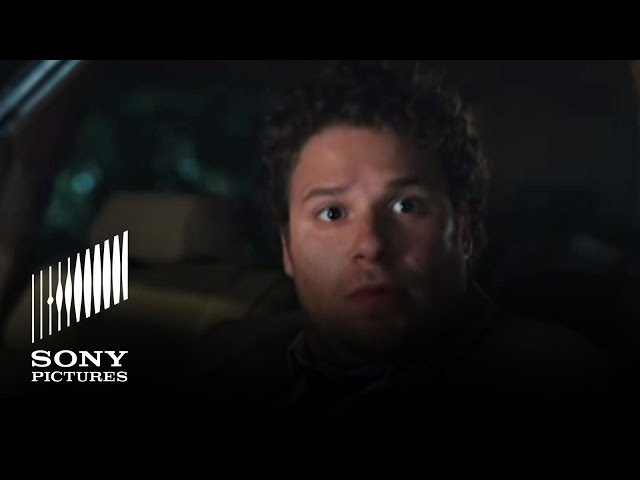 Pineapple Express (2008)
The premise of this stoner classic from unlikely genre innovator David Gordon Green is surprisingly simple: What if a stereotypical '90s action flick in which every character is high out of their gourd. The laughs are big enough that the central concept — these characters live in a reality seemingly forged from Shane Black's mind —is often lost. It doesn't really matter, though. The jokes are great, and the set pieces — highlighted by a wild three-way fight between Seth Rogen, Danny McBride and James Franco and a particularly inventive car chase — are just the right type of over-the-top, complete with wailing guitar solos and a bit of the old ultra violence.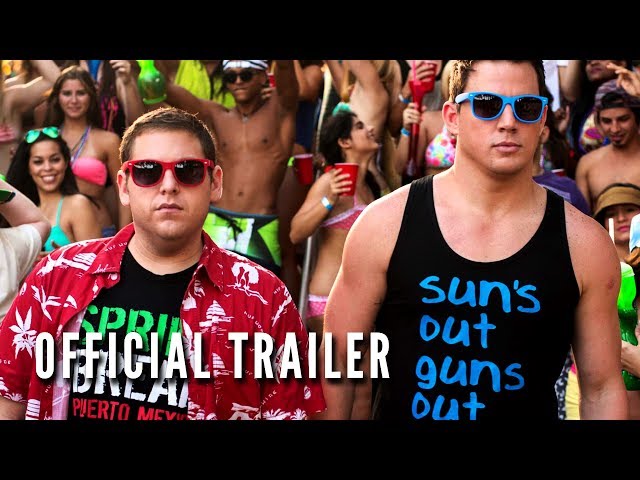 22 Jump Street (2014)
Chris Miller and Phil Lord's follow-up to their unexpectedly effective spoof of a forgotten '80s show amps everything up. The jokes are broader and the action is jacked up as the film takes a meta approach to dissecting garish blockbuster sequels while indulging in each and every cliche they mock. The film opens with parkour and octopui (don't think too hard) atop speeding trucks and ends with a Channing Tatum driving a Lambo amid a barrage of bullets and exploding helicopters. Truth be told, though, the most explosive thing in the film might just be comedian Jillian Bell as a cartel heiress whose primary mission seems to be to out-Jonah-Hill Jonah Hill.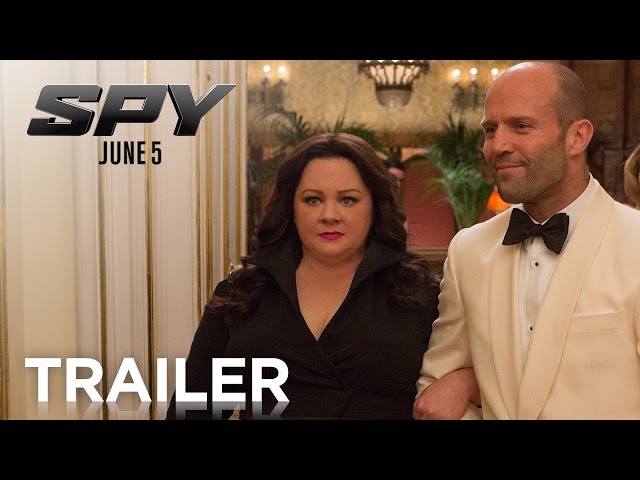 Spy (2015)
The Heat is a purer buddy-cop homage, but Melissa McCarthy's best headlining gig functions as a buddy comedy too… only the buddy keeps changing. Throughout Spy, McCarthy's globe-trotting deep-cover agent gets to bounce off a colorful array of characters, spending extended periods of time with Jude Law's ultra-suave Bond surrogate, Rose Byrne's petty Bulgarian heiress, Peter Serafinowicz's horned-up Italian agent, Miranda Hart's "asthmatic Big Bird" desk jockey and a scenery-devouring Jason Statham. That director Paul Feig can keep the film humming along coherently is a miracle. That he manages to intersperse a handful of inventive and effective action scenes into what's basically an improv-heavy hangout movie makes it one of the most underrated comedies of the modern era.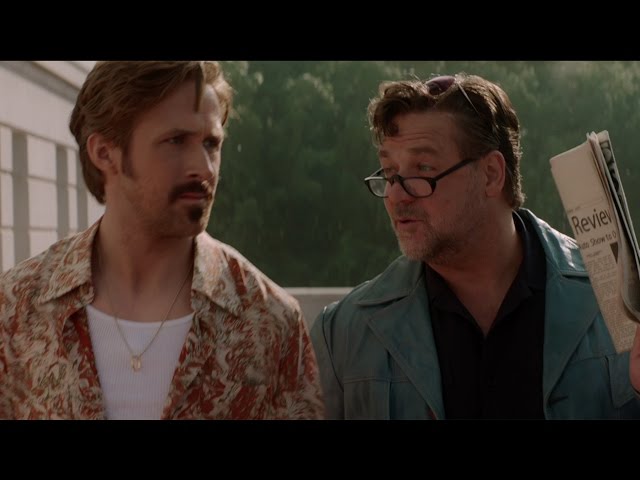 The Nice Guys (2016)
Kiss Kiss Bang Bang is the better of Shane Black's hard-boiled detective throwbacks, but this sleazy piece of '70s pulp manages a better balance between chuckles and actual action. The rapid-fire quipping between Ryan Gosling's slurring PI and Russell Crowe's hardened thug provide a ton of The Nice Guys' fireworks, but set pieces — including a chase down a twisty Hollywood road and a finale that sees Gosling essentially Buster Keatoning through a hail of bullets like some sort of drunken Looney Tunes castoff — show that Black's gift for patter is backed up by a keen eye for Rube Goldberg-style physical comedy.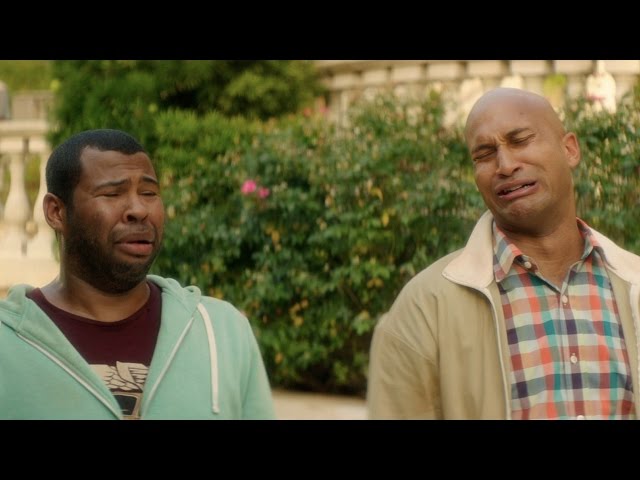 Keanu (2016)
The concept of sketch legends Keegan Michael Key and Jordan Peele's action comedy — two nerdy friends are thrown into a chaotic world of violence while searching for a lost kitten named after the Matrix star — is better than the execution, but Keanu is still miles ahead of many of the '90s action flicks it's sending up. Peele and Key are naturals as tough-acting dweebs, Method Man clearly relishes in playing up his image and a pre-breakout Tiffany Haddish gives us a glimpse of her future in scene-stealing. It's a film whos parts are better than the whole, but many of those parts — especially a Zombieland-caliber mid-movie cameo — make it worth the ride.
Check out Time Out's list of the 100 best comedies of all time
And pair them with the 101 best action films ever made