The 100 best comedy movies: the funniest films of all time
Giggle along with our list of the best funny movies like 'Borat' and 'Mean Girls', as chosen by Time Out writers and top comedians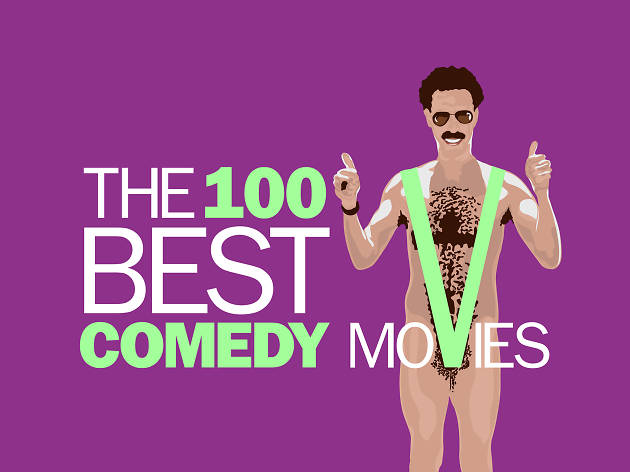 Comedy movies can do more than just make you laugh. Sure, they need to be funny – that's a given – but they encompass so much more than just humour. Romcoms like 'When Harry Met Sally' can make you long for a great love, they can expose the supernatural like 'Ghostbusters', while teen movies like 'Mean Girls' can take you back to adolescence (albeit with fewer Burn Books and more pimples) and films like 'Borat' can make you laugh while also showcasing disturbing truths about society. Comedy movies can even be Christmas-themed (c'mon, 'Elf' is amazing).
It makes compiling a list of the best comedy movies of all time no easy task. To help us, we approached the experts – comedians like Russell Howard and Diane Morgan, actors like John Boyega and Jodie Whittaker, directors and screenwriters such as Richard Curtis (as well as our Time Out writers) – to submit their choices.
From the old to the new, plus mainstream and experimental, the result is a definitive list of the greatest comedies ever made.
RECOMMENDED: London and UK cinema listings, film reviews and exclusive interviews
The 100 best comedy movies