The Duke and Duchess of Sussex have been fully embraced by Hollywood since stepping away from their duties with the Royal family.
They've found a home on the beach thanks to Tyler Perry. They've got a Netflix deal and podcast clout. Harry's joined forces with Oprah. Even their wax figures are getting the Tinsel Town treatment, having been moved from the Royals room at London's Madame Tussauds to hobnob with George Clooney, Kanye and Tom Hardy's unsettling beating heart.
But there's an old adage in Hollywood: "You haven't really made it in LA until you're the subject of a trashy Lifetime movie about how you got here."
Well, congrats to Hollywood's newest power couple: Lifetime has released the first images of Harry & Meghan: Escaping the Palace. And only a day late for their anniversary.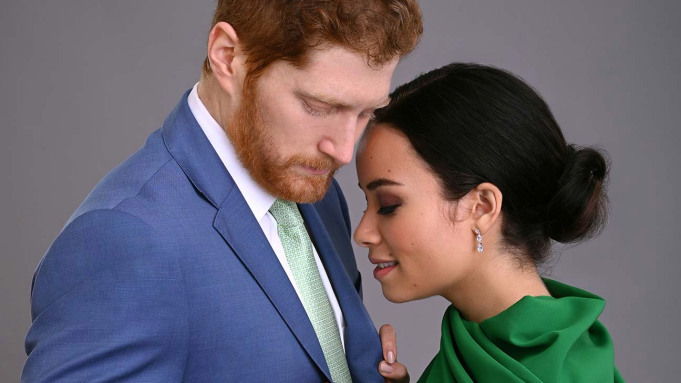 Starring Jordan Dean and Sydney Morton as couple (no casting news on Archie yet), Escaping the Palace details the couple's London exodus and will release this fall. Per the cable network's official description, "The movie will detail Meghan's growing isolation and sadness, their disappointment that 'The Firm' was not defending them against the press's attacks and Harry's fear that history would repeat itself and he would not be able to protect his wife and son from the same forces that may have contributed to his mother's untimely death."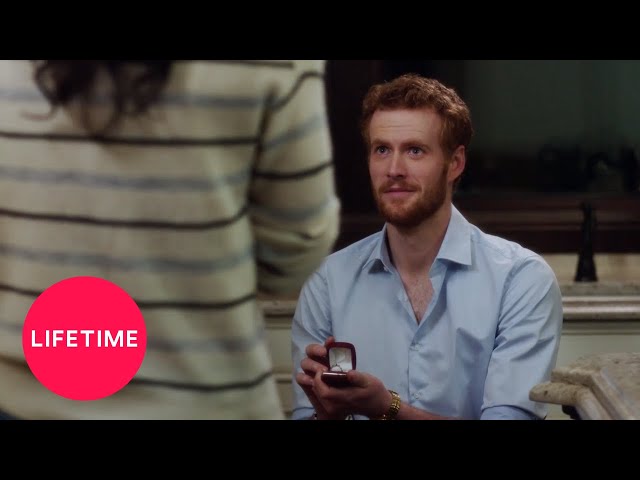 The cinematic opus is actually the third entry in Lifetime's storied Harry & Meghan Cinematic Universe, a trilogy that also includes Harry & Meghan: A Royal Romance (2018) and Harry & Meghan: Becoming Royal (2019). Unlike other revered trilogies like Lord of the Rings and The Godfather, the films feature different casts in each iteration.
Lifetime has a long history of cranking out true-life tales with alarming speed. It has a massive catalogue of biopics to go along with its popular films about murderous spouses, Christmas miracles, tabloid killers, teen pregnancy, kidnapping and adulterous relationships. The literal Hollywood Royalty joins a club of Lifetime subjects that includes Liz Taylor, TLC, Toni Braxton, Marilyn Monroe, Brittany Murphy, Screech and Johnny Cash.
The Sussexes are not, however, the first Royal Family members to be honored in a tastefully rendered Lifetime film. William & Kate: The Movie — not to be confused with Hallmark's William & Catherine: A Royal Romance — debuted on the cable network in 2011.
See who else wax Harry & Meghan are hanging out with at Madame Tussauds

And watch the new trailer for Harry and Oprah's new mental-health doc