An army of Top Boy fans – including superfan-turned-producer Drake – is currently basking in the edgy thrills of a new season of the wildly popular Netflix crime series. And they'll be doing it all over again at some point in the not-too-distance future: Netflix has just confirmed another season. It will shoot this summer and you can check out the teaser trailer below.
The bad news is that this will be the final season. The show has already died and been revived once, when its UK network cancelled the show in 2013, but this looks like its curtain call.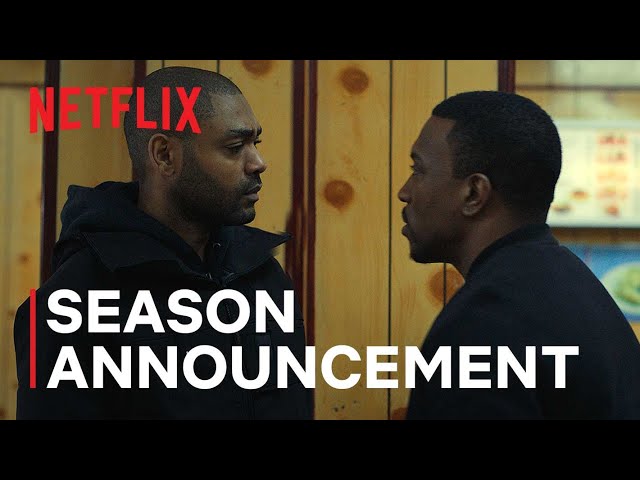 'Every story must have an ending and so season three will be our finale,' Top Boy's stars Ashley Walters and Kane Robinson say in a statement, 'a chance to come full circle and end the journey in the right way.'
'For those that have followed the journey from the start, you will know how much this show means to everyone on our team and we wholeheartedly know how much it means to you,'

The pair promise that their characters, Dushane and Sully, will remain at the heart of the show but 'the new characters have become a key part of the show's legacy, representing each new storyline in a raw, authentic way. We're very excited about what's next.'
If you're yet to discover it, Top Boy is set in and around London's fictional Summerhouse Estate and explores the machinations of drug lords, their bosses, and the humble foot soldiers caught in the web, including kids who lose their innocence to survive. It follows Dushane (Walters) and Sully (Robinson, aka grime superstar Kano) as they build a drug empire in inner-city London.
Then there's Jamie Tovell (Micheal Ward), fresh from prison and now a major challenger for the title of 'top boy' on the estate.

With all those power struggles to be resolved and its key characters' fates still to be determined, the final chapter should be must-see viewing. Here's hoping it nails the landing more adroitly than The Wire managed.
Everything you need to know about the London locations in the new season of Top Boy.