Limonata lover? Chinotto connoisseur? Here's something cool: you'll soon be able to visit actual San Pellegrino's new headquarters in the Italian Alps.
Billed as the 'Factory of the Future', the building is located in San Pellegrino Terme, the commune in Lombardy where the fizzy water and soft drinks brand was founded. The complex was designed by the ever-outlandish Bjarke Ingels Group – the same practice behind this absurd floating city and this colossal spiral-staircase watchtower.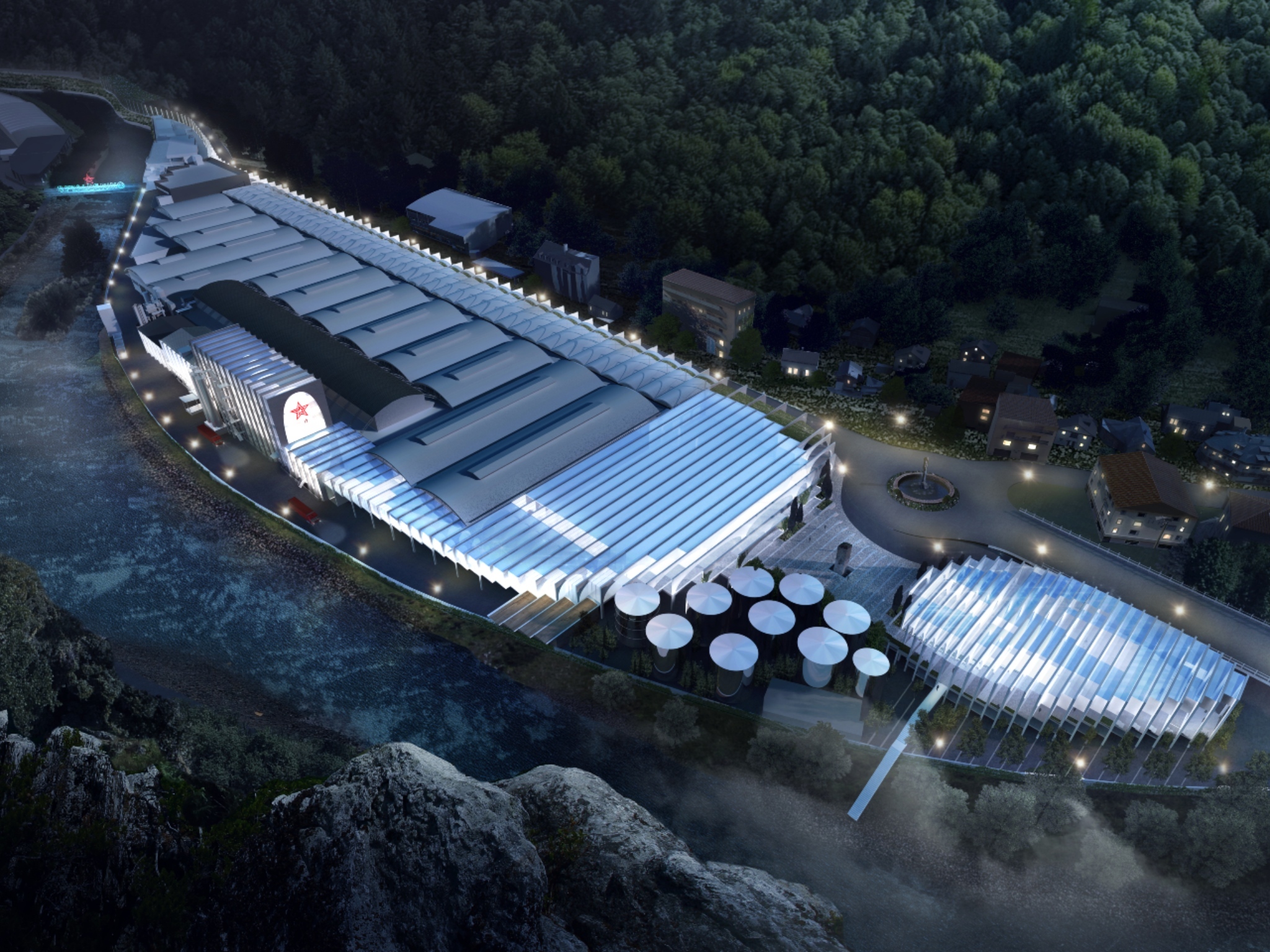 According to BIG, the San Pel building (which runs alongside a river) is like 'an aquatic equivalent of a wine cellar'. The architects have drawn inspiration from classical Italian architecture, notably building a series of monumental archways that frame the surrounding mountains.
And best of all, it's not just a factory – it's also a visitor attraction. Through all-new exhibits, you'll be able to find out everything there is to know about the brand, with the star attraction being a big chunk of rock sediment that'll help you visualise the water's 30-year journey through the Earth.
So, limonata lovers, line up: the factory will open its doors to the public later this year. You can find out more information here.
Now discover 22 other amazing new things to do in the world in 2022.