Thanks to perhaps the greatest Disney villain song of all time, we are fully aware of the many, many accomplishments of Beauty and the Beast beefcake Gaston, the iconically thick-necked spitting-contest champion and decorative-antler aficionado. Now, riding on the success of the Emma Stone-starring villain flick Cruella, Disney has officially granted Gaston his own origin story.
Twelve hip-hips are in order.
The series — announced earlier this year under the title Little Town and now tentatively (and confusingly) titled Beauty and the Beast — will focus on the friendship between Luke Evans' Gaston and enamored sidekick LeFou (Josh Gad). Briana Middleton will join up as LeFou's stepsister.
The eight-episode Disney+ series will take place before Belle and the Beast's story. According to an official statement, it "will follow Gaston and LeFou as they set off with LeFou's step-sister, Tilly, after a surprising revelation from her past comes to light, sending the unlikely trio off on an unexpected journey filled with romance, comedy and adventure. While the mysteries of the past are uncovered and the dangers of the present grow, old friends and new enemies reveal that this familiar kingdom harbors many secrets."
EGOT winner Alan Menken, who penned the iconic "Gaston" song that remains an all-time banger in the Disney pantheon, will pen new music.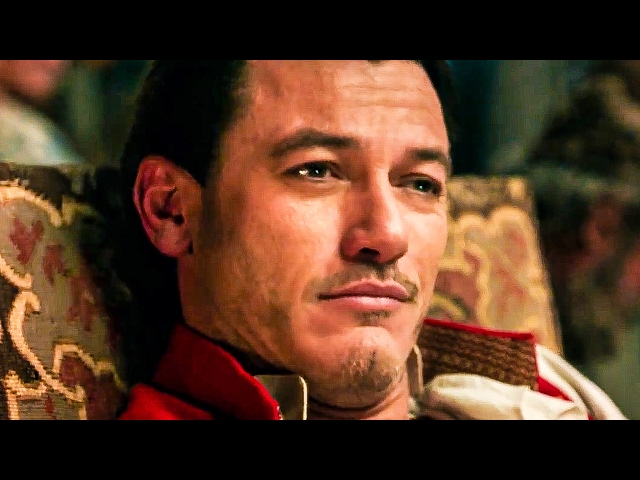 The 2017 live-action remake of the beloved animated adaptation of the classic tale of Stockholm syndrome starred Emma Watson and Dan Stevens. Despite middling reviews, it was a huge hit for the studio, raking in more than $1.2 billion and all but ensuring all of Disney's animated properties would eventually be reimagined in the flesh.
Evans and Gad — both trained singers — were undeniable highlights of the film, and their barroom showstopper perfectly captured the energy of their animated counterparts in ways that strained the rest of the cast.
There's a lot to work with with the Gaston and LeFou series. Disney did make a huge what-to-do with announcing LeFou was the studio's first openly gay character, though that amounted to a little more than amped up flamboyancy on Gad's part and a quick shot of the character dancing with a man in a dress — which was enough to get it banned in one Alabama theater and throughout Kuwait and get slapped with a 16+ rating in Russia.
However, given Disney's track record with its villain movies, it will more than likely simply explore the various origins of Gaston's myth. Expect to see a young Gaston eating five dozen eggs every morning for breakfast, biting others in various wrestling matches and perhaps forming a team with characters named Tom, Dick and Stanley.
No release date has been set for the yet-unnamed Gaston series.
Check out the 50 greatest Disney films of all time