This week, one of Disney's most unabashedly sinister villains is getting a full-blown origin story with Cruella, starring Emma Stone as the London fashion-icon turned would-be puppy slayer from 1961's 101 Dalmatians. The film premieres on Disney+ and in theaters Friday.
A character whose best-known traits are "puppy murderer" and "chain smoker" might not seem like a prime candidate to carry a high-budget kid flick starring an Oscar winner. But judging by early responses, Cruella strikes a balance between the character's to-the-core rottenness and her inherently delicious malevolence. It worked for Glenn Close, who iconically starred in a direct live-action remake in 1996 (and a less-loved sequel in 2000).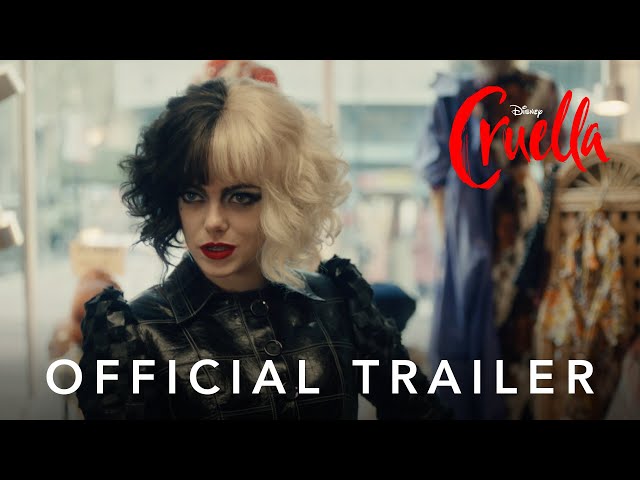 The film, directed by Craig Gillespie — who previously brought sympathy to a real-life villain in I, Tonya —has been described as a mashup of The Devil Wears Prada and Joker. It follows the titular villain as she becomes increasingly unhinged in a bid to outdo a fashion rival played by Emma Thompson, all while traversing the vivid styles of the '70s London in its punk-rock heyday.
Disney has long flirted with embracing its dark side, from a proposed all-villains area of its theme parks to shows like villain-centric Descendants and a pair of Angelina Jolie-starring films that aimed to reframe Sleeping Beauty villain Maleficent as a misunderstood anti-hero.
Unlike its warmer, fuzzier forebears, Cruella looks to be a movie that relishes in its villainy, and its success — along with the reception of an in-the-works prequel series about Beauty and the Beast lunkhead Gaston starring Luke Evans and Gaston — could lead to a new era of villainous reimaginings.
But not all villains are cut out for the solo treatment. Nobody's exactly clamoring to find out what led the villain of The Hunchback of Notre Dame to become a fire-and-brimstone tyrant, or a We Need to Talk About Kevin riff on what drove the hunter to kill Bambi's mom.
The below, however, could easily carry a movie into delightfully unexpected territory.
Ursula, The Little Mermaid
The Little Mermaid is already getting a live-action redo starring Halle Bailey, with villainous sea witch Ursula yet to be cast. The eight-legged sorceress is likely to draw top talent, given the all-timer status of the gravel-voiced smooth talker, who was originally inspired by John Waters muse Divine.
Ursula's a big character, and one whose popularity begs to be further explored beyond her cave-dwelling manipulation of poor, unfortunate souls, and the story is right there: Canonically, Ursula lived a lavish life in King Triton's palace before being banished. It's hard not to get giddy at the thought of the sea witch taking a (very, very, very watered-down) cue from Yorgos Yanthamos' The Favorite as we watch Ursula develop a taste for souls while putting on an air of benevolence amid royal life.
Dr. Facilier, The Princess and the Frog
One of the scarier villains in the Disney roster, Dr. Facilier is a bayou voodoo priest also known as the Shadow Man who is suggested to be in league with the devil himself. Clad in a top hat adorned with a skull and voiced with a silky malevolence by Keith David, Facilier's a mysterious con man embroiled in the supernatural. Tracing his deal with the devil could draw from the same spooky southern lore that saw bluesman Robert Johnson sell his soul at the crossroads. Disney's overdue for a little horror-lite action at this point. Dr. Facilier might just be the guy for the job.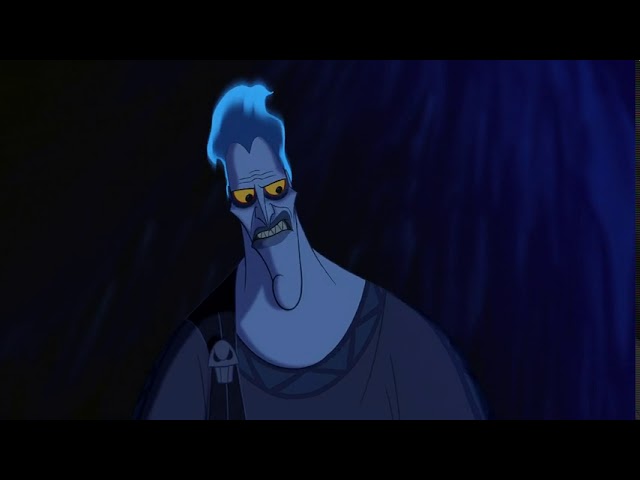 Hades, Hercules
1997's Hercules seems to divide fans down generational lines due to its angular animation and rat-a-tat jokes. But everybody agrees that Hades is the star, played like a motor-mouthed Hollywood agent by James Woods before he turned into a motor-mouthed Twitter racist. A high fantasy film tracing Hades' relationship with brothers Zeus and Poseidon in the early days of Greek gods could be a surreal delight, taking a effects-heavy approach to a comedy tracing the god's descent into the underworld. Just think of what an actor like Bill Hader could do with that kind of material.
Scar, The Lion King
To be fair, there is nothing actually real in the so-called live-action Lion King: It's just photorealistic computer animation telling the same animal-kingdom riff on Hamlet. Despite being a technical marvel, the film was dinged for its drab aesthetics (a drought-blighted grassland is depressing, no matter how lovingly detailed) and its inability to bring anything new to the fore.
But in telling the tale of Scar — the Claudius to Mufasa's King of Denmark — and his fall from grace, Disney could tell a tragic story that actually adds dimension. Plus, watching Sca become the ruler of the hyenas would be both compelling and offer a good excuse to make good on the drabber aspects of the background by taking place largely in the film's eerie Elephant Graveyard.
Live-action villains due for reappraisal
Since Disney has long drank from the well of public domain, many of their signature villains have already gotten the live-action star treatment by other studios, with pretty lackluster results. That includes Captain Hook, played by Dustin Hoffman in 1991's poorly received Hook and Garrett Hedlund in the wildly misconceived 2015 dud Pan. There's also Snow White's Evil Queen, who was played with bland menace by Charlize Theron in the 2012 dud Snow White and the Huntsman and by Julia Roberts in the massively forgettable Mirror Mirror from the same year.
These villains deserve better than what they got. If Cruella gets a second chance after faltering in 102 Dalmations, these icons deserve one too.
Get more villainy among the 50 best Disney animated films...
Along with the 100 best animated films of all time