Dungeness in southeast England is well regarded as one of the country's most charming and beautiful seaside destinations. Featuring Europe's largest shingle beach, the blissfully quiet Romney Marshes and two magnificent lighthouses, the town feels like a proper escape from the bustle and noise of most coastal resort towns.
But according to one study, much of Dungeness could find itself underwater within 30 years, threatening both a tourist hotspot and a vital conservation area. Dungeness and its nature reserve are low-lying, which means that they are particularly vulnerable to climate change and rising sea levels.
Climate Central is an organisation dedicated to researching the impact of global warming. The organisation uses UN-approved data to predict which areas of the world could be most threatened by rising sea levels, with variables concerning pollution levels and extreme weather events.
Here's an example of one of Climate Central's maps, showing what Dungeness could look like in 2050 should global warming continue at its current rate. The red parts show areas beneath the tide level.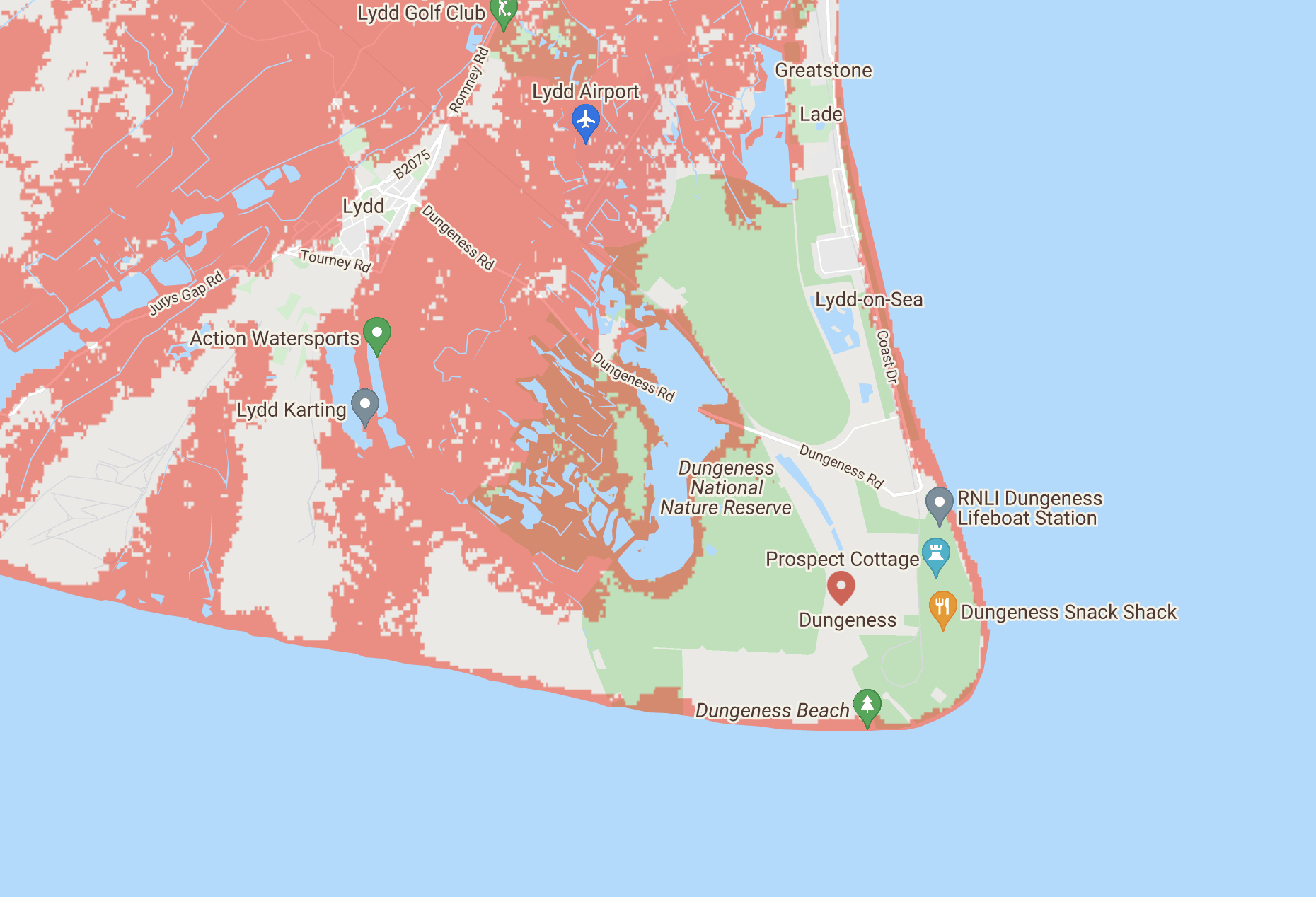 And here's a similar map, though this one also takes into account damage that could be done by annual flooding events. As you can see, Climate Central's predictions are pretty dire, suggesting that most of Dungeness, the nature reserve and nearby Lydd could be underwater at certain times of the year.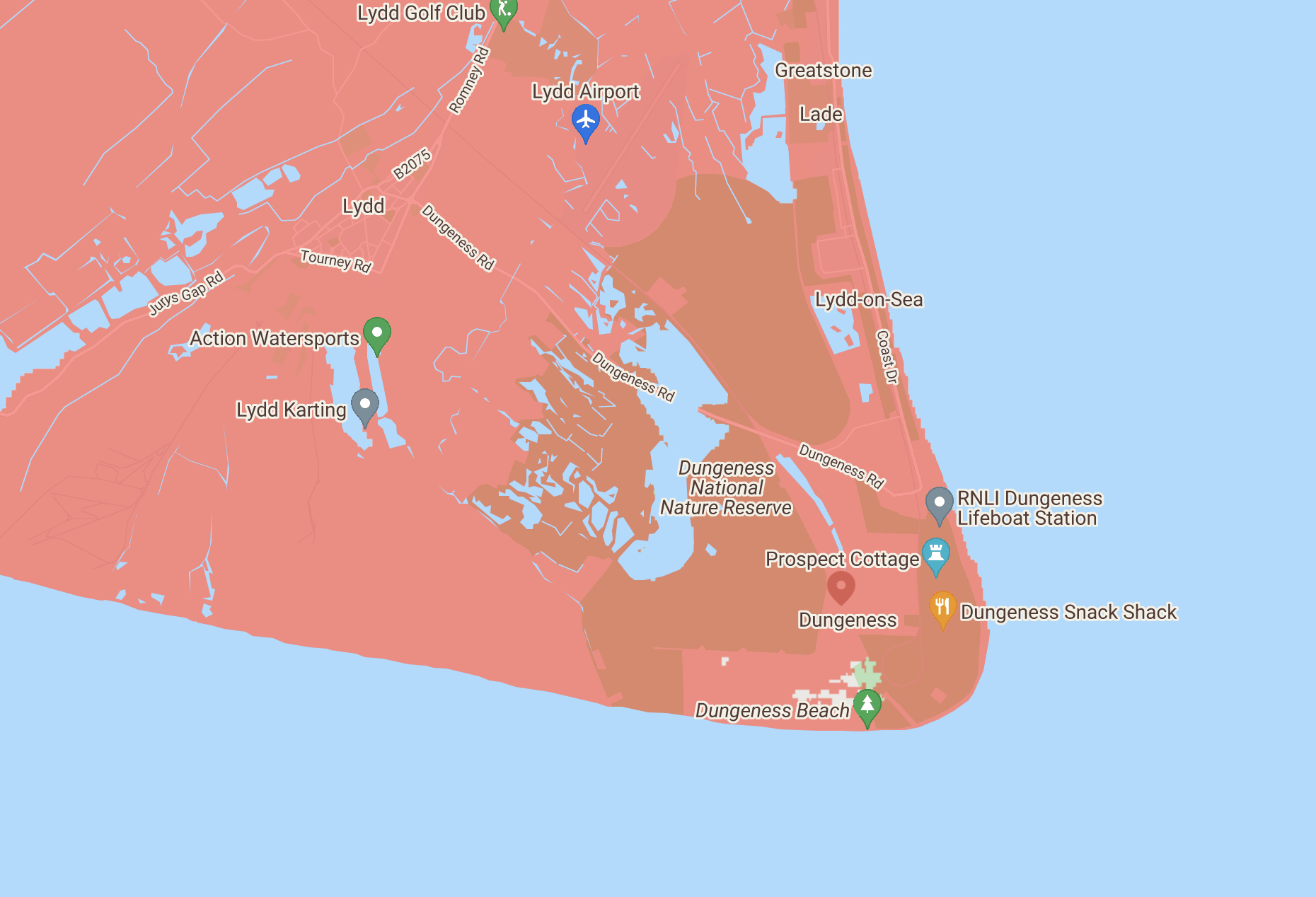 Of course, it always helps to treat these studies with a healthy amount of scepticism. Predictions can, after all, be completely wrong. Often these studies don't take into account things such as the future building of flood defences, never mind the fact that just because something is 'below tide' does not mean it will necessarily be 'underwater'.
And, obviously, if humanity manages to slow the rate of global warming, the worst of this damage can still be averted. But if you want to be on the really, really safe side? Well, better get on down to Dungeness.
You can play around with Climate Central's maps for yourself here.
Got five minutes to spare? Want to tell us what life is like in your city? Take the Time Out Index survey here.