It took a lot longer than anyone expected but finally, after 15 years, the Daniel Craig Bond era has come to an end. From Casino Royale to No Time to Die, it's been an uneven run, but one full of ambition and some spectacular highs – arguably the greatest highs in Bond history. Now that we've watched Craig's farewell, this is what No Time to Die tells us about the future of Bond.
Warning: contains mild spoilers for No Time to Die

Bond has (hopefully) finally solved its sexism problem
With rare exception, women in Bond films have been devices to move the plot along rather than agents of their own destiny. As much as the Craig era has tried to right that (Judi Dench's M getting a larger role; Vesper Lynd becoming the first Bond love interest with her own full story), it's still had its bleakly misogynist moments. Bérénice Marlohe's Sévérine being surprised by Bond in the shower in Skyfall, shortly after telling him about her life as a sex slave, was a low point.

In No Time to Die, the franchise finally establishes new female characters who exist outside of Bond's gaze. He beds nobody new. Ana de Armas's CIA operative Paloma may be in the traditional 'Bond girl' vein – beautiful, half his age, dresses impractically for action – but, crucially, she shows not a glimmer of sexual interest in Bond. It's Lashana Lynch's Nomi, the new 00 agent, who really shakes things up, though. She can do Bond's job as well as him, she's not in awe of him and she can match him on kiss-off lines. It took a while, but Bond finally treats women as more than decoration. That's great news for the future.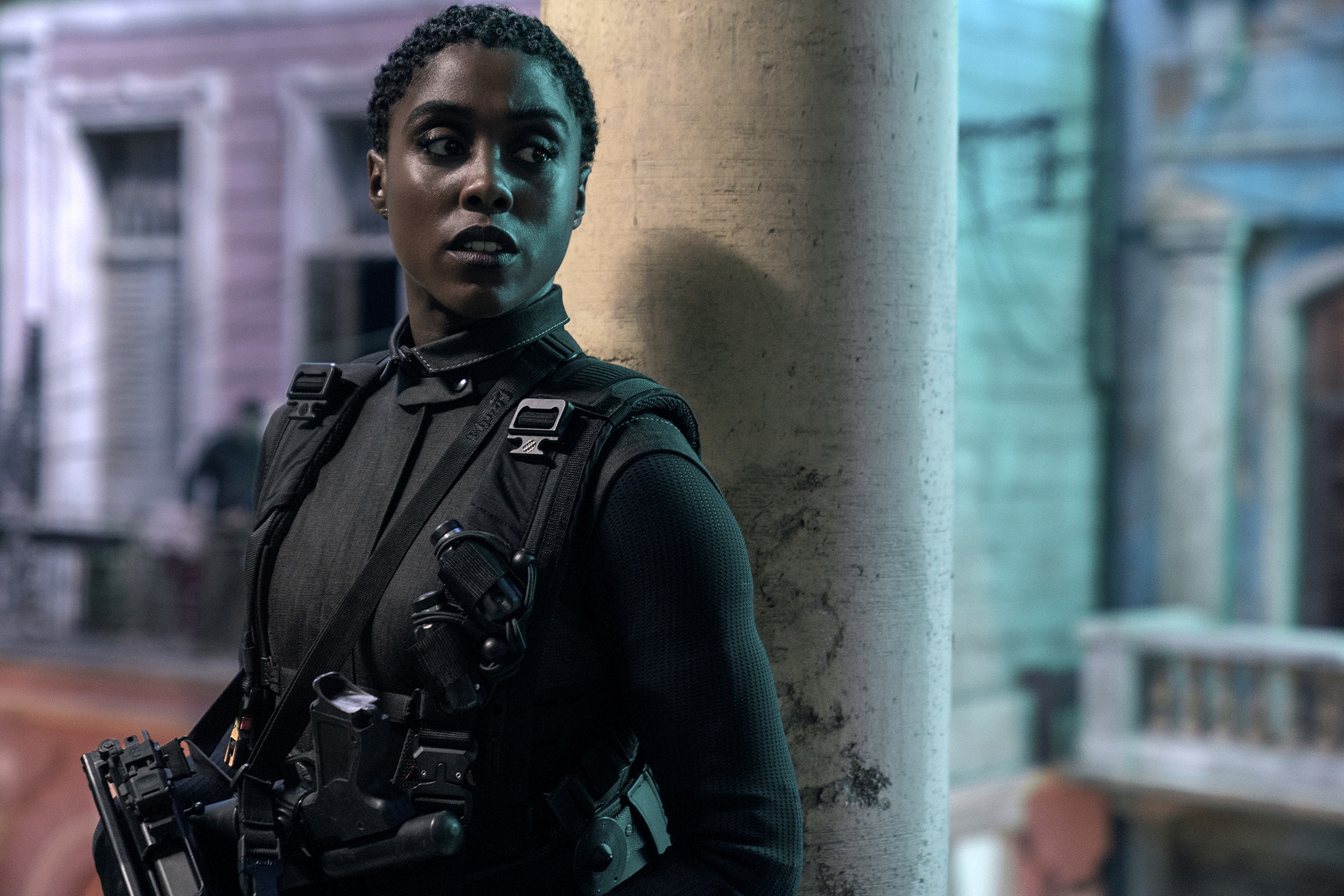 We could see multiple Bond series
Without spoiling where this film goes, it sets the possibility that Bond's future could lie in various directions. There's potential for a 'Bond universe'. Nomi could easily carry her own film. Ideally, producer Eon would persuade Phoebe Waller-Bridge to write it. The Fleabag creator had a hand in the No Time to Die script, and while it's impossible to know exactly where her fingerprints lie, we'd bet she wrote a lot of Nomi's withering putdowns.

This film makes clear that there can be more than one 00 working for MI6 at once. Now Craig's chapter is closed, does the series continue in the current timeline, or go back and do the origins of Bond? Or wipe the slate clean and start a whole new timeline for Bond, as we see with so many superhero franchises? The greatest achievement of this Bond era is that it's made anything possible. The series could now go almost anywhere, and that's a tremendously exciting thing for a series that, before Craig came along, looked like it had nothing left to say.
The franchise will gamble on exciting directors
For a long time, it never particularly mattered who was directing a Bond film: they all came out largely the same. That's changed in the Craig era. When Oscar-winner Sam Mendes took on Skyfall, you could really feel it was the singular vision of a filmmaker, not someone merely working to a blueprint. Cary Fukunaga, who directed the brilliant True Detective, takes it a step further with No Time to Die, bringing to it a little of the same sinister menace that marked his great HBO detective series.
It definitely doesn't feel like Mendes's Bond any more. Hopefully Eon will continue to embrace that boldness and let directors play with the series. It could be time for some more leftfield choices. Might they take a leaf out of Marvel's book and let someone like Taika Waititi or Ryan Coogler have a go at Bond? You suspect Craig was instrumental in pushing the filmmaking envelope – championing singular voices – so it remains to be seen whether his departure marks a return to more conservative picks.
Bond is emo now
No Time to Die is the most emotional Bond yet. It used to be that Bond existed almost entirely without feelings. From one film to the next he'd carry no emotional baggage. In this film he's weighed down by it, still haunted by the death of Vesper, and struggling to trust his new-found love Madeleine Swann (Léa Seydoux). Craig's entire run has been about Bond battling his professional desire to live without feeling and his human need for connection. Wherever the series goes next, and whichever actor assumes the mantle, expect it to come with emotional weight pretty much guaranteed.

The silliness is gone for ever
The days of Roger Moore in his clown outfit or Pierce Brosnan surfing a tsunami seem a long time ago. That daftness is not part of the Bond world now. The Craig films have gradually learned that you can have gadgets and melodramatic villains without making too much of a joke of them. It's hard to see the more absurd stuff coming back. No Time to Die has lots of gags and plenty of crazy technology, but it's never silly.