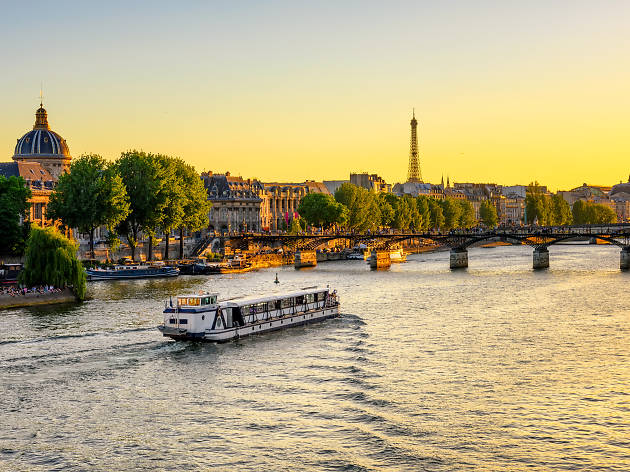 France is open to tourists – but UK travellers may soon have to quarantine on return
Chancellor Rishi Sunak said the British government would 'not hesitate' to reimpose restrictions on arrivals from the country
Posted: Friday August 7 2020, 2:38pm
Still dreaming of a European getaway this month or next? If you too live on the continent – or one of around a dozen other countries around the world – and you play it right, you're still in with a shot.
One of the many nations now welcoming tourists again is France, which reopened its borders on June 15.
Travellers from across the EU and the Schengen free-movement area, as well as the UK, are now able to travel to France without quarantine. So too are citizens or residents of Algeria, Australia, Canada, Georgia, Japan, Morocco, New Zealand, Rwanda, South Korea, Thailand, Tunisia and Uruguay.
British travellers may want to hold off on booking a trip just yet, however. Speculation is growing that France could be the next country to be removed from the UK's 'travel corridor' list after Spain and Belgium – meaning anyone returning from a holiday there would have to self-isolate for 14 days.
Chancellor Rishi Sunak today warned that the British government would 'not hesitate' to reimpose restrictions on arrivals from countries, such as France, where transmission rates are rising.
Cafés, restaurants, parks, gardens and many major museums are now allowed to reopen, as long as they have social-distancing measures in place.
And on July 17, French prime minister Jean Castex announced that face masks would be made compulsory in indoor public spaces including shops. Several major cities, including Paris, also intend to make them mandatory on certain busy streets.
In other words: your French summer vacay, should you choose to take one, will likely feel quite different this year. So do stay as safe as possible, and bonnes vacances!
Remember, many countries are still warning against all non-essential travel and some are quarantining all overseas arrivals, including their own returning citizens. Check all the relevant restrictions before you think about travelling.
Where can you travel right now? Here's what you need to know.
How safe is flying right now? We asked an expert.
Share the story