Fire up the chainsaw and padlock the cellar: The Evil Dead series has risen once again from its slumber and is soon to be resurrected on HBO Max. Titled Evil Dead Rise, the film marks the fifth theatrical release in the gore-spattered series summoned to life by a young Sam Raimi way back in 1981.
Set to be directed by Lee Cronin — who previously helmed A24 creeper The Hole in the Ground — the film will be produced for New Line by Raimi, who himself is busy with Marvel's upcoming Dr. Strange: In the Multiverse of Madness.
Will this new take see the iconic chin of Bruce Campbell once again covered in demon guts? Here's what we know so far.
What is Evil Dead Rise about?
The project was actually announced last year, though details were sparse. Now we know that Alyssa Sutherland and Lily Sullivan will star as two estranged sisters fending off an onslaught of soul-swallowing Deadites resurrected when somebody comes across the flesh-bound Necronomicon book and can't resist reading it aloud.
The film will be shot in New Zealand and move the action from the cabin-in-the-woods environs the original helped popularize to an urban setting. Last year, rumors circulated that the film's name might indicate that the film takes place entirely within a high-rise apartment, lending it a vibe that sounds something like a horror take on The Raid. Campbell and Cronin both danced around the concept in an interview with Bloody Disgusting at the time.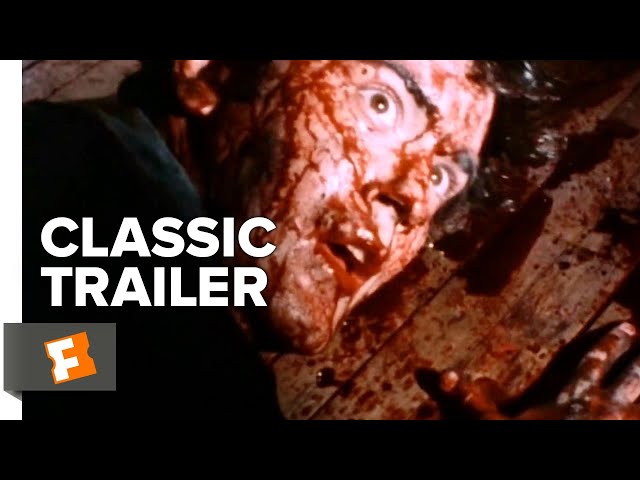 Will the movie follow the original continuity?
The original series barely follows its own continuity, and that's kind of the fun.
Evil Dead became a low-budget phenomenon when it debuted in 1981, becoming one of the most notorious of the "Video Nasties" and banned in the UK and multiple other European countries. Starring Bruce Campbell, it was more or less a student project for Michigan native Raimi, whose low budget and gonzo sadism made it an "if you dare" essential for midnight movie fans. It's the very definition of a cult movie, and one whose followers remain loyal 40 years on.
1997's even-more-successful Evil Dead 2 is essentially a slapstick remake, with returning star Bruce Campbell enduring many of the same scenarios, only with gallons upon gallons of extra blood and a screwball approach that's more Three Stooges than Texas Chainsaw. Meanwhile, 1992's Army of Darkness transports Campbell's Ash to medieval times, where he squares off against a wacky crew of demons and skeletons in a weird cross-breeding of Gulliver's Travels, A Connecticut Yankee in King Arthur's Jason and the Argonauts by way of Looney Tunes.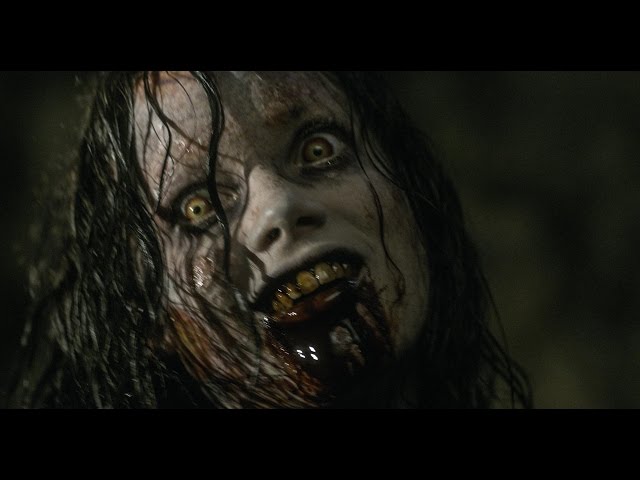 After a series of video games, Raimi produced a back-to-the-darkness reimagining by Fede Alvarez. The 2013 Evil Dead netted nearly $100 million and the admiration of fans drawn to its gnarly gore and an approach that ditched the comedy for deadly serious terror telling a similar story to the original, but with a new set of characters and a heavy-handed addiction allegory.
Meanwhile, Campbell continues the original mythology — insofar as it makes sense — with three seasons of Ash Vs. Evil Dead, a comedic showtime series that ran three seasons and more-or-less ignored the Alvarez film.
Evil Dead Rise's connection to the overall story arc is unclear, with Raimi issuing a statement saying that Cronin will "continue the enduring legacy of the franchise." So outside of some Kandarian incantations and a whole bunch of severed flesh, it remains unclear whether it will tie into other narratives.
What we do know is that Campbell — who appeared to utter a quick post-credits "Groovy" in the first film — says he will not be back in front of the camera, opting instead to produce alongside Raimi.
Evil Dead Rise is expected to release on HBO Max in 2022, with a theatrical release planned for the UK.
Work up your nerves by streaming Time Out's top 100 horror films
See what Time Out thought about the original 1981 Evil Dead