For the past two years, fans of prestige TV have been forced to spend their Sundays without the familiar comforts of torture, dismemberment, incest, dragons and deception. But soon, their hunger will be sated: In 2022, nearly three years after Game of Thrones aired its extremely divisive finale, the franchise will come roaring back with House of the Dragon.
HBO's latest George RR Martin adaptation has fans salivating for more of what they loved about high fantasy's most gloriously smutty big-budget hit. But will the first of six GoT spinoff series fulfill the prophecy of rekindling fans' goodwill after Game of Thrones whiffed its big finish? Here's everything we know so far.
When will House of the Dragon be released?
The show's release date has yet to be confirmed, though HBO has officially announced House of the Dragon is coming in 2022. The production, which is still underway, was previously shut down due to Covid, and the pandemic's continued presence could be a reason for the network's hesitancy in announcing an official date.
That puts House of the Dragon in a race to air with Amazon's swords-and-serpents tentpole, Lord of the Rings, which is set to debut in September 2022. Both come pre-loaded with huge fan bases, and both share common elements such as dragons, golden wigs, broadswords and glowering. It's a safe bet that House of the Dragon, however, will trounce LOTR when it comes to nudity: The Tolkien adaptation drew controversy when it announced it would include some 'tasteful' nudity, while Thrones fans would likely riot were a show absent of full-frontal. Either way, get ready for a lot of high fantasy in 2022.
Is there a House of the Dragon

trailer?
HBO dropped a first-look trailer in 2022, giving fans a taste of what's to come: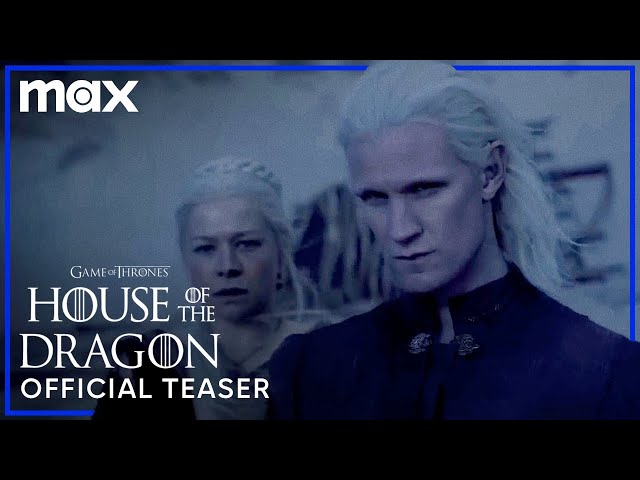 The short trailer is extremely light on details. Over some extremely ominous music, a voice intones: 'Dreams didn't make us kings. Dragons did,' while we get rapid fire glimpses of cast members in blonde wigs, blue-tinged landscape shots, jousting, swordplay, brooding silhouettes and close-up shots of weapons being held by out-of-focus prestige actors.
We also glimpse a huge dragon statue and the familiar Iron Throne before the trailer caps off with a fire-flanked logo that looks like it could have been swiped wholesale from a Mortal Kombat arcade cabinet. It's glorious.
Is House of the Dragon based on a book?
The series is based on George RR Martin's Fire & Blood, a prequel novel to his A Song of Ice and Fire series, which formed the backbone of Game of Thrones despite the fact that the author still has not finished writing it. The novel, like Tolkien's The Silmarillion, is like a historical addendum to the main events of the series, telling the dense backstory of the warring clans of Game of Thrones… in this case, the House of Targaryen.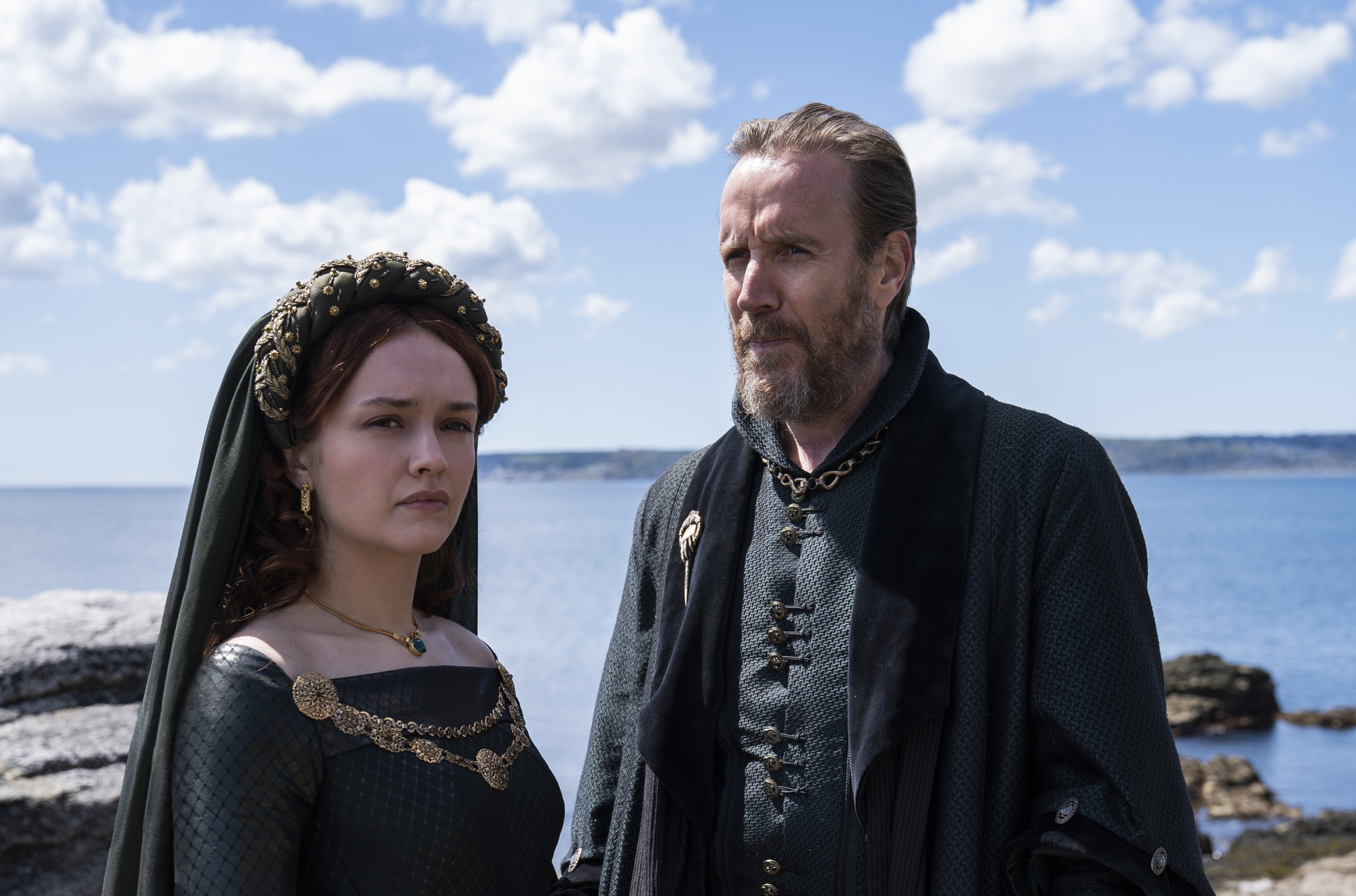 What is House of the Dragon about?
Okay, so for the few among us who haven't seen or read Game of Thrones, the fantasy series is essentially about a group of warring kingdoms in the medieval-esque realm of Westeros seeking to claim the Iron Throne and thus rule the land. They're all basically shitty people to varying degrees. Much stabbing, incest, betrayal, eye gouging, zombie battling and other suffering unfolded across the series, whose ending we're not going to spoil, partly because it was pretty bad, and partly because it doesn't matter since House of the Dragon is a prequel.
House of the Dragon takes place some 200 years before the events of Game of Thrones. Fans will know well that the House of Targaryen has a triumphant and tragic history, thanks to Emilia Clarke's exposition dumps as 'Mother of Dragons' Daenerys in GoT. This series will chronicle all of that fire and fury that made ancient Westeros such a terrible place to live. The book details the establishment of Westeros capital King's Landing, the birth of the Iron Throne, and the dragon-aided domination of Westeros by the clan.
That, of course, leads to a civil war, massive betrayals and copious bloodletting. For those looking to spoil the proceedings beyond this, the book has been on the shelves for years, so have fun with that. Unlike GoT, the showrunners here have a fully formed narrative with a definitive end point to work with, so it's likely that we'll see a fairly faithful adaptation.
Who is in the House of the Dragon cast?
House of the Dragon is packed to the scales with a who's who of British character actors, among them Paddy Considine as the well-intentioned (well, for Westeros) King Viserys Targaryen. He's joined by a platinum-haired Matt Smith, who will ditch his Doctor Who quirks as the king's warrior brother Daemon. The so-far confirmed Targaryen family tree will be filled out by Emma D'Arcy as princess Rhaenyra Targaryen.
Olivia Cooke will play the king's advisor – and 'the most comely woman in the Seven Kingdoms' – Alicent Hightower, with Rhys Ifans playing her cunning father Otto. Steve Toussaint will don some platinum dreadlocks to play nautical warrior Corlys 'Sea Snake' Velaryon, while Eve Best will also sit at the head of the House Velaryon as slighted royalty Rhaenys.
The cast also includes Milly Alcock, Ryan Corr, Sonoya Mizuno and many, many other potential killers, lovers, backstabbers, family members or any combination of the four.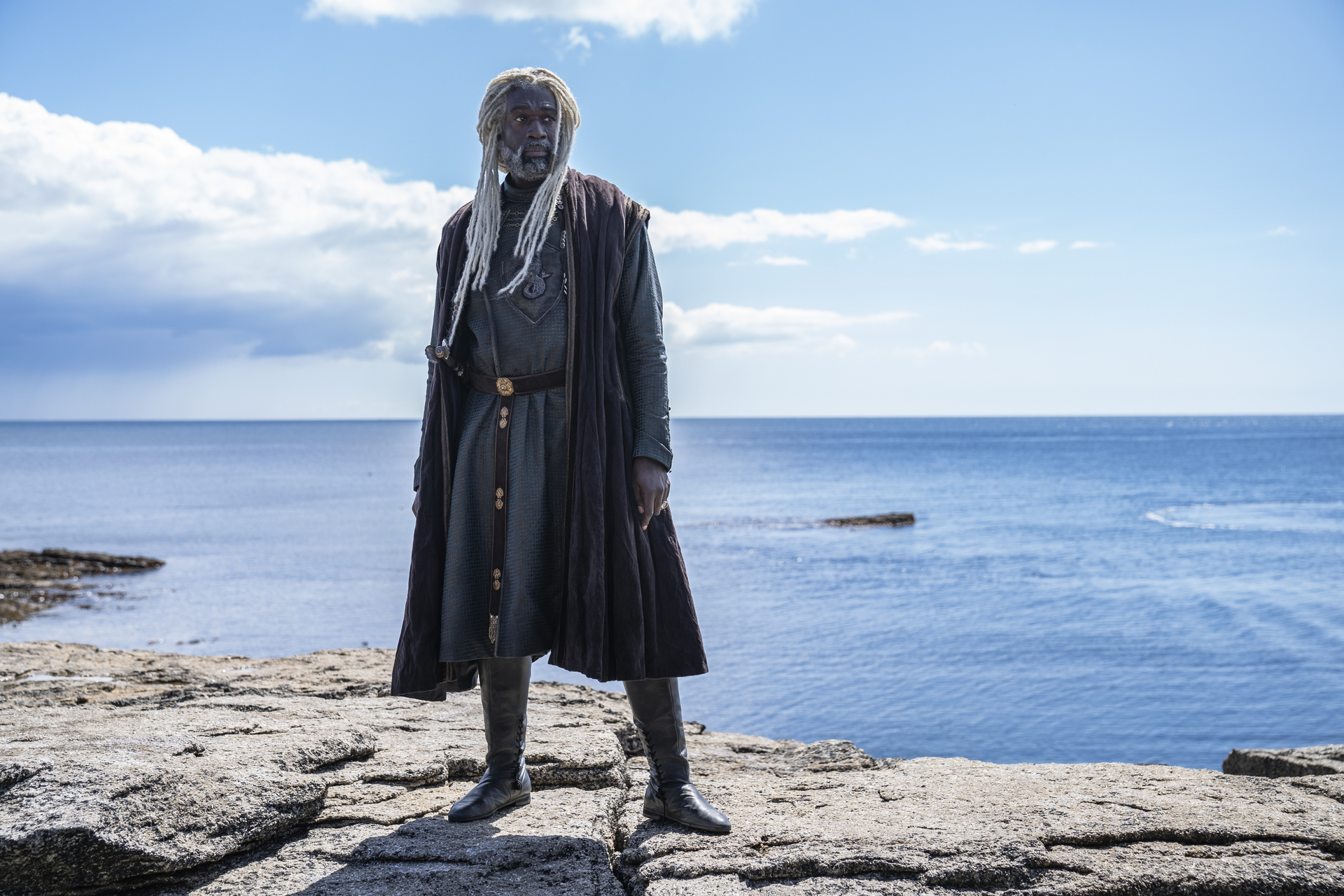 Will any Game of Thrones characters appear on House of the Dragon?
So far, no Game of Thrones characters are set to appear, and given the centuries between Dragon and Thrones, that makes sense. Don't hold your fiery breath for a glimpse of Emilia Clarke, Harry Lloyd, Jason Momoa or any of the other GoT stars. Though we also wouldn't be surprised to see a flash-forward at the end of the series, either.
Do you need to have seen Game of Thrones to understand House of the Dragon?
Given the series is a prequel, it stands to reason that you'd be okay going in blind. Still, prequels tend to be loaded with Easter eggs, allusions and plot twists that benefit knowledge of the franchise. The Hobbit films dipped heavily into Lord of the Rings mythology in a bid to turn a short novel into a nine-hour epic, and it's nearly impossible for five minutes of a Star Wars prequel to pass without a need to consult Wookieepedia. Even classier fare like Better Call Saul benefits from knowledge of Breaking Bad.
It's a good guess, then, that this one will be best enjoyed by fans, or at least with a fan sitting in the room to explain what the hell is up with these horny warriors and their dragons.
Will George RR Martin be involved?
Martin was reportedly less involved with House of the Dragon than he was with Game of Thrones, though the series is based on a fully written book, so that's understandable. We're confident that Martin (and his flat cap) will be fully invested in the talk-show circuit surrounding the show's launch rather than finishing the damn Ice and Fire series, as is his habit.
Who is running the show?
The show will be run by Miguel Sapochnik and Ryan Condol. Condol was the co-creator of the short-lived but well-regarded Colony, while Sapochnik's Thrones pedigree includes directing the iconic 'Battle of the Bastards' episode.
Game of Thrones showrunners David Benioff and DB Weiss, whose series-long stewardship earned them fan favour before viewers turned their swords on the pair at the finale, are not involved with House of the Dragon. The two were originally set to helm a new Star Wars chapter before taking a $250 million deal at one of HBO's biggest rival, Netflix. We'd expect nothing less from the architects of the Red Wedding.
The 50 best fantasy films of all time