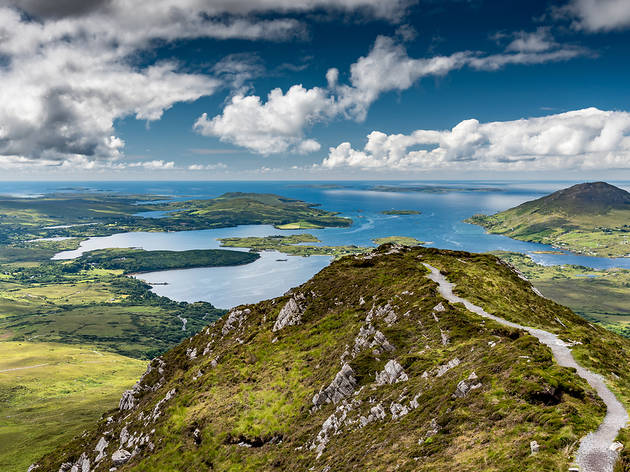 Ireland is reopening to travellers – but only from certain 'safe' countries
The country's government says travellers from 15 less-affected nations can now enter without having to self-isolate
Posted: Wednesday July 22 2020, 2:24pm
Travel to Ireland has been off the cards for pretty much everyone since the country shut down in March. Today, however, the Emerald Isle takes its first tentative steps towards allowing international travel again as it lifts restrictions on a so-called 'green' list of less-affected countries around the world.
Following a meeting of the Irish cabinet last night, the country says it will now allow in citizens and residents from 15 countries and territories, without them having to quarantine as before.
The list of 'low risk' nations is as follows: Malta, Finland, Norway, Italy, Hungary, Estonia, Latvia, Lithuania, Cyprus, Slovakia, Greece, Greenland, Gibraltar, Monaco and San Marino. Quarantine-free travel across the border with Northern Ireland remains possible.
Anyone travelling from a country not on the 'safe' list will still have to self-isolate for 14 days and fill out a form with contact and accommodation details. This means that for the time being, it won't be possible to travel freely to Ireland from the UK, the USA, Australia or other countries. However, an Irish government spokesperson said the list would be reviewed on a rolling fortnightly basis.
In an official statement announcing the reopening of borders, the country's government said it would soon introduce a new 'passenger locator form', boost its follow-up procedures and start a new testing regime for symptomatic passengers at airports.
And despite the loosening of restrictions, travel continues to be discouraged. In a change of tone, the government statement continues: 'The pandemic is not over and the public health advice remains the same. The safest thing to do is not to travel.' So even if you're on the 'safe' list, it's probably best to hold tight on that Irish getaway for now.
Remember, many countries are still warning against all non-essential travel and some are quarantining all overseas arrivals, including their own returning citizens. Check all the relevant restrictions before you think about travelling.
Where can you travel right now? Here's what you need to know.

How safe is flying right now? We asked an expert.
Share the story