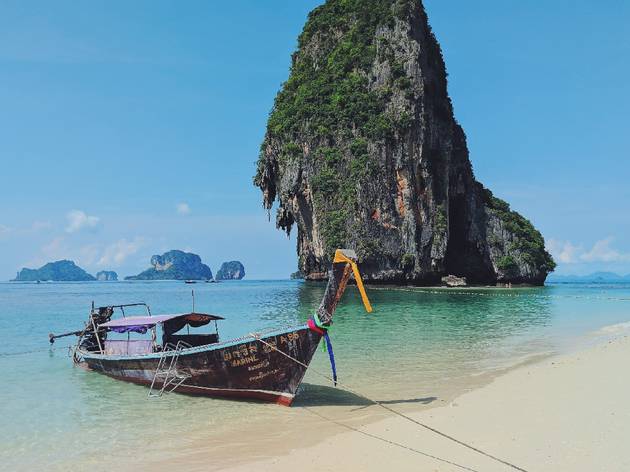 Where can you travel right now? Here are all the countries that have reopened
Want to know where you can go on holiday? These are all the countries that have already reopened their borders – plus all those planning to soon
Thankfully for weary, housebound globetrotters, countries around the world are now in the 'de-escalation' phase of lockdown. That means shops and restaurants are reopening, internal travel is getting up and running again, and politicians are reopening borders – and in doing so, rebooting their struggling tourism industries.
But when exactly will we be able to travel again? Well – for quite a lot of us – right now in fact. Governments across the world may still be advising their citizens to stay put, but many countries are already opening up in an effort draw visitors over the summer.
Nations across the Mediterranean were among the first to welcome tourists again in May and early June, while destinations across the Caribbean and Asia have also confirmed they will reopen borders, lift travel restrictions and allow commercial flights to resume at fuller service through July and August. In other words: we're thrilled to say that sun-splashed getaway may well be on the cards this summer.
Want to know where you can travel and go on holiday right now? Here's the lowdown on all the countries that have already reopened – and all those are that are planning to soon.
Remember, many countries are still warning against all non-essential travel and some are quarantining all overseas arrivals, including their own returning citizens. Check all the relevant restrictions before you think about travelling.
Where can you travel right now?
Where can you go on holiday later this month?
Where can you go on holiday in August?
When is it reopening? August 1
Who's allowed in? All travellers. Note, however, that you will be required to carry a health certificate issued either by your home government or a reputed health agency stating that you have been declared virus-free in the past 72 hours.
When is it reopening? August 1
Who's allowed in? When Costa Rica's borders reopen, only travellers from certain countries will be allowed in. The list of 'safe' nations hasn't been confirmed just yet but is expected to include Canada, countries in the European Union and the UK. There will be no quarantine for new arrivals, though travellers should expect temperature checks.
When is it reopening? August 1
Who's allowed in? All travellers. However, if. you want to avoid a 14-day quarantine, you'll have to provide a negative test result from within 72 hours of arrival. All visitors will still be subject to a health inspection and temperature check on arrival.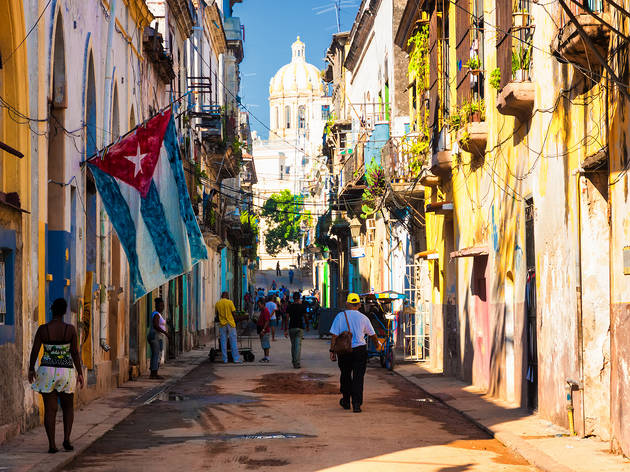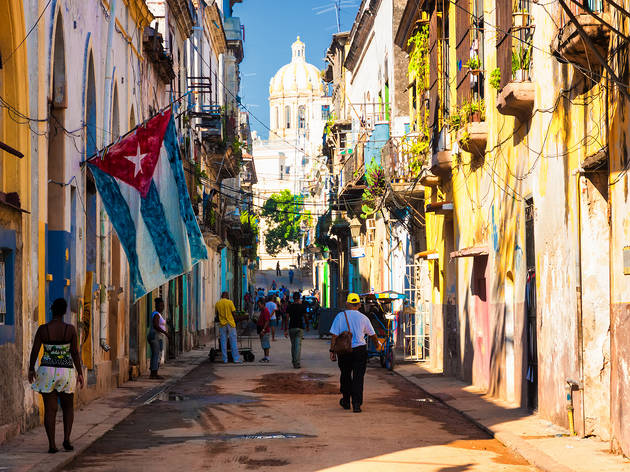 Photograph: Shutterstock
When is it reopening? Late August
Who's allowed in? The government hasn't specified whether it will only admit certain nationalities. It has, however, confirmed that only all-inclusive resorts on Cuba's outlying islands including Cayo Coco, Cayo Guillermo, Cayo Santa María and Cayo Largo del Sur will have reopened. Havana and the rest of the country's mainland towns and cities will be off-limits to holidaymakers.
Where can you go on holiday in September?
When will it reopen? September
Who's allowed in? The country hasn't announced any restrictions on where you can travel from. The governor of Bali, I Wayan Koster, has simply said that, depending on the status of outbreaks, he hoped domestic tourism would return by August and that international visitors would be admitted from September.
Which countries aren't reopening until 2021?
When will it reopen? During a government briefing on May 27, the country's Department of Tourism said it didn't expect international tourism would return at all until February 2021. In the meantime, industry groups in the country are lobbying the government for an earlier reopening this September.
Who's allowed in? It's too early to say.
When will it reopen? The country's tourism minister has said its international borders will remain sealed until the end of 2020, and perhaps longer.
Who's allowed in? It's too early to say. However, discussions are under way to set up a trans-Tasman 'travel bubble' between Australia and New Zealand that would allow mutual travel between the two nations.
Looking for more travel inspiration?
As the world starts to inch out of lockdown, our daydreams have turned to travel once more and where in the world we'd like to dash off to as soon as we can. These are destinations our editors from all over the world can't wait to visit, as soon as it's safe to do so.