Last year, quarantine-fatigued US audiences fell in love with the Will Ferrell/Rachel McAdams musical comedy Eurovision: The Story of Fire Saga, a surprisingly heartfelt tribute to Europe's longstanding Eurovision Song Contest. The success of the film has proven surprisingly long-lived, with the film's climactic "Húsavík" song netting an Oscar nomination and cries of "play 'Jaga Ding Dong'" achieving the kind of cultural ubiquity unseen since the first frat guy uttered "my wiiiiife" after seeing Borat.
Now, producers are crossing their fingers that the love will translate to a new series based on Eurovision. The actual contest, not the movie.
According to Deadline, NBC is moving forward with The American Song Contest, which will feature performers from each of the 50 states in addition to Washington, D.C. and territories Guam, Puerto Rico, the U.S. Virgin Islands, American Samoa, and the Northern Mariana Islands.
On paper, The American Song Contest sounds remarkably similar to other US shows such as American Idol, The Voice and Songland. So how can it differentiate itself from the pack of American talent contests and achieve national domination? To start, it could take a cue from the real Eurovision, which is set to unleash itself upon European audiences this week.
What exactly is Eurovision?
The Eurovision movie was many Americans' first taste of the madness of the Eurovision Song Contest. In fact, a huge number of viewers thought the contest was made up for the movie specifically, as American media has all but ignored the intercontinental mayhem over the years.
What American's also don't understand is that Eurovision the film was actually relatively subdued compared to the real contest. What many perceived as over-the-top antics by SNL alum Ferrell was actually loving homage. For the first time in his career, Ferrell — despite appearing on stage in a hamster wheel — was mostly playing it straight compared to reality.
At Eurovision, a powerhouse pop singer is right at home alongside a legion of black-metal performers, an elastic-tongued rapper and a group of elderly Russian folk singers are on equal ground and costumes range from ball gowns to abstract art.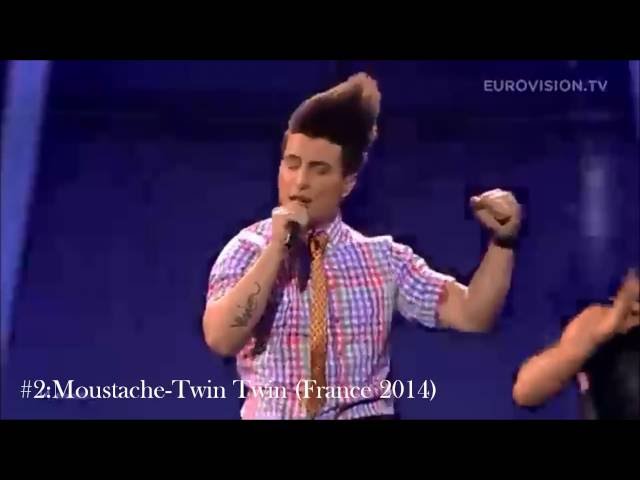 But what makes Eurovision truly spectacular is its inherent culture clash: In the contest, a representative act from each of the European Broadcasting Union's 52 countries takes the stage, with audiences voting for their favorite performance. That means that cultures as disparate as the UK, Russia, Egypt, Moldova, Sweden, Romania and Israel are front and center, each bringing vastly different pop sensibilities to the fore.
Since its debut in 1956, Eurovision has unleashed a number of massive acts on to the world, among them winnersAbba (1974) and Celine Dion (1988). The show has also featured Olivia Newton-John, t.A.T.u, Bonnie Tyler, Katrina & the Waves, Julio Iglesias and Enya.
What will the American version be like?
Tentatively set to debut midsummer on NBC, The American Song Contest's biggest obstacle to achieving the buguts glory of Eurovision is the relative homogenity of the American musical landscape.
For all its eccentricities, mainstream America is surprisingly self-serious with its pop offerings. Yes, there is a huge swath of musical ground for the participating musicians to cover, but American audiences are comfortable with a fairly limited menu of mainstream offerings. That means pop music, hip hop, rock, country and electronica could grow stale before too long, regardless of performers' talent. .
For American Song Contest to stand next to its famous European counterpart, it will have to embrace the side of America the gave us more bombastic fare like America's Got Talent or Ru Paul's Drag Race, in addition to America's more unique regional roots. In embracing that wider swath of history to speak to a region's past as well as its present— from indigenous traditions of the Midwest to southern bluegrass, Delta blues, Detroit soul, Dirty South hip hop and more —American Song Contest could avoid becoming an American Idol clone.
So far, televised American song contests have proven interchangeable. If The American Song Contest has a chance of matching its storied Euro inspiration, it needs to pair its clean-cut pop stars with an avalanche of colorful performers: drag queens and rednecks, metalhead and wrecking crews; clowns, crooners, poets, goths, gospel singers, exhibitionists, traditionalists, neorealist and everybody in between.
It's the only way America can go from this:
To the glories of this: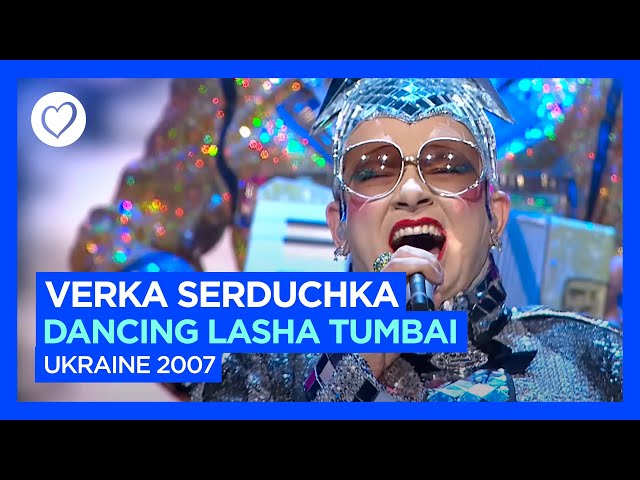 Prepare for this year's Eurovision with last year's best performances