One much-loved show that Netflix won't be cancelling any time soon is Wednesday.

A smash on the streaming platform, the darkly comic high-school spinoff of 'The Addams Family' has just been renewed for a second season. Season 1 has racked up more than a billion viewing hours worldwide so far.

The show, which is directed by Tim Burton and stars Jenna Ortega as Wednesday Addams, is set at Nevermore Academy (Cantacuzino Castle in Romania IRL). A kind of emo Hogwarts, it's here that Wednesday is enrolled by her parents, Morticia and Gomez Addams (Catherine Zeta-Jones and Luis Guzmán), in order to learn to control her psychic powers.
'We're thrilled to continue Wednesday's tortuous journey into season two,' the show's creators Alfred Gough and Miles Millar told Tudum.com We can't wait to dive head first into another season and explore the kooky spooky world of Nevermore. Just need to make sure Wednesday hasn't emptied the pool first.'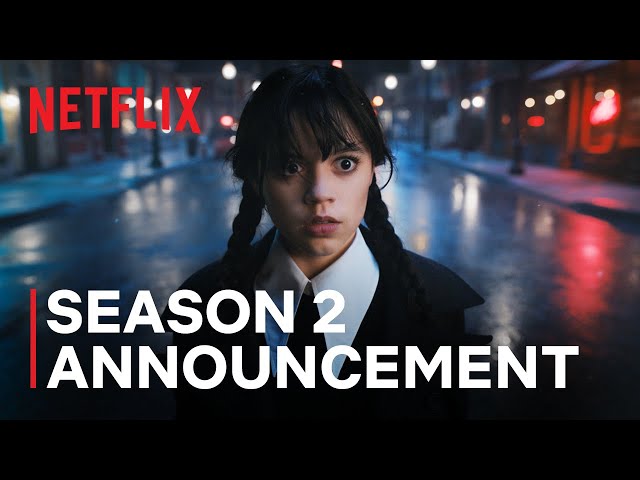 And Wednesday has a little message for her army of fans. 'Over the past few weeks, I've been hunted, haunted and mimicked millions of times across the internet,' she notes dryly in an announcement video. 'It's been pure torture. Thank you.'
Nevermore Academy is a real place – and you can visit.

The 40 best Netflix originals to binge.