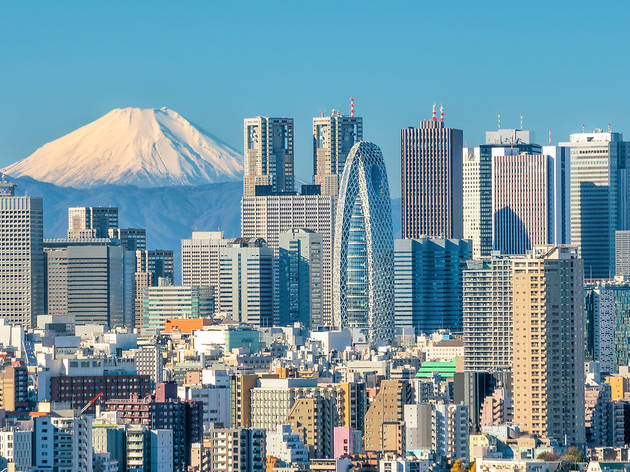 Japan might reopen its borders to travellers soon
Business visitors from Thailand, Vietnam, Australia and New Zealand could be permitted under new rules
Posted: Tuesday June 2 2020, 1:18pm
Countries all over the world are tentatively starting to come out of lockdown and reopen their borders. Just this week Spain, Greece, Thailand and the Maldives have announced plans for travellers hoping to enter their countries in the next few months.
Now it looks like Japan could be poised to welcome back visitors too.
The country, which banned the arrival of many overseas visitors earlier this year, allowed schools, cinemas and shops to reopen this week. It is also said to be considering lifting current restrictions and letting travellers from low-risk countries back in. These countries would likely be Thailand, Vietnam, Australia and New Zealand to begin with, reports Reuters.
Before thoughts of Japanese holidays spring to mind, it's worth noting that the move will first benefit people travelling for business.
'Lifting the ban for business visitors is being eyed as a first step,' says the Japan Times. 'Infections have subsided in those countries, which have strong business ties with Japan.'
Even then, those business travellers will have to provide proof of a negative test result before they are granted entry and they wouldn't have freedom of movement during their stay. A 14-day quarantine period remains in place for all travellers to Japan, including Japanese nationals, and most travellers are not allowed to enter the country at all. According to reports, if business visitors are admitted under the new plans then they may also be restricted to their accommodation, company offices and factories for the time being, with public transport being off limits. But, still, it's a small step towards recovery.
When will travel return to normal? Here's what we know so far.
Share the story