Showtime's upcoming revival of Dexter needs to do many things to atone for what most agree is one of the most egregious series finales of all time. And with former showrunner Clyde Phillips returning to usher in the resurrection of Michael C. Hall's charming serial-killing vigilante, it's looking like the long-running series could get a proper do-over.
That's now increasingly likely to include a fitting end for the anti-heroic serial killer that has noting to do with lumberjacks: Dexter's death.
Deadline recently reported that actor John Lithgow will reprise his role as Dexter's most famous adversary, the prolific Trinity Killer. While the part is reportedly small — Lithgow will only be on set for a day — the presence of the former rival could spell doom for Dexter, especially since Phillips already teased Trinity's role in Dexter's demise way back in 2013.
**Spoilers both real and potential follow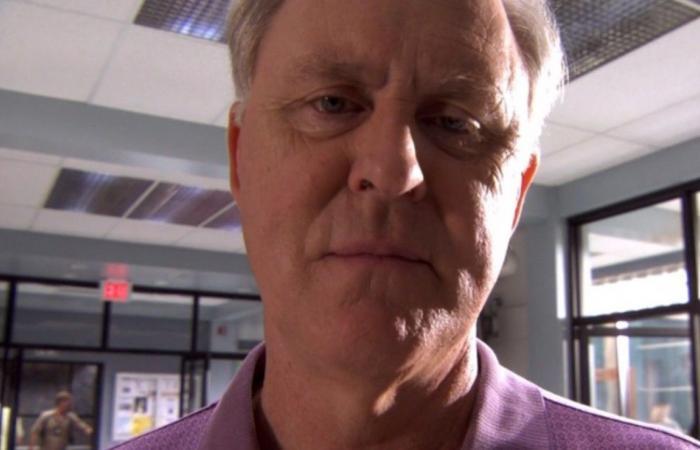 Who is the Trinity Killer
The most impactful and famous in Dexter's "killer of the season" arcs, Lithgow's Trinity Killer was a mild-mannered family man who moonlighted as a prolific murderer with some 279 victims to his name. Dexter hunted him throughout season 4 and ended his long career as a murderer... but only after Trinity killed Dexter's wife, Rita, leaving her in a bathtub full of blood in full view of Dexter's infant son.
The Trinity Killer is also very, very dead, but his legacy loomed large throughout the series. Lithgow's Emmy-winning portrayal is universally revered as the show's apex, signaling a high point the show never topped. And like Dexter himself — who bore witness to his own mother's grisly demise — it could be revealed that his estranged son, Harrison, is urged to kill by Trinity's actions.
How can Trinity come back?
Dexter has a long history of bringing back dead characters. This is, after all, a character whose imaginary dead father Harry (James Remar) serves as his personal Jiminy Cricket: Harry appears in hallucinations to guide Dexter's path of righteous vengeance and providing the "code" that forms the series' very premise — that Dexter is a serial killer who only targets other murderers.
Harry is far from the only ghost of Dexter's past to show up. He's experienced prolonged hallucinations of his brother (Christian Camargo), whose reign of terror as Miami's Ice Truck Killer ended on Dexter's kill table. He's also had visions of detective Doakes (Erik King), who died as direct result of Dexter's extracurricular activities.
Fans are positing that Trinity will appear in flashback. But with Phillips back as showrunner, it's likely that if Dexter's hallucinating Trinity, it's on his deathbed. And he's basically said so.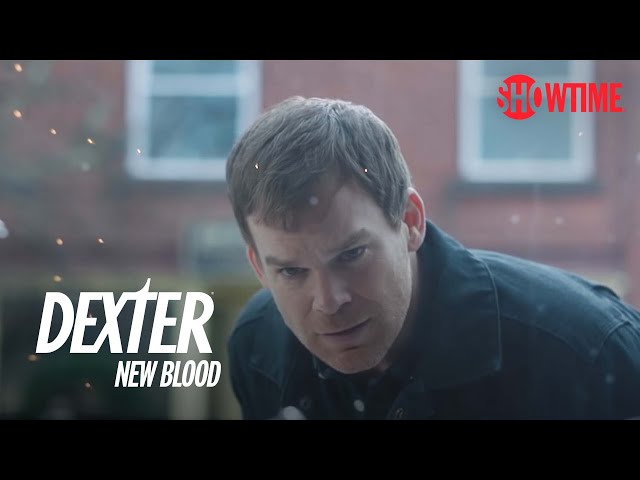 Why Trinity signals the death of Dexter Morgan
Season 9 finds Dexter living a new life in Upstate New York, but it's more than likely that his past is coming back to haunt him courtesy of a new rival killer (Clancy Brown) and a nosy true-crime podcaster (Jamie Chung).
"It's a great opportunity to write a second finale for the show," Phillips, who stepped away after season 4's Trinity Killer arc, told the Hollywood Reporter's TV's Top 5 podcast last year.
But an even older interview with Phillips points to Lithgow's return as a sure sign that Dexter will finally atone for his crimes.
Speaking with E!'s Kristin Dos Santos in 2013 following the disastrously received finale, Phillips revealed his original plans for Dexter's finale.
"I can tell you that this is what I personally would have done should I have stayed with the show," he said at the time. "In the very last scene of the series, Dexter wakes up. And everybody is going to think, 'Oh, it was a dream.' And then the camera pulls back and back and back and then we realize, 'No, it's not a dream.' Dexter's opening his eyes and he's on the execution table at the Florida Penitentiary. They're just starting to administer the drugs and he looks out through the window to the observation gallery.
"And in the gallery are all the people that Dexter killed — including the Trinity Killer and the Ice Truck Killer; LaGuerta, who he was responsible for killing; Doakes, who he's arguably responsible for; Rita, who he's arguably responsible for; Lila. All the big deaths, and also whoever the weekly episodic kills were. They are all there."
So far, Lithgow is the only cast member officially returning aside from Hall. But should upcoming announcements include King, Camargo or Jennifer Carpenter — who played Dexter's now-deceased sister — the former Bay Harbor Butcher's fate is all but sealed.
The Dexter revival has a lot of questions to answer
More killers lurk among Time Out's best horror films of all time