With our travel horizons shrinking to pretty much just the treacherous, wild journey between the lounge room and the fridge, it can be good to at least let our minds explore the great outdoors. Zoos and wildlife parks all over Australia have offered an online glimpse of exotic habitats in recent weeks, with livestreams of animal antics. Now, the mighty Sir David Attenborough is here to guide you on a digital, interactive tour to one of the most wondrous places in the world – Australia's Great Barrier Reef.
The famed British naturalist and narrator of pioneering wildlife documentaries like Our Planet, Blue Planet and Planet Earth, is using his unmistakably dulcet tones to take you beneath the waves on a virtual journey through the magnificent corals just off the coast of Northern Queensland. It's the largest reef in the world – so big you can see it from space – and is home to over 1,500 species of fish, from darting gobies to distinctive angelfish to gliding great white sharks. The Great Barrier Reef also has more than 600 types of bright coral and tentacular anemone, as well as a plethora of majestic whales and dolphin species.
Sir Attenborough will take you through five reef zones, and the program features a map so you can track how many kilometres you've traveled along your interactive journey.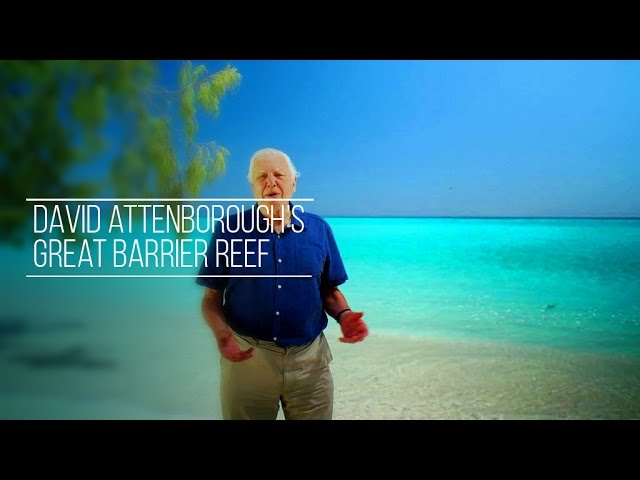 The Great Barrier Reef's beautiful, fragile ecosystem has an uncertain future due to mass coral bleaching events and the ongoing, destructive effects of global climate change. Travel alongside Sir Attenborough to uncover the Reef's most unusual species, explore the science of the coral beds, and understand the research being undertaken to save this delicate and diverse web of interconnected ocean life.
Check out some more Australian wildlife with this Sydney zoo's livestreamed digital platform.