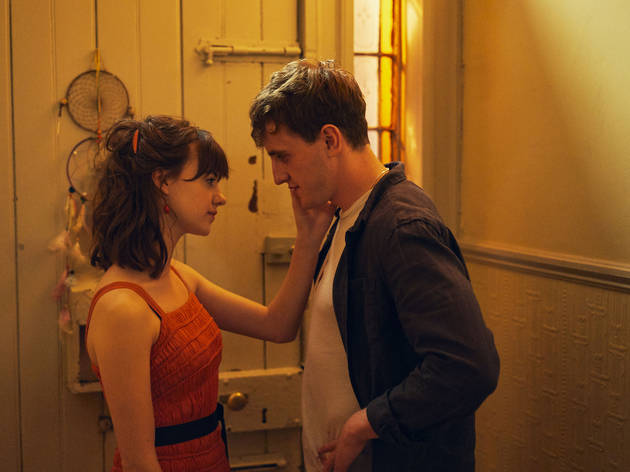 Loving 'Normal People'? Sally Rooney's other novel is also being turned into a TV show
Rooney's 'Conversations with Friends' is getting the adaptation treatment
Posted: Monday May 11 2020, 1:26pm
If 'Normal People', the new BBC drama based on Sally Rooney's novel of the same name, has been keeping you going during lockdown, we have good news. Another of Rooney's stories is about to be turned into a TV show.
We're not talking about a follow up to Marianne and Connell's love story (though it might not be off the cards and *spoiler* the open-ended final episode certainly allows for it). We're talking about her also-incredibly-popular debut novel 'Conversations with Friends', which was published in 2017.
Asked whether fans could expect a 'Normal People' sequel, the show's co-producer Ed Guiney recently told Heart: 'Not in the short term. We've turned our attention – we're adapting "Conversations with Friends" as a television series.'
The two tales aren't directly connected, though they deal with similar themes and the story follows two students – Frances and Bobbi – while they are at university in Dublin. The same team is also set to adapt the novel for the small screen, so we can expect a similar vibe.
'It's the same basic team,' continued Guiney. 'Lenny (Abrahamson) is going to direct it and is across it as an executive producer. And Alice Birch and all of us at Element Pictures. That's what we'll be turning our attention to next.
'But maybe down the line we'll come back to Connell and Marianne,' he teased.
Don't expect the series to arrive on a screen near you any time soon – most TV and film production is on pause right now thanks to the current global situation – but it's something to look forward to.
And if you're looking for ,ore fun in a post-lockdown future? You can rent Marianne's Italian villa on Airbnb.
Most popular on Time Out
- Andrew Lloyd Webber's 'Cats' streams free on YouTube this week
- Take a virtual tour of Frida Kahlo's dazzling Mexico City home
- This Amsterdam restaurant is opening private greenhouses for socially-distant dining
- You can now take a virtual tour of The Netherlands' most spectacular tulip garden
Share the story