Cover your throat and hide the celery: MacGruber is officially storming NBC's Peacock, and it's now a family affair.
Deadline reported that the 10-episode resurrection of the Will Forte-starring comedy has cast legendary tough guy and sentient mustache Sam Elliott as the idiotic action hero's estranged father.

In addition, the eight-episode series is bringing in a pair of huge-name heavies to round out the cast: The Matrix sage Laurence Fishburne will play General Barret Fasoose, a hardened military man now married to MacGruber's ex-wife, Vicki St. Elmo (Kristin Wiig). And the famously reclusive Mickey Rourke has signed on to play the villain, Enos Queeth, a vengeance-seeking maniac out to destroy the world.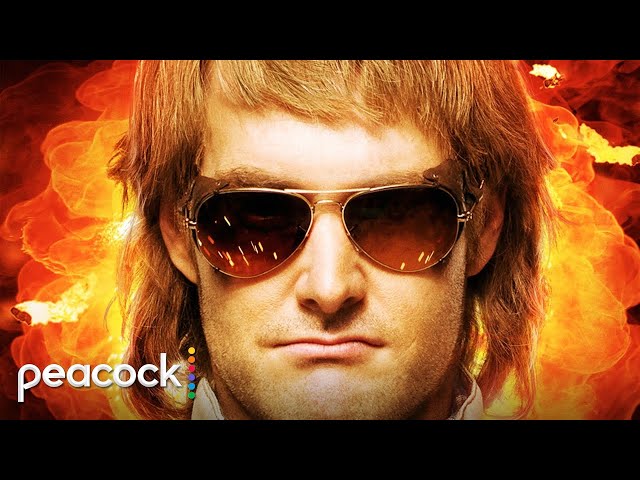 For those who have been welcomed into the cult of MacGruber, the news is friggin' fantastic. But to many, the news is likely to inspire a fair share of confusion.
MacGruber began life as a one-note SNL sketch parodying be-mulleted '80s action icon MacGyver. It got an unlikely film adaptation in 2010, directed by The Lonely Island's Jorma Taccone. A chaotic and surreally profane homage to the type of '80s-era action films that populate Jean-Claude Van Damme's resume, the film starred Forte, Wiig, Maya Rudolph, '80s action mainstay Powers Boothe and a deranged Val Kilmer as the wonderfully named Dieter Von Cunth.
Wildly violent, deeply profane and gleefully silly, the film was ravaged by most critics and ignored by audiences, becoming one of the year's biggest flops with $8.4 in receipts against a $10 million budget. It was destined to become another failed SNL movie: pulled from theaters after three weeks and bound for the dollar-bin of Wall-Mart alongside It's Pat and Stuart Saves His Family.
Over the years, however, MacGruber became a viral sensation and a cult hit with fans — including, surprisingly, Christopher Nolan — constantly quoting its lines and insisting naysayers pick it up. Critics have offered glowing reassments, and heavy rotation on cable and streaming services further fed the frenzy. Meanwhile, the Lonely Island's and Forte's brand of absurdist comedy went from the fringes to the mainstream.
MacGruber is a film that includes graphic sex with ghosts, vegetables shoved into rectums, exploding bodies, torn throats, ridiculous disguises, bouts of psychosis, torture, ripping guitar solos and a woefully unlikeable hero. It was — and probably still is — ahead of its time.
Back in 2020, Peacock committed to a revival after Forte and Taccone joked for years about a sequel. Wiig and Ryan Philippe are confirmed to return along with the newly announced cast members. Taccone will once again direct.
No word yet on what sort of method-actor routine Rourke plans to adopt for his role as Queeth, but we'll find out once MacGruber premiers in late 2021 or early 2022.
Check out 100 best comedies of all time, according to Time Out