There's a lot of #content coming to streaming these days – some great; some, well, less so – but The Mandalorian is one to get properly excited about. While Star Wars stans were arguing about which of The Last Jedi and The Rise of Skywalker was the masterpiece and which the disaster, this spin-off snuck up and turned out to be better than either. With Season 2 landing on Disney+ next month, here's a few good reasons to get excited about it.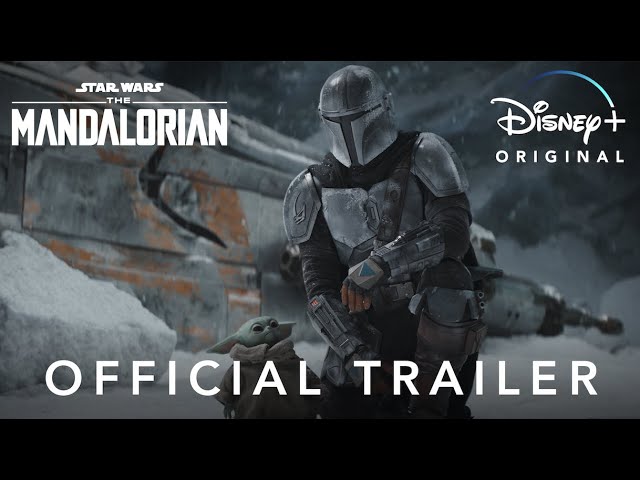 [Warning: The Mandalorian contains season 1 spoilers]
Where are things at for The Mandalorian?
Season 1 of The Mandalorian worked as an origin story for its be-helmeted hero and a western-riffing space adventure all at once. Pedro Pascal plays Din Djarin, aka the Mandalorian (or just 'Mando'), a bounty hunter who was initially hired by Werner Herzog's The Client on the planet Nevarro to find 'the asset'. The asset turned out to be 'The Child' – or Baby Yoda to everyone else.

In the spirit of all good westerns, the unlikely duo – terminator and toddler – end up forming an unlikely bond that sees Mando fending off fellow bounty hunters and eventually The Client himself to keep the mysterious Child out of malign clutches. A lot of villains get offed along the way. Oh, and a new nemesis emerges in Moff Gideon (Breaking Bad's Giancarlo Esposito), a Vader-ish character with Imperial connections and a very dark heart.


Where next for the bounty hunter?
Djarin and Baby Yoda are aboard the Razor Crest, his trusty craft, and on a mission to find the Jedi. Mando is not happy about it. 'You expect me to search the galaxy and deliver this creature to a race of enemy sorcerers?' he asks his equally gnomic bidder. 'This is the way,' he is told. Superbad Moff Gideon was introduced late in Season 1 but expect him to feature heavily in the follow-up, while ex-Rebel-turned-mercenary Cara Dune (Gina Carano) and Djarin's contact at the Bounty Hunters' Guild Greef Karga (Carl Weathers) are both back too.
'The new season is about introducing a larger story in the world,' says showrunner Jon Favreau. 'The stories become less isolated, yet each episode has its own flavour, and hopefully we're bringing a lot more scope to the show.'

Expect Season 2 to share more connective tissue with the wider Star Wars universe, in other words. Favreau deserves huge credit for nailing the tone from the get-go – semi-serious as a default, glint-eyed when it needs to be, occasionally plain ruthless – and entrusting it to a high-calibre roster of directors, including Dave Filoni, Rick Famuyiwa, Bryce Dallas Howard and Taika Waititi. The second season should repeat the trick.


Likely breakout star?
Last season it was Baby Yoda, officially now the cutest Disney character after Baby Groot turned into teen Groot and got a bit emo. This season? Also Baby Yoda. Let's face it, everyone loves the adorable junior Jedi and that love affair is unlikely to wane during a storyline that has it crossing the galaxy in a high-tech baby basket. Series newcomers Timothy Olyphant, Katee Sackhoff and Michael Biehn could be in the running too, though we're also intrigued by that cyclops character in the trailer. Will Cyclops steal our hearts this time out? Seems unlikely.
When can you watch The Mandalorian season 2
The show launches on Disney+ worldwide on October 30.
Find the best movies to watch on Disney Plus UK right now.