Netflix has a long history of scoring documentary hits based around cat culture, from the online sleuths of the true-crime opus Don't Fu*k With Cats to the early covid megahit Tiger King. So it was only a matter of time before it went all in for a catch-all documentary about cats and the people who fancy them.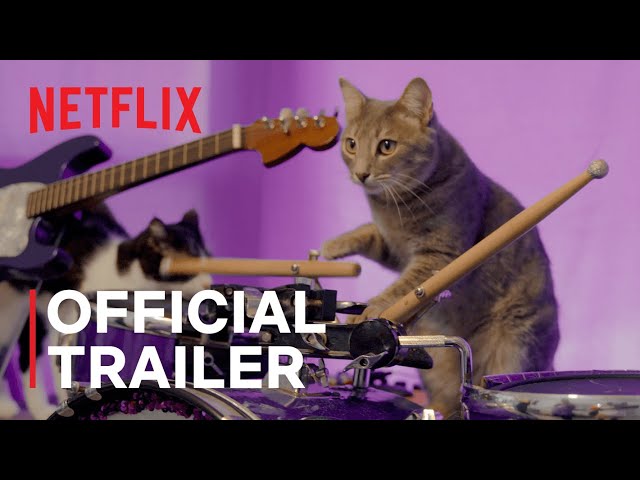 Debuting July 7, six-part docuseries Cat People features many breeds of cat lovers, from animalistic influencers to rescue workers, cat-cafe operators, veterinarians and fame-seekers training their pets to be the next Keyboard Cat. But the most curious cat lover appears right up top: Sporting a bright-pink jacket and smooching a perturbed-looking feline, the man raps as the camera pans back to reveal another cat atop his head. "Cat man, yeah, I fly never land. Everybody knows Moshow's the cat man" he flows as cats lounge around him.
Netflix is no doubt hoping that sooner than later, everybody will, in fact, know Moshow. But as it turns out, a lot of people already do. Here's a little background on the man who could be Netflix's next breakout star in the cat world — and one that's the polar opposite of Joe Exotic.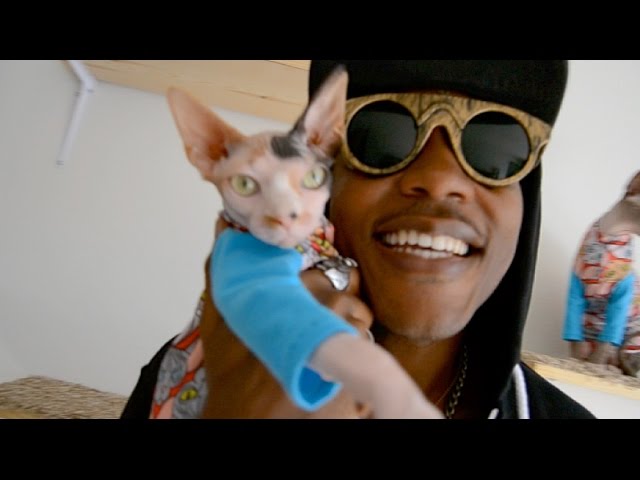 Who is the cat rapper?
It will surprise absolutely nobody Moshow's been a fixture of the Portland, Oregon music scene for years. The Maryland native and Spotify rapper blew up locally in a huge way back in 2015, garnering the attention of local TV stations and Pulitzer prize-winning alt weekly Willamette Week. What made Moshow truly stand out at the height of Portlandia's elevated hipsterism wasn't the rapper's quirks, though between his head-to-toe catwear and low-budget video for "Cat World," he certainly fit the Portland eccentricity bill.
What struck many about Moshow — real name Dwayne Molock, AKA iAmMoshow — was the extreme earnestness he brought to his persona... and his undeniable talent. Sure, this is a feminist rapper whose entourage consists of cats (formerly five… rest in peace Tali the hairless kitty). But the rapper's genuine love of his pets shone through, netting him a loyal following, hundreds of thousands of YouTube views, 346,000 Insta followers and attention from worldwide news outlets drawn in by his quirks but enamored with his commitment to his passions.
Thus far, he has dropped three EPs and an stream of surreal, low-budget videos, including "Catta$tic," featuring fellow Portland celebrity The Unipiper: a unicyclist who rides around town in a kilt playing a flame-throwing set of bagpipes, because Portland's gonna Portland: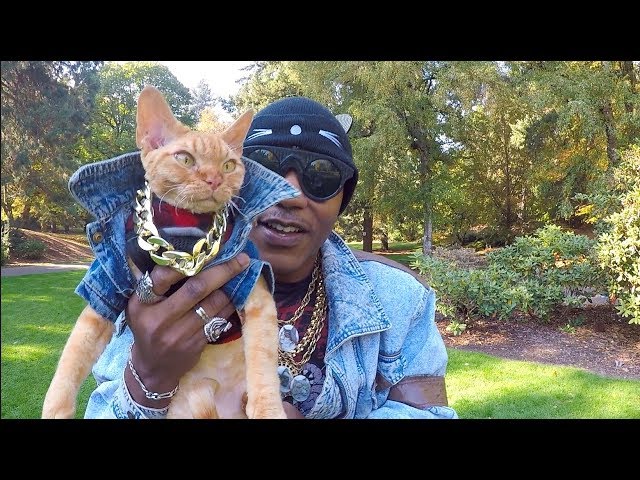 There's also the pandemic-era "Cat Energy":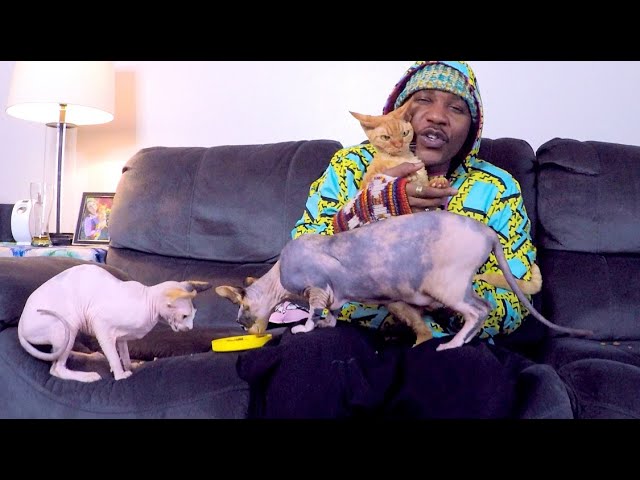 And the absolute bop "12pm with Cats in Portland":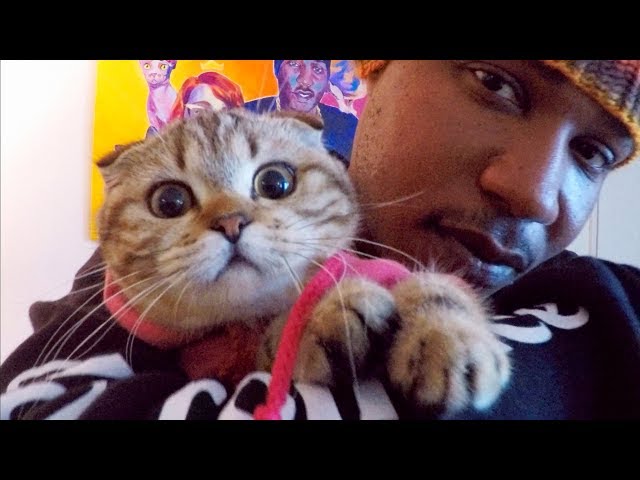 Moshow is more than just a "cat rapper"
Over the years, Moshow has transitioned from internet novelty to advocate. He was recruited by the Oregon Humane Society to promote adoption, and has been heavily involved in the national Million Cat Challenge aiming to re-home more than a 1 million cats.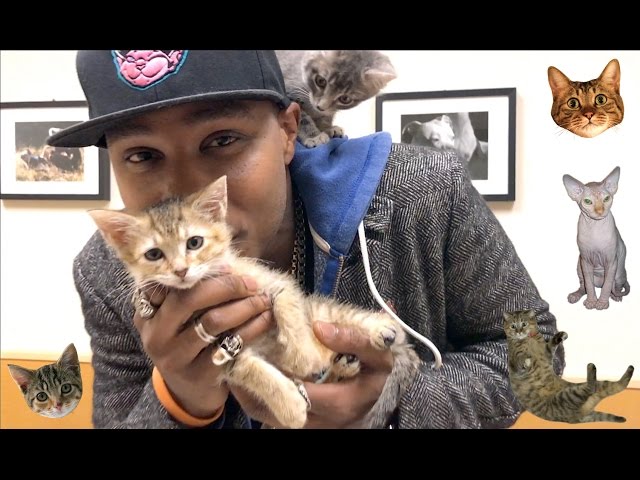 Moshow is also a children's book author, having released the uplifting A New Cattitude: An Illustrated Guide to Getting Through Tough Times and several coloring books.

It remains to be seen how heavily Moshow will figure into Netflix's new docuseries. But the rapper is prominently featured in promotion for Cat People, which will bring the musician and advocate into worldwide homes. The real question isn't whether Moshow is ready for the world. It's whether the world is ready for this: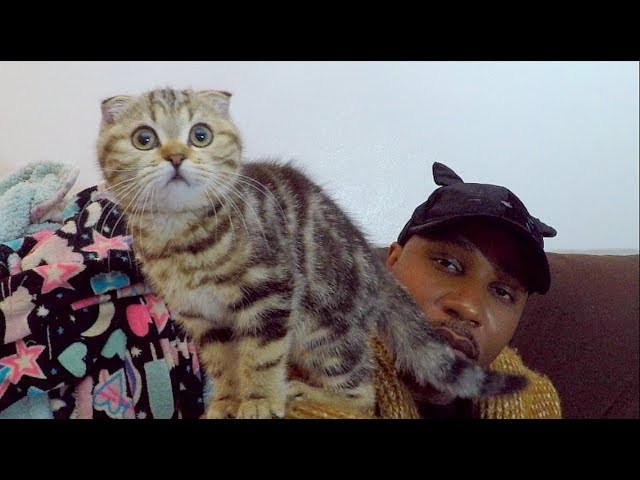 Cat People debuts on Netflix Wednesday, July 7.

The best documentary films of all time