The new trailer for the long-in-the-making Avatar sequel has landed, and it looks like James Cameron might just have pulled off the impossible once more.
Avatar: The Way of Water arrives in cinemas on December 16, 13 years after the original broke box office records around the globe. The story wasn't massively groundbreaking, but the visual effects certainly were.
Cameron reinvented 3D technology for cinemagoers back in 2009 and every movie under the sun got a hasty 3D conversion in the years that followed. Although the interest in 3D has long since waned, Avatar: The Way of Water will be bringing back the technology – and then some.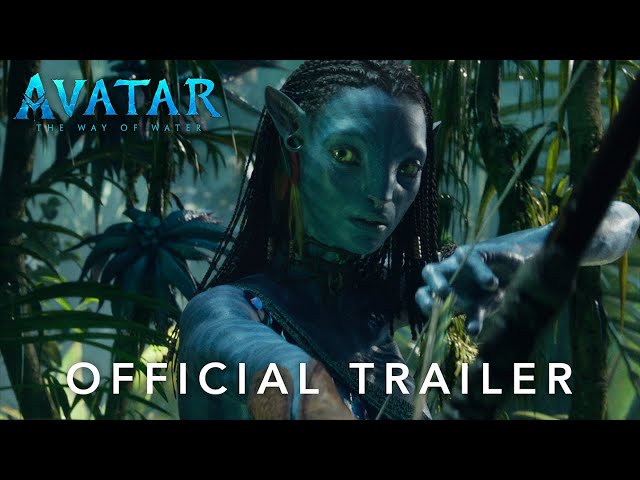 As the title suggests, it'll take us deep into the oceans of Pandora, the planet home of the Na'vi race. The new trailer offers some breathtaking shots of underwater battle scenes as the Na'vi flee the destruction brought to Pandora by the human race (again!) and their technologically-advanced weapons.
Avatar: The Way of Water will pick up a decade or so after the events of the first film. Jake Sully (Sam Worthington) is now a fully-fledged member of the Na'vi people, living a family life with his partner Neytiri (Zoe Saldaña) and their kids.
The official synopsis reveals that the sequel will chart 'the trouble that follows them, the lengths they go to keep each other safe, the battles they fight to stay alive, and the tragedies they endure'.
The sequel will have the epic-sized runtime of three hours and 12 minutes – more than 30 minutes longer than its predecessor.
Alongside Worthington and Saldaña, the film sees Sigourney Weaver's scientist Grace Augustine and Stephen Lang's once-dead Colonel Quaritch returning. Newcomers include Kate Winslet, reuniting with her Titanic director, and Londoner Jamie Flatters.
A third movie in the Avatar franchise has already been filmed, with a fourth and fifth movie in development. Disney will release an Avatar sequel every other year until 2028, so while it might have taken over a decade to return to the world of Pandora, don't expect to leave anytime soon.
Here's everything we know about Avatar: The Way of Water.