The late Catalan architect Ricardo Bofill was known for creating some of the weirdest, twistiest, most hypnotising buildings in the world. Among of the most famous are these fortress-like apartments, said to be the inspiration for the stairs in Squid Game and basically tailor-made for your Insta feed (decades before that even existed, of course).
And you know what? Some of them are now available to rent on Airbnb. La Muralla Roja, in Alicante in Spain, was originally social housing, but these days has a distinctly posh vibe about it. All the flats are now privately owned, and share an outdoor terrace and rooftop pool. But perhaps the most striking thing about the place are those pastel red façades and Escher-like stairwells.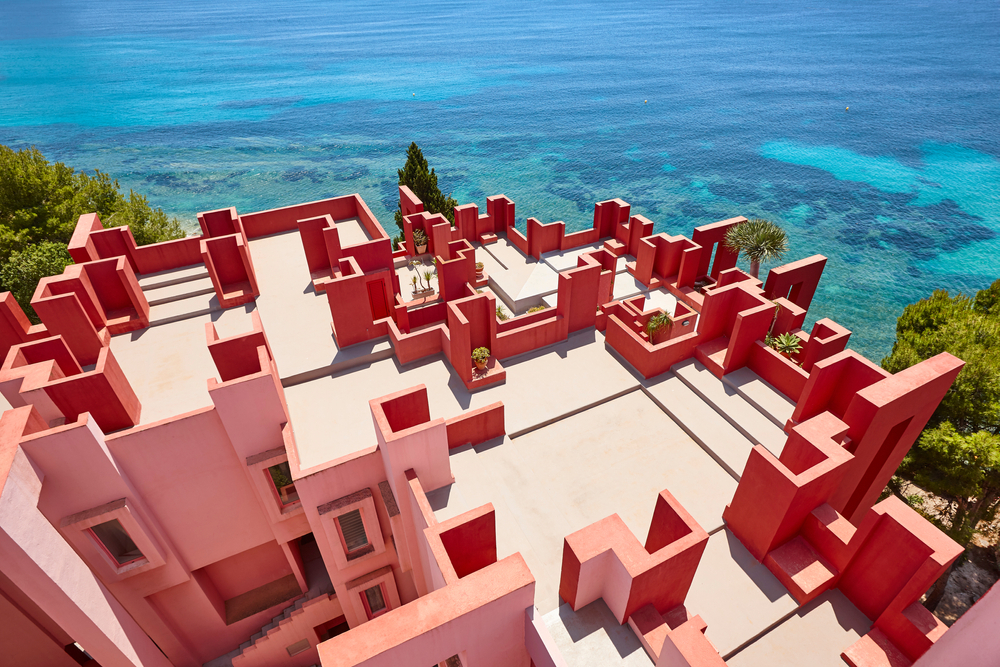 The interiors are pretty swish, too. Among those available to rent is this one-bedroom apartment complete with rattan furniture, cream curtains and a decent array of artworks. With the weather notoriously excellent in these parts, though, no doubt you'll want to spend most of your time lazing on the roof terrace.
This two-bed option has a recently renovated balcony, while this three-bed leans in to the vibrant exterior with its own gaudy orange colour scheme. Best of all, all the flats are just a 50-metre walk from the beach. Tempted? Head over to Airbnb to check availability and book your spot.
Did you see that the 'Too Hot to Handle' villa is now the most expensive Airbnb in the entire world?