This weekend, as the US feasted on hot dogs and Brits settled into a bank holiday, a nefarious voice emerged from the dark recesses of the internet to strike a deadly blow to kindness and decency. Now, after a long weekend, it is with a heavy heart that we announce Paddington 2 is no longer in possession of a 100% score on Rotten Tomatoes.

Director Paul King's second film adaptation featuring the marmalade-slurping bear and his immigrant's journey has held a perfect score on the review aggregator since its release in 2017. Four years after its release, Film Authority critic Eddie Harrison has released a two-star review of the film, and that's enough to reduce its rating to 99%.
To be fair, Harrison says he had initially given Paddington 2 a negative review on the radio when it was released. In making up for lost time in print, he takes umbrage with the film's modernization and sensationalization of the source material and calls out Ben Whishaw's portrayal of the good-natured bear as sounding "like a member of some indie-pop band coming down from an agonising ketamine high."
"His manky-looking bear bears little relation to the classic character, and viewers should be warned; this ain't yo mamma's Paddington bear," he concludes, presumably while shaking his fist angrily at the sky.
In the comments, Harrison vigorously defends his remarks from commenters, clearly relishing in accomplishing his apparent mission to take the sugar out of the world's collective marmalade. In fact, it wouldn't be surprising to discover Harrison is actually Daniel Day Lewis working as a cantankerous film critic in advance of a villainous turn in the recently announced Paddington 3.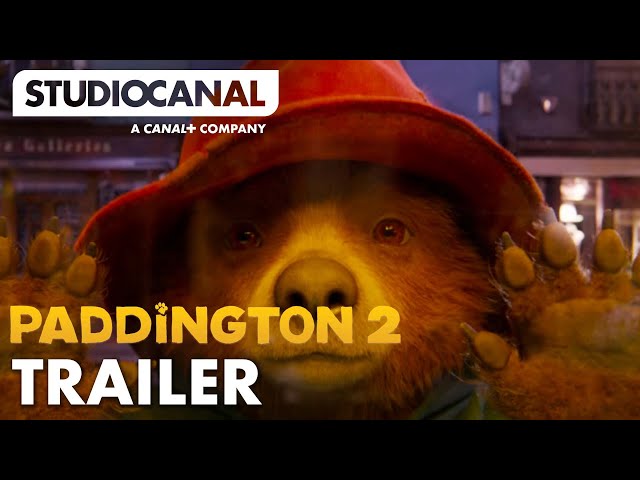 Rotten Tomatoes is far from perfect in terms of its data-crunching — a tepid review can count toward a "fresh" just as easily as a dismissive one could be logged as "rotten." But filing a four-year-late review of a universally beloved film that's not currently scheduled for rerelease or an anniversary seems like dirty pool. It's a poor-faith effort to siphon joy off of a film that Time Out's Helen O'Hara correctly said "gives you hope for a generation growing up with this incarnation of the late, great Michael Bond's loveable creation" in a five-star review.
Like the convicts whose hearts are warmed by the kindness of the titular bear in the film, Paddington 2 is in great company in the 99% club: Other films that got taken down a peg from perfection include All About Eve, Casablanca, Chinatown, Up, Finding Nemo, LA Confidential, North By Northwest and The Third Man.
Meanwhile, the 100 club is currently stocked with classics that could be taken down a point at any moment. Does this mean 12 Angry Men could be reassessed as a flawed masterpiece that squandered the opportunity to cast a yet-unborn Hugh Grant in ridiculous costumes as multiple jurors? Will Cool Hand Luke — which, like Paddington 2, features inmates inspired by the indefatigable spirit of a fellow inmate — be taken to task for its utter lack of hot air balloons as a means of escape? Is an utter lack of marmalade enough to call Toy Story 1 & 2, The Terminator, Rebecca, Grave of the Fireflies, Seven Samurai and Rio Bravo less than perfect?
Amid the flurry of rage, Paddington seemed unbothered.
Updates on the inevitable Change.org petition to strike the belated review from the record are forthcoming.
Read Time Out's 5-star Paddington 2 review

And see what happened when Time Out's youngest reader interviewed the cast