The Arc De Triomphe – who hasn't heard of it? This big ol' imperial monument is probably the most iconic Paris landmark after the Eiffel Tower. It towers high and mighty above the Champs-Élysées. And as anyone who's ever been to Paris can confirm, it really is impressive.

But it's had something of a redesign (at least temporarily). The nineteenth-century memorial has been wrapped in silver, blue and red fabric, as part of a posthumous art installation running until October 3. Appropriately, the show will be called L'Arc de Triomphe Wrapped.

The design was originally conceived by artist couple Christo and Jeanne-Claude, who first drew up the plans in the 1960s.

The idea was revived by the French government, which manages the site, in collaboration with modern art museum the Centre Pompidou. The pair of artists were known for their irreverent wrapping of significant landmarks, swaddling up the Reichstag in Berlin in 1995 and the Central Park Gates in 2005.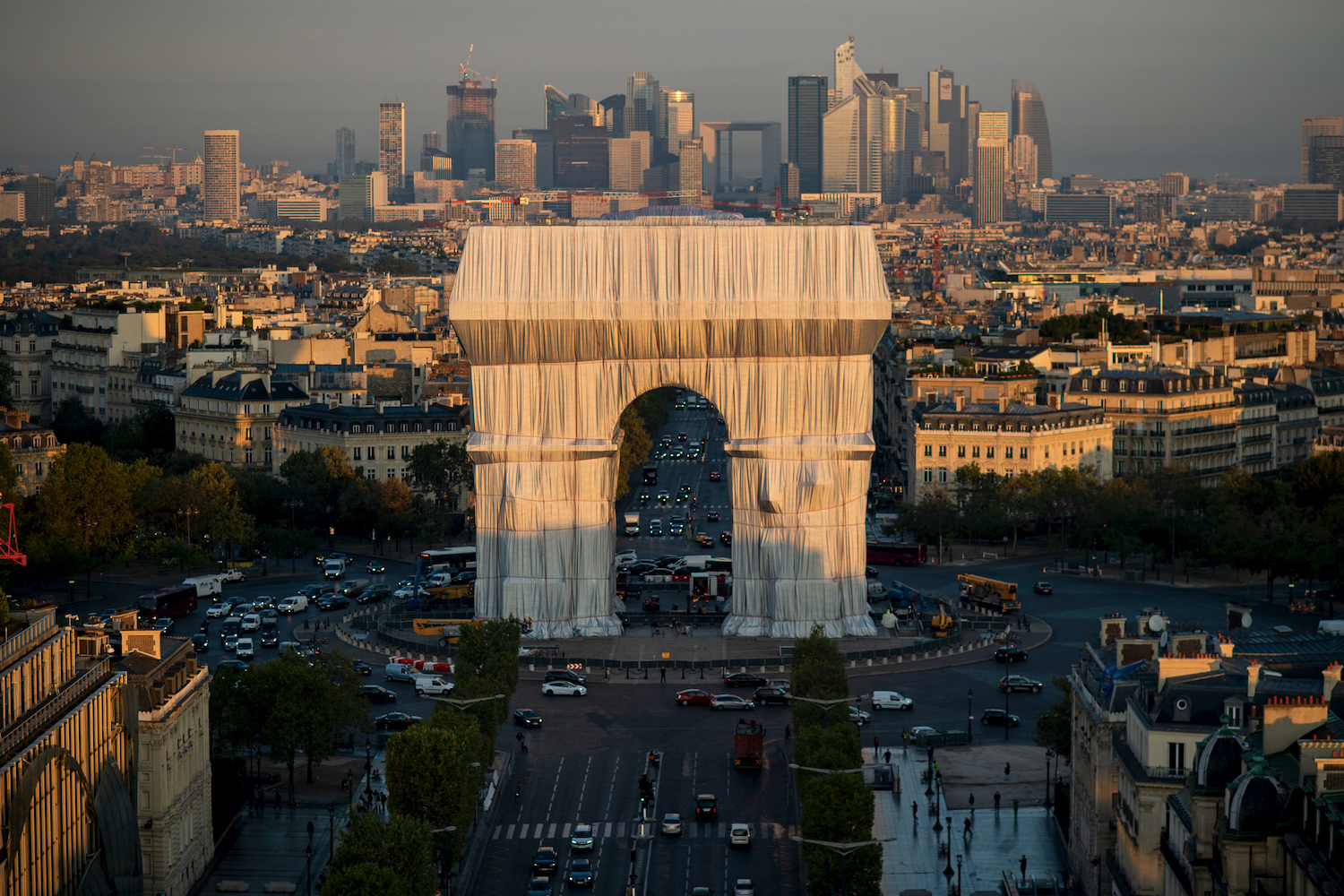 Christo died in May 2020 and his wife Jeanne-Claude in 2009. They planned for their playful artworks to continue after their deaths, with Christo saying 'I want you to know that many of these projects can be built without me. Everything is already written'.
His nephew confirmed this in an interview with The Guardian earlier this year. 'We can do this project without him today because they already drew up every visual and artistic aspect of it,' he said. 'This project is 100 percent Christo and Jeanne-Claude's project. It was his wish and we are just realising his vision.'

Just goes to show – even your most outlandish ideas might end up a reality, albeit six decades later.
More cool plans:
There's a new immersive Frida Kahlo show opening in Mexico City
Three old prisons in Europe are being turned into epic cultural venues