They've come a long way and the Kurupt FM boys are showing no sign of stopping. West London's pirate-radio-titans-cum-BBC-comedy-gods are swapping 108.9 on your dial for the cinema screen this summer when their first movie-length spinoff People Just Do Nothing: Big in Japan lands. The new trailer is here to give a flavour of what to expect.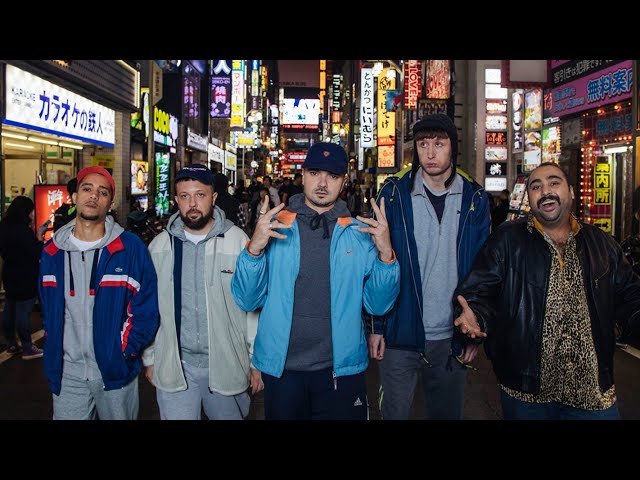 For the uninitiated, Kurupt FM, aka 'the Brentford Beatles', comprise MC Grindah, DJ Beats, Steves, Decoy, and their full-time musical svengali and part-time peanut dust entrepreneur Chabuddy G. Their pirate radio station has come to its natural end but fame and fortune may just await them in Japan, where one of their tracks is being used on a popular TV show.

'Japan is the most advanced city in the world so it makes perfect sense that they would recognise our lyrical talent,' says Grindah. 'We can't wait to go over there and completely destroy the music scene. In a good way.'

'You gotta go where the music takes you,' says Beats. 'Brentford, Ipswich and now Japan.'

You can catch the ensuing fly-on-the-wall mayhem when People Just Do Nothing: Big in Japan gets its UK release on August 18.

Read our interview with the Kurupt FM crew here.
Cinemas are reopening. Find out when your local picture house is back in action.