Having already accomplished the feat of transforming a 304-page children's book into a sprawling three-film, nine-hour epic, Lord of the Rings auteur Peter Jackson is now turning 82 minutes of Beatles music into a six-hour television event.
Well, kind of. Originally intended as a feature film, Jackson's highly anticipated Get Back is the untold story behind the recording of the final two Beatles albums, 1969's Abbey Road and 1970's Let It Be.
The three-episode series — which will debut on Disney+ over Thanksgiving this year —is an intimate look at John Lennon, Paul McCartney, George Harrison and Ringo Starr's final sessions together. It seeks to reframe the fraught narrative of clashing egos and in-fighting that's been widely accepted for more than 50 years.
Here's what we know about the project so far.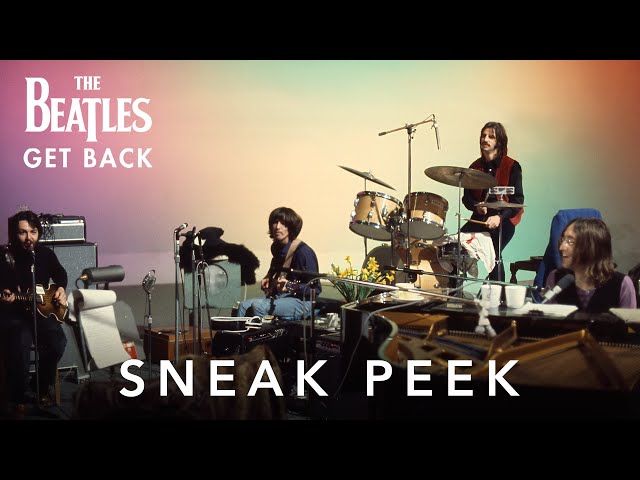 Get Back will offer a joyful revisionist history
The accepted history of these two albums posits the four Beatles as a band of divided geniuses at odds with one another and barely speaking in between isolated recording sessions. A 1970 documentary by Michael Lindsay-Hogg, Let It Be, showed the band members squabbling over songwriting and interacting coldly in the leadup to their iconic final live performance atop the roof of Apple Records.
Jackson's series seeks to set the record straight, using nearly 60 never-seen hours of studio footage shot by Lindsay-Hogg and 150 hours of audio that reframe the Abbey Road and Let It Be sessions as a sometimes-whimsical, infrequently contentious chapter in the lives of music's most famous and influential artists.
"I used to moan because the original documentary was very narrow, built around a moment. There was no joy in it," drummer Ringo Starr said in an interview with Stephen Colbert earlier this year. "I was there. We were laughing, the lads, and there was a little bit of tension, no one can take that away, but to use that moment and not use these 56 hours of unused film…"
Among the reams of unseen footage, Jackson's film — made with the support of surviving Beatles, Yoko Ono and Olivia Harrison — will mark the first time the band's iconic rooftop performance will be seen in its entirety.
"(It is) the story of friends and of individuals. It is the story of human frailties and of a divine partnership. It is a detailed account of the creative process, with the crafting of iconic songs under pressure, set amid the social climate of early 1969," said Jackson in a statement. "But it's not nostalgia — it's raw, honest and human. Over six hours, you'll get to know The Beatles with an intimacy that you never thought possible."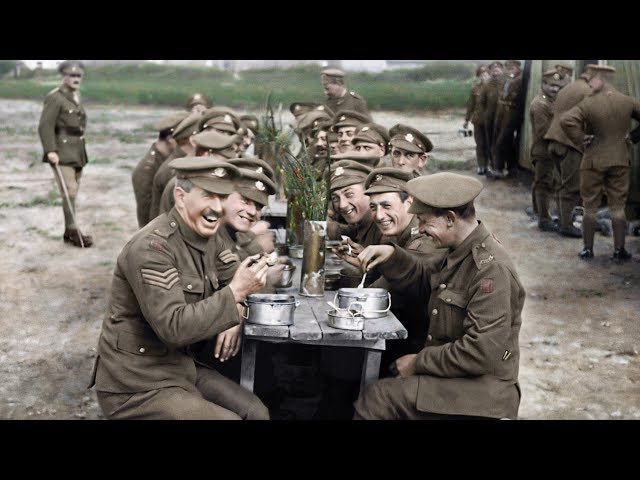 The series will mark a huge step in restoration technology
Jackson is all but synonymous with cutting-edge special effects at this point, having pioneered motion-capture technology in the LOTR films and his King Kong remake. But the man who gave us Orland Bloom surfing down an elephant's trunk has also proven a pioneer in the difficult art of film restoration.
The director previously showed off what modern technology can do for archival footage with the ambitious 2018 World War I documentary They Shall Not Grow Old, in which the director meticulously restored grainy black-and-white footage into full color 3D experience.
Back in December, Jackson revealed to IndieWire that he had spent much of the pandemic lockdown perfecting the look of Get Back, which brings the original footage up to modern clarity and enhances the sound using techniques similar to those deployed in They Shall Not Grow Old.
Jackson's film isn't the first time the material has been re-mixed over history: Back in 2003, Paul McCartney commissioned the release of Let It Be: Naked, which resurrected the album's original tapes and eliminated Phil Spector's post-production additions such as orchestral flourishes. The re-released album also pointed to a counter-narrative in which Lennon, Starr, Harrison and McCartney were very much in sync during live recordings together, and included snippets of the bandmates joking and laughing.
Jackson's now-series seems poised to take that revisionism one step further. In broadening the length and scope beyond what Lindsay-Hogg put on screen, the Oscar-winning should show fans that the biggest band in the world could also have a laugh at a song about an octopus in between ego clashes.
The Beatles: Get Back will debut on Disney+ over the Thanksgiving Holiday.