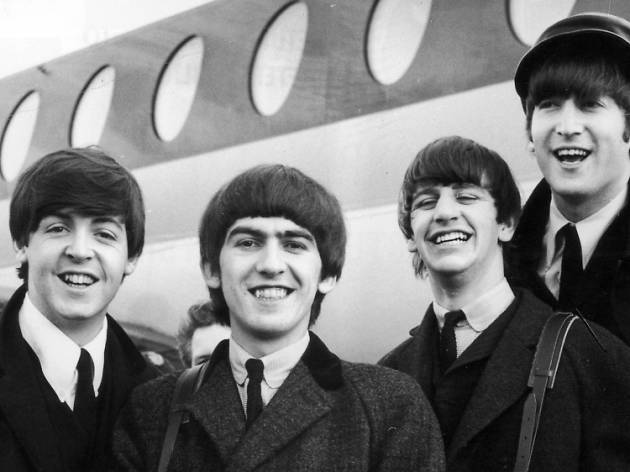 The 50 Best Beatles songs
What are the best Beatles songs of all time? We whittle down the entire output of the Fab Four down to a fab fifty
Imagining pop music without the Beatles is practically unthinkable. The music that John Lennon, Paul McCartney, George Harrison and Ringo Starr wrote and recorded between 1960 and 1970 has surely become the most beloved songbook of all time. The Fab Four made some absolutely classic albums in their time, but sometimes you just want to cut straight to the cream of the crop. That's where our list of the 50 best Beatles songs comes in: it's solid pop gold from start to finish.
50. 'Within You Without You'
Kicking off in the middle of a red-eyed conversation about human isolation, this spiritual 'Sgt Pepper' cut then dives into a humming variation on a theme by Ravi Shankar. For some, it's a pile of reductive, exoticist wank; for others it's George Harrison's finest hour. You can probably guess what side I'm on. James Manning
Don't allow yourself to overlook this song because of its sheer ubiquity (these days, it feels as though Macca is wheeled out to perform it at every major national event). Originally written by Paul McCartney to console John Lennon's son Julian over his parents' impending divorce, 'Hey Jude' is a huge-hearted, super-emotional epic that climaxes with one of pop's most legendary hooks. However many times you've heard it, that "na na na na na na na..." will get you every time. Nick Levine
Never underestimate The Beatles' early stuff. Lennon wrote this corker after being blown away by Smokey Robinson's 'I've Been Good To You' and borrowed the doo-wop stylings and flush harmonies. At just over two minutes, it's a short and snappy showcase for the emotional quality of Lennon's voice, his ragged words imploring an ex to take him back. Listen to the first take, on 'Anthology', for John and Paul's fit of giggling when they get the lyrics mixed up. Amy Smith
The melody, flecked with a Western twang, moves at a gallop pace, while a frosty George Harrison has a good ol' strop on what was his first song for The Beatles. It's actually a relief to know there was a bite behind his doe-like good looks and a boon to have that post-break-up sullen period documented so well. Amy Smith
Here's one Beatles track that absolutely nobody asks for at their wedding. Off the preposterously mixed bag that is 'Magical Mystery Tour', 'Blue Jay Way' is an eerie lucid dream of a song held together by the ceaseless, one-chord drone of a rotary organ. It's another George Harrison joint, named after a mist-wreathed LA street just off the Sunset Strip where he stayed in 1967. The poor kid must have felt a long way from Merseyside. Matt Breen
45. 'Things We Said Today'
For all his youthful goofiness, Macca never had a problem imagining old age. If 'When I'm 64' is a little too oompah for your tastes, try this intimate early ballad. Written from the perspective of a young man imagining himself as an old man looking back on himself as a young man (it's complicated, but it works), 'Things We Said Today' pulls off the almost inconceivable trick of being nostalgic for the present. And it's heartbreaking. Tom Huddleston
Unashamedly saluting Little Richard with its half-shrieked chorus and Lennon's wild electric piano runs, 'I'm Down' is a short, sharp, simple burst of jump-up blues. Perhaps overshadowed by the fact it was the B-side to 'Help!' in 1965, the song remains one of The Beatles' liveliest numbers – despite lyrics about being used, abused and scored by your gal. Such is the raw, rock 'n' roll energy behind the song, in fact, that when Macca belts out 'I'm Down, I'm really down', you can't help thinking that this kid's gonna be a-ok in the end. And funnily enough, he was. Tristan Parker
Ah! When a one-night stand doesn't end well. Once again, the Fab Four position themselves as the lovestruck victims, this time of an errant lover who just doesn't feel the same way after some eye-watering sexual adventures. You can tell it was recorded quickly (in just two takes, in fact) from the way the song literally bounces across the score, buoyed by John on the electric piano and Paul's impassioned, almost breathless, vocals. Amy Smith
'Yes, I'm lonely. Wanna die'. Now that's how you start a blues song. The stripped immediacy of this 'White Album' classic came from the band squeezing into a closet within Abbey Road studios, a throwback to the intimacy of their early Hamburg days, and you can hear the excitement from Paul, George and Ringo as they holler and yelp in the background. Amy Smith
The gentle echo to Paul's vocals creates a deep sadness to what could have been a straight-up love song, with the delicate classical guitar and Ringo's sandy bongos only adding to the haunting tenderness. Personally, I think it sounds like impending heartbreak – only with George Harrison standing nearby, clacking on the claves. Unbelievably, they only played it live once – for an episode of 'Top Gear' (not that one, it was a radio show) in 1964. It's also well worth checking out Kurt Cobain's cover. Amy Smith
40. 'You Never Give Me Your Money'
The second side of 'Abbey Road' is the most perfect thing The Beatles ever recorded: inspired by Brian Wilson's experiments in sonic stitching, Paul created a rolling tapestry of burbling bass, guitar chimes and cosmic harmony, with the occasional spike of feedback, melody and guttural Scouse humour to keep the listener interested. 'You Never Give Me Your Money' is the pinnacle, an aching four-part drama built on images of abandonment and departure, the work of a man preparing for the next phase of his life. Tom Huddleston
So much is made of the rivalry between John and Paul that it is heartening to know they shared mics on this track, a loose, metallic-string twanging jaunt about Paul and his future wife, Linda. The song is as indebted to country music as to an English country ramble, with its rain-splattered, guitar-smacking romance and camaraderie. Amy Smith
Early Beatles or late Beatles? Moptops or maharishis? Well, with 'I Feel Fine' you've got a bit of both, what with the opening hum of feedback (anticipating the boys' sitar phase) and a proto-'Rubber Soul' circular melody, the rattling energy of 'A Hard Day's Night' and the stoned haze of 'Come Together'. It's the best of the Beatles in just over two minutes. James Manning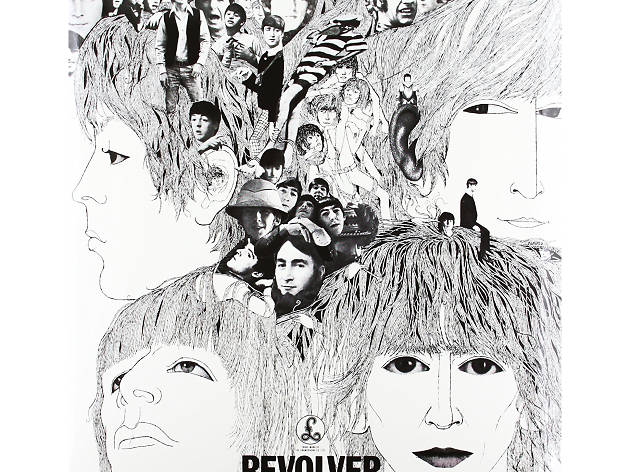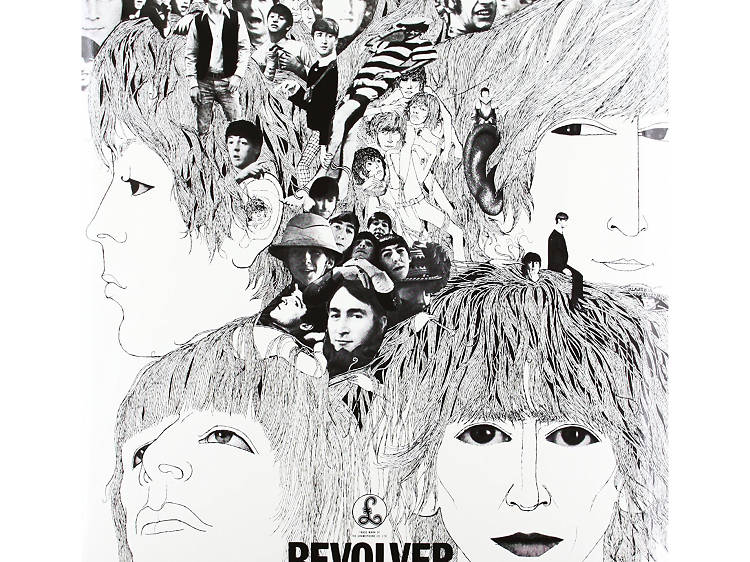 37. 'Got to Get You Into My Life'
A parping Motown-style brass section marches us towards the glorious, life-affirming chorus where McCartney unleashes his most-excellent shouty rock voice in what is, perhaps surprisingly, a psychedelic promise of fidelity from Paul to his beloved weed. Amy Smith
It's been described as ground zero for psychedelic rock, which may not be entirely accurate – The Kinks had done the drone thing on 'See My Friends' by then, while the phased jangle was pure Byrds. Still, 'Rain' remains a mind-mangling milestone: the first use of backwards guitar on a mainstream pop track, vocals that sound like a Gregorian monk with a head cold, bass so fluid it practically drips, and all held together with a martial drum part that Ringo regards as the pinnacle of his career. And who are we to argue? Tom Huddleston
The Beatles do reggae? Well not exactly, partly because the form wasn't quite invented yet in 1964 and partly because that'd be bloody horrible. But with its lurching off-beat and stabbing rhythm guitar, 'She's a Woman' definitely has a touch of ska in its rattling skeleton. Paul said the song was his attempt to write a Little Richard number, but the result is something altogether weirder, a bracing herky-jerky love song at perfect odds with its barnstorming flipside 'I Feel Fine'. Tom Huddleston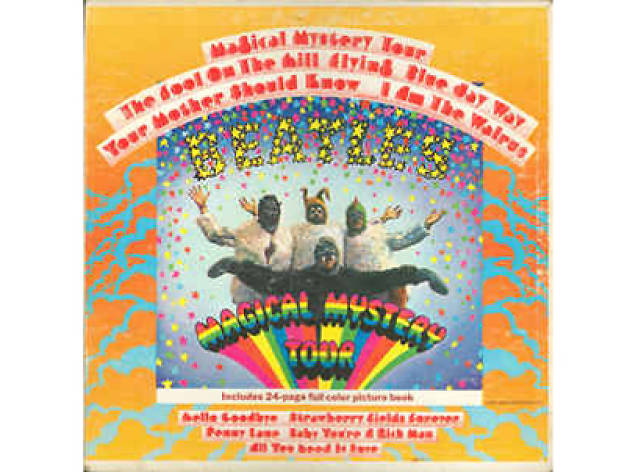 34. 'The Fool On The Hill'
I'll admit to being utterly biased here because my older brother adored this song as a kid. And you can see why: the upright flute and almost-nursery rhyme clumping percussion almost mask the pathos of this misunderstood figure, destined to be ridiculed. It's another desperately melancholy bite of McCartney storytelling, possibly about Maharishi Mahesh Yogi (the second song dedicated to him in this list) that was written between takes of composing 'With A Little Help From My Friends'. Amy Smith
John Lennon was famously dismissive of religion's influence on culture, but this Motown-infused boogie classic has more than a hint of old-time gospel. Sure, like most Lennon songs it's supposedly about love, but it's not hard to hear a touch of the divine in lines like 'In the beginning I misunderstood / but now I've got it, the word is good'. 'The Word' was the first song the band worked up while smoking weed in the studio, which might explain its groovy drone-like simplicity. Tom Huddleston
The grand finale to the band's entire career, 'The End' isn't so much a song as a series of monster breaks capped with a slogan. It's great, though: Ringo's first and only drum solo rattles into that bruising axe-war between George and John, eschewing tedious Claptonian fiddliness in favour of pure fuzzy attack. Then it's over to Paul to bring it on home with a slice of honest hippy wisdom backed by strings and celestial harmonies. Good night, boys. Tom Huddleston
Joyous Hammond organ ushers in a messy, psychedelic wig-out (an intro that is extremely similar to Michael Jackson's 'Black or White') with Ringo's slap-happy drumming and Lennon's twisted, off-kilter vocals sitting centre-stage. It's a brilliant headache of LSD-drenched acid-rock from George. Amy Smith
By 1965, everything the Beatles tried pretty much came off. 'Day Tripper' is a naked attack on the charts with an unforgettable riff in what seems to be a 12-bar blues that then veers way off course. It's all kind of cobbled together. It's also got a laddish strain to it, that received wisdom tells us the Fab Four left behind in Hamburg: the lyric supposedly refers to those swinging '60s society hipsters who dabbled with LSD at the weekend, but the original verse was 'she's a prick-teaser'. Chris Waywell
With their films and carefully tended media personas, the Beatles were one of the first bands to explore the meta dimensions of superstardom. 'Norwegian Wood', with its dreamlike, disparate elements (Greenwich Village folk, sitar, lyric about interior decoration) is an exercise in celebrity existentialism, the mental breakdown of fame. It's a beautiful song in itself, but also suggests that if you were the most famous band in the world, psychedelia was a perfectly logical place to go. Chris Waywell
28. 'I Want You (She's So Heavy)'
It's often said that The Beatles (circa 'The White Album') invented heavy metal with 'Helter Skelter' and 'Revolution'. But on this eight-minute 'Abbey Road' wig-out they went even further, laying the foundations for stoner rock with the relentlessly spiralling outro. Fourteen words, some throaty screams and one monstrous, endlessly stymied riff, and you've got a nail-biting musical portrait of pent-up horniness. It's stunning. James Manning
It's been claimed that The Beatles weren't funky – that they never delivered a loose, 'Sympathy For the Devil'-style dancefloor filler. That's pure bulldog balls – because it's right here. Tucked away on side one of the 'Yellow Submarine' cartoon soundtrack, 'Hey Bulldog' is a towering booty-shaker, a grinding nonsensical love song driven by a killer riff, Paul's fretless bass swoops and Ringo at his chunkiest. Tom Huddleston
This is the first song on the first Beatles album I bought. I didn't really understand 'The White Album', but the eight-year-old me loved the simplicity of Paul's opening rocker with its anachronistic Beach Boys circa 1964 inflections. Like the rest of the LP, it could be seen as a bit of a conceptual mess, but that's why I go back to it more than any of their other records. Chris Waywell
John Lennon would often cite this song as his first subjective track and the first to draw on childhood memories. Over time he siphoned off the specifics relating to Liverpool resulting in his wistful softened double-tracked vocals and Paul and George's closer-than-close harmonies. When the piano kicks in with sped-up baroque trills, it's the sonic equivalent of taking a warm bath in nostalgia. Amy Smith
24. 'Money (That's What I Want)'
Has John's voice ever sounded better? Possibly not. The way he fills every part of every note with a glorious fury is so satisfying. This is, of course, a cover of Barrett Strong's 1959 song and the first hit for Berry Gordy's Motown record label. The band were all massive fans of the Motown sound and, along with manager Brian Epstein, would raid vinyl stores for new US releases. Adding to the barnstorming energy of the track, you can't help but snigger at it's materialistic sentiment – one completely at odds with so many later Beatles songs. Amy Smith
I get excited whenever a guitar sound is described as 'scuzzy', and this version of the 1968 track delivers big time on the scuzz. That tasty distortion was created by plugging the guitar signal directly into the mixing console. There's a softer, slower take (Revolution 1) but 'revolution' is not a topic for soft or 'shooby-doo-wop'. Lennon reveals his perspective of watching anti-war protests from an Indian ashram and the result is the most snarling and ferocious version of saying 'let's all calm down, now, shall we?' Amy Smith
This bluesy rocker was actually conceived as a kind of protest song: Macca set out to satirise the Enoch Powell-stoked controversy over immigration in 1969. Of course, this subject matter makes it oddly topical again in the Brexit era, and its iconic guitar riff obviously hasn't aged a day in 50 years. Amy Smith
It started with lyrics scribbled in school notebooks and resulted in the band's first US number one hit in 1964. Lennon's urgent harmonica meets the skipping, skiffle beat and crashing tambourine for an earnest plea to just be loved back. While Paul's fresh, pleading voice lends a boyish innocence to the track, it is John's flirting, deeper register that points to the band's future transition away from teen heartthrobs. Amy Smith
20. 'While My Guitar Gently Weeps'
For all the alchemy of the Lennon-McCartney creative partnership, it was ultimately hobbled by the clashing of two enormous egos. While they bickered, the quietly reliable George Harrison opened a book, found the words 'gently weeps' at random, and fashioned this piece of high-class melancholia. If there's any cause for weeping, it's that this was released as a B-side to, of all things, Macca's 'Ob-La-Di Ob-La-Da', which Lennon described as 'Paul's granny shit'. Matt Breen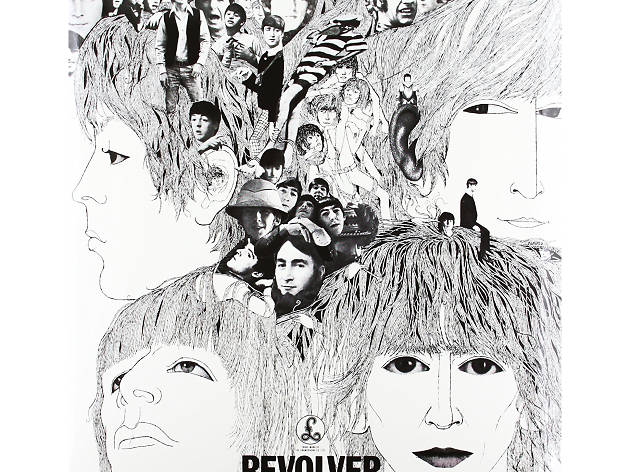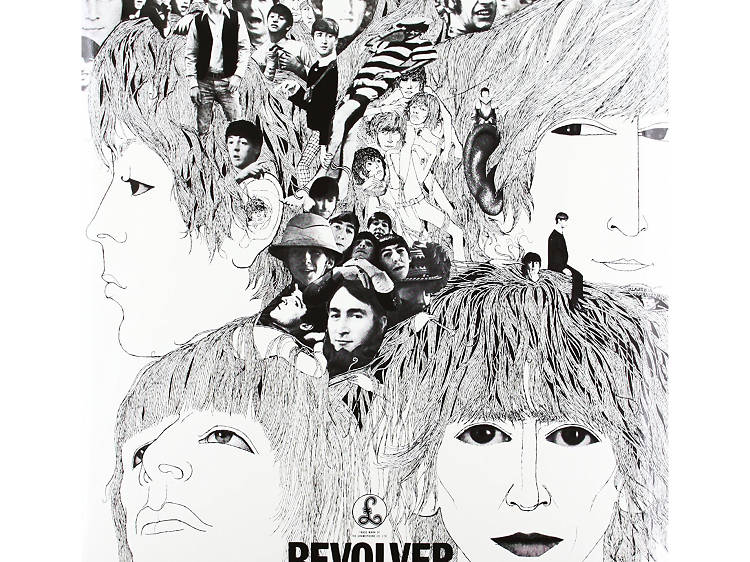 Dow dow dow-dow dow dowwww… 'She said / I know what it's like to be dead'. 'SSSS' is one of those moments when you remember that the Beatles are really good and cool and not just grinning historical cartoon moptops. I also like the fact that it goes into a funny waltz-time bit when every single fucking guitar band since would have stuck a feedback-y guitar solo or something all over it. Chris Waywell
'The whole Beatles thing was just beyond comprehension. I was subconsciously crying out for help,' is what John Lennon said of this song in 1980. Some fans might reckon this song has been a tad overexposed over the years (it's been covered by everyone from Bananarama to Deep Purple), but the band's ability to spin personal anguish into folk-pop gold remains genius-level. Nick Levine
17. 'I Saw Her Standing There'
McCartney's voice is rich and steeped in '50s rock 'n' roll affectation on this twinkling gem that kicks off with a spirited '1, 2, 3, FOUR!' and doesn't let up. Its simple rhythm careers along with Motown clapping and excited whoops, and it's not hard to imagine how this went off at poky venues packed to the hilt. Or indeed at the single-day session that saw this and nine other tracks recorded for their debut album, 'Please Please Me'. Amy Smith
Paul McCartney describes this song as a 'genuine plea' from John to Yoko, and it's easy to see what he means. One of the last songs the Beatles ever recorded is also one of the most nakedly emotional, as Lennon lays himself bare and delivers a gut-wrenchingly intense vocal. If 'Don't Let Me Down' is one of the Beatles' swansongs, it's definitely a fitting one. Nick Levine
15. 'You've Got to Hide Your Love Away'
The Beatles try their hand at contemporary folk in this mournful ode to a secret or unrequited love – the inspiration is still the subject of endless speculation. No matter how much Lennon hams up his Dylan-esque twang, the sense of melancholy is both dense and devastating, aided by a whisper of maracas, splash of tambourine and a rather beautiful flute interlude. Amy Smith
What initially appears to be an acerbic and biting riposte to a selfish woman was actually Lennon's acerbic and biting farewell to the Maharishi Mahesh Yogi's retreat in India, where the whole band had been studying meditation. Written on the way to the airport, it prickles with pique, and Lennon's voice is strangely seductive while he practically croons with scorn and derision at a fallen idol. Amy Smith
13. 'Everybody's Got Something to Hide Except Me and My Monkey'
Incensed by a satirical cartoon depicting Yoko as a monkey on his back draining his creative juices, Lennon wrote this snarling slice of pure rock 'n' roll gristle. The lyrics may be meaningless – the chorus aside, it's all just random shouts of exhortation – but the music rockets like a speeding fire truck, driven by a clanging cowbell and some of Macca's most monstrous bass playing. Pro tip: soul legend Fats Domino's 1969 cover is also magnificent. Tom Huddleston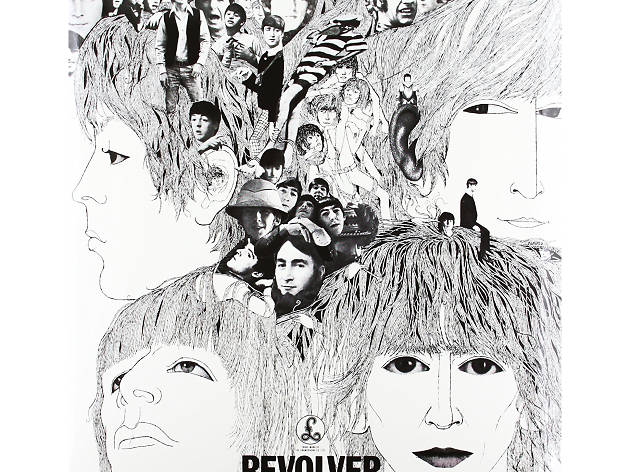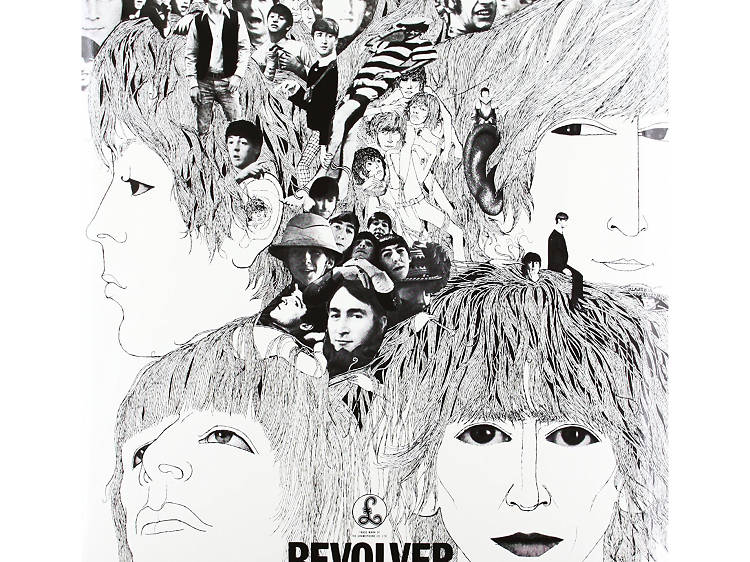 A beautiful, slumbering dedication to sleep, the delicate backing vocals coax like the best lullaby. Ringo's slip-and-slide drumwork staggers alongside Lennon's hazy voice and, just as the wonky beauty of George's guitar recorded-in-reverse creeps in, it slowly fades out. Amy Smith
Show more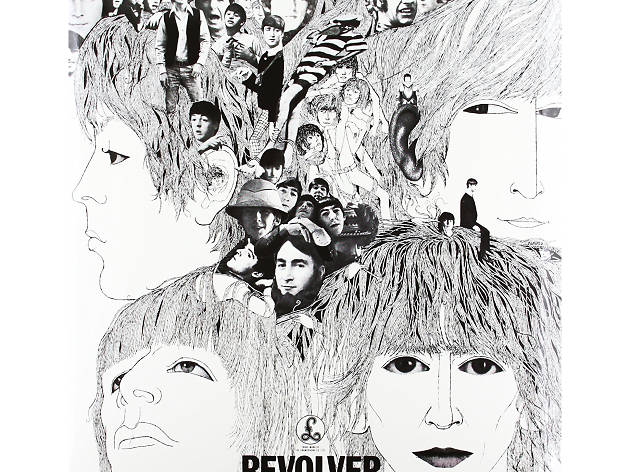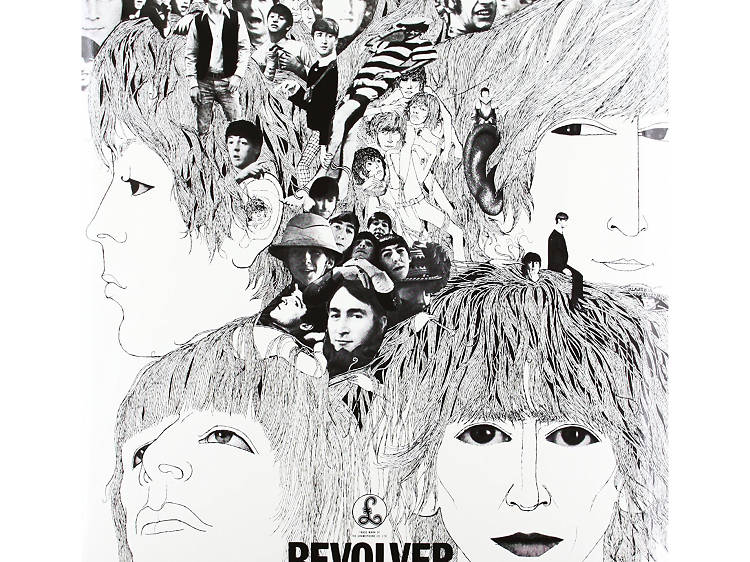 Producer George Martin's classical experience comes to the fore with this beautiful-yet-tragic tale of loneliness. It was the first Beatles track to not include guitars, instead using four channels of stabbing violins to stalk McCartney's soft, winsome storytelling. The stock theme of boy-wants-girl is thrown out to expose the potential loneliness of old age. Amy Smith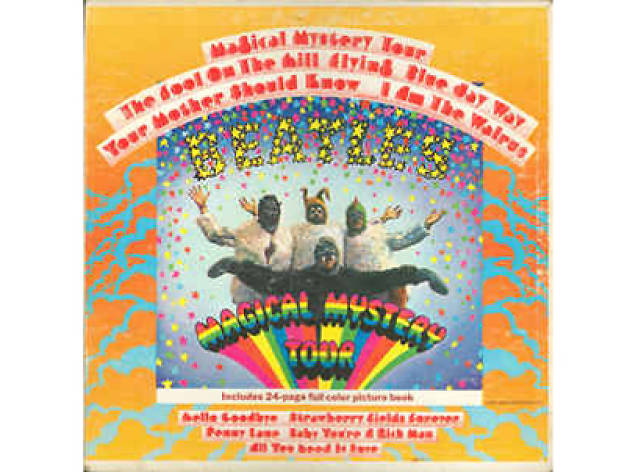 Why is John Lennon's madcap oddity so often written off as the naff byproduct of an acid trip? When, in actual fact, it was the byproduct of two acid trips? Okay, the lyrics are total gibberish – but it takes an expert songwriter to conjure such unforgettable images ('Yellow matter custard / Dripping from a dead dog's eye') and craft something so deliriously infectious. Matt Breen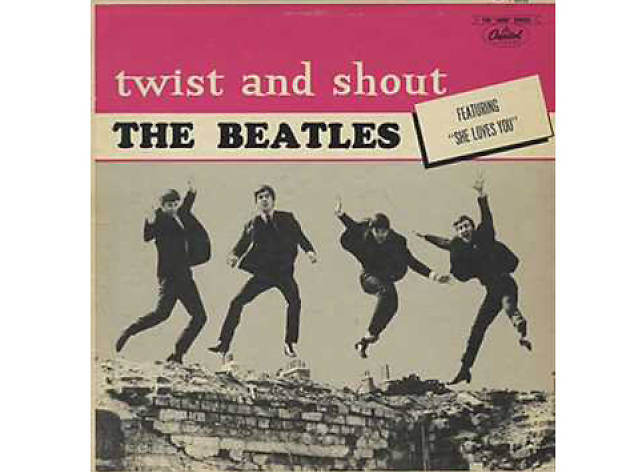 Fact: this is the Beatles' best-selling single. Fact: this is the UK's best-selling single of the '60s, bar none. Fact: it's still almost ludicrously exciting to listen to. Yeah, yeah, yeah. Nick Levine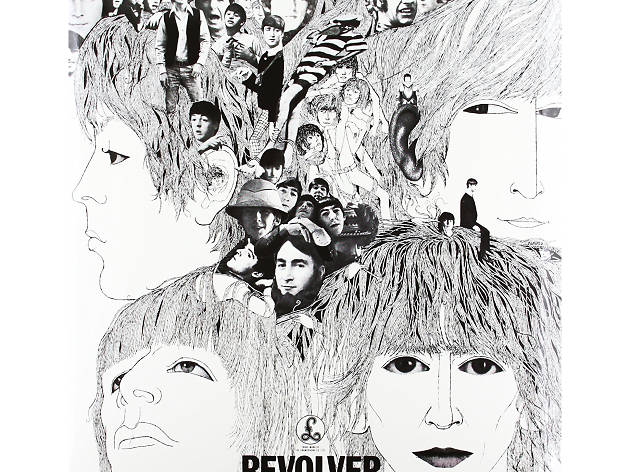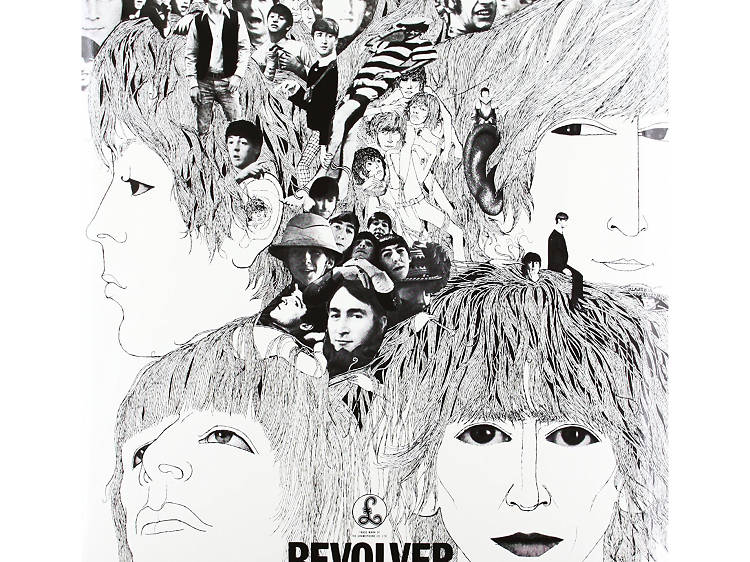 It starts with a growl, a 'Goon Show' voice counting in, then George smacks you in the face and we're away. 'Taxman' wasn't The Beatles' first experiment with off-beam time signatures – 'Ticket to Ride' and 'She's a Woman' had led the charge – but this was something else: you get the distinct sense that if Ringo's backbeat and John's rhythm guitar were just a little less vice-like in their precision, the whole edifice would fall to bits. The lyrics are, of course, whinging rock star bollocks, but everything else is glorious. Tom Huddleston
This is The Beatles at their most energetic and raw. Paul McCartney flings off any twee tendencies for climbing, prog riffs, whirling slide guitar and fierce rock-heavy vocals. Bizarrely, serial killer Charles Manson built an entire warped world theory around the lyrics. This is the track to headbang to, a song to get hyped to and is widely recognised as one of the precursors to heavy metal. Ringo's scream of 'I've got blisters on my fingers!' is the final flourish to an absolute belter. Amy Smith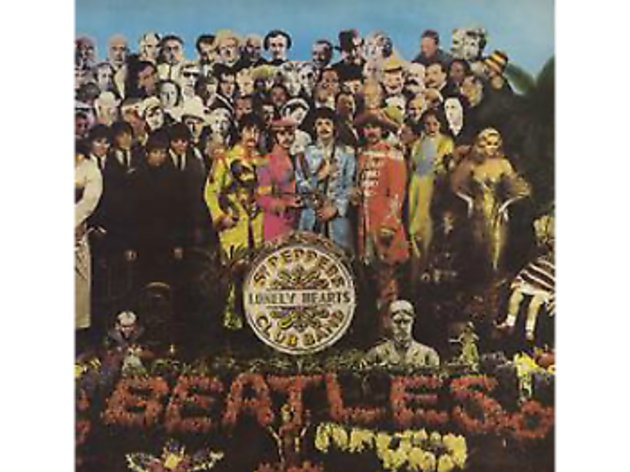 It was such an awesome decision of Lennon and McCartney to portray a runaway's tale from the point of view of the parents; through their protestations of 'we gave her most of our lives, we gave her everything money could buy', you can unpick what was a yawning generational gap. Another one of their few tracks that forgoes guitars for pensive strings. Inspired storytelling. Amy Smith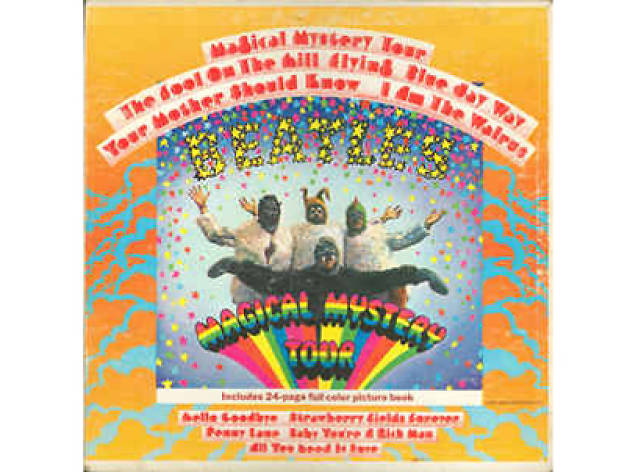 4. 'All You Need is Love'
The band were approached in 1967 to create a song for 'Our World', the first live, global TV show, broadcast to 25 countries. The only criteria being that it could be easily understood. Inspired by the slogans of the Summer of Love and the growing peace movement, John and Paul threw everything at this track: trumpets, a double bass, a bit of 'Greensleeves', a rare one-note chorus, plus a touch of Bach and banjo. While the pacifist motto may not chime with actual world events, we're all allowed to indulge our utopian dreams for 3 mins and 57 seconds. Amy Smith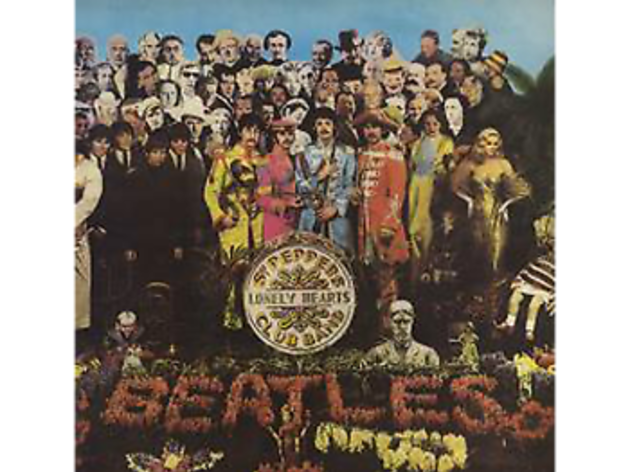 3. 'Strawberry Fields Forever'
Has there ever been a more perfect marriage of tripped-out psychedelia with pure, perfect pop? Probably not, and there probably never will be. Primarily written by the group's resident surrealist, it's arguably one of Lennon's greatest pieces and has his mark stamped all over it – but Macca's woozy Mellotron intro is unarguably brilliant and still capable of inducing a few goosebumps. Originally recorded during the 'Sgt Pepper…' sessions, George Martin later decided to remove the track from the album along with 'Penny Lane', after releasing both songs as a double A-side. Marketing-wise, a bad move – but in hindsight it just added to the individual allure of what continues to be a genuinely magical mystery of a song. Tristan Parker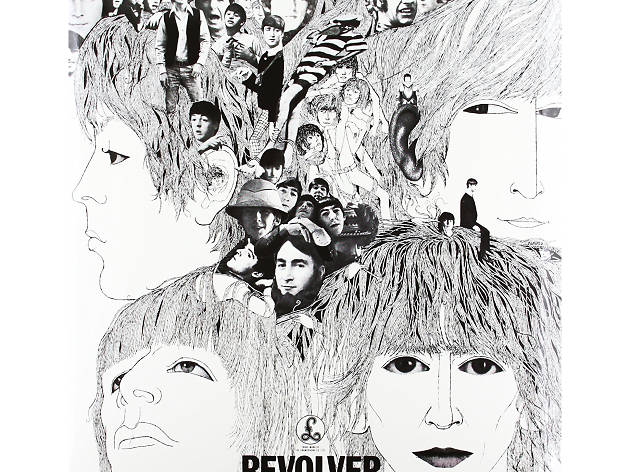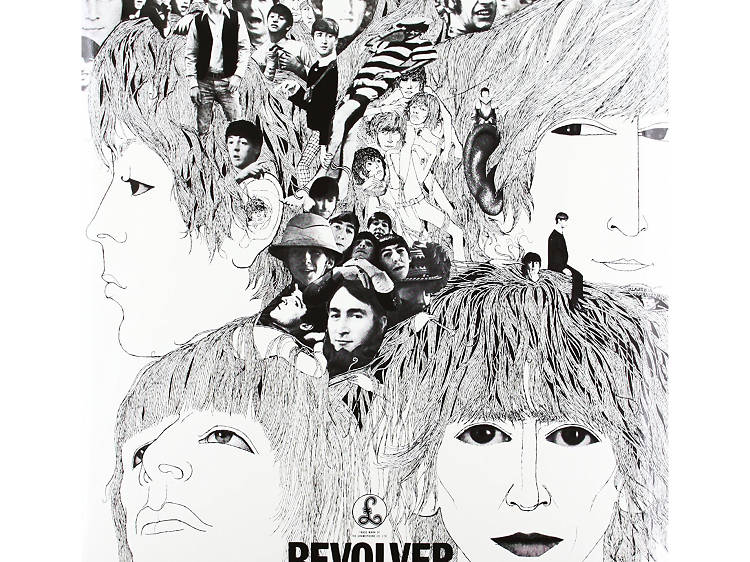 2. 'Tomorrow Never Knows'
Eternally imitated and never matched, this song changed music – no question. The squiggly tape loops, George's backwards guitar, Ringo's endless backbeat, Paul's 'om' of a bassline and John's whacked-out Tibetan pronouncements on life, death and oblivion still sound totally electrifying in 2017. In 1966 it must have sounded like the end of the world, or the start of a new one. James Manning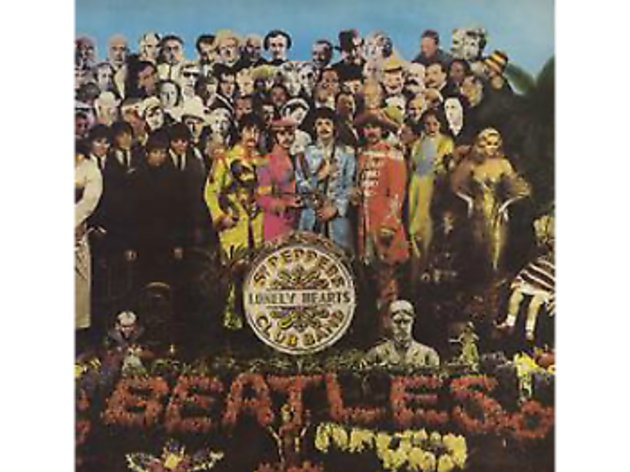 No one knits together the grandiose and the mundane like The Beatles. Lyrically, 'A Day in the Life' is pure poetic banality: John goes to the pictures and worries about holes in the road while Paul gets startled by his alarm clock and smokes a joint on the bus. But musically it's an apocalypse: from the concrete opening piano chords to the queasy orchestral climax, this song feels like the end of, well, everything. Tom Huddleston
Best pop songs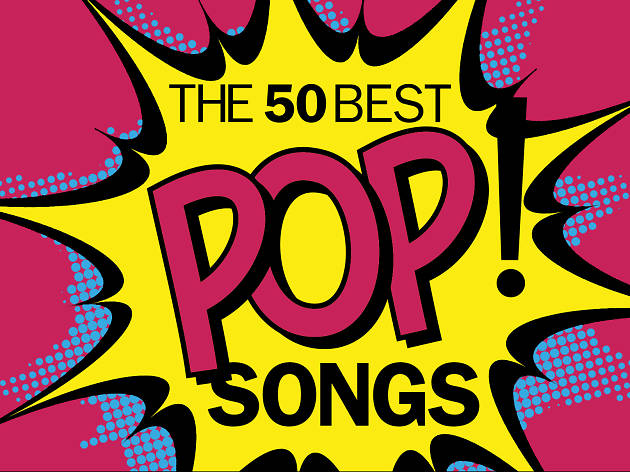 Few people can resist the infectious lure of a good pop song, let alone 50 of the best. Time Out's music obsessives have filtered through some of pop's finest floor-fillers and chart toppers to ever have graced the airwaves and selected the cream of the crop.
Support Time Out
We see you're using an ad-blocker. Ad revenue is Time Out's main source of income. The content you're reading is made by independent, expert local journalists.
Support Time Out directly today and help us champion the people and places which make the city tick. Cheers!
Donate now