Ryan Reynolds is something of a big deal in Wales right now. You probably heard that the Hollywood star has bought a stake in Wrexham FC, with his Rob McElhenney of It's Always Sunny in Philadelphia fame as co-investor.
But Wales is kind of a big deal for Reynolds too. So much so that his latest action-comedy, Netflix's Red Notice, has been released with Welsh subtitles. Not a privilege afforded to many – or as far as we know, any – other big Netflix releases.
It's the kind of spectacularly niche marketing synergy that we absolutely live for. 'I personally can't stand those celebrities who take advantage of filming opportunities to promote their personal interests,' said Reynolds in a video. 'Many critics are raving about the film and it will be subtitled in Welsh for my friends in Wrexham.' ​​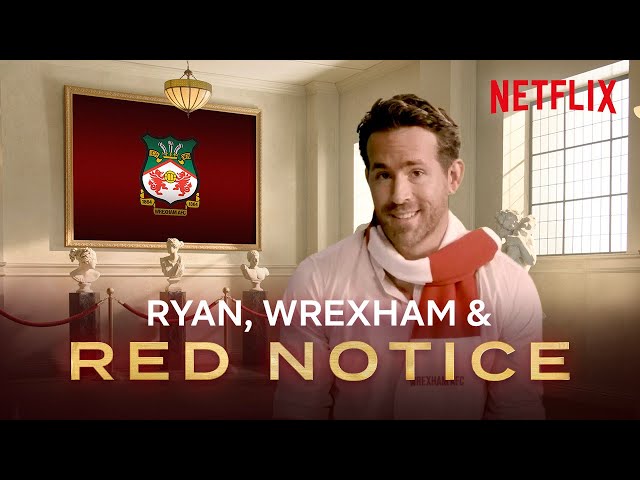 Red Notice, which broke the streaming platform's first-day viewing record, co-stars Dwayne Johnson and Gal Gadot. The former plays an FBI profiler, whose forensic mind is backed up by arms the size of filing cabinets. Gadot, meanwhile, is the art thief he and Reynolds are pursuing. The twist? Reynolds' character is also an art thief.

Anyway, some art is definitely getting stolen by some A-listers and you can see it happen (with Welsh subtitles) now.
Wrexham-ers will be getting another treat next year when Welcome to Wrexham, a behind-the-scenes look at Reynolds and McElhenney's takeover of the club, launches on Netflix.

Here's everything we know about Downton Abbey 2.
Squid Game season 2 gets a green light: Here's what to expect.