Anyone who loved the first Downton Abbey movie – and that's a lot of people... it made $193m worldwide – will be counting down the days until the sequel hits cinemas. The first movie unashamedly played like an extended episode that didn't stray from Lord and Lady Grantham's Yorkshire pile and mixed up high drama (a Republican assassin!) with slightly lower drama (sudden rain!). Downton Abbey: A New Era takes things up to the very end of the 1920s and all the fashion, jazz and hip-swinging you'd imagine – well, some of it at least. Here's what we know so far.

When is Downton Abbey: A New Era out?
It's in cinemas on April 29, 2022 worldwide.
Is there a Downton Abbey: A New Era trailer?
Yes indeed. First, a teaser was released – via the internet's equivalent of a silver platter – to give a flavour of what to expect. Then came the main event: a full blast of Downtonian splendour in the shape of a trailer. Magnifique.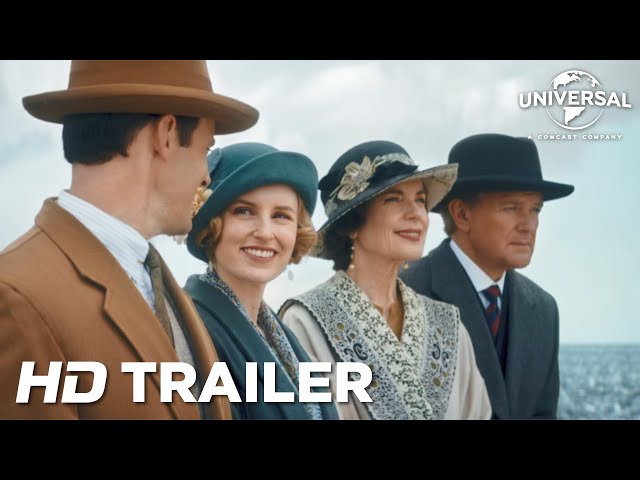 Who is in Downton Abbey: A New Era?
The big guns are all back for this one, including Hugh Bonneville as Robert Crawley and Elizabeth McGovern as his American wife Cora – the Michael and Kay Corleone of Downton – with Michelle Dockery back as the couple's sophisticated daughter Lady Mary Talbot. Surprisingly, Maggie Smith also returns as Crawley's venomously-tongued mater, Lady Violet Crawley, the dowager countess – but more on that later.
There's no sign of Matthew Goode in either the trailer or on the cast list – perhaps his character, the narratively non-committal Henry Talbot, is off on his travels again. Either way, Lady Mary seems to be going it alone in this one – albeit with her devoted sister, Lady Edith (Laura Carmichael), for company.

Definitely not going it alone is Allen Leach's Irish estate manager and friend of the family, Tom Branson. He and maid Lucy Smith (Tuppence Middleton) had a surreptitious snog in the first movie before slow dancing on the terrace of Downton in a romantic epilogue that would have brought tears to the eyes of anyone who remembered poor Tom's many tragedies. Now, judging by the trailer, the pair are tying the knot in a big Downton-style wedding.
Also heading back to Dow-Abs? Imelda Staunton, Jim Carter, Brendan Coyle, Kevin Doyle, Joanne Froggatt, Robert James-Collier, Phyllis Logan, Harry Hadden-Paton, Imelda Staunton, Penelope Wilton and Lesley Nicol. Mrs Patmore hive assemble!
Is Maggie Smith's Dowager Countess back?
Was anyone going to stop her? Towards the end of the first movie Lady Violet (Smith) was making dark noises about seeing a doctor 'in London' (crumbs) and was giving the impression that her Dowaging days were rapidly coming to an end. But there's nothing like a stoical demeanour and the narrative requirements of a sequel to help one defy terminal illness. And besides, if anyone is going to give the Big C a dismissive slap in the face with a white glove, it's the formidable Violet Crawley.
But it's an interesting question because Smith was the last cast member to sign up for the first movie and her final lines in the film sounded a lot like a farewell. 'I have lived a privileged and an interesting life, and now it's time to go,' Lady Violet told gathered family members. 'I'm leaving the family and the place that I treasure in talented hands.'
Who is joining the Downton Abbey: A New Era cast?

The biggest new name – for anyone outside of France, that is – is The Affair star Dominic West. According to the Daily Mail, he'll be playing a rich aristocrat who is invited to stay at Downton Abbey by Lord Grantham. French audiences may be enticed in by the presence of stellar Gallic thesp Nathalie Baye – recently seen playing a high-maintenance version of herself in Netflix's hit comedy series Call My Agent!. In Downton 2, she'll be an old friend of Lady Violet and a likely link to her mysterious past – and that big shiny villa.
Also joining the jolly jamboree are Laura Haddock (The Inbetweeners) and Hannibal's Hugh Dancy. Haddock is Myrna Dalgliesh, a lady we know very little about at this point, other than she cuts a dash, plays a spot of tennis and is likely to break someone's heart.
There's a new name behind the camera, too. Michael Engler, director of the first Downton Abbey movie, has handed over his loudhailer to Goodbye, Christopher Robin's Simon Curtis.
What is Downton Abbey: A New Era about?
Lady Violet has come into possession of a villa in France – the sunny bit down south – and this unexpected inheritance looks like unveiling some saucy secrets from her past. It will also transport the Crawleys, plus loyal attendants, to foreign climes. 'They'd better be warned,' says the butler Mr Carson, 'the British are coming.' Zut alors, etc.
The whole series has been about change and the march of time but screenwriter/creator Julian Fellowes says A New Era will be, well, a whole new era. '[The] Crawleys of Downton are nearly in the 1930s, which is merely the beginning of the modern world,' he tells People. 'Everything from entertainment to transport was really different by the end of the '20s.'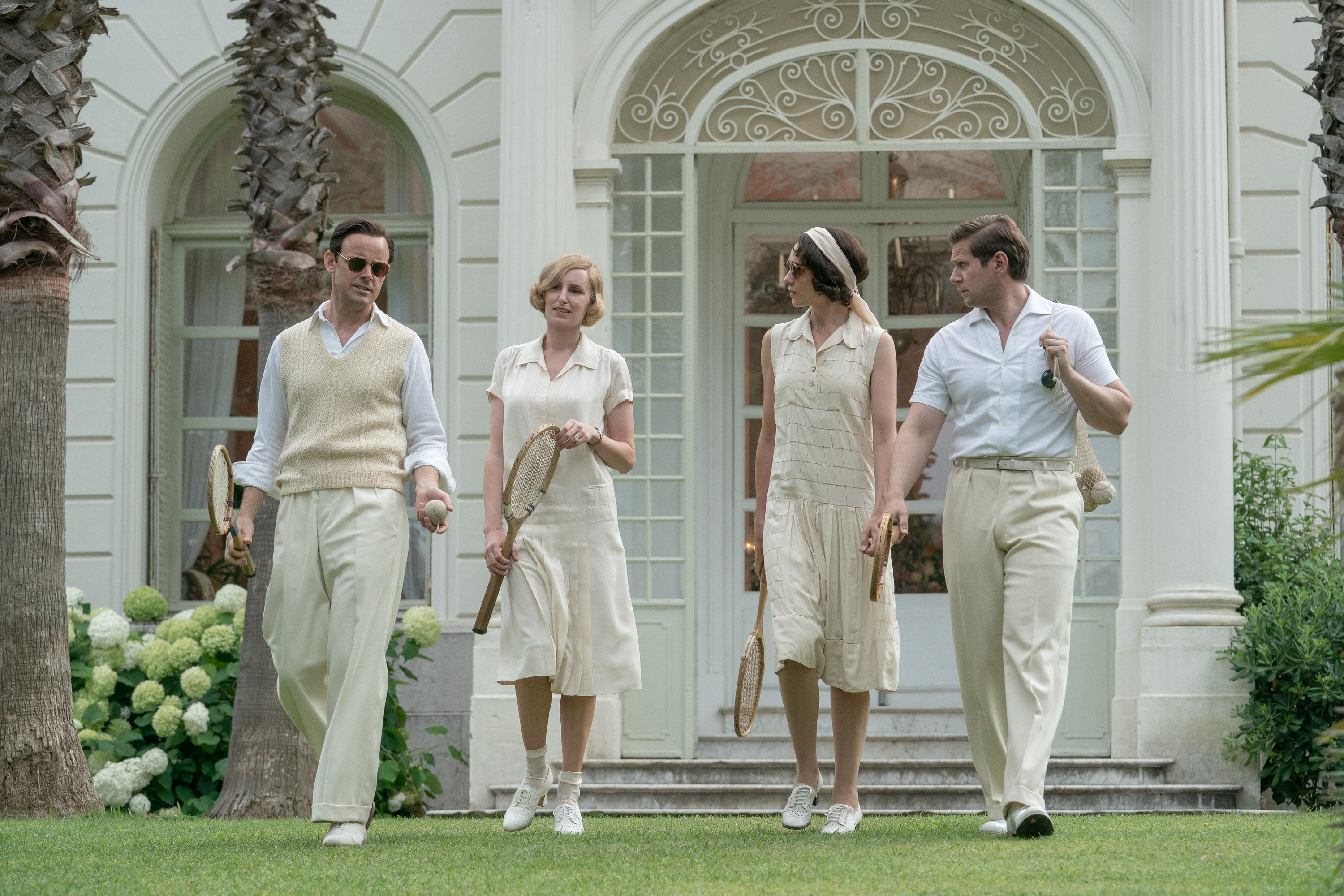 Fellowes is calling it an 'unashamedly feel-good film', that will continue to stick like glue to the forward-thinking Lady Mary as an avatar for wider social change. 'As we know from the last film, Mary may not be the titular head of the household, but she is effectively running the show.'

Most of all, though, expect the same Downton good vibes as the show's combination of likeable characters, real struggles and posh soirées hits the big screen again. 'If we are useful for cheering people up and giving them an easy time of it,' says Fellowes, 'that doesn't bother me.'

The real-life Downton, Highclare Castle, is one of the 101 places all movielovers should visit.