There's not many people who could secretly shoot an entire movie during a pandemic but that's exactly what Sacha Baron Cohen has pulled off on the quiet. According to Collider's scoop, he has a sequel to his hit comedy Borat in the can and has already screened it to Hollywood bigwigs. This recent YouTube footage showing him in full Borat guise in LA suddenly makes a lot more sense.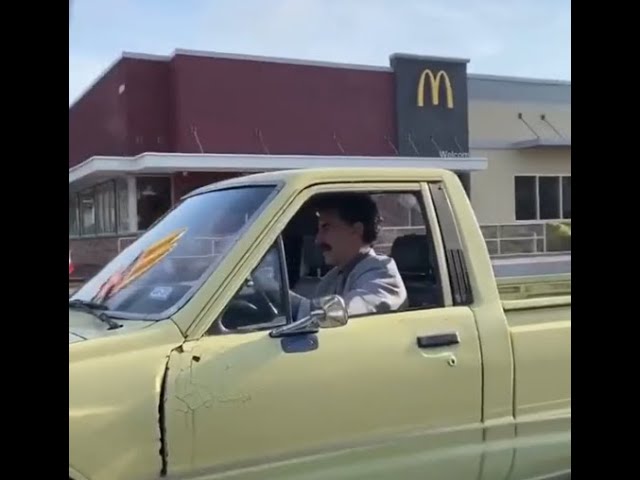 Baron Cohen's cringe-com landmark – full title: Borat: Cultural Learnings of America for Make Benefit Glorious Nation of Kazakhstan – was box office gold back in 2006, taking $262 globally (although very little in Kazakhstan itself). It followed little-known Kazakh TV personality Borat Sagdiyev (played by Baron Cohen himself) as he travelled the United States getting into the kinds of awkward scenarios you could only watch through your fingers. That naked hotel wrestling still haunts our nightmares.
Little is known about the new film's plot, although the rumour is that it picks up with Borat now famous after the first movie and attempting to keep a low profile as he goes about interviewing people. This meta set-up has the added benefit of allowing Baron Cohen to pull off madcap stunts like pranking former New York Mayor Rudy Giuliani and getting a bunch of alt-right types to join a racist singalong – both of which were reported over the summer.
Of course, the world has changed plenty since 2006 when trigger warnings and cancel culture weren't a thing. How will Baron Cohen's notoriously on-the-nose media personality adjust to all this? Not even slightly, would be our best guess.
Lily James and Armie Hammer smoulder in the new trailer for Netflix's Rebecca.

Only diverse films will be considered for the Best Picture Oscar from 2025.