When it comes to Secret Invasion, trust nobody and assume nothing is as it seems.
So far, Marvel's Disney+ series have introduced multiversal madness, chaos magic, ancient gods and a lawyer with the powers of a Hulk. But now things are set to turn even stranger with a shapeshifting sci-fi series that will leave you questioning everything you think you know about the Marvel Cinematic Universe.
The six-part series is coming to Disney+ in 2023 and a first trailer has arrived to offer a glimpse at the A-list cast in action.
Here's all you need to know about the alien mystery coming to the MCU.
When will Secret Invasion be released?
Secret Invasion will be on Disney+ in early 2023, although the exact launch date is yet to be announced.

It's expected to be the first Disney+ TV series of the MCU's Phase Five, with other shows arriving in 2023 to include Echo, Loki, Ironheart, and Agatha: Coven of Chaos.
What is Secret Invasion about?
Based on the 2008 Marvel comic series, Secret Invasion follows a faction of shapeshifting Skrulls who have been infiltrating Earth for years and are secretly posing as some of the planet's most powerful heroes.
'What's a Skrull?' we hear you ask – and it's a fair question. You'll need to cast your mind back to the bit in Captain Marvel where Brie Larson's superhero battles a group of tech-savvy reptilian aliens. That's the Skrull. And they're back.
In Secret Invasion, old S.H.I.E.L.D. boss Nick Fury (Samuel L Jackson) returns to take on the threat, having been last seen on a space station with Kree member Talos (Ben Mendelsohn). While the plot twist in Captain Marvel revealed that the Skrulls were actually refugees fleeing warzones, it would seem some bad egg Skrulls are back to cause mayhem.
Secret Invasion will be released just before The Marvels arrives in cinemas in July 2023. There's no confirmed link between the two projects yet, but it's highly likely the aftermath of the series will be explored in the Captain Marvel sequel.
However, like most screen adaptations of Marvel comic storylines, expect Secret Invasion to differ from the source material. The major difference will be the line-up of heroes featured, with the comic-book storyline including now deceased MCU characters like Iron Man and Black Widow. There are also characters so-far not seen in the MCU, like the Fantastic Four and several mutants.
Who is in the Secret Invasion cast?
The cast of Secret Invasion includes a host of returning Marvel veterans and new faces. Although with the show's premise revolving around shapeshifting aliens, expect a few surprises along the way.
Alongside Jackson as Fury and Mendelsohn as the Skrull Talos, Cobie Smulders returns as Maria Hill.
Don Cheadle will also return as Colonel James Rhodes, before reprising the role once again in spin-off Armor Wars. Although the Secret Invasion trailer suggests that the military veteran won't be donning his War Machine armor here.
Martin Freeman is also back in the MCU, presumably reprising his role of CIA agent Everett Ross, or could it be a Skrull impersonating him? Remember: nothing, and no one, here is what it seems.
Olivia Colman will appear as Special Agent Sonya Falsworth, a descendant of James Montgomery Falsworth, who fought alongside Steve Rogers in Captain America: The First Avenger. In the trailer, she can be seen telling a weary Fury: 'You're in no shape for this fight that lies before us.'
The OA's Kingsley Ben-Adir has been cast as rebel Skrull leader Gravik, likely to be the main villain of the series, while Emilia Clarke is expected to be appearing as an incognito Skrull.
Due to the nature of the show revolving around shapeshifting Skrulls infiltrating Earth's most powerful groups of society, expect to see several cameos from previous MCU favourites.
Is there a trailer for Secret Invasion?
Yes! A trailer was unveiled at Disney's D23 event in September 2022.

Look out for some London locations in there. Eagle-eyed viewers will spot the city's East End streets at the 84-second mark here.
Watch the action-packed teaser clip below.
What other Marvel series will be landing on Disney+?
Fans can look forward to seeing Werewolf by Night when it arrives on Disney+ on October 7.
The horror movie will follow Jack Russell, who becomes a werewolf once the moon rises. In the comics, he's tussled with the likes of Spider-Man and various Avengers, but this upcoming special looks set to be more in the style of classic monster movies. Check out the trailer below.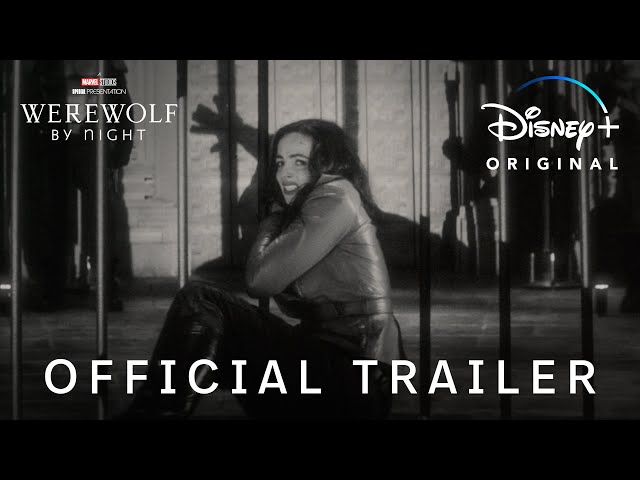 Then it will be time to get in the festive spirit with The Guardians of the Galaxy Holiday Special arriving on the streaming platform in December, just in time for Christmas.
The special will take place between events of Thor: Love and Thunder and the upcoming Guardians of the Galaxy Vol. 3.
All the Marvel movies ranked from worst to best.
Black Panther: Wakanda Forever - five things to look out for in the new trailer.