Last year, Warner Bros. buckled to fan pressure and unleashed the so-called Snyder Cut upon the world. But when they opened the figurative ark containing Justice League, nobody could have guessed it would clear the path for another maligned nerd-culture misfire to rise from the past and dare us to stare into its dark heart.
Behold and cower: There's a new, extended cut of 1993's Super Mario Bros.
This is not the overzealous work of producers Buena Vista or a curse unleashed by the vengeful spirit of star Bob Hoskins. Per IGN, the so-called "Morton Jankel Cut" — named for the film's husband-and-wife directing team of Rocky Morton and Annabel Jankel — is the work of Movie Archive Team, which enlisted filmmaker Garret Gilchrist to meticulously restore a series of deleted scenes from the rough cut before restoring them into the film itself.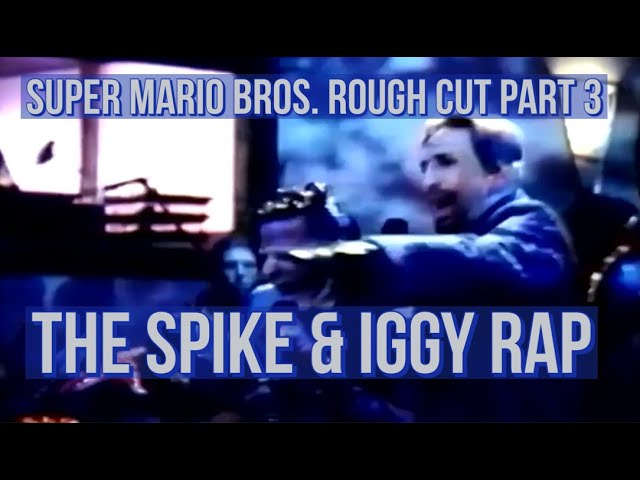 The result takes the runtime of Super Mario Bros. from an 104 minutes to 125. Among the footage — whose discovery was announced by Movie Archive Team last year — is an extended talk-rap sequence with henchmen Iggy and Spike set in a strip club, which was shot despite this being a film marketed for children. There's also a cut subplot involving mafia-affiliated rival plumbers and a gooey execution courtesy of Dennis Hopper's unhinged King Koopa. Various other scenes are extended and reedited.
And yes, you can watch the whole unholy thing right here:

Released in 1993, Super Mario Bros. was the first major adaptation of a Nintendo property. It ditched the game's colorful world of psychedelic mushrooms and whimsy for a grim, rain-drenched tale set in a steampunk metropolis with zero princesses or castles. It was a colossal failure on all fronts, and nearly 30 years later remains shorthand for the difficulty of adapting video games. Compared to it, this year's Mortal Kombat looks like Seven Samurai.
Through the rigorous restoration, the directors' intended adult-oriented tone for the children's movie has been reestablished. Those behind its resurrection expressed hopes that the extended version could see an official release. While that's unlikely, it's 2021 and we just received a four-hour version of a universally derided movie in which Jared Leto's Joker spits dorm-room philosophy at Batman in a post-apocalyptic desert, so anything's possible.
Here's what Time Out said about Super Mario Bros. way back in 1993