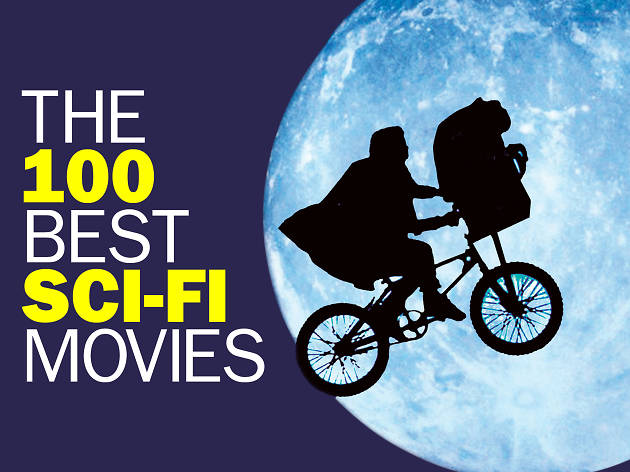 The 100 best sci-fi movies
From human clones to alien invasions: we asked scientists, filmmakers and writers to select the best sci-fi films in cinema history
Science-fiction movies aren't just an opportunity to show off the vibrating hum and power of laser swords, the mammoth size of spaceships or incredible alien civilisations. Those things are cool, don't get us wrong, but some of the best sci-fi also acts as an opportunity to teach us about foibles, flaws, heart and resilience of humanity. Films like Ex-Machina and WALL-E interrogate our humanity's ethics and our propensity for destruction, while Andrei Tarkovsky's Solaris and Stanley Kubrick's 2001: A Space Odyssey provide poetic meditations on grief, ambition and evolution.
Of course, the genre gives filmmakers a chance to get creative, too, providing them with a long leash to be as inventive and innovative as they like. Want killer space robots hellbent on destroying the galaxy? Go for it. How about an algorithm that can predict murders? Perhaps not as far-fetched as it initially seemed. Space wizards with daddy issues? Sure. The possibilities are truly endless.
In order to choose the 100 best sci-fi movies, then, we decided that it was only right to enlist the assistance of a team of turbocharged experts, including Nobel Prize-winning geneticist Sir Paul Nurse, film director Guillermo del Toro, and the mind behind Game of Thrones, George RR Martin. We then threw in a few Time Out writers just for good measure.
The result is a list as expansive as the universe; a definitive selection housing all-time classics like Blade Runner to left-field entries such as Eternal Sunshine of the Spotless Mind. It's such a good list, you'll want to clone it.
Want more brilliant film recommendations? Check out our lists for the best horror movies and the best thrillers ever made.