The 100 best sci-fi movies
Leading science experts, writers and filmmakers help us decide the best sci-fi films ever made.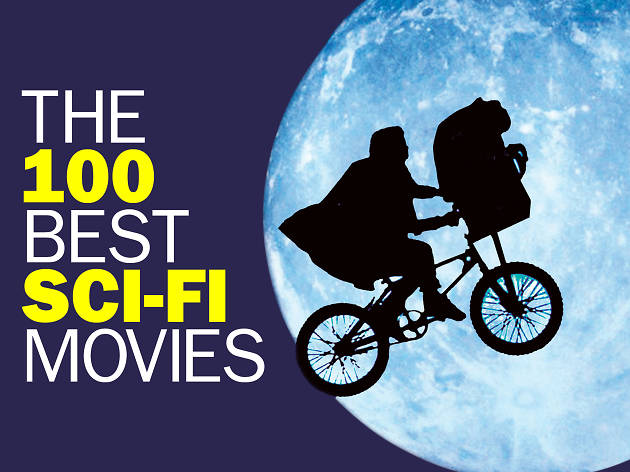 Science fiction provides a limitless cinematic experience where anything is possible. It's a genre where our wildest dreams come to fruition and our greatest fears are explored. Nevertheless, there is a misconception that sci-fi is all spaceships, aliens, robots, laser swords and time travel. And while that may be true, it's only a fraction of what the genre has to offer — there's also danger, discovery, the ability to change your entire being and macro questions about human morality to be had.

From the cardboard special effects of the silent era to the digital excess of modern blockbusters, sci-fi has always been hugely popular with audiences, but it's taken some cajoling to get the critics interested. Nowadays, however, sci-fi romps, along with comic book movies and horror films, are finding themselves more critically lauded. Genre is no longer a dirty word.

But with sci-fi now bigger than ever, how do you go about figuring out which film is greatest? To find out, we asked Nobel prize winners such as geneticist Sir Paul Nurse, iconic authors like 'Game of Thrones' creator George RR Martin, filmmakers including 'Pacific Rim' director Guillermo del Toro and screen legends such as C-3PO himself, Anthony Daniels, to help us rank the 100 best sci-fi movies ever made. The resulting list spans every corner of the genre, from intimate indies to space-faring epics. What they all have in common is their infinite imagination.

By Alex Plim, Tom Huddleston, Geoff Andrew, Catherine Bray, Dave Calhoun, Cath Clarke, Alex Dudok de Wit, Eddy Frankel, Trevor Johnston, Alim Kheraj, Joshua Rothkopf, Phil de Semlyen, Anna Smith and Keith Uhlich.

Recommended: London and UK cinema listings, film reviews and exclusive interviews.
The 100 best sci-fi movies: 100-91
The 100 best sci-fi movies: 90-81
The 100 best sci-fi movies: 80-71
The 100 best sci-fi movies: 70-61
The 100 best sci-fi movies: 60-51
The 100 best sci-fi movies: 50-41
The 100 best sci-fi movies: 40-31
The 100 best sci-fi movies: 30-21
The 100 best sci-fi movies: 20-11
The 100 best sci-fi movies: the top ten
How many sci-fi movies have you seen?
Think you're a hardcore science fiction geek? Or are you just beginning to explore the galaxy of wonders that is sci-fi cinema? We reckon the average punter has seen about 28 of the films on our 100 best sci-fi movies list. Can you do better?
Read more
Who voted in our top 100 sci-fi movies countdown?
Leading sci-fi experts, filmmakers, science fiction writers, film critics and scientists pick the best sci-fi movies ever made
Read more