Ahead of Ru Paul's Drag Race All Stars 6 – airing on Paramount+ on June 24 in the US – the full line-up of competing queens has been revealed.
The All Stars spin-off sees Ru inviting back past contestants who narrowly missed out on victory in Ru Paul's Drag Race, but launched hugely successful drag careers off the back of the show. In the past, beloved queens like Chad Michaels (runner-up in Season 4) Alaska (runner-up, Season 5) and Trixie Mattel (6th place, Season 7) returned to All Stars for well-deserved redemption.
So, who's been cast for All Star 6? What have they been up to since their original seasons? And most importantly, which queen has the charisma, nerve, uniqueness and talent to bag the crown in the drag Olympics?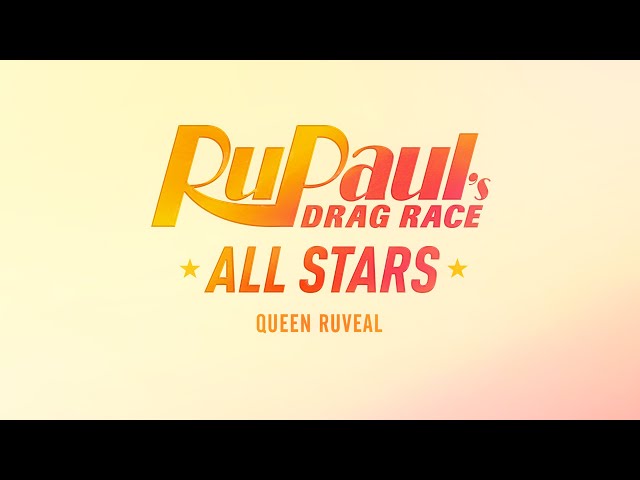 Jiggly Caliente (Season 4)
Despite being a first-rate comedy queen, Jiggly Caliente ranked in eighth place in her season of Drag Race. After the show, Jiggly appeared in the sitcom Broad City, and soon took a regular role as Veronica Ferocity in Pose – Ryan Murphy's drama about the community behind New York City's drag ball culture.
Eureka! (Season 9, 10)
All Stars 6 marks this queen's third turn on Drag Race. After a knee injury forced her to quit Season 9, Eureka! made her triumphant return shortly afterwards, and made it into the top three. And who can forget when she wept onto the carpet during the Bossy Rossy challenge, while impersonating a giant baby, no less?
Ginger Minj (Season 7, All Stars 2)
This isn't Ginge's first All Stars rodeo – this Florida queen also competed in the spin-off's second season after narrowly missing out on first place in Season 7. Can the self-described "glamour toad" do it for the red-heads?
Silky Nutmeg Ganache (Season 11)
Originally named Lasagna Frozeen, this queen changed her name when she heard somebody seductively making a "silky ganache" on the Food Network – and so perhaps it's no surprise that she started a cookery series on YouTube after ranking in the top four.
Jan (Season 12)
After bagging eighth place in Season 12, this New York queen is back again. Since her time on Drag Race, she's started up a sing-along YouTube channel called Jan's Jukebox – a saving grace during the monotony of early lockdowns. Now, get ready to feel the jantasy.
Kylie Sonique Love (Season 2)
On Drag Race's second season, Kylie Sonique Love's Lady Gaga impression during Snatch Game ultimately sealed her exit – she came 9th. Still, she left behind a Drag Race staple – unveiling a second costume in the middle of a lip-sync. Now, can the pioneer of the Ru-Veal make a comeback?
Pandora Boxx (Season 2, All Stars 1)
This isn't All Stars' first time reopening Pandora's Boxx. After her controversial elimination from Season 2 (where she ultimately came 5th) the New York-born queen returned for the first ever series of the spin-off.
Ra'Jah O'Hara (Season 11)
This Texan queen was her season's resident lip-sync assassin, knocking out three rivals with her dancing prowess, and effortless ability to do the splits on demand. Now, "your saucy homegirl is back, and she's sweeter than before!"
Serena ChaCha (Season 5)
Serena Cha-Cha-ed her way out of the competition in 13th place – making her the lowest-ranking queen to return to All Stars. When Serena originally competed she was a recent art school graduate and the youngest contestant on her season. Could this be her redemption moment?
A'keria C. Davenport (Season 11)
A top four contestant, A'keria appeared in Taylor Swift's 'You Need To Calm Down' music video after appearing on the show – and has aptly compared her look for the All Stars 6 promo to a "futuristic rooster"
Scarlet Envy (Season 11)
Scarlet Envy was eliminated early on in her season, despite her sharp wit and first-rate acting skills. Fans compared her to eventual All Stars victor Trixie Matel – and so it's fitting she's returning for a second chance.
Trinity K. Bonet (Season 6)
And last but by no means least, Trinity K. Bonet, who came 6th in Season 6 – but left us with some of the show's best ever lip-syncs. Memorably, she made Ru Paul cry when she performed in the stand-up comedy challenge.
Love Bimini Bon Boulash? Read our interview with the drag superstar