Stray cats in Valongo, an area of Portugal's second city Porto, are starting 2021 on a high. The cat colonies that call the city's streets home are getting new shelters – in the form of old washing machines and dryers.
To give new life to broken or unused appliances, authorities in Valongo are transforming the chunky old machines into cat shelters. They are being painted and decorated – and lined with blankets – to offer the cats both comfort and protection.
'This year, the Municipality of Valongo started sterilising colonies of stray cats, having sterilised, vaccinated and microchipped more than 100 cats and cats in 12 colonies. We now feel the need to provide them with a "home",' says vet Fernando Rodrigues. 'This project stemmed from that idea, as the old washing or drying machines are a domestic waste that can be reused and are free of charge.'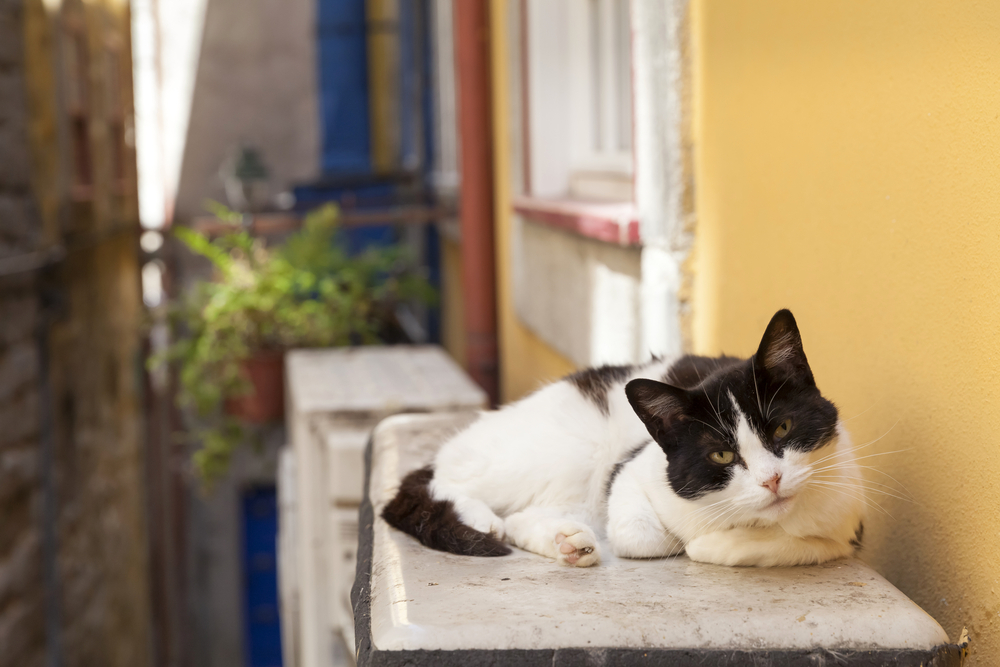 'The cats already have caregivers that feed them and this way they will also have a roof, if they want to shelter,' he explains. For now, each colony will be provided with two or three machines.
'We will need about 50 machines this year alone,' adds Rodrigues. Anyone who wants to donate washing or drying machines (in the latter, the drum is bigger), can contact them by email on GMVM@cm-valongo.pt.
Why are there so many stray cats living on the streets of Porto? The Municipal Veterinary Medicine Office of Valongo supports the Capture-Sterilise-Return (CED) method of controlling cat colonies and reducing wild feline populations. The process involves capturing cats from a colony, sterilising them, making a small cut on the left ear for identification, deworming and, finally, returning the animals to their home territory, where they are fed and protected by a caregiver.
Whenever possible, docile adult animals and young kittens are put up for adoption. The rest of the gang get to call these jazzy new shelters home.
Check out the unbearably cute baby animals that were born in 2020.
Find out if you're in a power struggle with your own cat.