"It was almost never about food. It was about Tony learning how to be a better person," world-renowned Momofuku chef David Chang says at the top of the trailer for the Anthony Bourdain doc Roadrunner.
It's the perfect summation of the late chef-turned-adventurer's public persona. It's also an immediate sign that this documentary about Bourdain's too-short life will leave no tear duct untapped.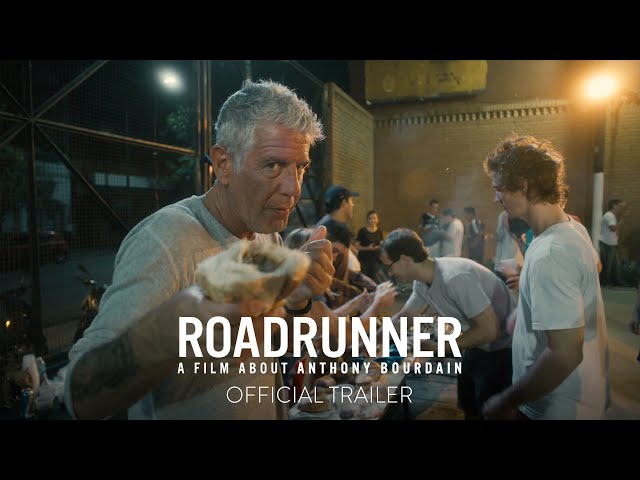 Roadrunner: A Film About Anthony Bourdain promises an intimate look at the life of Bourdain, who evolved from bad-boy chef and author of Kitchen Confidential to the globetrotting adventurer and unlikely humanitarian of No Reservations and Parts Unknown.
A chef more interested in the journey to the table than the flavors on the plate and a traveler who used mealtime as a gateway to human connection, Bourdain was inarguably one of the most influential media figures of his generation. He was a master storyteller whose headlong approach to exploration and ability to bring out the best in others completely changed the way we think, write and comprehend food, travel and interconnectivity. Through his eyes, street food and haute cuisine were on equal ground as keys to unlocking the world.
The film, from Won't You Be My Neighbor director and 20 Feet from Stardom Oscar-winner Morgan Neville, combines archival footage and intimate home video along with Bourdain's own narration to tell the complex tale of a deeply flawed adventurer, father and storyteller whose quest to explore the human experience ended far too soon.
The bittersweet film features interviews close friends and family, including Chang, ex-wife Ottavia Busia, artist David Choe, Queens of the Stone Age frontman Josh Homme, Parts Unknown director Tom Vitale and longtime friend Éric Ripert, who was the last person to see Bourdain alive before he died by suicide in 2018.
The film will debut at the Tribeca Film Festival on June 11 followed by a theatrical release July 16.