Countries all over Europe are tentatively easing lockdown restrictions right now. That means the continent is now home to beaches, restaurants and cafés with creative new social-distancing measures. Museums and art galleries are also beginning to welcome visitors back through their doors. Now, iconic attractions are too, like the Acropolis in Athens, which reopened this week after being closed for two months.
The ancient hilltop Acropolis is the site of ancient ruins like the iconic Parthenon monument. A UNESCO World Heritage Site, it's visible from almost everywhere in the Greek capital.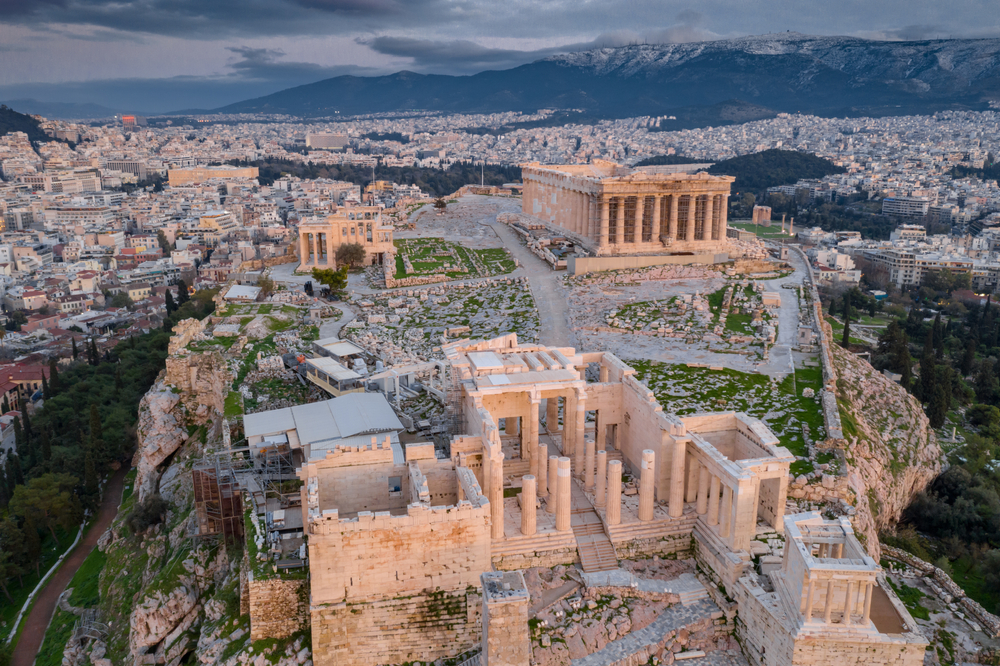 The Acropolis is one of around 200 open-air archeological sites in Greece that opened again recently. The country's museums and galleries, though, are set to remain shuttered until next month (June 15).
Athenians are now able to get up close to the incredible ruins once more, though limited numbers are allowed in to maintain social distancing. Visitors are expected to wear face masks and large groups or tours with a guide won't be admitted.
When can the rest of the world visit? Greece has said it'll open hotels from June 15 too, with flights running and European travellers being welcomed back in from early July. Some places, likely the country's islands, might still be off limits, but a Greek holiday feels like it's not entirely off the cards for 2020.
Staying at home? Here are 14 world-famous city views you can see from your sofa.
When will we be able to travel again? Here's what we know so far.