Posters for A Quiet Place Part II have grown weather-beaten and dirty around the world for more than a year like some sort of clever apocalyptic marketing for the apocalyptic thriller. In reality, the hotly anticipated horror film has the distinction of being among the first tentpole films of 2020 to get delayed by the pandemic. Now, more than a year later, the follow-up to the sleeper hit is set to arrive on May 28, with a final trailer dropping today.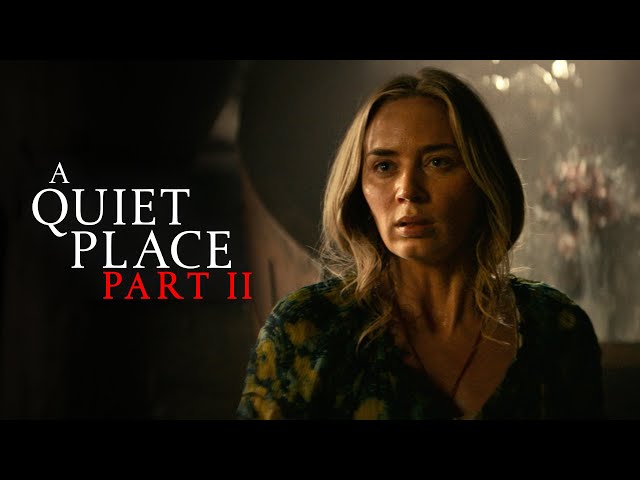 The film follows the Abbot family—now slightly smaller after the tragic events of the first film—as they navigate a world overtaken by bloodthirsty monsters violently (and selectively) drawn to sound. This time, the Abbots—led by hardened survivalist matriarch Emily Blunt—venture further into a world populated with other survivors. The potential friends and foes include Djimon Hounsou and Cillian Murphy, whose presence in post-apocalyptic cinema should ring as many alarms as the family's new baby, who might as well be named Chekhov.
The original film was something of a phenomenon, a rare original IP that became a runaway theatrical hit. Much of its success was based on its gimmick: the pervasive silence and masterful sound design made seeing it in a packed theater full of nervous whispers essential to the experience.
Here, director John Krasinski appears to be broadening the scope and cranking up the volume, taking on some Last of Us vibes to complement the vintage creature-feature delights of the original.

Featured in the short trailer is an explosive flashback to the first day of the apocalypse, monster-on-car chases, and one effectively eye-popping sewer-based jump scare out of the Alien playbook. There's also some requisite apocalypse-movie talk about how sometimes—gasp—people are the real monsters and how "some people are worth saving" that points to a much talkier sequel, but one poised to deliver on the thrills audiences have been waiting for.
A Quiet Place Part II hits cinemas on May 28th.

The original A Quiet Place is a white-knuckle thriller