As you may well have realised over the past six months, there's nothing like snuggling up with a good book to blot out all your worries. Normally, your own home would probably do. But for anyone who really wants to escape – and forget all about the shitshow that was most of 2020 – a beautiful new 'capsule hotel' has opened in a library in the wooded mountains of eastern China.
The airy, light-filled space was built inside an old rammed-earth structure in the village of Qinglongqu, Zhejiang province. Now it can host up to 20 guests in cosy wooden capsules that are nestled between the bamboo bookshelves. You can pick out whatever book you like here, take it back to your pod and then, y'know, pretty much just chill the hell out.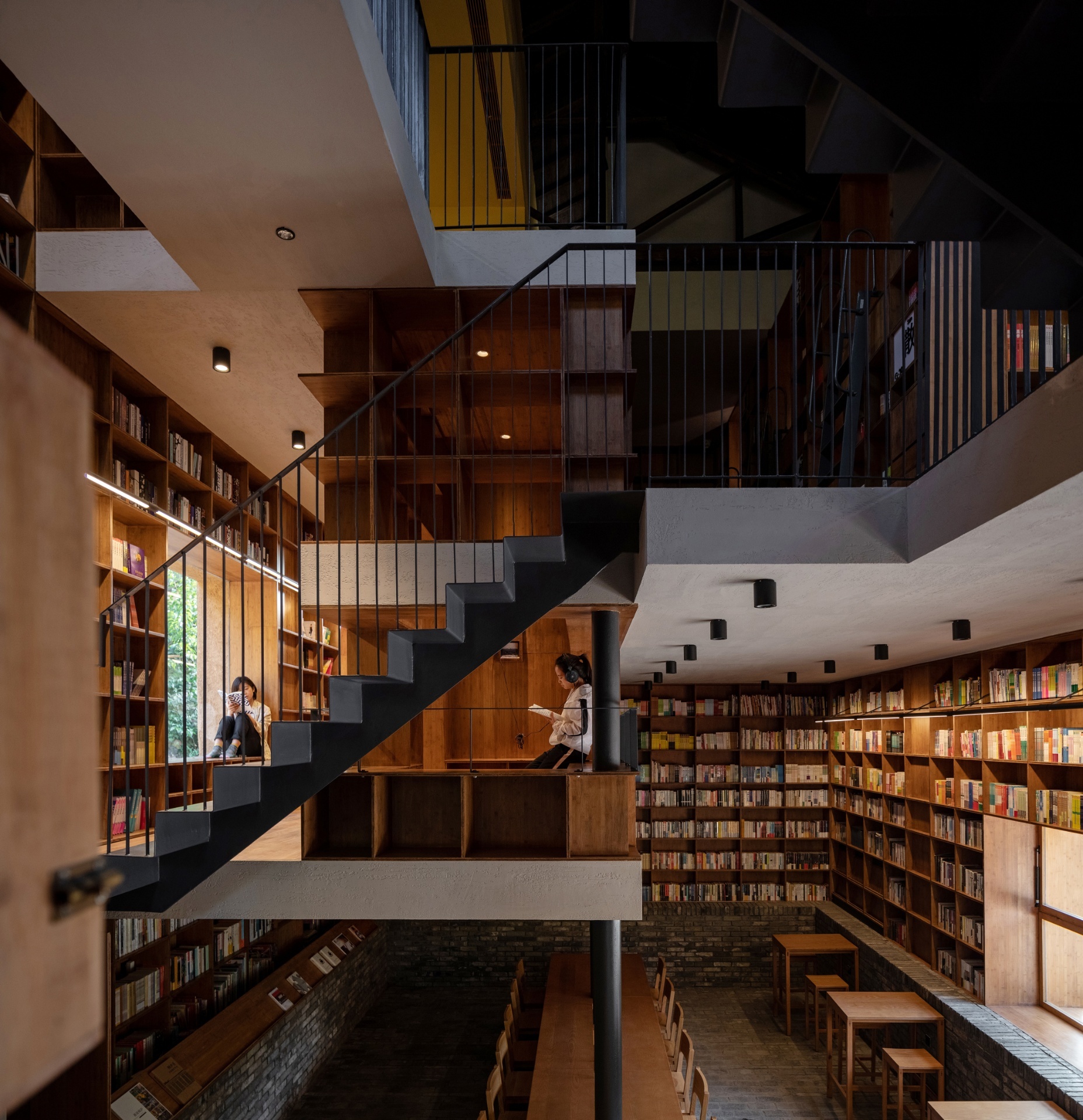 Photograph: Su Shengliang
Zig-zagging through the building somewhat like a mountain path, a series of stairways include places for guests to stop and read. There's also an array of communal reading rooms that fast fill up with locals. And because everything obviously has to be 'gram-ready these days, each of the capsule windows have been aligned to frame a unique view of the surrounding library for you to enjoy while you read.
Designed by Beijing architecture practice Atelier Tao+C, the building has just been shortlisted for 'hotel and short stay interior of the year' at the Dezeen Awards 2020. In an interview with the online magazine, a spokesperson for Tao+C said: 'At twilight, the whole building is illuminated by light from the interior, and the building itself becomes a lighthouse, offering a slice of warmth to the calmness of the night.' Just the place to cosy up, then!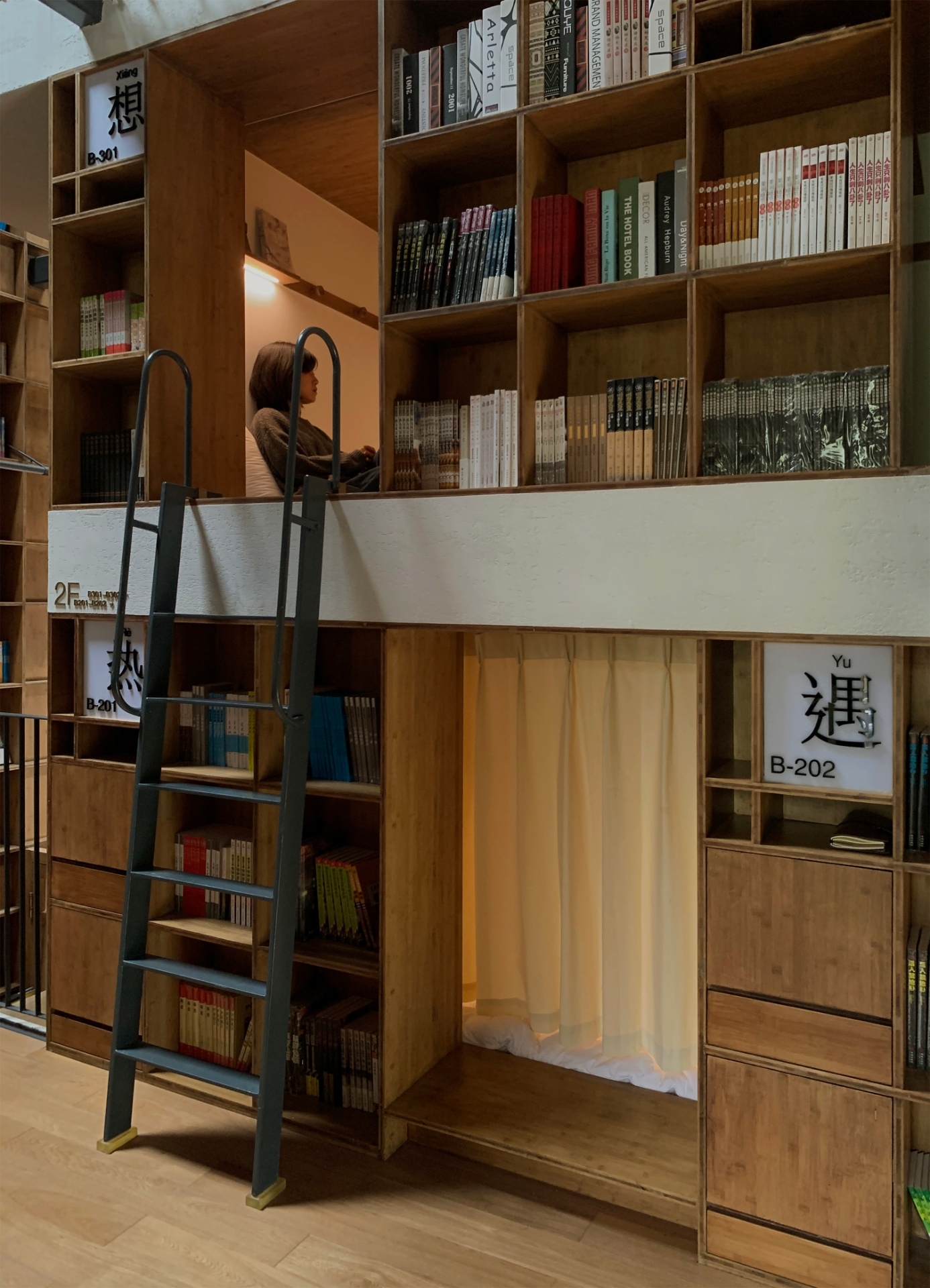 Photograph: DX
As you might have suspected, all international visitors are banned from entering China right now – so most of us will have to wait a little while before considering a trip here. But once you can go, those views over the picturesque Tonglu forests will almost certainly make normal life feel like a distant dream. What global crisis, indeed?
Find out more about the hotel here.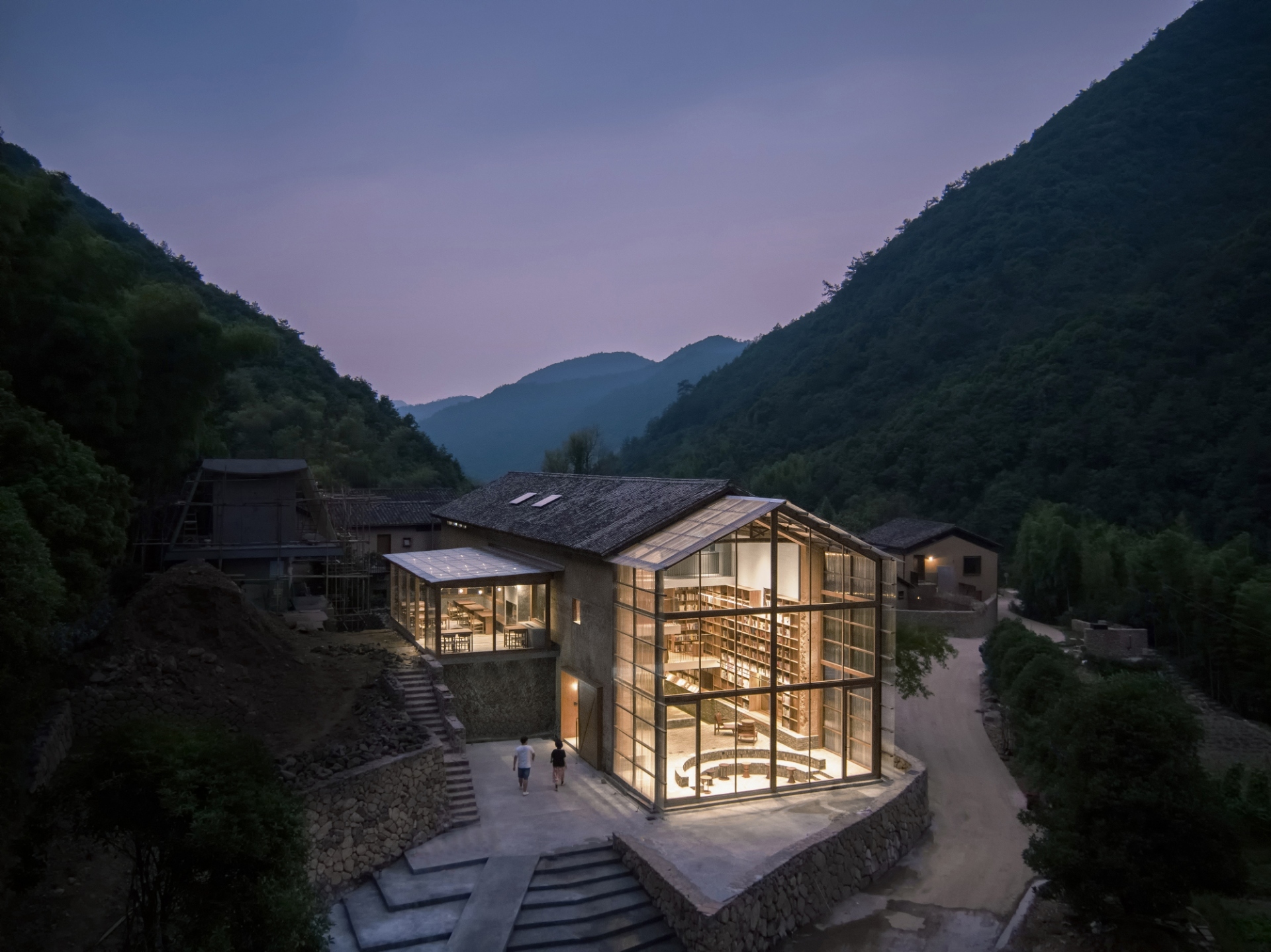 Photograph: Su Shengliang
More cool places to stay:
The Libertines are opening their long-awaited hotel this month
A luxury 'giraffe hotel' is opening in the British countryside
This beautiful Italian 'trullo' hut is available to rent on Airbnb