Last year's BFI Flare was one of the first London events to be hit by the pandemic. The good news is that the UK's biggest LGBTQ+ film fest is officially back next month. Running from March 17-28, it's fully virtual event (natch), offering 12 days of the best new LGBTIQ+ cinema from around the world to, well, everyone with internet access.

On the programme are 26 features and 38 free short films from 23 countries. It all gets underway with 'Jump, Darling', a family drama about a drag queen who reconnects with his elderly nan for a nursing breakout movie. The grandma is played by the late, great Cloris Leachman – reason enough to check it out when it debuts on March 17.

Other premieres on the slate include 'Firebird', a love story set on a Soviet air force base during the Cold War, and 'Rebel Dykes', which documents the history of post-punk dyke culture in the UK. Directed by Harri Shanahan and Sian A William, it's a slice of London social history that will be full of first-person testimonies from those who lived it.

Another debut film on the line-up is 'Sweetheart', a coming-of-age take about a glum 17-year-old (Nell Barlow) on holiday in a Dorset caravan park who finds her soulmate – and her spark – in a fun-loving, flirty local lifeguard (Ella-Rae Smith).

If a Dorset caravan park sounds like the last word in escapism right now, Katie Founds' 'My First Summer' (pictured) goes a ways further and dips into a sunkissed story of first-love set in South Australia.

Look out, too, for several films that tap into the festival's celebration of campaigners who have fought for equality on behalf of the LGBTQ+ community. 'No Ordinary Man' tells the story of pioneering trans jazz musician Billy Tipton, while 'Cured' charts the campaign by US. activists to remove homosexuality from the American Psychiatric Association's definition of mental illness.

'In amongst the many stories on offer, this year's programme shines an essential spotlight on a host of pioneering LGBTIQ+ icons that have come before,' says Michael Blyth, BFI Flare's senior programmer, 'reminding us all that we must understand our past if we are to change our future.'

Alongside the usual screenings and premieres, this 35th and most unique of BFI Flares will also boast special events, Q&As and screen talks. Will you be able to get loose at the fest's trademark parties on the South Bank? Sadly not. Can you stock up on mai tai ingredients, fire up the Sonos and get amongst it at home while competing in the annual Big Gay Film Quiz? Most definitely.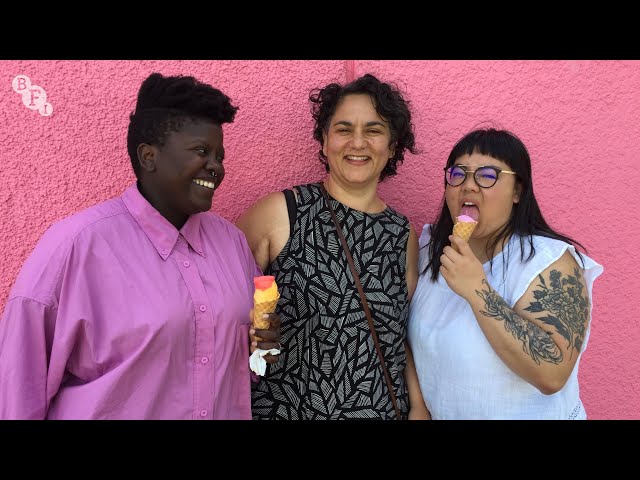 The films are geoblocked but if you're outside the UK, you can tune in for events and screen talks, as well as watching all the short films on offer.

BFI Flare 2021 is on BFI Player from March 17-28. Head to the official site for the full line-up and more information.