If you've ever dreamed of vacationing like Marie Antoinette, then you'll be ecstatic to know you can now do so in the very same place where the notorious French party girl once rested her head (that is, before that whole incident with the beheading).
The Palace of Versailles just opened its first-ever on-property hotel and its as opulent as you would imagine. Named Airelles Château de Versailles, Le Grand Contrôle, the hotel features 14 regal rooms in the Le Grand Contrôle building, which once hosted diplomats, ambassadors, artists and more during the Age of Enlightenment. The building was originally built in 1681, but the whole place has been restored and renovated to reflect its 18th-century splendor under Louis XVI and Marie Antoinette.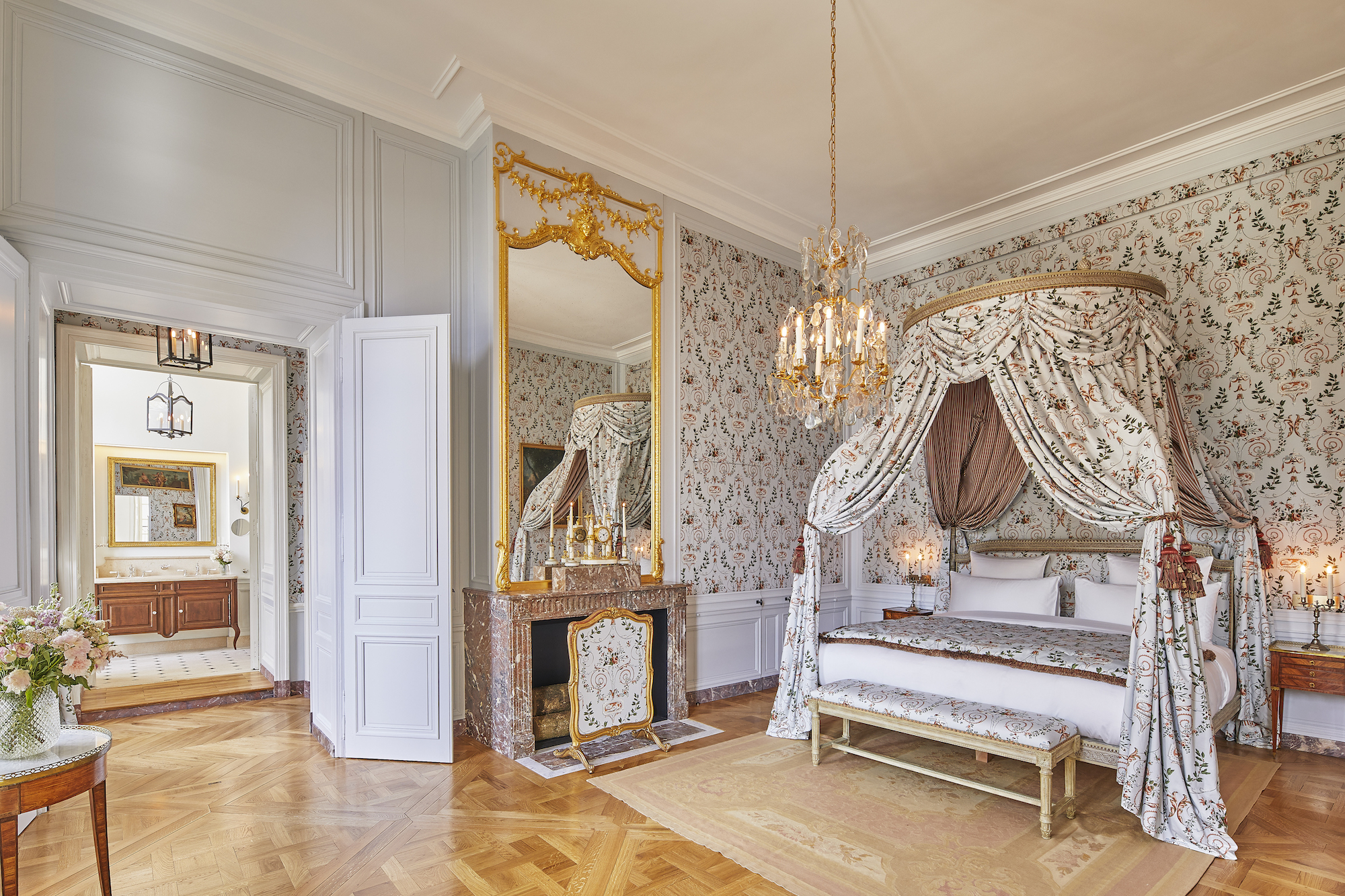 Each room in the hotel is named after notable aristocrats with close ties to Versailles, such as the Baron de Staël Holstein, the Swedish ambassador to France during the French Revolution, and Jules Hardouin-Mansart, a French architect who designed the Grand Trianon, another château on the grounds.
And no detail was left untouched when it came to one of France's most-famous attractions. The rooms are decked out in period furniture and decor (think:luscious fabrics, opulent chandeliers, and old-fashioned clawfoot bathtubs) all inspired by Louis XVI's personal style. All the paintings were hand-selected by an art historian and local artisans were commissioned to recreate the historic parquet flooring, stonework and authentic wall hangings found in the Versailles archives. You'll also find historic artifacts features in each room, like a love letter from Madame De Staël (the political theorist whose father served as finance minister to Louis XVI) to her lover the Comte de Narbonne-Lara, a French soldier.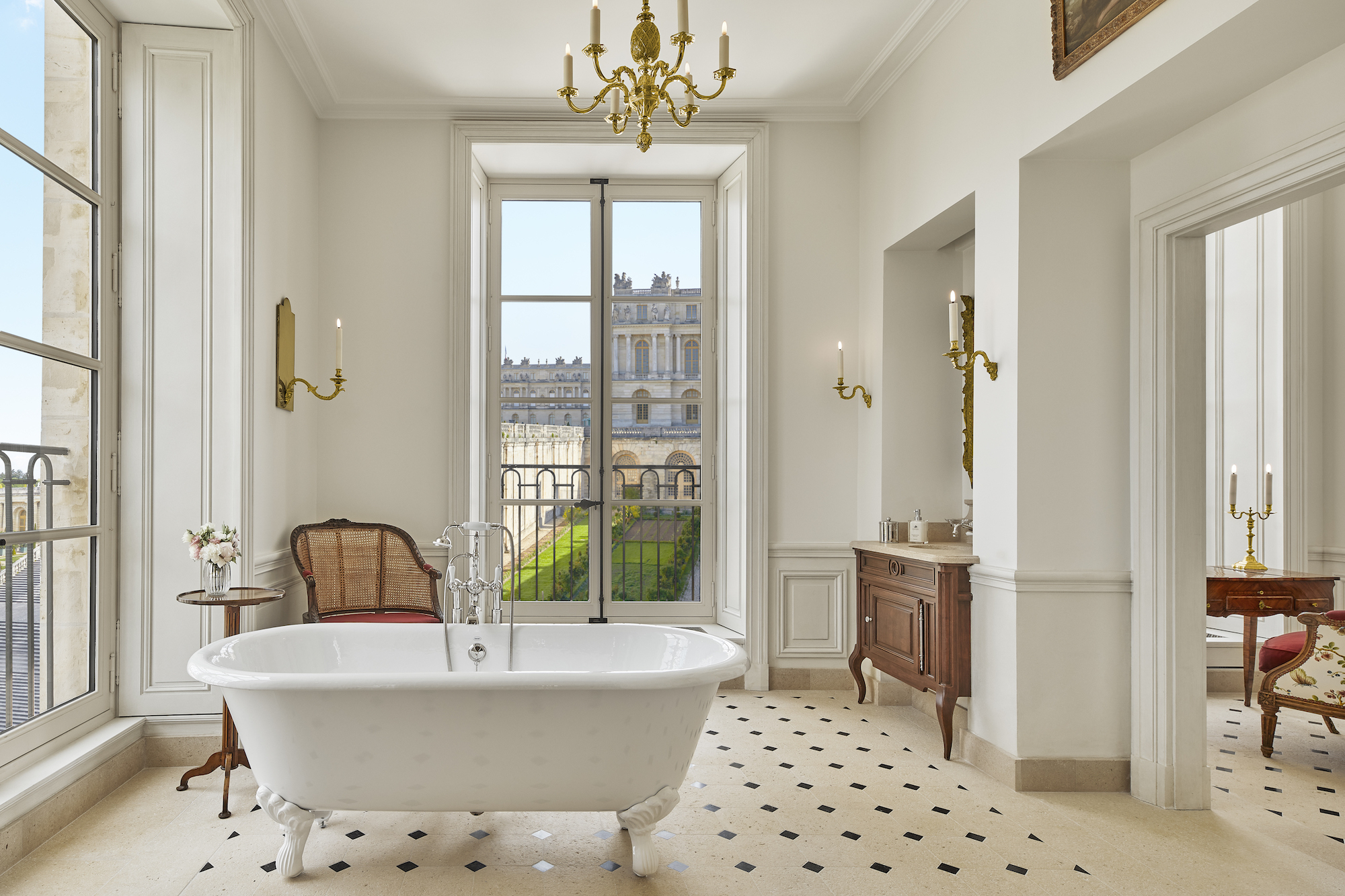 Thankfully, not everything is stuck in the past. There are modern touches like LED lights, heating, a pool, a spa, and a restaurant. A meal at the on-site restaurant, Ducasse au Château de Versailles, Le Grand Contrôle (helmed by 20-time Michelin star chef Alain Ducasse) promises guests an 'experience of life at Court' complete with a view of the Parterre de l'Orangerie, an option for tea time with hot chocolate scented with orange blossom (Marie-Antoinette's favorite drink) and a five-course dinner served by staff in period costumes.
Meanwhile, The Valmont Spa features a massive, 50-foot-long indoor swimming pool, a hammam, and a roster of restorative treatments that Antoinette herself would approve of.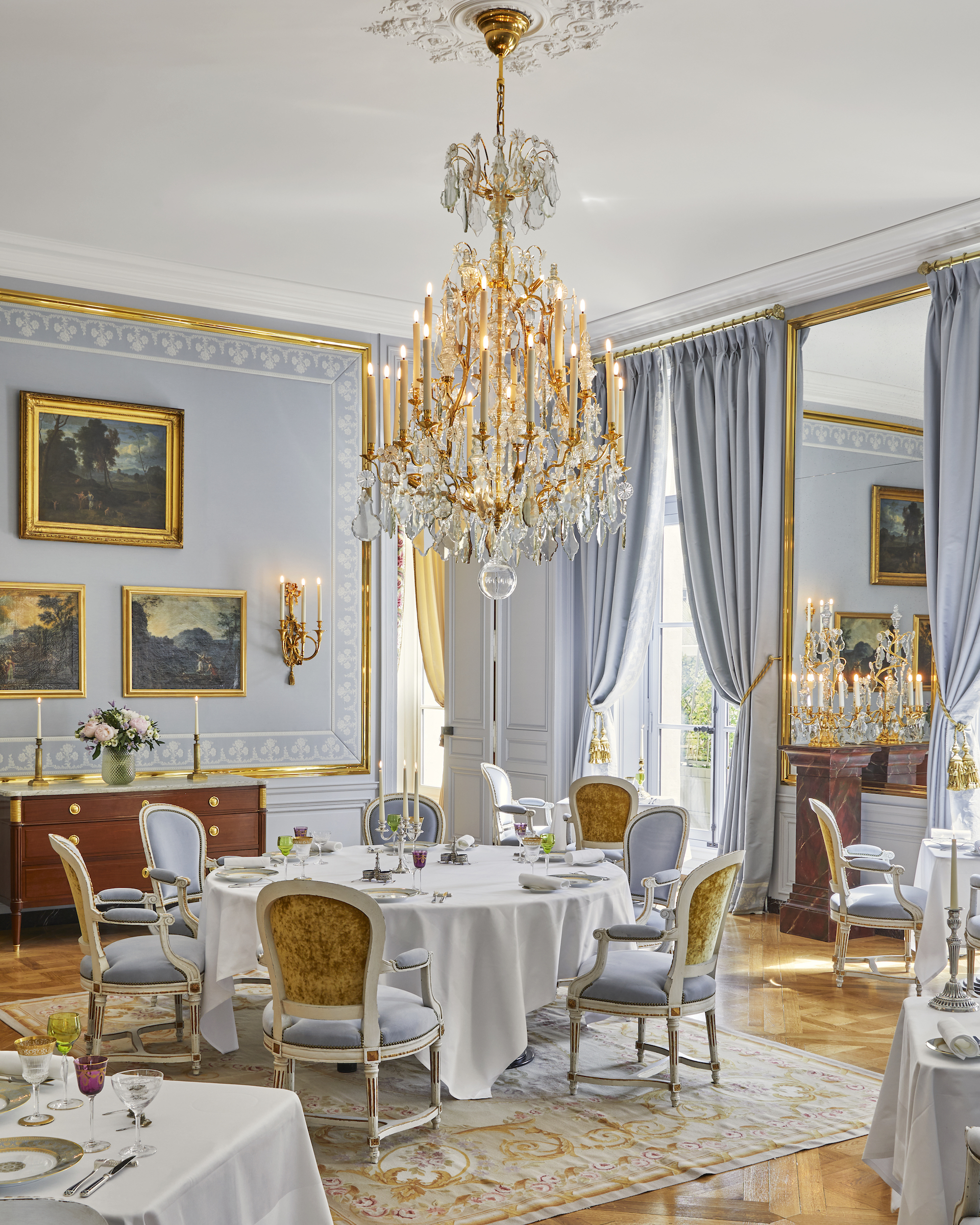 Be warned, though, you almost have to be as rich as a king to stay here – nightly rates start at 1,700 euros ($2,082) – but you will get the complete royal treatment, including a butler, private access to parts of the 2,000-acre gardens and palace buildings that are usually closed to visitors, and a fleet of electric boats to take out on the Grand Canal at your leisure. And if you're a true Antoinette fan, you won't want to miss the Marie Antoinette–themed day, where guests experience the queen's favorite activities, from their very own costume fittings to attending an opera performance and dining with a string quartet. Just try not to lose your head with all the excitement.
Want to see more one-of-a-kind stays? Book this Spanish villa which belongs to the singers of the 'Macarena' or spend the night in a Scottish whisky distillery.