Paws up, little monsters – in honour of the tenth anniversary of Lady Gaga's second album, West Hollywood has officially declared May 23 "Born This Way Day".
The singer was also awarded the keys to the city by West Hollywood's mayor Lindsey P. Horvath, and a rainbow street painting bearing the album's title was unveiled on Robertson Boulevard to kick off a month of LGBTQ+ Pride celebrations across the Los Angeles district.
Since its release in 2011, 'Born This Way's title track has been adopted as an unofficial Pride anthem – atop thumping disco, the song celebrates Gaga's LGBTQ+ fanbase and preaches acceptance and empowerment.
Accepting the honor, Gagz revealed that 'Born This Way' as a whole was inspired by Carl Bean, a gay Black religious activist who founded America's first LGBTQ+ affirming church, the Unity Fellowship Church, in Los Angeles. Bean also founded the Minority AIDS Project, and a Los Angeles intersection was renamed to honor him in 2019.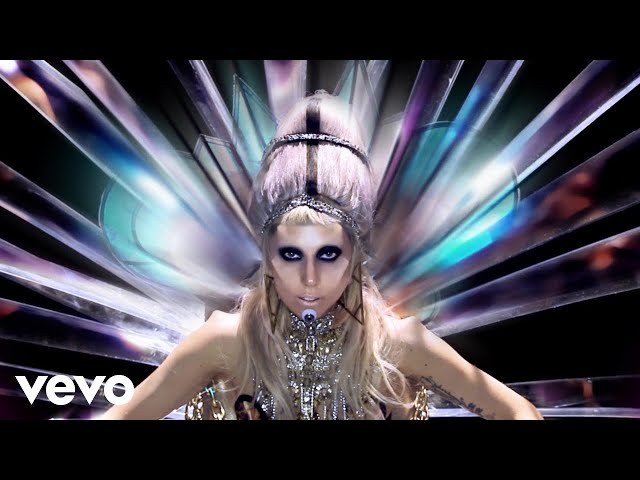 "Thank you for decades of relentless love, bravery, and a reason to sing," Lady Gaga wrote on Twitter. "So we can all feel joy, because we deserve joy. Because we deserve the right to inspire tolerance, acceptance, and freedom for all."
Last year, LA lost its chance to celebrate another anniversary – Pride's 50th birthday was cancelled amid the corona-virus pandemic. The history of Pride dates back to 1970, when Los Angeles was one of the first cities to commemorate the Stonewall uprising with a march. The protest, which took place on Christopher Street in New York the previous year, is now viewed as a pivotal turning point in the gay rights movement. LA Pride's parade has also been cancelled in 2021, with organizers planning to move the event out of West Hollywood when it returns – in place, they're holding a series of alternative events.
Meanwhile, WeHo is throwing its own Pride month celebration – the One City One Pride LGBTQ Arts Festival. Each year, the festivities kick off on Harvey Milk Day (May 22) and run all the way through June.
This year's theme is One City One Pride is For the Record – in honor of hidden and undocumented LGBTQ+ stories through history. The celebration will be socially distanced, with a series of online readings, screenings and performances planned along with a virtual parade. A series of free public art exhibitions will also take place around West Hollywood.
These are the best things to do in West Hollywood
Celebrate Pride with these LGBTQ+ anthems, wherever you are